What Makes A Bike A Gravel Bike?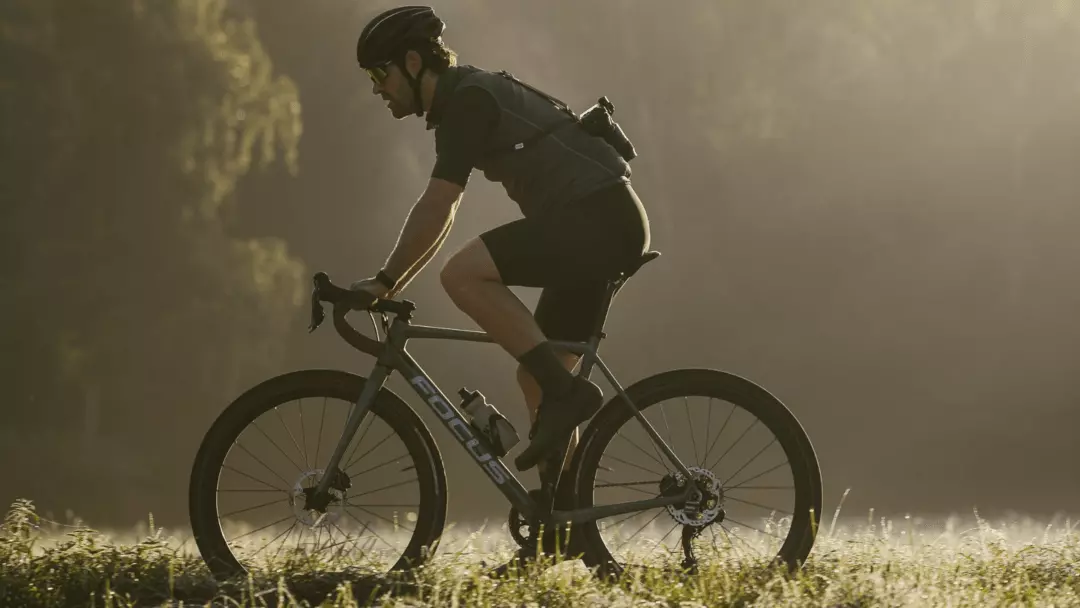 When does a road bike become a gravel bike, you ask? At face value, you may not notice many differences between a gravel bike and a road bike. But, there are actually a couple of design elements where the two differ.
Gravel bikes, sometimes referred to as adventure bikes, have become increasingly popular in recent years. To make them super versatile, gravel bikes have basically borrowed the best bits of other types of bikes to create the ultimate all-rounder.
What makes a gravel bike different from a road bike is predominantly the wider tires, although there are a few other handy features included with a gravel bike like more room for luggage, a comfier riding position, and a sturdier frame.
The main reason you would purchase a gravel bike over any other is its ability to ride safely over most terrain on your morning commute.
Where road bikes are only suited to smooth surfaces like tarmacked roads, gravel bikes give you the option to go off-road too. They have the speed of a road bike and the durability of a mountain bike – what could be better?
What's the point of a gravel bike?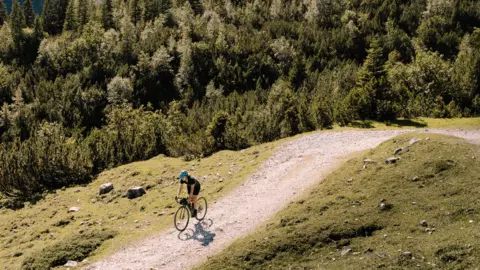 Gravel bikes are the ultimate adventure bike! They're basically road bikes that can handle any terrain. As the name suggests, a gravel bike is designed to ride over loose gravel, dirt tracks, and more.
They're also great because they can carry a lot of extra gear – perfect on all-day rides where you may not be able to find anywhere to grab a drink or something to eat.
These bikes have also been designed for better longevity compared to a standard bike. They even have room for wider tires, making them highly versatile. They also have a wide range of gears plus drop handlebars and disc brakes.
Having drop handlebars on your bike is super advantageous, especially on long commutes. This is because it allows you to hold your hand in different positions. This helps to alleviate hand pain on longer and rougher rides.
Are gravel bikes good for long distances?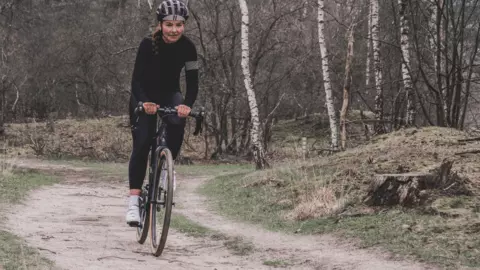 Gravel bikes are a great choice for a long-distance ride. They're robust and durable, not to mention they're super comfortable, even on hilly routes.
Their ability to carry more gear than standard bikes makes them perfect for longer journeys and even light touring. So, you won't have to worry as much about finding a store to get some water or food.
Gravel bikes are great for commuting too. They can get up to a pretty good speed compared to road bikes if you're just using it to commute to work, these bad boys will get you to work on time!
Plus, the extra storage space allows you to take whatever you need to work with you on a mounted rear rack.
Moreover, gravel bikes have drop handlebars which allow you to change hand positions when they start to hurt or become fatigued.
So, you'll be also to commute a considerable distance without having to rest your hands and arms, making it the perfect bike for commuting.
The thicker tires also provide more comfort which will certainly help on longer rides that may include rougher surfaces. The tires will absorb any impact from potholes in the road and off-road surfaces.
Are gravel bikes more upright?
Gravel bikes benefit from a taller head tube combined with a shallower head angle resulting in a more upright position for you as the rider.
This is beneficial because it's a much more relaxed riding position. This takes some pressure off your back and shoulders to reduce fatigue.
A more upright position also improves your visibility when riding and creates a more stable platform to ride from, particularly as you need it to power through gravel.
Moreover, on an urban commute, the added visibility is useful when riding between other vehicles.
The only downside with a more upright position is that your speed will be reduced. However, the upright position will help with any uphill riding. So it really depends on your desired power output.
Are gravel bikes slower?
Gravel bikes do a good job of keeping up with road bikes to an extent. For standard riding like commuting, a gravel bike will get you up to the required speed just as easily as a road bike.
However, when it comes to road racing, this is where gravel bikes struggle. Most gravel bikes only use a single chain ring setup. This means your bike will come with fewer gears.
The gear set on a gravel bike is perfectly fine for most road riding, but they lack enough high gear for racing. For speeds faster than around 30 mph, you would lose control because you won't be able to pedal fast enough.
Another reason these bikes are slower is that wider tires catch more wind. The larger tires on a gravel bike create more resistance which slows the bike down. If you want to use your gravel bike for road racing, you could switch the tires out for road tires to make it slightly faster.
Final Say: What Makes A Bike A Gravel Bike?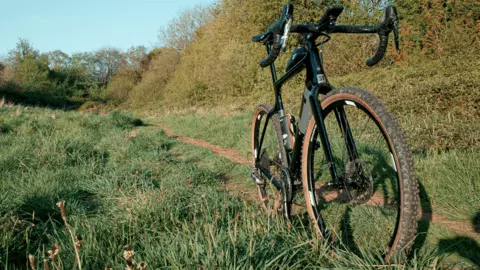 Gravel bikes are specifically designed for stability and comfort. What makes a bike a gravel bike is mainly the thicker tires compared to road bikes. The thicker tires provide a more stable base, particularly on loose surfaces like gravel and dirt.
Their long headtubes and shallower head angle puts you as the rider in a more upright position for even better comfort and vision on long commutes.
Gravel bikes are also heavier than road bikes. This enhances their durability, making them sturdy enough to take on any impact from any road surface.
The extra strength also means they can handle extra gear and luggage, so you can ride long-distance or even do some light touring.
Basically, gravel bikes are the perfect mix of road bikes and mountain bikes. So, if you're looking for a one-size-fits-all bike, a gravel bike is the best option on the market right now.