The 5 Best Cyclocross Bikes for Under $1000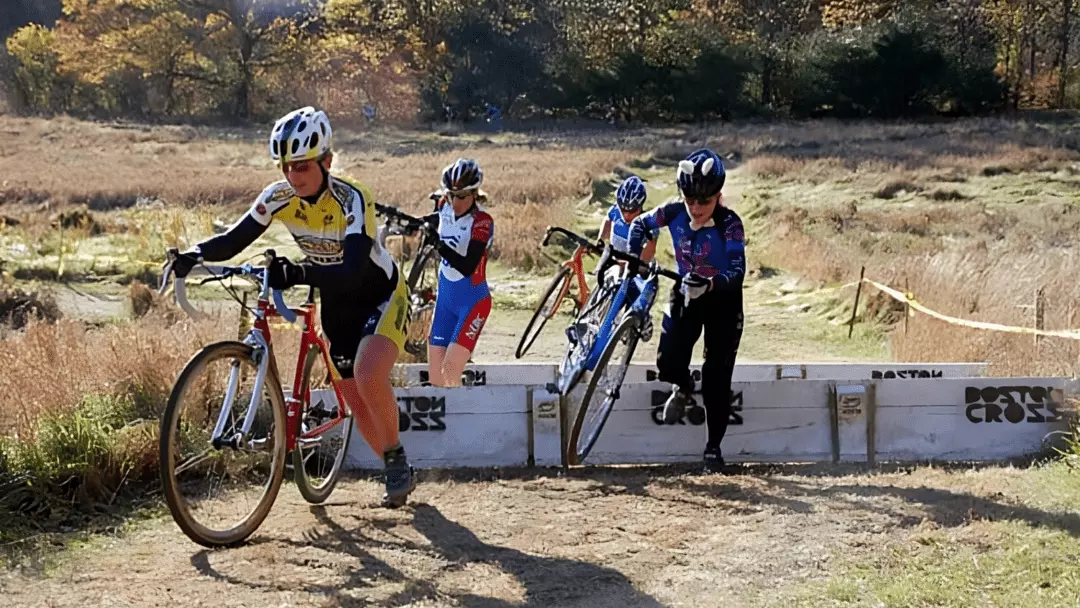 If you are hunting for a new bike that won't break your bank account, you will want to read our review of the best cyclocross bikes for under $1000!
A Race-Worthy CX Bike for Under a Thousand Bucks?
Cyclocross racing is one of the fastest growing sports in North America and across parts of Europe. Merging the speed of road racing with the handling technique of mountain biking offers an exhilarating way to spend fall and winter once the mercury starts to drop.
Cyclocross bikes are extremely versatile. They can be used as a thoroughbred racing machine through winter, yes, but their adaptability means that you could fit some fenders and some road tires to use for comfortable, quick commuting.
Alternatively, you could fit a rack and head off touring with minimal additional investment.
In other words, they're a great bicycle investment.
We're going to take a look at some of the best low-cost cyclocross bikes around the $1000 price mark, which represents the lower end of the marketplace. With a fair selection of different options (depending on rider preference and individual style), it should be possible to pick up a bargain.
This review will focus on the Raleigh Willard, Diamondback's Haanjo, Tommaso's Illimitate, State Bicycle Co's SSCX-ready bike, and the Motobecane Fantom.
This review will focus on whether the bikes are tailored towards cyclocross racing and if $1000 can buy you a race-worthy cyclocross bicycle for beginners or those on a budget.
Five of the best cyclocross bikes for under $1000
Here's a list of my favourites, including a deep dive for each.
1) Hiland 700c Road Bike

The Hiland 700c bike comes with a Shimano A050 shifter that allows you to breeze through 14 speeds depending on your course. There are three sizes to choose from and the bike already comes 85% pre-assembled, allowing you to get out there and race as soon as possible.
The frame is a durable Hiland aluminum alloy frame and suspension fork that offers you more comfort than a normal bike. The more comfortable you feel during your race, the better you're likely to perform. However, the fork doesn't take away from too much of the responsiveness felt along the track.
With a weight of only 26.4 Pounds including the pedals, you won't have a problem gliding through your race with this bike. You can change the high-performance tires out for another set if you're planning on taking on a more challenging course.
Components:
The chain wheel is Prowheel 42*52 teeth. Pair this with the Shimano A050 shifter and you have yourself a great set of gears that can be used smoothly throughout your cyclocross race.
While this might not be the most premium quality drivetrain that you could opt for, it's still an impressive setup for a bike under the $1000 mark.
The derailleur is also a Shimano TZ51, giving you even more high-quality components to depend on. This drivetrain should last a long time from purchase, so you can take this bike straight to a race once it's delivered.
Pros:
Shimano high-quality components.

Lightweight and durable frame.

Low price.
Cons:
Initial wheels might not be good for challenging cyclocross courses.
---

Next, we have an e-bike for a very reasonable price of under $1000. This bike combines the speed of a road bike with the handling of a mountain bike perfectly, which is ideal for cyclocross racing.
You don't need to use the electric part of the bike, either, so you can still experience the race how it's meant to be felt.
The 26-inch magnesium alloy wheels come with 6 spokes and hold the anti-slip resistant thick tires. These are incredibly lightweight with a thickness of 1.95 inches, making them ideal for commuting as well as mountain biking trails.
The net weight of this bike is 53 pounds and is, therefore, heavier than some cyclocross bikes out there. However, this might actually work in your favor if you're on a downward trail.
Components:
The dual suspension system is ideal for a comfortable journey throughout both road biking and mountain biking. It takes away some of the responsiveness and feels of your bike, but some people prefer comfort over feel.
Using the electric system will see you reach a maximum speed of 30 miles an hour thanks to the lithium-ion battery. You can choose how much you want to use the electric system, from an e-bike, assisted riding, or use as a normal bike.
Pros:
Excellent price for what you're getting.

Very strong wheels and alloys, ideal for harsh rides.

Double shock absorption for maximum comfort and therefore performance.
Cons:
Heavier than other cyclocross bikes without electric components.
---
3) Follure Mountain Cyclocross Bike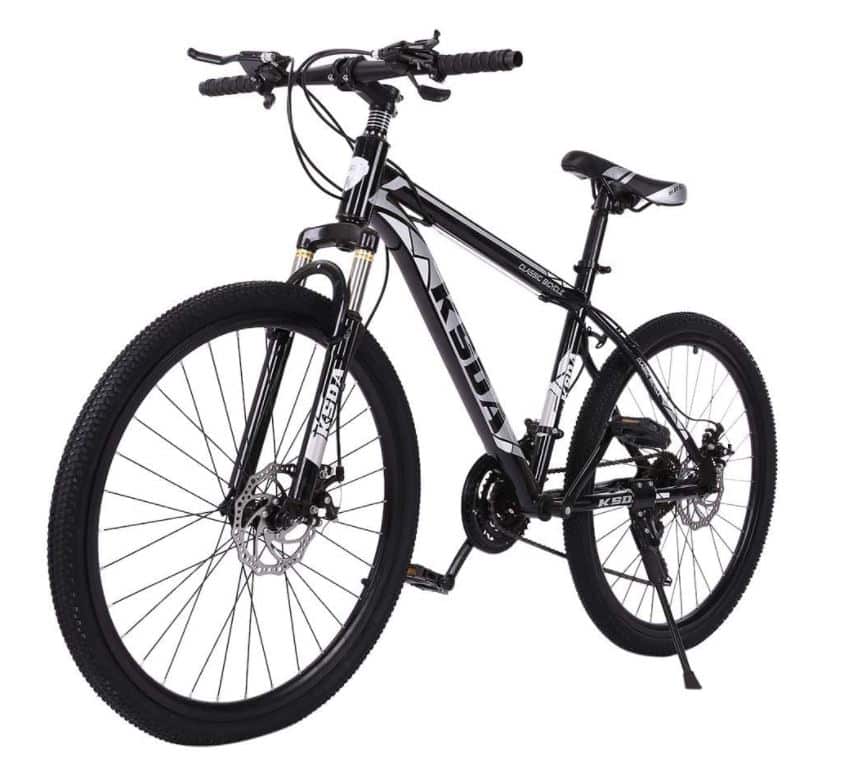 Looking at the market, Follure seems to have a number of different bikes available suitable for cyclocross use. They are an online-based brand that focuses on maximum performance during both road biking and mountain biking.
This bike sits incredibly low on the price range scale, happily below the $1000 mark.
You'll be surprised at how inexpensive it is for the quality you're getting. 21 speeds ensure that you can be the best of the best during your races without modifying the bike too much beforehand.
The high carbon steel frameworks with the Shimano drivetrain and disc brakes work excellently in all weather conditions. Changing speed has never been easier and with a weight of just 20kg, this bike is considered one of the lightest in its class.
Components:
The indexed Shimano rear derailleur combined with the micro shift twists makes it so easy to ride uphill, downhill, or across mountain bike trails. The derailleur also comes with a removable guard that you can use to ensure continuous and consistent gear operation.
The gross weight of this bike states that it is 30.9 pounds, which is incredibly lightweight and nippy. If you're using this bike to race, you'll be surprised by how quickly you can reach maximum speeds. The High-quality disc brakes are important for the controlled stoppage and speed control.
Pros:
All you need to do is finish the 15% assembly before using the bike.

Super lightweight and quick.

High-quality components ensure a long-lasting bike for a low cost.
Cons:
The advertisement contains some conflicting information.
---
4) State Bicycle Co: Wonderful single-speed with SSCX potential, under $500

Single-speed cyclocross (Abbreviated as SSCX) bikes have recently become popular in North American cyclocross racing. Their simplicity (by merit of having no gear shifters and derailleurs) takes away many of the worries over the harsh effect that winter racing and riding can have on a bike's moving parts.
Single-speed cycling in cities has become a trendy, niche area; however, for off-road use, single-speed has some impressive practicalities.
Frame:
The main selling point of this pretty little State Bicycle Co. ride is its rugged chromoly frameset. The 4130 chromoly frame is more durable than standard steel and sports a classic diamond design.
The frame is on the light side, which is good news for riders looking for a performance driven SSCX bike.
If you want to turn heads off the singletrack, the State can happily switch to being an urban commuter with ease.
Drivetrain:
Not much to say here as single speed is quite straightforward. The State comes with a performance-oriented 46 x 16 gearing. You might want to tweak that a little, depending on the races you're into. You'll definitely need to upgrade the tires to something with more bite, however, and I'd also recommend adding a second set of brakes.
Components:
It's one of the few cheap cyclocross bikes on this list with linear pull brakes, and that's a big reason it comes so cheap.
The rather affordable price (less than $500) and excellent frame mean that a compromise has been met with some of the componentry. The wheels aren't feather light (yet should prove reliable over the long term.)
Could you race SSCX on this bike? Yes, you could. Nashbar has designed the bike around a great chassis that will continue to offer you service with a smile for years to come. But upgrading componentry will go a long way.
For the money, it will be hard to beat and a simple upgrade to a set of race orientated wheels will offer exceptional performance benefits.
Pros:
Bulletproof frame, the very affordable price tag
Cons:
Single speed gearing has its limits, cheaper components
---
5) SMIDOW 26in Folding Mountain Bike
Last but not least is a 26-inch folding mountain bike from SMIDOW. This bike folds up within 15 seconds so that you can carry it anywhere and everywhere, or easily transport it to your race.
The carbon steel frame is very lightweight and includes an inner wire design that helps to keep the bike portable. This bike is incredibly durable, from the tires to the seat, only using high-quality material such as leather.
With 21 speeds, you'll be able to grace hills and troughs with ease, impressing everyone else during your race. Not only will they be impressed, but they'll also be envious that you're excelling with this cyclocross bike for under $1000.
Components:
With a common tire size of 26 inches, this bike is ideal for both road biking and mountain biking or combining the two together.
Shimano components have been used to form the drivetrain, such as the 51-7 shifter, TZ-30 front derailleur, and TZ-50 rear derailleur. This ensures that your bike will be long-lasting without deteriorating over time.
Pros:
A high-quality drivetrain is essential in cyclocross, and this bike offers exactly that.

Lightweight at only 20kg.

Knobby tires are ideal for harsh mountain biking trails.
Cons:
The dual suspension might take too much of the responsiveness away from the rider who likes to feel some vibration.
---
Buyers Guide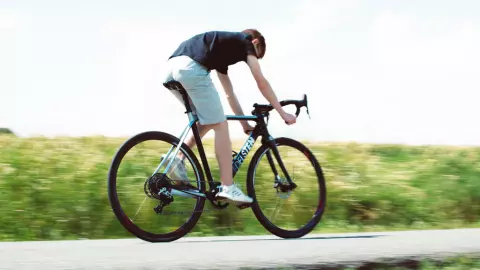 In this next section, we have collated a list of important information for you to peruse before you purchase your cyclocross bike. But first, we've found a definition for the cyclocross bike so that you know exactly what you're buying.
What is a cyclocross bike?
A cyclocross bike can be used both on-road and off-road, which is ideal for woodland trails, grass, pavements, mud, sand, and even snow.
Cyclocross is a type of racing primarily held in the autumn or winter, with cyclists all racing around a 2 to 3 km circuit.
However, this does not mean that you can only use your cyclocross bike during the wintertime. You can ride this type of bike all year round and can be ideal for people who want to ride their bikes on a number of different terrains without purchasing two separate bikes.
Cyclocross bikes look similar to road bikes, but they have small yet mighty differences that allow you to ride on bumpy surfaces.
Bike Frame
The cyclocross bike frame has to be altered from the traditional road bike to make it more adaptable to different terrains. There is a larger space between the frame and tire to allow for more bumps along the trail.
The frame will give the rider a more upright riding position than a racing bike to better the shock absorption of your cyclocross bike.
The material of the bike frame will alter how your bike performs. Carbon is the lightest and considered the best material for a bike frame. It is sturdy, reliable, and gives you more control and better performance of your ride.
However, to reduce the cost of your bike you might opt for steel or aluminum. Steel is incredibly reliable and strong while aluminum is the cheapest, they are both considerably heavier than carbon.
Brakes
Your cyclocross bike will need to have some impressive brakes to withstand all of the sand, grass, mud, and debris that it'll encounter. Traditional cyclocross bikes come with fitted cantilever or V-brakes to keep the brakes higher from the ground than road bike brakes.
The best brakes for your cyclocross bike are either cable or hydraulic disc brakes. These are positioned away from the wheel rims and therefore won't be in such a compromised position to get clogged with dirt and debris.
The most expensive cyclocross bike will come with hydraulic brakes which have a better stopping power and are more reliable in wet conditions. However, for a cheaper alternative cable brakes will suffice.
Tires
Cyclocross bikes come with thicker tires for better cushioning and therefore a more comfortable ride. This can also increase the grip and make the rubber resistant to punctures.
These tires are similar to those that come on mountain bikes rather than road bikes as you need more grip to ride safely over uneven terrain.
Your tires should also have a higher number of spokes so that the tires are more durable and strong. This allows them to be used on both cycling trails and while touring or commuting.
Gears
Traditional cyclocross bikes come with a 46 / 36t double chain set along with a wide variety of cassettes. However, within the last five years, more cyclocross bikes are using SRAM's 1x transmission instead.
This offers the bike a much wider spread of the sprockets within the cassette, so the gear range is reduced from 22 to 11 without affecting the available range.
Shimano has also created their own system called GRX which does a similar thing. Older models will still come with the traditional double-chain alternative, and these will be less expensive due to not having the most up-to-date technology.
However, if you wanted to benefit from a newer gear system you'd have to splash a little more cash.
Pedals
The pedals that often come with cyclocross bikes are clipless, meaning that you'll need your cycling shoes to be compatible with the bolt system on the pedals. You should check to see whether the cyclocross bike you're looking at comes with clipless pedals, whether they come with a set of cleats or you'll have to purchase them yourself.
Having to purchase new cycling shoes because you didn't check the pedals can be annoying and expensive. Changing the pedals is simple enough, but ensuring that you get it right the first time can save you time, money, and those annoying feelings of frustration.
---
Frequently Asked Questions
1. What is a cyclocross bike good for?
Cyclocross bikes are amazing for both off- and on-roading. They are suitable for all sorts of terrain and can be used for almost any type of riding that you want to enjoy. Rather than purchasing a road bike for your commuting and touring as well as a mountain bike for off-road trails, you can purchase a cyclocross bike for the best of both worlds.
Cyclocross bikes are traditionally built for cyclocross racing, although they can be ridden by anyone for other applications as well.
2. What is the difference between a cyclocross and road bike?
A road bike is only designed to be ridden on pavements and urban terrain. They can be used for long periods at a time without becoming uncomfortable, which is ideal for commuters. On the other hand, a cyclocross bike can be used on both urban and rural terrain.
Road bikes are more focused on speed, aerodynamics, and being as lightweight as possible. Cyclocross bikes are still focused on these things, although they are also built to focus on riding on different terrains while still remaining safe.
The brakes on a cyclocross bike are more impressive than that of a road bike as the former needs to have better stopping power in wet conditions. The brakes need to be able to work even when caked in mud.
Cyclocross wheels will also be thicker and have more grip than a road bike to account for the added bumps under the wheels while riding off-road.
There are many other differences between cyclocross and road bikes, but these are the main ones that can easily distinguish between the two types of bikes.
3. Can I ride a cyclocross bike on the road?
Yes, the beauty of a cyclocross bike is that it can be ridden on roads as well as lots of other types of terrain. Your cyclocross bike won't be as lightweight and quick on roads as a road bike, but it can still suffice for touring and commuting.
4. What is the difference between cyclocross and hybrid bikes?
There is not much difference between cyclocross and hybrid bikes, although it does depend on the individual manufacturer. A lot of cyclocross bikes are more focused on riding on roads while hybrids are more mountain bike focused.
However, you can purchase cyclocross bikes made with more mountain biking in mind, and hybrid bikes that have been created for primarily road biking. It simply depends on the type of bike you opt for.
The great thing about hybrid and cyclocross bikes is that they can both be used for multiple styles of riding and are attractive due to their versatility.
5. Is a cyclocross bike good for commuting?
Road bikes are the best option for commuting, but cyclocross bikes are a good alternative. They are lighter than mountain bikes and will therefore offer faster speeds for the mornings when you wake up a little later than your alarm.
The tires and frame make them excellent choices for riding on roads. The beauty is that you can also opt for the more scenic route on the way back if you wanted to.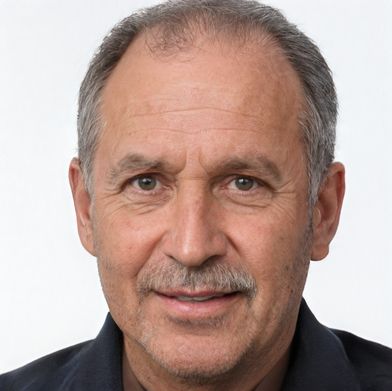 Steve Beck is a passionate cyclist and experienced writer covering the cycling industry for over a decade. He has a wealth of knowledge and expertise in all bike-related things, from the latest products and technologies to the best routes and trails. His articles are well-researched, informative, and engaging, and he has a talent for explaining complex cycling concepts in a way that is easy to understand. Steve can be found on the road when he's not writing about bikes, putting his knowledge and skills to the test.