10 of the Best Affordable Fat Tire Bikes in 2023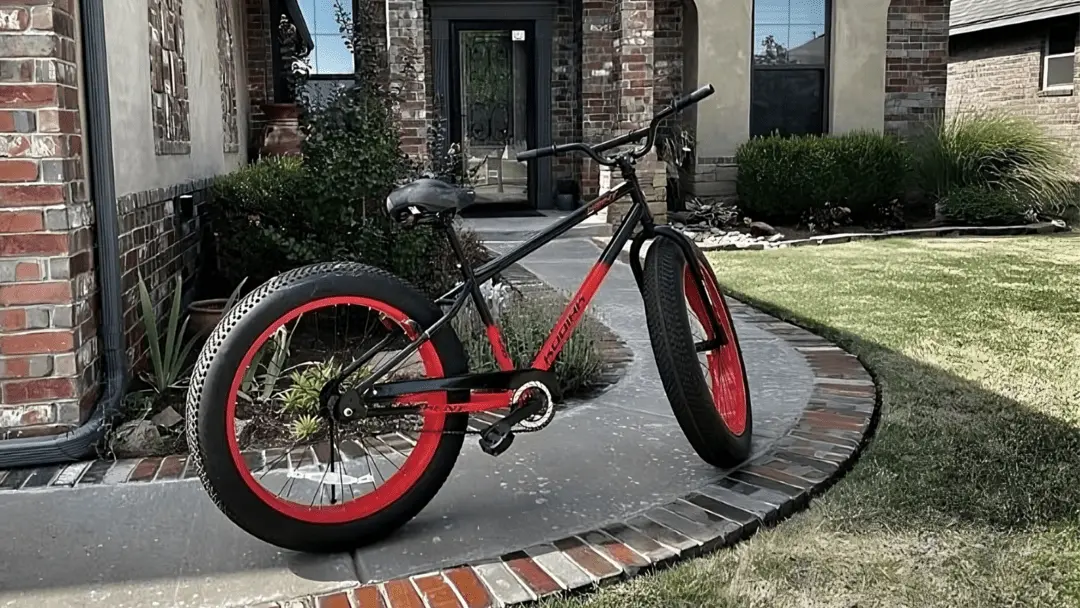 Are you hoping to find a bicycle that'll ride on snow, sand and mud? This article reviews a few of the best affordable fat tire bikes! Keep reading!
Why ride a fat bike? Good question. Basically, they ride anywhere. These monsters give you unprecedented traction, riding easily on snow, mud, slick rock, sand or even ice. And they're way more responsive and fun than you'd expect.
Unfortunately, they also tend to be expensive. So for this article, I want to focus on best ten cheap fat bikes that review nicely and will serve you well. For each bicycle, I'll go over the features, capabilities, pros and cons, along with a short verdict on what it's best suited for.
Ready for some reviews of inexpensive best fat tire bikes? Let's get started!
When it comes to buy a new bike, there are many options to choose from. The big decision is whether you want a mountain bike, a road bike, or something in between. Each type of bike has its advantages and disadvantages. Whether you're more interested in speed or off-roading, this article will give you the lowdown on the latest economical fat-tire bikes to make the best decision for your needs.
Our Testing Process For The Best Affordable Fat Tire Bikes in 2023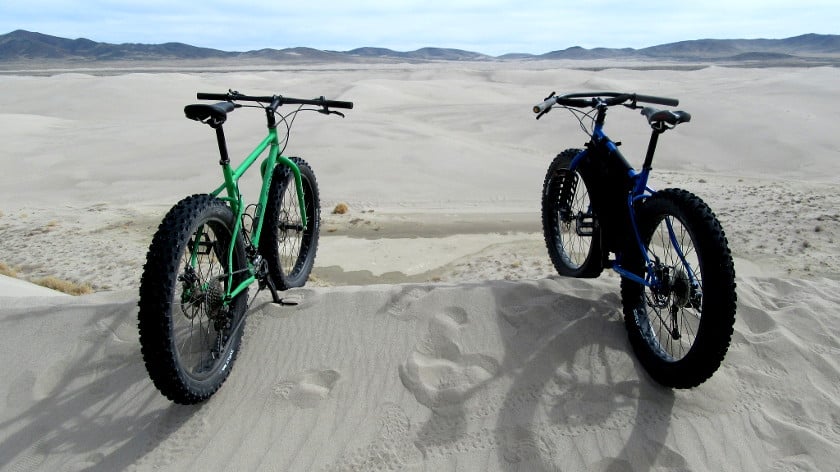 Experts from our team tested dozens of fat tire bikes in order to find the best affordable models for 2023. They put a lot of effort into examining and critically inspecting this category of bikes on the market at present.
Moreover, they rode each bike on a variety of terrain, from city streets to off-road trails including pavement, dirt, sand, mud, gravel, and snow, to get a feel for how they performed. Besides, they also took them on long rides as well as short one-hour spins to check on how comfortable they were and how well they held up over extended periods of time.
In addition, they looked at the features each bike offered and how easy they were to cope with. Above all, they tested each bike's brakes and gears to make sure they were responsive and worked well under different situations.
After careful consideration, they narrowed the list down to the 10 best bikes that offer a great ride at an affordable price, based on the factors mentioned next in the bullets:
Rims
Brakes
Flotation
Tires Width
Frame Material
Suspension Type
Ultimately, the Mongoose Dolomite Fat Tire Mountain Bike was voted the best fat tire mountain bike in 2023. It only took them around 15 minutes to fully assemble this bike, as it comes with all the necessary accessories to get started immediately.
Plus, it handles all terrain hassle-free, from muddy plateaus to sandy beaches, thanks to its durability, strength, and sturdiness. Additionally, the Mongoose Dolomite provided good value for the price and proved perfect for both beginner and experienced riders alike. This can be ensured and guaranteed, because one of our testing team members youngest son was quite comfortable riding it for large span of time.
According to his opinion, with its fat tires and 7-speed Shimano gears, this bike is also brilliant for on-road and off-road riding. Overall, if you're looking for a mountain bike that won't break the bank, then this is surely the best available option for you guys.
Our Top Picks for Best Affordable Fat Tire Bikes
At a glance our Top 2 Picks For Fat Tire Bikes. Nothing on two wheels turns heads like a fat bike! They are truly compelling. With their oversized tires and impressive traction, these sturdy bicycles can ride virtually anywhere. And they look incredible.
We help you find the best fat tire bike for your needs and budget. These bikes offer a fully-loaded pedal power experience, with a smooth ride quality that makes you forget about the extra weight on your back. These two are our top choices; maybe one of them is perfect for you.
What to expect at this price range
If you've done research or read reviews, you'll know fat bikes can be expensive! There's a good reason: these oversized frames are custom made in low quantities. The beefy bikes have more raw materials in them, which pushes up the price tag.
The bicycle pictured up top is Mongoose Dolomite. It's an amazing, beautiful, bike, but not exactly inexpensive. If you want a cheaper fat bike with pretty good reviews, you'll need to focus on bigger brands.
Lower budget fat bikes have obvious drawbacks in terms of componentry. You're looking at basic gear. That's not a bad thing, necessarily; you can always upgrade down the road. (Honestly, that's half the fun.)
A cheap fat bike will probably also have a heavier frame, often steel instead of carbon or aluminum. Again, not a big deal, just a little extra weight on an already heavy bike. Overall, you can get a great quality fat tire bike for a lot less than you'd think. So let's get on to the reviews!
(Note: If you're looking for ways to ride on mud or for options to cycle on gravel, you might just need a simple tire change.)
Comparison chart of top 10 affordable bike tires of 2023
We are writing a review about the 10 Best Affordable Fat Tire Bikes in 2023. We have compiled a checklist of ten bikes that we think are some of the best inexpensive fat tire bikes on the market.
Best Affordable Fat Tire Bikes of 2023 Detailed Review
We will explore the different types of fat-tire bikes and give a few affordable options. Each one offers its own unique set of benefits. Whether you're looking for a bike that's perfect for commuting or an all-around mountain bike, we've got you covered. Here is our list of the ten best affordable fat tire bikes on the market today. Read on to find the best affordable fat tire bike that suits your needs.
Mongoose Dolomite Fat Tire Mountain Bike
A Good Quality Fat Tire Bike Under $400? Believe It! What if your budget is much lower? In the bike world, like many others, you get what you pay for. Still, that doesn't mean you're out of options.
Mongoose has somehow produced a decent quality fat bike for under $400.
The ridiculously affordable Mongoose Dolomite doesn't have the best components, and can't compete with any of the above models. Still, you can experience the fun and versatility of a fat tire bicycle on a tiny budget.
Frame:
The Dolomite features a standard steel frame and fork with slightly oversized tubing. Riding position is neutral. It's a 17″ frame, and unfortunately that's your only option.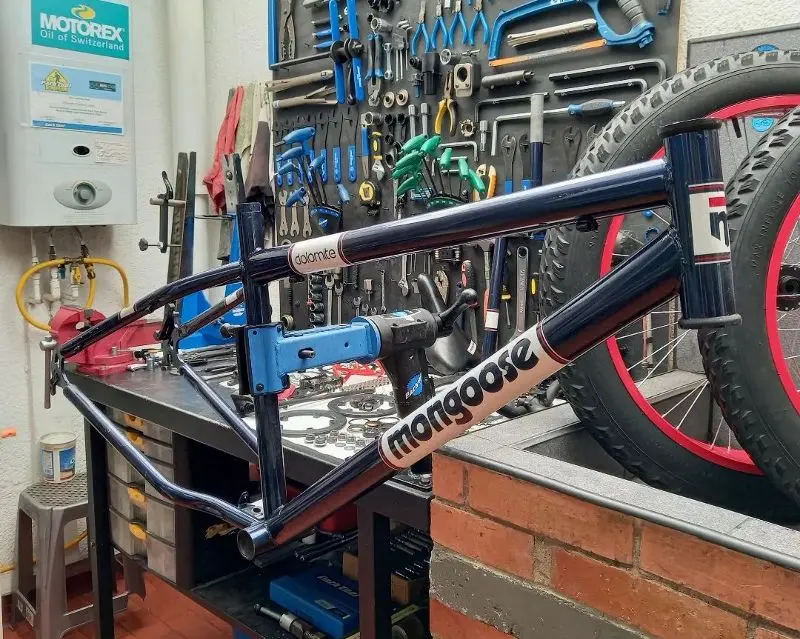 The wheels are alloy, but heavy, with unbranded 4″ tires that have a very mild tread to them. They're best suited to light snow, sand, gravel and pavement.
I was surprised to see dual disc brakes at this price point. They're brandless, mechanical discs that can be tuned up for decent stopping power (I do recommend a professional tune here).
Drivetrain:
For shifting and gears, you've got a basic Shimano Altus rear derailleur paired up to a twist grip shifter. Seven speeds should be more than enough to work with, though be prepared for some routine adjustments.
The whole bike is 48 pounds. Heavy? Absolutely, but rideable. At less than half the cost of every other bike on this list, that's the trade-off.
Despite its low price, this cheap fat tire bike reviews extremely well. Most people who buy it realize that it won't compare with higher end models. It provides inexpensive fun and exercise whether on the beach or in the drifts. However, if you want to casually ride down the beach a beach cruiser is probably better.
If you don't have a ton of cash, consider the Dolomite by Mongoose. It's a good, affordable fat bike that you can easily upgrade over time.
Mongoose Hitch Mens Fat Tire Bike
The second Mongoose fat bike on our list, this bike is a supersized beach cruiser that is suitable for all types of terrain. Here are a few things that make this such a great option for your fat bike needs.
Featured Specs:
Front and rear disc brakes
4.25-inch knobby tires
7 speeds
Benefits:
The large and oversized tires allow you to use this bike on a number of different terrain types, such as stone, sand, and grass. The 26-inch wheels offer plenty of suspension to provide you with a comfortable ride no matter what the conditions.
You can ride safely and without fear thanks to the two sets of brakes, both on the front tire and back tire. Use these to your advantage on all types of terrain, making the most of this mountain bike.
Riders between 5'3" and 6'2" can use this bike, making it suitable for almost every adult.
Drawbacks:
The metal is not as durable as some customers might have liked. They have stated that it might be able to bend after being put under great amounts of pressure. Aluminum might have been a better choice for the frame rather than steel.
Extra Features:
The distinctive tread on the tires gives you a good amount of grip on a number of terrain surfaces. Stones won't get stuck within the tread, keeping you safe throughout your ride.
The frame is designed to be a cruiser with lots of clearance between the frame and the tires. This offers excellent mobility with the wheels and opens up the possibility of terrain it's used on.
Krusher Men's Dynacraft Fat Tire Bike
The Krusher Men's Dynacraft fat tire bike is the most inexpensive option on our list and is ideal for beginners looking to see if they enjoy best affordable fat tire bikes before committing to purchasing a more expensive option. This bike finds a great balance between low cost and high quality.
Featured Specs:
Deluxe steel frame
Super fat stomper tires
Three-piece crank
Benefits:
Krusher Fat Tire Bike allows you to handle numerous situations with ease. You can travel uphill, downhill, or over bike trails without hesitation. The gear changer is smooth and simple to use, so you won't get stuck on the wrong speed.
The tread on the fat tires have a great amount of tread and therefore grip. These make the bike feel safer and more enjoyable to ride.
Previous customers are happy with the quality compared to the price of this bike. One stated that it is a cheap bike designed for you to upgrade as and when you're ready.
Drawbacks:
The height range for this fat tire bike is 5'2 to 5'9. This is not the best range for taller people, and anyone over this height might find that riding this bike is more uncomfortable than it should be.
Extra Features:
The frame is made from carbon steel and excellent welding. You can be sure that your bike won't be low quality or prone to breaking within a short amount of time.
Enjoy peace of mind from a 60 day refund or replacement warranty that you can use to protect your purchase.
Framed Wolftrax Alloy Fat Tire Bike
The Best Fat Bike Value We've Ever Seen. It makes perfect sense that one of the best affordable fat tire bikes comes from a company known for their BMX lineage. With the versatile Wolftrax Alloy, Framed has created a fat bike with the soul of a BMX.
Framed has been delivering on fat bikes for years. We loved their Minnesota model when it first debuted and the Wolftrax is now their top-of-the-line alloy offering. Somehow the folks at The House found a few extra Wolftraxes in stock so we're  pointing you to them before they sell out. We're in the middle of a bike boom, folks. Pick one up now or you'll regret it next week.
Frame:
The frame of the Wolftrax is made from hydroform alloy, saving a noticeable amount of weight vs. steel. The fork comes in three different variations: alloy, carbon, and bluto. The upgraded RockShox Bluto fork is a significant investment but it's one you won't soon regret. This belongs on $3-$4K bikes, so we're shocked to see it on bikes priced this cheaply.
The wheels are massive. Framed decided to go with a 27.5-inch wheelset for this model, and these single-walled alloy wheels absolutely rip over debris and terrain on well-balanced, 4-inch Terrene Cake Eater tires. The rim cutouts cut down on weight, and they look fantastic.
Drivetrain:
For gearing, the Wolftrax sports a Truvativ double crank (38/28T) paired to a SRAM NX Eagle front and rear derailleurs and shifters. The NX group offers great value as a mid-level setup; I wasn't expecting to see it on any of the fat bikes reviewed today.
To stop, the bike relies on capable SRAM Level T mechanical disc brakes. Again, hydraulics would have been preferable, but it keeps the bike incredibly affordable.
The Wolftrax's frame geometry is unique. With a seat tube angle of 73°, and a shorter top tube, the ride is more upright than any other bike listed here. The BMX heritage is clear: controlled, with a free ride feel. This responsive, snappy bicycle is a perfect match for trails.
The Wolftrax comes in around 33 pounds for a medium frame. For $1-2K depending on the fork, it's the most impressive fat bike value available today.
Mongoose Juneau Fat Tire Bike
Yet another Mongoose fat tire bike on our list, the Juneau has an excellent brake system that is ideal for mountain bike style riding. The rigid suspension makes this a great bike for all-terrain conditions and environments.
Featured Specs:
16 speeds
Rigid suspension
26-inch wheels
Benefits:
The 26-inch wheels are 4 inches in thickness, with 3-inch wide drilled alloy rims. These offer better stability in worse conditions, such as snow and on sandy surfaces.
With hydro-formed tubing, this aluminum frame is incredibly durable and great for responsiveness. Riders who enjoy feeling every part of their journey will enjoy this bike.
The Shimano trigger and drivetrain ensure that every change of gear is precise and accurate, avoiding dangerous situations when riding on tough terrain.
Both wheels feature brakes that allow you to come to a quick stop whenever you need to, or slow down and keep in control of your bike. You can stop this bike no matter the conditions and monitor your speed at all times.
Drawbacks:
Some have found the assembly of this fat tire bike to be more difficult than the manufacturer lets on. A few of the bikes have even been delivered assembled incorrectly, meaning that the customers have had to pay more to get them re-assembled correctly.
Extra Features:
Like with other Mongoose fat-tire bikes, the suspension on the Juneau is rigid. This allows the bike to offer better responsiveness to you so that you can get the most out of your mountain bike.
ECOTRIC Fat Tire Electric Bicycles
Switching up our article slightly now, the ECOTRIC fat tire bike is an electric bike that you can use both manually and automatically. If you're in the market for a cost-effective e-bike with fat tires, this might be the option for you.
Featured Specs:
48V/13 Ah Lithium Battery
26 x 4-inch tires
LCD display
Benefits:
Enjoy the security of amazing shock absorption to keep your ride comfortable throughout even the roughest parts.
Choose between the pedal assistance mode or throttle mode for more power and speed. With a maximum speed of 20 mph on flat roads, imagine how fast you'd be able to experience on a trail!
The tires are covered in a thick tread which is excellent for added suspension and preventing things from getting stuck within it. The grip is excellent, making this e-bike safer for you to use on all terrain types.
Drawbacks:
One of the largest drawbacks of this bike is the expensive upfront cost. Compared to the other fat-tire bikes on our list, this is definitely the most expensive. However, if you're using the bike enough for multiple reasons, many people have found it to be more cost-effective in the long run.
Extra Features:
The LCD display panel shows you your speed, distance, current gear, and set maximum speed limit.
The ability to choose between manual or automatic pedaling gives you the chance to experience the best of both worlds with this fat-tire bike.
Outroad Fat Tire Bike for Men/Women
Outroad has created an affordable fat tire bike with a strong frame, durable wheels, and good shock absorption. Riders between 5'5" and 6'2" can use this bike, and an excellent weight capacity allows you to ride no matter how heavy your gear is.
Featured Specs:
26-inch wheels (from the inner wheel)
21 speeds
Front suspension
Benefits:
4-inch tires with thick tread ensure that you can use this bike through sand, snow, stone, grass, and much more. These tires have a strong grip that makes them excellent for beginner and experienced mountain bike riders.
The carbon steel frame is incredibly strong and thick, being able to withstand tough force and deformation. This frame is ideal for long and taxing rides.
Some fat-tire bikes have a light weight capacity, making it difficult to carry all of your gear with you. Outroads bike has a weight capacity of 440 pounds.
The fork shock suspension ensures a comfortable ride wherever you are. The fork is also thicker than average, keeping the suspension durable and long-lasting.
Drawbacks:
Customers have stated their disappointment in the customer service of this bike, with slow replies and difficulty coming to a resolution. A few customers also received their bike with a dent in the frame.
Extra Features:
Disc brakes have been used on this fat tire bike and will last for an impressive number of miles before needing to be replaced.
The Shimano shift lever and Shimano Tourney gear make the transmission system excellent quality.
Outroad Fat Tire Normal Mountain Bike
In our picks for best affordable fat tire bikes we have added fat tire bike with normal tires mountain bike. Which is something that we haven't seen on our list so far. While fat tire bikes are suitable for riding on all types of terrain, that doesn't mean it's easy to do. An outroad fat tire normal bike gives you the option of making your ride easier and more enjoyable.
Featured Specs:
26-inch wheels
Disc brakes
Carbon Steel
Benefits:
This bike has been equipped with a professional transmission from Shimanos. This rear derailleur offers you 21 speeds, ensuring that you can ride across any terrain with ease. Changing gear has never been so easy or smooth.
Disc brakes are durable as reliable, meaning that you can take on the harshest of bike trails without worrying about safety. Manage your speed and stopping power right at your fingertips.
The knobby tires and Carbon Steel can hold up to 440 pounds, offering anyone the chance to ride this bike if they wished.
Drawbacks:
Extra Features:
Fat tire bikes are designed to increase the friction of the tire on the floor surface so that you can ride on uneven terrain with much more stability than with a thinner bike. You can use this bike on all surfaces despite its electric nature.
The tires measure 26 x 4 inches, making them ideal for bike trails, sand, snow, concrete, and even more types of terrain.
Hosote Fat Tire Mens Mountain Bike
The next fat tire bike we're looking at has great suspension, brakes, and is made to premium standards at a reasonably low price. If you're looking for a fat tire mountain bike on a budget, Hosote might be the one for you.
Reasons To Buy
Reasons To Avoid
Featured Specs:
Disc style brakes
7 speeds
Front suspension
Benefits:
The shock-absorbing fork is positioned at the front of the bike frame. This reduces vibration on uneven surfaces, giving you a more enjoyable ride throughout. However, the front suspension still allows you to feel the ride at the back of the bike, so you can still experience bike trails how they were designed to be felt.
4-inch thick tires can handle extreme terrains, such as sand, snow, and loose stones.
Dual disc brakes cover the front wheel to give you excellent stopping power. Mechanical disc brakes help you remain in control of the bike as you descend downhill.
Drawbacks:
A couple of customers have shown disappointment in the gears that come with this fat tire bike. One stated that they grind and needed to be replaced for them to enjoy the bike properly.
The waiting time for shipping was also complained about. The manufacturer claims shipping takes 5 to 7 days, although some have waited much longer than this.
Extra Features:
This bike comes with a carbon steel frame which is stronger than aluminum and therefore should be able to withstand harsh terrain and bike trails than another fat tire bike.
Hosote Fat Tire Bike for Men
Another fat tire bike on our list from Hosote, this model is slightly more expensive and therefore offers a few more additional features. As an added incentive, the bike only takes 30 minutes to assemble after being delivered!
Reasons To Buy
Reasons To Avoid
Featured Specs:
21 speeds
Carbon steel frame
3 x 4-inch rubber wheels
Benefits:
The interesting thing about this fat tire bike is just that – the tires. They have a three-spoke design that is much thicker than traditional spokes. They're made from thicker metal to keep the wheels more stable and sturdy. This is especially beneficial if you enjoy bike trails with lots of loose ground that might get stuck in traditional spokes.
The thickened suspension fork offes you just enough suspension to keep you comfortable while still feeling the ground underneath you, something that many mountain bikers crave.
Drawbacks:
One customer took this bike to a bike shop, who told them that the brakes were positioned backwards. This could have been a dangerous safety issue if it wasn't caught before riding.
Extra Features:
The bike weighs 53 pounds while boasting an amazing weight limit of 440 pounds. This is ideal for people who carry lots of gear on long haul rides.
---
How to choose fat tire bike – Buyer's Guide
When buying a fat tire bike, you want to make sure that you're always choosing the best model for your personal situation. There are so many types of fat tire bikes on the market that it can be difficult to pick out the best from the worst.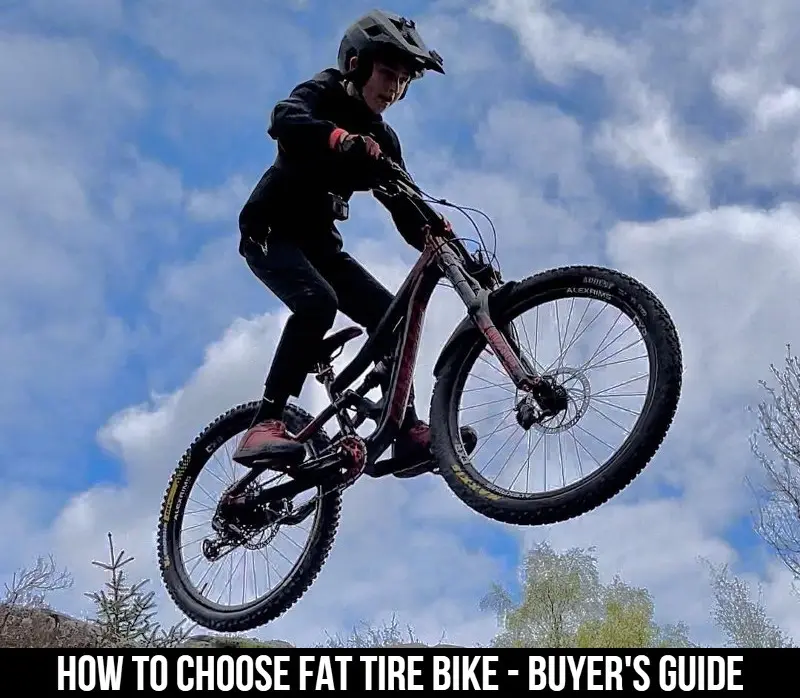 Read our buyers guide before committing to a purchase to ensure that you're opting for a high-quality fat tire bike.
Tires
If you're looking for a fat tire bike, chances are the first thing you're going to look for is the tires. The tires should not be overlooked, as this is what is going to give you the traction you need to ride.
Thicker treads are common on fat tire bikes, but these can be difficult for beginners to get the hang of. To avoid dangerous falls, opt for a thinner tread at first to get the hang of fat bikes.
Lighter tires don't work that well with fat bikes, as they'll be harder to control and easy to deflect. Again, this can cause a nasty fall. Light tires also offer little dampening so be prepared for a bumpy ride.
Flotation
Fat tires are commonly used on sand or snow to avoid debris getting stuck in the tread. They can be used on other terrains, but the fattest of tires should be reserved for sand or snow.
Using the fattest tires you can find on cement will be bouncy and sluggish, which might not leave you with the user experience you're craving.
4-inch tires are best for many people looking for a fat tire bike as they give you the ultimate riding experience without the less than desirable negative effects.
Rim
The rim width on fat tire bikes can be anywhere from 50 millimeters up to over 100 millimeters. This needs to match with the size of tires you've opted for, so you might want to do your research about this beforehand.
Fat tires can be expensive, so opting for an obscure rim width can leave you with a costly expense when finding the right tires. Choosing a rim width compatible with more common and cheaper fat tires can help you to save money on your bike.
We've already mentioned that we think the best size of wheel to go for is 4 inches, and these tires will need a rim width of 60 to 80 millimeters. When you're just starting out with fat bikes, it's best to opt for the norm until you understand them better.
However, you can opt for larger wheels and therefore a thicker rim width, but you just have to make sure that you've done all of the research before jumping right into it.
Frame
The frame of your fat tire bike will determine the weight of the overall bike. A frame made from carbon is the lightest, although it will cost more than other materials. If you're looking for a cheaper alternative, aluminum or steel is a fine option for a fat tire bike frame.
Titanium is also another option, although it is heavy and expensive. People who opt for a titanium frame will often only opt for it due to the attractive look.
Brakes
Fat bikes were traditionally meant for riding in the snow, meaning that the brakes are sometimes disc brakes actuated with cables. These can be repaired easily if they falter in the middle of a snowstorm, but that's where the benefits stop unfortunately.
Unless you're going to be riding in lots of snow or sand without any help around you if your brakes falter, then we suggest opting for hydraulic disc brakes instead. They're much more beneficial to the average rider.
Suspension
Fat tires do still need to be supported with some sort of suspension, despite their size. Many people use the term fat tires and suspension interchangeably, although this is not the case.
Fat tires can deform under weighted pressure of riding, which increases how much rubber is touching the ground as the bike is ridden. While they might stop you feeling small stones and sticks, this isn't enough to shield you from the hard stuff.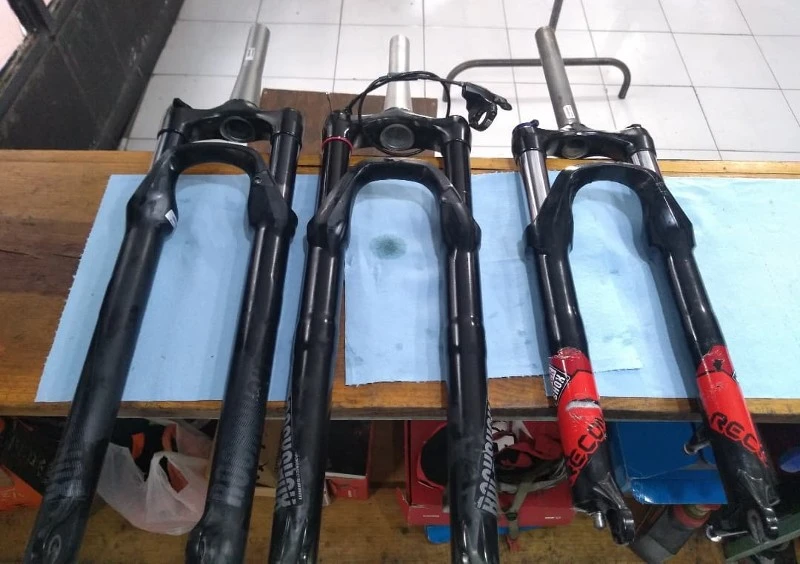 Suspension offers more dampening to stop you feeling harsh bumps and rocks on the terrain. If you're going to be riding your fat tire bike on tricky trails you should opt for a fat bike with suspension.
However, if you're only opting for a fat bike to use on occasion, then you can save some money by opting for one without suspension.
Fat & Happy
These ten are just a handful of the great, cheap fat tire bikes you can find these days. Aficionados and snobs might tell you that these budgets are too low, but I'd disagree.
The top ten models reviewed above are a great way for anyone who is curious about the ride quality of a fat bike to get into the category. They're inexpensive enough that you won't need a second mortgage to afford, but capable all the same.
They seem to have great resale value too, due to their relative rarity. So what are you waiting for? Get fat, get happy with our #1 choice, any of the fat bikes from Framed.
---
Frequently Asked Questions about Best Fat tire Bikes
1. What is a fat bike good for?
Fat bikes were originally designed for riders who commonly traveled through snow and sand. However, they can also be used on a wide range of terrains such as snow, sand, mud, pavement, swampy marshes, or mountain biking trails.
Fat biking is considered its own sport and these types of bikes are best for people who enjoy riding no matter what the weather conditions are. Many people enjoy fat bikes to ensure that they can still exercise in the wintertime when other bikes are too dangerous to ride.
2. Are fat bikes harder to ride?
Yes, fat bikes can be tricker to ride to people unaware of them. This is due to the fact that fat bikes are much heavier than mountain and traditional road bikes. This additional weight might not be felt that much on trails, but it can be extremely evident on pavements.
You'll feel like you're struggling to pull a heavyweight behind your bike during your first few rides, so make sure that your calves are up for the challenge!
3. Are fat bikes good for beginners?
Many people who ride fat bikers regularly agree that fat bikes would be great for beginners, as you can confidently tackle mountain bike trails without having to worry about the large rocks getting in your way and throwing you off.
Instead, fat bikes with suspensions should allow you to easily roll over these obstacles without causing injury. It might be a little worrying to ride over potholes and large rocks without feeling it underfoot, but once you get used to it, you'll find it much more enjoyable.
The only issue with fat bikes that might not be the best for beginners is the additional weight that you have to pedal through. This is excellent for your workout, but it can be difficult to continue pedaling when your legs feel like they're on fire.
Once you build up your endurance; however, you can enjoy the benefits of a fat tire bike rather than focusing on this downside.
4. Are fat bikes worth it?
The answer to this question simply depends on you and your personal preferences. Cycling addicts love fat bikes as they add another challenge to their regular rides and offer a different user experience than mountain bikes and road bikes.
Their added traction and grip allow you to ride over even the most troublesome terrain, making them worth it if this is a common feature of your typical rides. Sometimes mountain bikes are not enough, which is where fat bikes come in.
They're also worth it for people who want to ride no matter the weather, and for people who want to tackle a new challenge in their fitness journey.
Fat bikes also require less maintenance as the frame features fewer parts than a typical bike would. So, while the initial cost might be higher than average, you won't have to pay as much for continuous maintenance.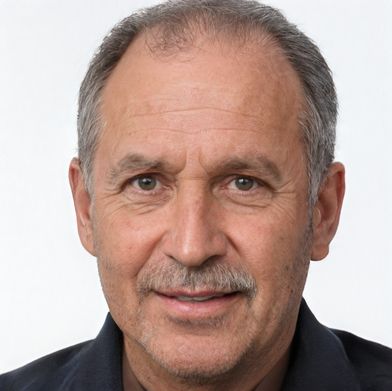 Steve Beck is a passionate cyclist and experienced writer covering the cycling industry for over a decade. He has a wealth of knowledge and expertise in all bike-related things, from the latest products and technologies to the best routes and trails. His articles are well-researched, informative, and engaging, and he has a talent for explaining complex cycling concepts in a way that is easy to understand. Steve can be found on the road when he's not writing about bikes, putting his knowledge and skills to the test.