Buying A Bicycle Online – What Should You Know Before Purchase
Buying a bicycle online is super convenient.
With a few clicks, you can easily select, pay for, and purchase a bike that you'll receive on your doorstep or at your local bike shop. Easy peasy!
Is buying a bike online cheaper?
You can find better bike prices online because of how the product passes through fewer hands to reach you. You can also find online deals that can significantly decrease the bike's original price.
That said, one of the drawbacks of buying a bike online is that you can't test it out before you buy it as you would when purchasing from your local store.
Although you could return it if you're not happy with your bike, this is sometimes a stressful, time-consuming experience.
Here's how to avoid bike-buying remorse from happening by following these important tips for purchasing a bike online.
Buying Online Vs Buying From A Physical Store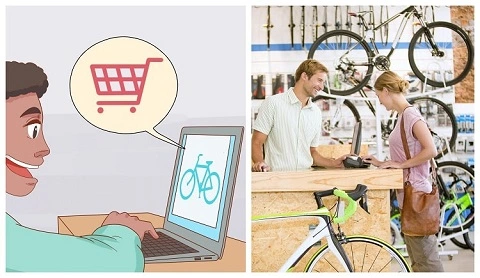 Earlier we mentioned how you can't test out a bike that you purchase online, but there are other differences between buying a bicycle online instead of at a store.
Here are the pros and cons that you should know about before you go ahead with purchasing a bike from an online store.
Buying Bicycle Online
Pros
You can save more money on an online bike purchase because the company has fewer margins that need to be made.
You can find a variety of e-shops from which to purchase bikes, and you're likely to find bigger bike ranges than what you'd find in real life at your local store. This is especially beneficial if you want a bike that's not that well-known or locally available.
With so many shops going out of business, if your local bike store closes its doors for good, you'll still have many options available to you online.
Shopping for a new bike online isn't going in blind. You can make use of a wealth of resources to help you settle on the right purchase, such as when it comes to reading reviews and watching videos.
Cons

You might save money, but if your bike delivery arrives with pieces missing or broken parts, you'll have to spend money to have these issues fixed. You'll also have to assemble the bike yourself.
If you need repairs or you need to deal with warranty-related issues, you'll have to contact the online store, take time to explain your issues, and then wait for them to get back to you. If you're returning the bike, you'll have to ship it back to them.
Buying Bicycle In Physical Store
Pros

You receive benefits when you purchase a bike from an actual brick-and-mortar store. Many bike shops will give you complimentary tune-ups or even discounts on your purchase.
It's easier to deal with warranty issues. If you're not happy with your bike purchase, it's super easy to head back to the store and deal with the warranty issues. The issue will likely be sorted out then and there.
You can ask questions. Buying a bike from someone who's standing right there in front of you and who can answer your questions, and even provide you with information you didn't know you needed, is invaluable.
Cons

You're not guaranteed to find the bike you really want from your local bike store. Although the shop might have a lot of cool bikes, it might not have everything you're looking for.
You're likely to find that bikes purchased from a physical store will be more expensive, plus you can't always make use of nifty discounts that you'll find online.
Is It Safe To Purchase A Bike Online?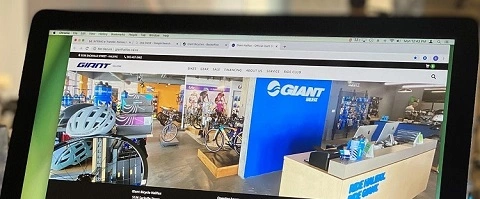 Buying a bike online can be very safe, as long as you stick to purchasing from renowned websites. Here is a rundown of some of the best.
BikesDirect
Although the site isn't very user-friendly to use, don't let that put you off. BikesDirect is an online superstore that offers free shipping to almost all 50 states in the U.S.
There are hundreds of bikes to choose from in their e-store. The company also gives you a satisfaction guarantee or your money back.
Bicycle Warehouse
This company used to be called Mountain Bike Warehouse but now they've increased their selection of bikes. The site is easy to navigate, which makes your shopping a breeze.
You can also find cycling accessories and spare parts here, so it's bound to become your one-stop shop for all your cycling needs. Bonus: you get physical-store perks, such as a 90-day tune-up.
Jenson USA
This website has high reviews and it's clear to see why. The company has over 20 years of experience online and offers committed support to you during the bike-purchasing process as well as afterward.
You also get a "30-Day Price Protection," which means that if you find a lower price for the same bike from a competitor, Jenson will refund you the difference.
Bicycle Buying Scams To Know About
While there are fantastic, legit bike sellers online, there are also scammers. As with any product you buy online, there's always the risk of falling victim to a scam.
Here are some of the recent bicycle scams you should know about.
The banking details scam. Whether you're buying a bike from a private seller or company, make sure you confirm their banking details over the phone. You never know if the scammer has sent you fake banking details via email, pretending to be a legit bike shop and hoping you'll be none the wiser and send them money to their personal account.
The fake number scam. No matter where you've found a bike seller, even if the site is reputable, you should always do an internet search on the phone number that they've provided because it might not be theirs. This is a common scam that involves the criminal posing as someone else. You might discover that their number actually relates to another user or ad on the website, such as in the case of online classifieds.
The fake website scam. Ever come across a website that promises to sell bicycles at a really low price? While that in itself should alert you to it being a scam, there are other things you'll notice that point to it being fake. For example, social media buttons on the site will probably not work or will take you to a different website. That's why it's important to scrutinize the website to ensure that it's legit.
Extra Tips To Help You Spot An Online Scam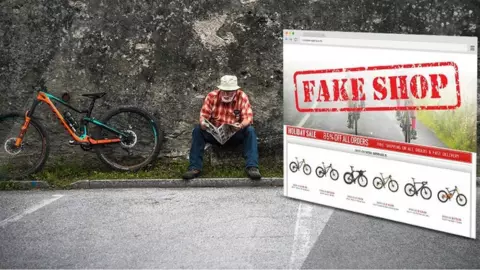 Although the website might seem to be the same as the genuine bike brand you know and trust, if there's anything that seems odd, such as massive discounts on expensive bikes, it's worth getting in touch with the brand and finding out if the deal is really theirs.
You should also note that if you see what appears to be a legit bike company logo on a social media ad or website, you should take a closer look. Sometimes the colors or design won't be exactly the same as the authentic one, which is a clear sign that the company or ad is fake. The scammer is pretending to be a trusted brand in order to rob people of their money.
If you're purchasing a bike second-hand, be wary if the person selling you a bike won't speak to you on the phone and only does their business via private message or email. This is a red flag because they want to remain anonymous and might not actually be selling anything.
Four Important Questions To Ask Private Bike Sellers Before Purchasing From Them
If the seller can't answer these questions or is vague with their answers, then that points to them possibly being a scammer. A legit seller won't have a problem with answering questions about the bike and providing proof of purchase to show you that the bike hasn't been garnered via illegal methods.
How long have you owned the bicycle?
Do you have the bike's original receipt?
When was the bicycle last serviced?
Has any bike part ever been repaired or replaced under the manufacturer's guarantee?
The more info the seller can give you, the better!
Tips For Buying Refurbished Bikes From eBay And Craigslist
Some sites, such as eBay and Craigslist, will offer bicycles for sale and they're quite popular. However, there are some important things to bear in mind so that you stay safe and don't get ripped off.
Ask for more than one photo of the bike. It might sound over the top, but you don't want to purchase a bike online only to find that when you see it in real life, it's nothing like what it seemed online. So, photos are your friend. Ask the seller for images of the bike, but since many scammers can Photoshop images or nick them from other sites, you want to request images of details on the bike. This also ensures that you're getting a refurbished bike that's in good condition. Some parts of the bike to ask pictures for of include the handlebars, seat, chain, bottom of the bike, close-ups of the drivetrain (such as the rear derailleurs and crank arms), and tires. Having to replace components such as suspension forks or wheels can cost you a lot of money, so you want to be sure these important parts look good. The pictures should be taken in a well-lit room or outside so that you can properly see the bike.
If you're purchasing a bike from eBay, it's of the utmost importance to check with the seller that there is a returns policy in place. In addition to that, always scrutinize sellers to see what their ratings are. They should have high ratings before you agree to purchase from them. If people have complained about them before, take that seriously because the same issues could affect you.
On the subject of seller feedback, try to purchase items from sites that have this feature in place. In this way, eBay is probably better than Craigslist, simply because you can't get seller feedback on the latter.
Stay Safe When Selling Your Bike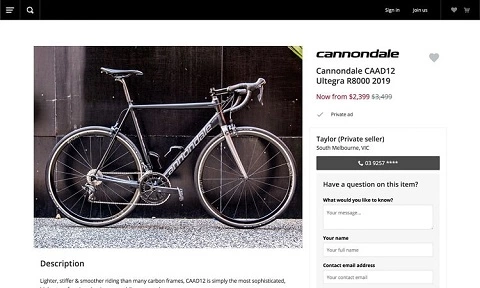 Bike scams can also affect you when you're selling a bike online, so here are some tips to be aware of if you're interested in selling your old bike.
Beware of how the money will be sent to you. If the buyer wants to send you money via MoneyGram, Western Union, or Ukash, this is a red flag because such methods don't give you enough protection.
Beware of how much money you're sent. Sometimes the person interested in buying your bike will offer or send you more money than what you requested. You'll then be asked to send the money back. Meanwhile, the money you received won't clear and you'll be left with zero.
What To Know About Price When Buying Bikes Online
Earlier, we mentioned the importance of knowing that a bike that's being sold for a ridiculously low price is probably a scam.
So, what price is reasonable and legit?
In order to find this out, you should do your homework beforehand. Go to bike shops and see what the prices of bikes are.
Check online for the bike you're looking to purchase so you can see how much it costs brand new. While a bike that's being sold online shouldn't be priced too low, it also shouldn't be overpriced.
It's also a good idea to check what other bike sellers on sites such as eBay and Craigslist are selling their bikes for. This will give you an idea of what price is reasonable.
Finally, don't be afraid to reach out to bike communities. Here, you'll be able to communicate with other bike lovers about buying bicycles online, and they might have more experience to help you out.
What About Coupons And Discounts?
Now, there are websites where you can get coupons and discounts for bike purchases. For example, you can get savings from Coupon Follow when purchasing a bicycle from Bicycle Warehouse.
This can take the form of 10- 20 percent, or even higher, discounts, but they will have to be used within a certain period of time.
Bicycle Warehouse also has a page featuring some great coupons you can use. Some of them can be used when purchasing a bike on eBay.
These are both legit when it comes to bike discounts that are on offer. Always make sure you read reviews of coupon sites and discounts that are available to make sure you're not entering into anything risky.
Extra Tips To Help You Stay Safe When Using Online Coupons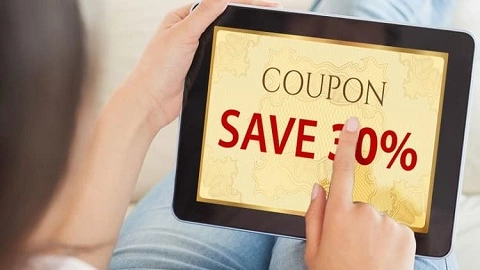 There's coupon fraud online, so you want to ensure you don't fall prey to it. Here are some ways in which to do that.
Beware of any coupon codes that promise massive savings. You're likely to find discounts of, say, 10 percent, but if a site's offering 75 percent or more of savings, that should be a red flag.
Beware of what's known as "bait and switch" attempts. This is when you agree to use the online coupon codes but then once you do, you're suddenly forced to fill out a form with all your personal info. You should never have to do this with a coupon, in the same way, that you'll never be asked to pay in order to use it.
What To Know About Bicycle Warranties
One of the downsides of purchasing a bike online is that you can't just head into your local bike store to deal with warranty issues.
If your bike is broken, you'll have to go online and deal with the original retailer, who will then have to contact their supplier.
Understanding the bike warranty is important so you know what you're dealing with.
Common Terms In A Bike Warranty
You're likely to find some commonly-used terms in your bike warranty.
These include:
10-Year Warranty. This means that the fork and frame of the bike will be covered against manufacturing defects for 10 years. Other parts of the bike, such as tires and bottom brackets, will also be covered but regular wear and tear doesn't apply.
Limited Lifetime Warranty. This means that you'll be able to use the warranty for parts that have manufacturing defects.
It's always worth checking the warranty closely. Some retailers will specify that the bike is only eligible for the warranty provided that the bike was assembled at a registered dealer, such as one linked to their brand.
You should always check the bike brand's website to see if you can read their warranty on there.
What About Second-Hand Bikes?
Be warned, some bike warranties will explicitly state that the warranty only applies to the bike's original owner, which means that purchasing a second-hand bike means that you will carry the risk for it.
This is all the more reason why you should always check with the seller of the bike for details regarding the bike's care and if any repairs have been made to it.
Shipping And Returns Policy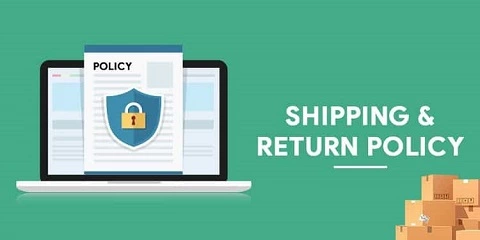 When it comes to buying a bike online, it's essential that you know what the shipping and returns policy is.
Some online bike sellers will use local companies to send the bike to you, while others will use mobile service companies such as Beeline Bikes.
One of the most important questions you'll have when it comes to how your bike is shipped to you is how much you'll have to assemble it.
Do you need special tools in order to do so, such as a torque wrench? Knowing this beforehand can help you prepare for what needs to be done.
When it comes to returns, you should scrutinize the seller's returns policy. This will vary from one company to the next.
Some might give you a refund or replacement within two weeks of purchase, while others will offer refunds or replacements within 45 days, and allow you to ride the bike to test it out as long as you don't damage it.
On sites such as eBay, the seller can choose from different return options. These include no returns, 30-day free returns, 30-day buyer-paid returns, and more, so always check this with the bike seller.
That said, buyers can send their concerns regarding returns directly to eBay, such as if they purchased a bike that was incorrectly described on the eBay posting and doesn't want to keep it.
eBay has a "Buyer Protection" process in place to help you if something goes awry with your transaction.
Related Questions
1. What Are Signs That The Bike You've Purchased Is Stolen?
One of the most obvious signs to look out for is a serial number that's been scratched out. You should ask the seller for a picture of this serial number, which is usually found in the bottom bracket where the two pedal cranks meet.
2. How Can You Ensure You Purchase The Right Size Bike Online?
Some websites have geometry charts or calculators to help you, but others don't. It's therefore a good idea to get a bike fit at your local bike shop so that you know what frame size works for you.
Conclusion
You want to buy a bike, and you've seen one in an online bike store that you've fallen in love with.
While you're getting ready to make your purchase, be sure you've properly checked out the site and read customer reviews to be sure you're not falling into a trap.
In this article, we've looked at the pros and cons of buying a bike online, as well as provided you with information pertaining to all the different aspects of it, such as when it comes to price, discounts, and warranties.
So what are you waiting for? Go get that bike!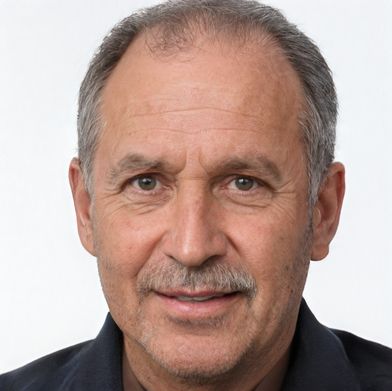 Steve Beck is a passionate cyclist and experienced writer covering the cycling industry for over a decade. He has a wealth of knowledge and expertise in all bike-related things, from the latest products and technologies to the best routes and trails. His articles are well-researched, informative, and engaging, and he has a talent for explaining complex cycling concepts in a way that is easy to understand. Steve can be found on the road when he's not writing about bikes, putting his knowledge and skills to the test.