(Hunting for a deal? Several retailers are running sales even before Black Friday. Check out our constantly updated resource on the best cycling deals)
Biking style aside, you might just prefer to give your business to small, new businesses instead of the larger, mainstream brands.
In this article, we've taken a look at some of the more popular bike brands on the market and offered some helpful information about their history and where they excel. Our hope is that this information will lead you to the best possible bike shopping experience.
Felt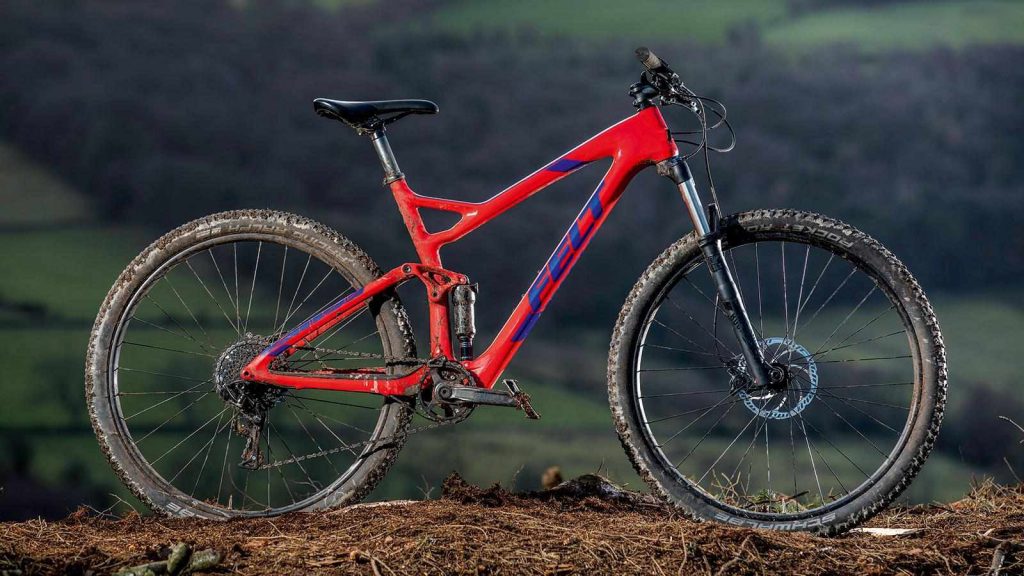 Felt is a California-based bike manufacturer that makes bikes for the domestic and international markets. The name of this bicycle company comes from the founder, Jim Felt.
Felt was founded in 1994, but it went missing for years before it was re-launched in 2001 and were distributed by Answer Products. In 2017 Felt Bicycles was acquired by the Rossignol group.
The company's catalog is composed of a wide variety of bike styles to pick from. They include cyclocross, road, mountain, triathlon, time-trial, cruiser, electric and BMX.
Felt bikes have great responsiveness, they're light & stiff, and they have some great features like the UHC Advanced carbon fiber frames.
Felt's full-suspension mountain bikes come equipped with their Equilink suspension system, which reduces and smooths out the pedal induced suspension on rough terrain.
Over the last several years, they have built a high reputation in time trial competitions and triathlon racing. Felt triathlon/time trial bikes come with Bayonet Fork technology; this new technology improves aerodynamic efficiency and stiffness, increasing speed and control.
Felt develops each part of every single bike, down to the slightest details, with in-house engineers, making Felt bikes as good as they can possibly be.
Whether it's a bike for cruising around town, crushing local trails, or setting your personal best in a triathlon, Felt seems to have a firm grasp on creating the ideal ride for you. Don't let it get stolen by ensuring to use a reliable bicycle lock. After all, it is the best brand out there.
Fortified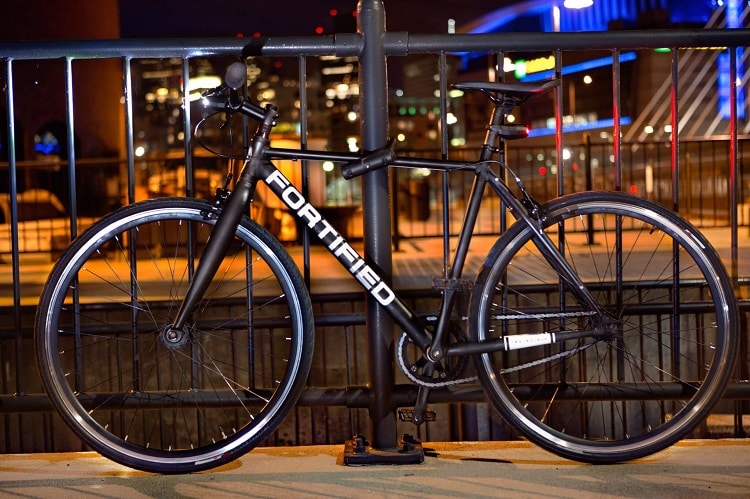 Founded in 2016, Fortified Bikes began when two friends had bike accessories stolen off of their daily commuter bikes. They got together to figure out a way to make bikes and accessories harder to steal.
They realized good solutions were hard to find, so they started Fortified, an Ohio based company with one goal in mind: create a bike designed for daily city commuters. Fortified sells a line of commuter bikes that are unstoppable, will last for years, and can't be stolen.
Fortified is a bike company that is known for its hybrid bikes for city life. There are currently three different models on the market through Fortified, each one designed for a slightly different type of urban commuter.
You won't find time trial bikes, full-suspension mountain bikes or carbon fiber road bikes at Fortified. You will, however, find a passion for excellence and a commuter bike that can't be stolen, tires that won't go flat and an anti-theft guarantee.
Take a Look At Fortified's Lineup!
Sixthreezero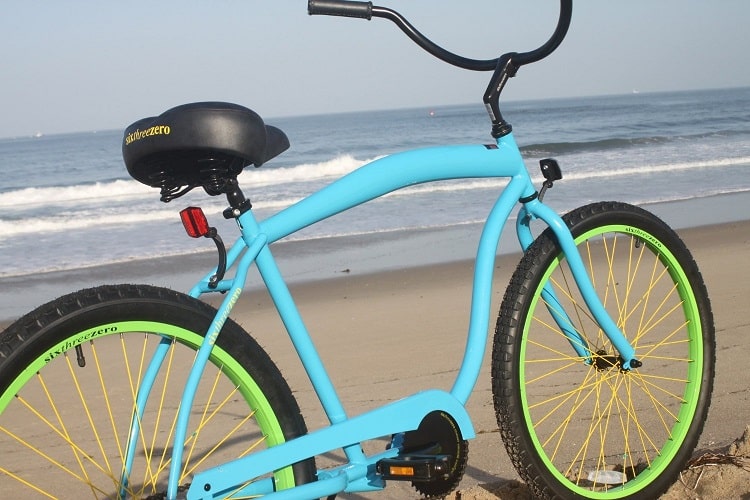 Like many other innovative bicycle companies out there, Sixthreezero was established in 2005, in a small garage in Hermosa Beach, CA as the brainchild of a group of friends and cycling enthusiasts.
Southern California is where the first Sixthreezero bikes were built and sold and where Sixthreezero started making a name for itself.
Shortly after that, the company moved to Torrance, California, to a real warehouse, befitting of a cycling company that promises to grow big in a short amount of time. This is where the company is located today.
At first, they built several basic beach cruiser models that served the purpose of helping people spend more time outdoors and enjoy the lovely Californian weather. Over time, their offering grew, so now they offer a beach cruiser e-bike, which is not easy to find elsewhere.
The company prides themselves on producing bikes that are durable, reliable, comfortable, and affordable. They stand behind their products 100%.
Sixthreezero allows customers to test-ride a bike for 365 days after purchase. If at any time during the first year a customer does not love their bike, Sixthreezero will accept it back.
Sixthreezero is a company that focuses solely on building cruiser bikes. They imagined beach cruisers as an extension of your personality and as a part of your lifestyle. Moreover, they look good, so they are a fashion statement that you take with you, every time you ride a bike.
Take A Look At SixThreeZero's Lineup!
Critical Cycles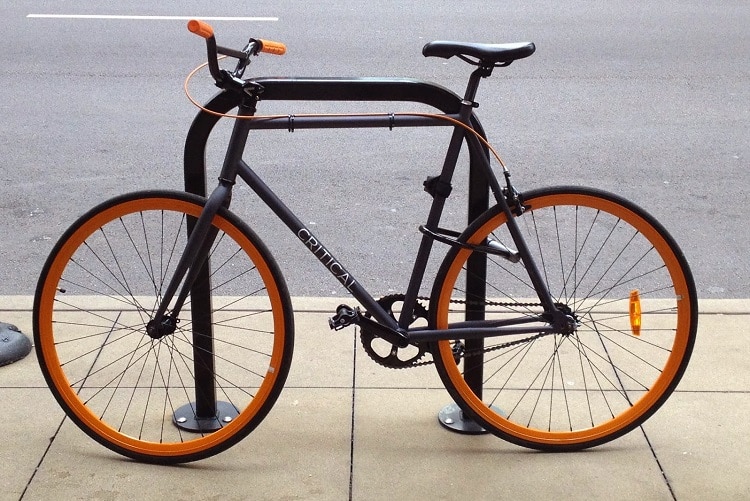 Another California bike enthusiast started Critical Cycles in 2009. Known for their steel frame fixed-gear designs, Critical Cycles brings affordability to the "fixie" cycling trend. The company made its mark in the fixie market and then quickly moved into all forms of casual biking.
Critical Cycles was launched with a goal in mind; to offer the most suitable bike options for commuters, who are in need of affordable, high quality and flexible bikes.
They achieved that by offering a variety of options that seek to fulfill customer needs and allow them to venture into the city while having a smooth and simple ride.
Proudly made in California, these bikes are pretty minimalistic and practical. Their sole focus is to produce high-quality bikes at a low cost and they did succeed in that.
The company specializes in fixed-gear, single-speed, folding bikes for commuters and recreational cyclists.
They're also known for lightweight urban and commuting bikes, as they're designed to tackle different terrain types. Among the benefits you'll receive from Critical Cycles is a frame warranty-for-life. Alongside a 30-day warranty for parts.
These bikes aren't for everyone. They're targeting people who have a low-budget, yet who won't compromise their bike's performance for the price.
Take a Look At Critical Cycles' Lineup!
Santa Cruz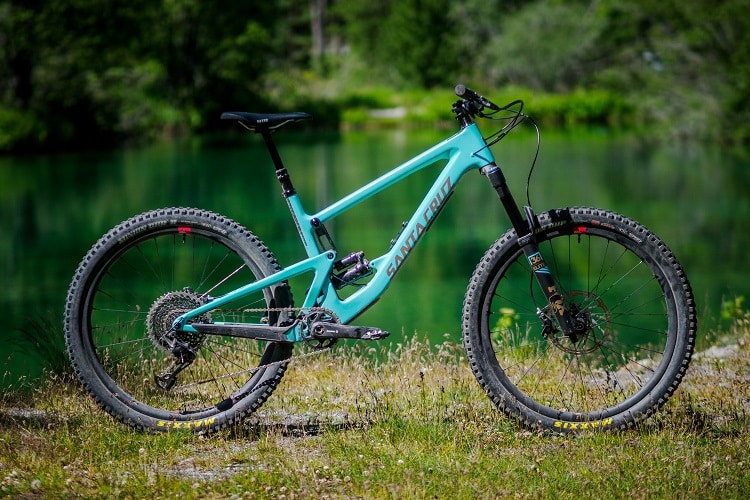 The first Santa Cruz bicycle was manufactured in a garage located in Santa Cruz California back in 1993. As a pioneer brand, it paved the way for many other upcoming brands in the market.
So far, this award-winning company has managed to create 16 brands of mountain bikes. These include women's and kids' mountain bikes.
The company is one of the biggest advocates for green energy. As a result, it uses elements such as carbon fiber or aluminum for both hardtails and downhill bikes.
The first bike- Tazmon, managed to use the single-pivot technology to create the 80mm travel mountain bike. With time, Santa Cruz developed its second prototype – travel Heckler. In 1999, it obtained full patented rights over Outland's Virtual Pivot Point (VPP).
Santa Cruz relies on Virtual Pivot Point (VPP) to create state-of-art bike brands. As a patented initiative, it used two short links rotating in opposite directions. The company has made a name for itself using super-efficient features to improve the bike's riding experience
Thriving on the idea of creating better brands to meet every rider's expectations has been their main philosophy. Even though they are pricier than other brands, testers still find them quite convenient when accomplishing downhill feats.
Santa Cruz bikes can be categorized into sport, cross country, and women's bikes.
Santa Cruz bikes come in the form of hard-tail and full-suspension bikes. Its durable frame is made from stainless steel and aluminum.
In 2015, the company was bought a family-owned company known as Pon Holding.
Take a Look At Santa Cruz's Lineup!
Cervelo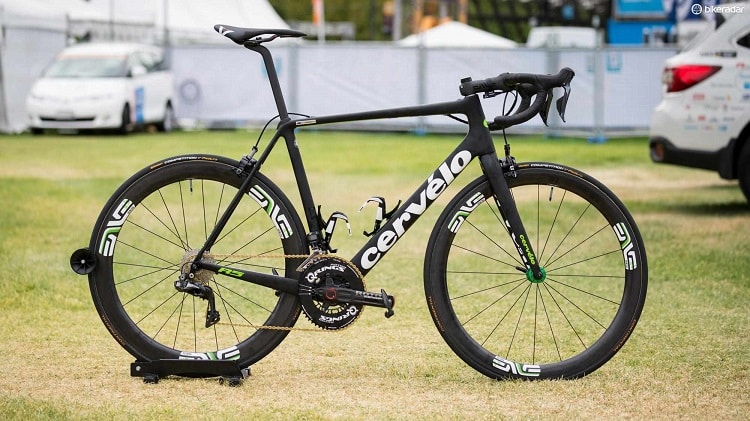 The Canadian brand was born in 1995, and unveiled to the public at the Toronto Bike Show in 1996, by founders Phil White and Gerard Vroomen. Cervelo likes to say that it builds "the world's fastest and lightest pro bikes for road, tri and track."
Some riders say their climbing bikes are the absolute best on the market "hands down."
Cervelo is another relatively young bike brand. The goal of the company is simple: It aims to design the world's fastest bike. To that end, it's probably not a brand that you're going to check out if you're new to cycling or if you're looking for a bike for commuting or occasional use.
But, if you regularly feel the need for speed on your bike, whether you're training for an Ironman or the Tour de France, or just want to destroy a weekend ride, this might be the brand for you.
Cervélo bikes are some of the most sought after toys in cycling; the brand has a reputation for creating top-end machines with a racing pedigree. Also, one of the most prestigious brands for road races and triathlons.
Both founders had a background in human-powered vehicles going back to 1986 and the early focus for the brand was time trial bikes. To this day the time trial and triathlon bikes are highly regarded and still pushing the boundaries of frame development
In 2012, Cervélo was acquired by the Pon Bicycle Group (PBG). At the time of the acquisition, both founders continued with the Pon Group.
Take a Look at Cervelo's Lineup!
Trek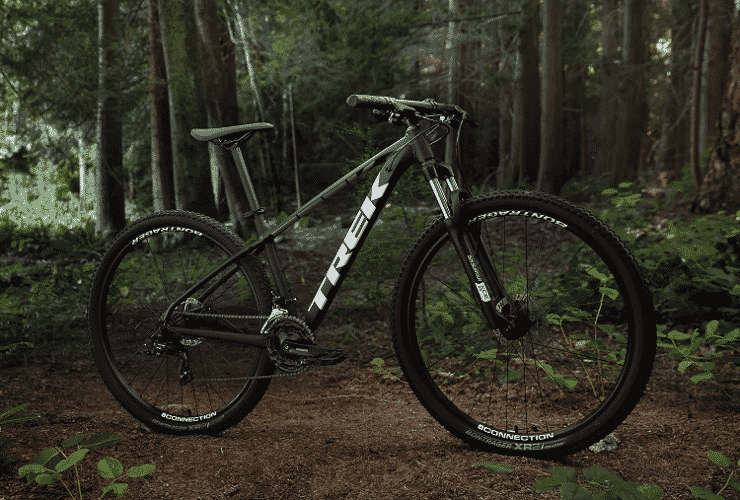 Founded in 1973 Trek Bicycle Corporation got its official start in Waterloo, Wisconsin in 1976 and focused on building mid to high-end bikes in America. During this time the only top-end models were from overseas.
Trek made a reputation on quality, craftsmanship and work ethic. In 1983, the 850 model was the first mountain bike they ever released, and it soon caught on that Trek was a name to remember.
By the late 1990s they were building all ranges of bikes for all riders: children to athletes and everyone in between.
Trek is a major bicycle brand but is perhaps best known for its highly rated mountain and hybrid bikes. However, the brand leads the industry in all categories, including road bikes.
Trek is all about the perfect combination of value and performance, they are very reliable. The Trek FX line has been an incredibly popular model of late, due to its relatively lightweight and versatility of both fit and riding capacity.
Trek is reported to be the largest bike brand based in the US. Although most of its production has moved overseas, the company still produces some bikes in the US.
As of 2014, it was making about 25,000 bicycles domestically each year, which amounted to about half of all bikes produced in the United States.
Trek produces a wide range of bike styles, at a full range of price points. It makes bikes for men, women, and children, as well as biking gear and apparel.
Scott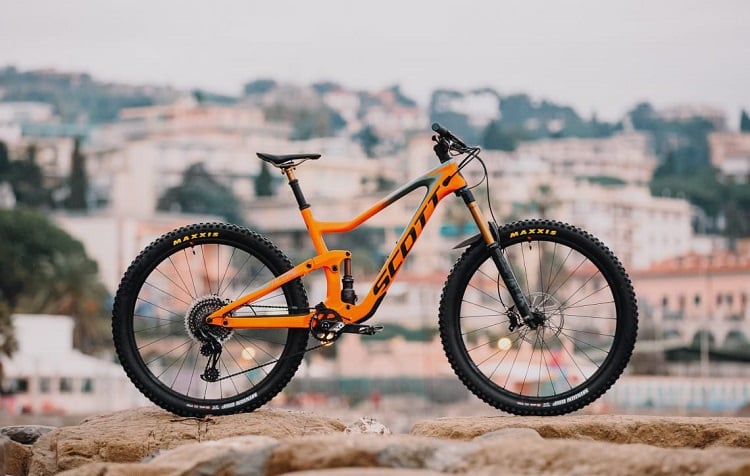 Scott was founded in 1958 in Sun Valley, Idaho and began as a manufacturer of aluminum ski poles before it branched out into a huge range of other sectors in the sporting goods industry including bikes.
Today the brand produces bikes for a whole range of disciplines, but it cut its teeth with mountain bikes, introducing its first model way back in 1986. Just a few years later in 1989, Scott produced one of the most significant innovations in the history of cycling: the aerodynamic handlebar.
Away from triathlons, Scott has also had huge success in XC mountain bike racing, cyclocross and road racing
Scott bikes come in a wide range of options, covering virtually all areas of cycling. The iconic brand has been around for 60 years and was responsible for revolutionizing the triathlon and time trial market.
Take a Look At Scott Bikes Lineup!
Kona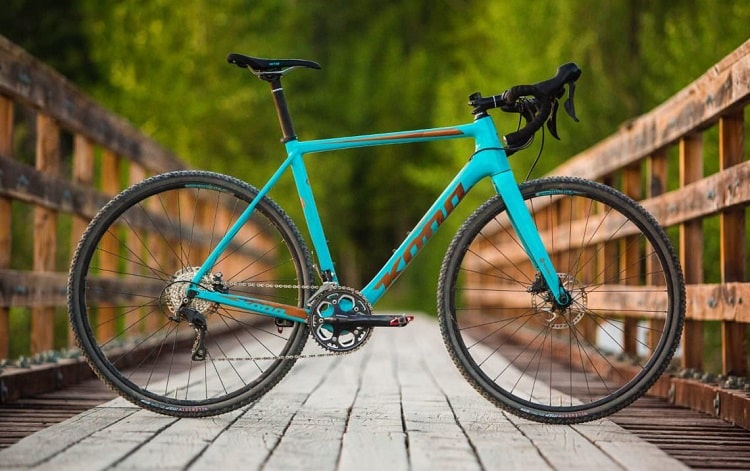 Kona is a relatively new arrival. The brand was started in 1988 by two friends. The pair continues to own the brand today, and it remains to be based out of the Pacific Northwest.
Kona's claim to fame is being the first company to produce a straight leg mountain bike production fork. The brand worked with Bruce Spicer to develop the bike style. Currently, Kona has 10 versions of the fork, made for asphalt bikes and mountain bikes of various sizes.
Although originally Kona focused on mountain bikes, today it produces a full range of styles, including road bikes and cyclocross bikes. It introduced its first carbon frame cycles in 2011, with a cyclocross racer and a hardtail mountain bike.
Kona produces bikes at a range of price points, from affordable models starting at a few hundred dollars to higher-end, specialized bikes.
Giordano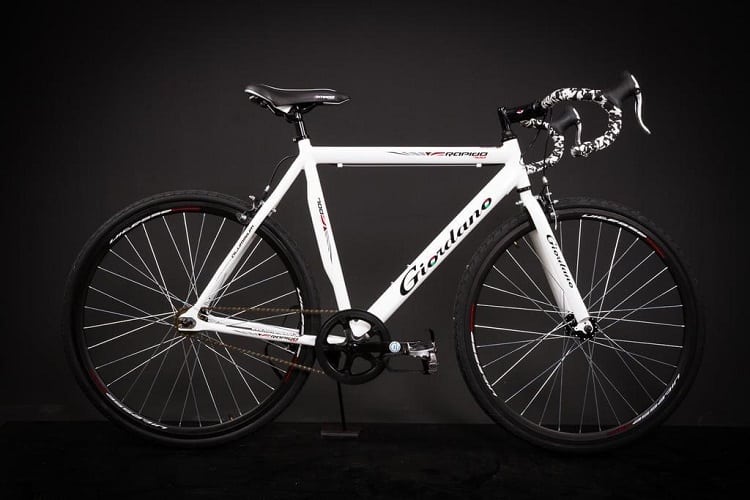 Giordano bikes, based in New Jersey, are inspired by the rich cycling history of Italy. Their products focus on combining Italian tradition with the latest advancements in bicycle technology.
The company is dedicated to providing enthusiast-level bicycles to its customers. The company is very concerned about the safety of its customers. They do not ship a product until they are confident that it is safe enough for their own family.
Giordano's features four different types of bikes: Road Bikes, Hybrid Bikes, Specialty Bikes, and Lifestyle Bikes, they also sell helmets and accessories.
The company is most faithful to road bikes, where it features bikes for entry-level, intermediate, and premium cyclists. The company also produces single-speed road bikes and children's bikes.
Giant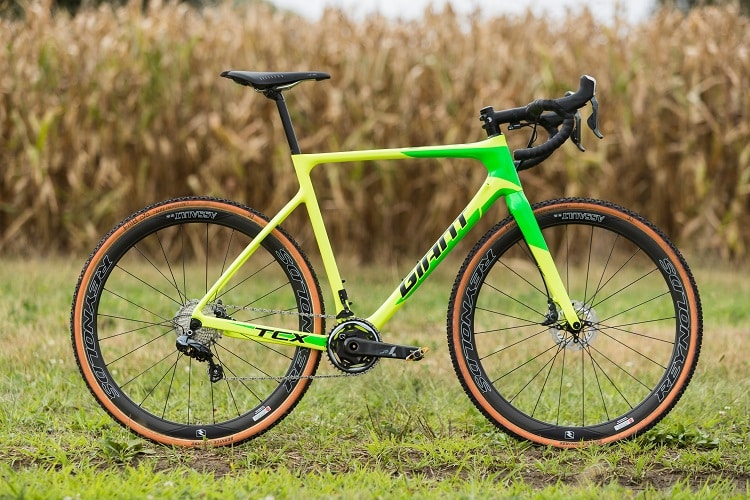 Founded in 1972 in Taiwan it took Giant nine years to release their first model. It wasn't until 1981 that the cycling brand Giant, as we know it today, came to exist.
It was only then that Giant began engineering, manufacturing, and selling its own models, while still manufacturing frames for other brands.
Giant has at least two significant technological advances that are now industry-wide. First, in 1987, with the high-volume production of its CADEX carbon-framed bike, Giant was the first big bicycle company to mass-produce a carbon road bike.
Second, in 1997, Giant debuted a road bike with "compact geometry"– a sloping top tube and smaller rear triangle–that is now used across the industry.
In 2004 Giant incorporated Maestro suspension and revolutionized off-road capabilities. By 2010 they were winning awards for nearly every design they created and introduced Liv/Giant in 2011.
Liv/Giant, a cycling brand dedicated on female riders and making bikes that are created with the female body in mind. Liv bikes, both mountain and road, are consistent winners of numerous awards.
What makes Giant different from others is that from idea to materials, to finished bicycle, Giant controls the entire process in-house.
While many competitors either outsource their manufacturing or source raw materials before manufacturing, Giant owns the entire process from the creation of the actual raw build material.
Whether you're a road racer, mountain bike lover, or Sunday spinner, Giant makes a bike for you.
Specialized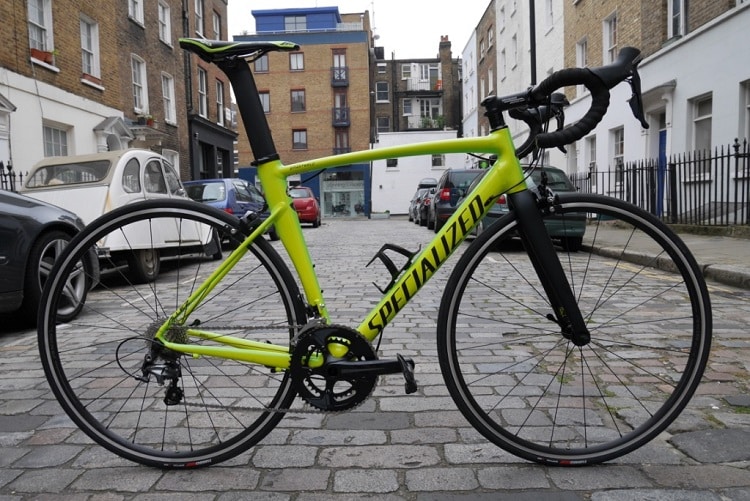 Based in California, Specialized was founded in 1974. The company initially focused on importing Italian parts and evolved to manufacturing their own. In 1981 Specialized released their first two bike models.
Soon after its founding, came the first, original, Specialized product – a road tire, released in 1976. The company thought that the tire was the single piece of equipment your ride depended on the most, and they were dissatisfied with the options on the market.
Specialized eventually turned its attention to the niche of mountain biking in 1981 and produced the first Stumpjumper model. It wasn't the first mountain bike on the market, but it was the first to be mass-produced, which helped introduce the new sport to thousands of cyclists.
Rivaling the biggest names in cycling, Specialized was purchased by Meridia Bikes in 2001 and has relaunched with new efforts and even better designs.
Specialized history is wrapped in innovation and that is why today Specialized bikes are one of the most predominant brands in mountain biking, road racing, CX, triathlons as well as fat bikes and hybrids.
Check out Specialized's Lineup!
Cannondale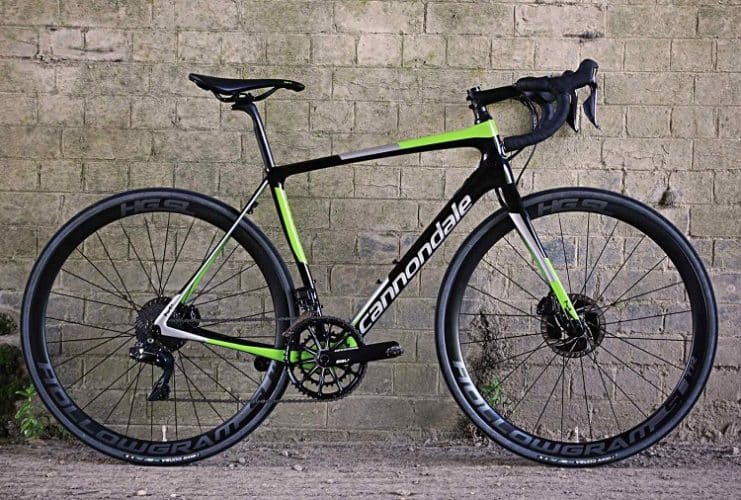 Cannondale is another of the top bike brands that date back to the 1970s. Headquartered in Wilton, Connecticut the Cannondale Bicycle Corporation is now an American division of Canadian conglomerate Dorel Industries.
At first, the company only produced a bike trailer, bike accessories, and cycling apparel.
But, in the early 80's Cannondale created its first actual bike, a touring bike and followed that up with a racing bike the following year.
In 1997, Cannondale made huge strides at the Tour de France by having the Saeco cycling team ride on Cannondale's new aluminum frames with a larger tube which led to more stiffness and performance in their bikes.
In 2004 they led the industry with the aggressive implementation of Carbon into their frames, and their bikes continued to leave behind the competition.
Cannondale is a company that is driven by an engineering mindset. Take the 'Lefty' fork for instance which shocked the market when first introduced then went on to change the way shock forks were designed.
Today, the brand produces an array of bikes, including mountain bikes, road bikes, hybrid, fat tire, CX and Ebikes. It also designs specific models for women, children, and fun tandem bikes.
Generally speaking, Cannondale bikes are at the higher end of the cost range, but they have proven to continuously produce quality bikes.
Check Out Cannondale's Lineup!
Mongoose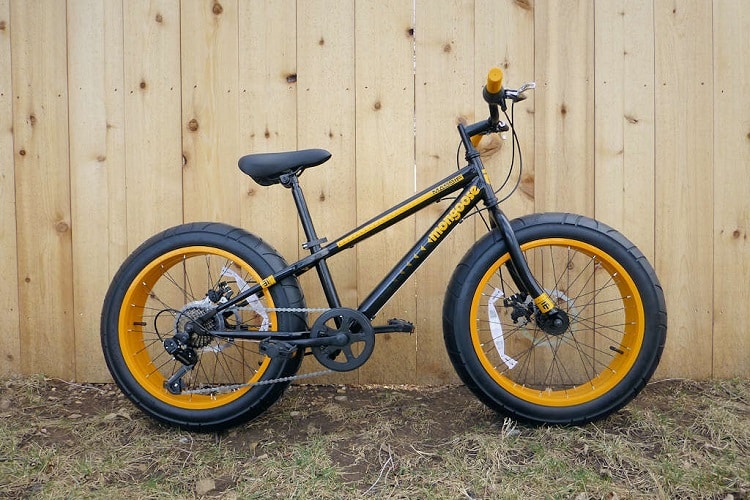 Founded in 1974 in a Southern Californian garage, Mongoose has always been an aggressive brand focused on the innovation of performance bikes.
Like so many great companies, their products have consistently pushed the limits of what bikers can do, and their sturdy frames and handlebar configurations have allowed riders tremendous creativity.
Their first product was a BMX bike, and they actually only manufactured BMX models for several years before venturing into the mountain bike arena.
They are currently headquartered in Madison, Wisconsin where the design teams continue to innovate the BMX bike, but it appears that they source their bikes and bike parts from Taiwan and China.
These days, the company is owned by Dorel Industries, which is a Canadian company. If the name sounds familiar, it should, Dorel also owns Cannondale, Schwinn, and a few other bike brands on this list.
Schwinn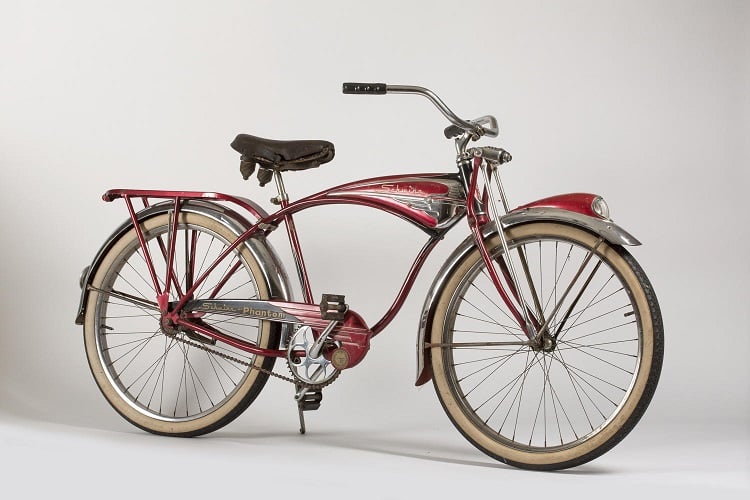 An industry leader in cycling since 1895, Schwinn is another of the oldest bike manufacturer and is practically an everyday household name.
The act that made Schwinn a household name was their insistence that their bikes not be rebranded by retail stores. They wanted their name and their guarantees to remain on the bike, and because of that stubbornness a RESILIENT brand was born.
Mechanical engineer Ignaz Schwinn is the German guy who started the Schwinn Bike Company. Through most of the 20th century, the Chicago-based company reigned as a major manufacturer of American bikes.
The company has faced hard times in the past after being declared bankrupt in 1992, as well as it multiple shifts in ownership. It is currently owned by Dorel Industries; a multinational conglomerate that owns Pacific Cycle and others.
Since the 1980s, the company has been trying to make mountain bikes, albeit with little success. However, they have produced some high-quality mountain bikes over the last 20 or so years.
Schwinn still lives up to its reputation of making quality and world-class road bikes that also happen to be reliable and affordable.
Today, they offer innovative bike solutions for a variety of fitness riders at affordable price points. You can find their branded items in large retail stores, and their signature items at select retailers across the country.
Visit Schwinn and See Their Lineup!
Fuji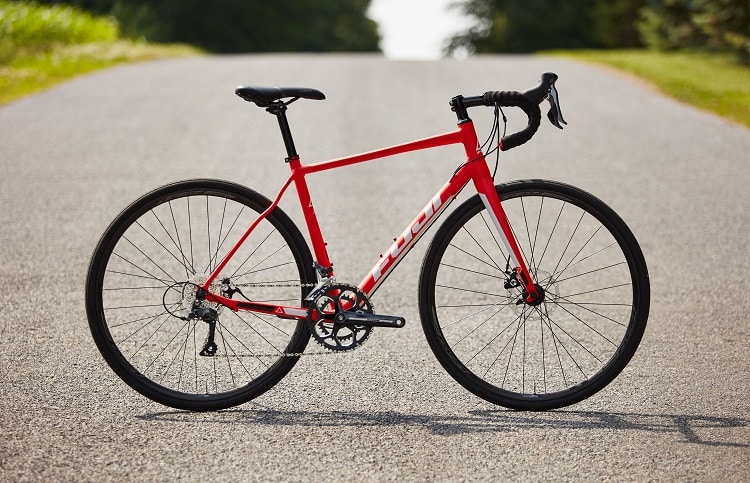 Fuji Bikes were first founded in 1899 in Japan, which makes it one of the oldest bike companies in the world.
In the 50s, Fuji bikes were sold in the United States through brand retailers like Sears & Roebuck, Montgomery Wards and a few others.
The name of Fuji is derived from Japan's famous Mount Fuji. This name is representational because the company believes that mountains are the most difficult terrain for any rider, however, they view this challenge as an opportunity to shine and come out on top of the competition. Basically, they thrive under pressure.
Fuji has been around for over a 100 years. Having gone through a few reorganizations and acquisitions the company continued to focus on being an innovator.
During the early 1980s, Fuji developed touring bicycles, and in 1986 was one of the first to develop titanium frames. Currently part of the Advances Sports International brand, which includes Kestrel they manufacture road, hybrid, mountain and touring bikes
Over the years, the company has developed a philosophy that has been passed down from past generations to the current generation.
They use the knowledge gained from top athletes to create cutting-edge, high-performance bikes that also come with the latest and most advanced technological features.
Bianchi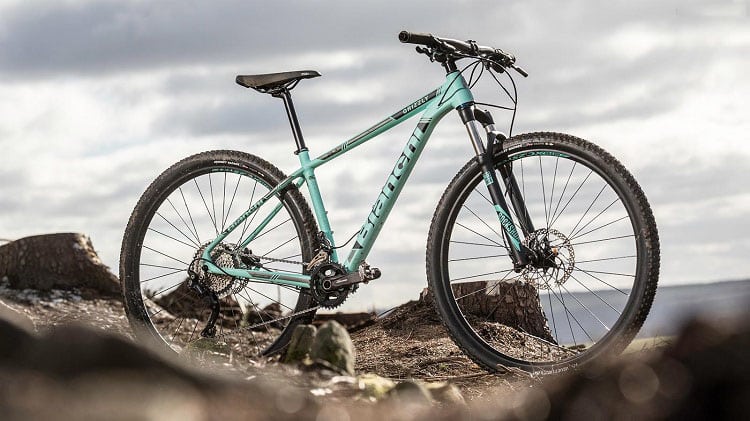 Bianchi has the distinct honor of being the oldest continually operated cycling company in the world. Bianchi was founded over 125 years ago in Milan, Italy. Known as the father of the safety cycle and the first modern bike, Bianchi has consistently been at the forefront of bicycle innovation.
Other notable innovations Bianchi is recognized for include the first BMX bike and later the first Mountain bike. Obviously this is the grandfather of the biking world and their pricing reflects both the heritage and quality of the product delivered.
Over the years, Bianchi has been credited with several other developments in the design and function of the bicycle. For instance, he created the first-ever front brake in 1913.
Throughout the 20th century, Bianchi bicycles have been ridden in numerous major cycling events and often won those competitions.
Today, Bianchi produces hybrid, mountain, road and high-end racing bikes at a variety of price points, it also makes electric bikes and specific models for children and women.
Salsa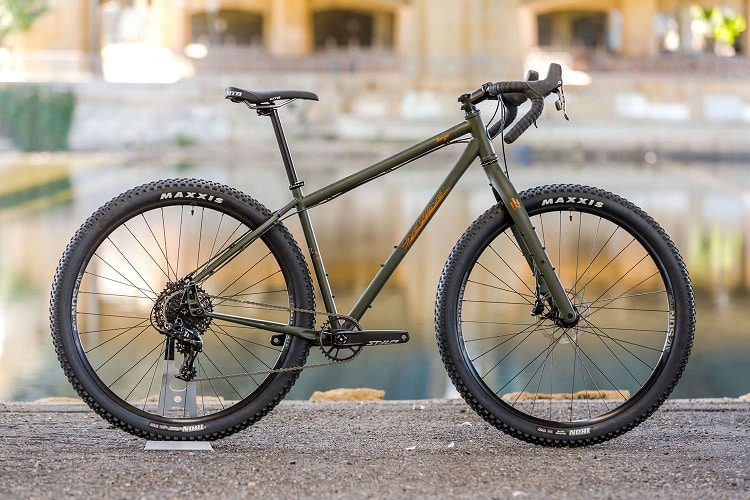 Founded in 1982, Salsa is one of the premier mountain bike manufacturers in the world. Their mission is to "inspire adventure by bike" they also make very notable road bikes and fat bikes that are great for the road.
In 1997, Quality Bicycle Products (QBP) obtained full ownership of the company. Since then, it has continued to supply Salsa with bike parts and other accessories to meet its cycling demands.
Sound like a California company? Salsa Cycles was once a California-based company that focused on designing and engineering quality bikes but when the original owner sold, Salsa was moved to Minnesota. Now they are located in Bloomington, Minnesota.
Salsa has grown from originally making only mountain bikes to designing touring, mountain, road, CX and some very unique fat bikes.
The growing number of cyclists in Minnesota has led to the rise in cycling activities among winter enthusiasts. Salsa was the first to introduce a carbon fat tire option- Salsa Beargrease. The company also specializes in manufacturing and distributing related accessories such as helmets, water bottle holders and pedals.
Diamondback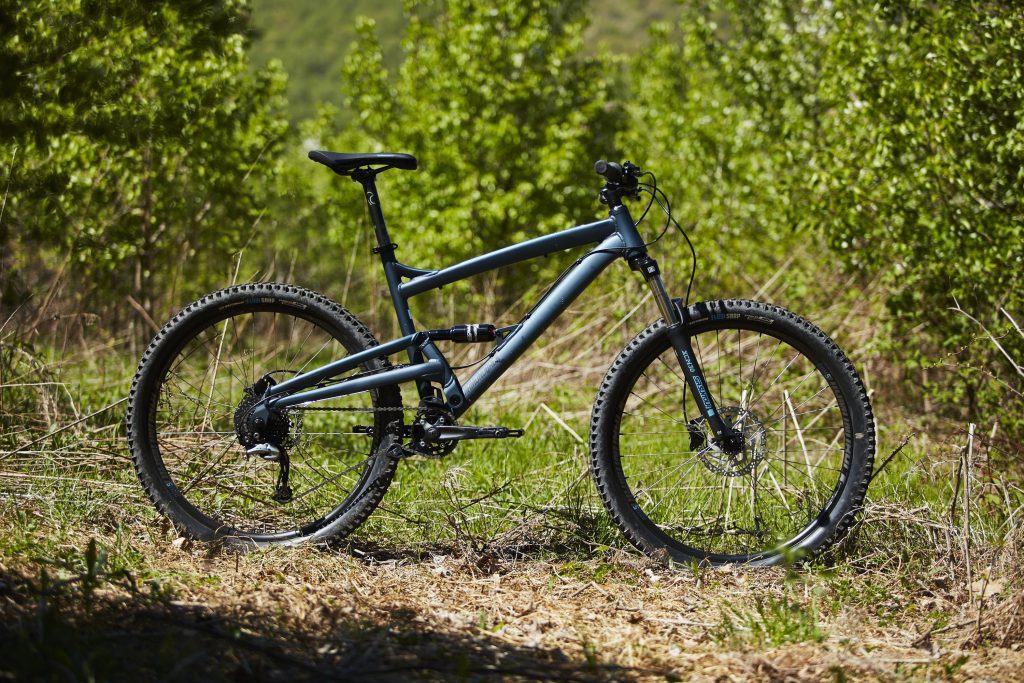 Founded in 1977 as a California company, it was originally a BMX brand. Diamondback Bicycles is one of America's biggest bicycle brands.
One of the innovations pioneered by Diamondback is the Knuckle Box suspension, which is found on its Mountain Bikes. In 1999 the company was purchased and later merged with Raleigh Bicycle Company.
The main types of bikes produced by Diamondback are BMX, however, they also produce road, mountain, hybrid and kids' bikes. Some of their bikes are shipped pre-assembled.
They have changed their name several times since their humble beginning in the 1970s, they have changed ownership too but overall, they have an impressive show of longevity.
Today, Diamondback bikes have become predominantly an online seller. There are several outlets online that promote them. Each year, they update their models and roll out new models so they seem to be doing pretty well.
The quality of Diamondback bikes has always been good and is something riders should not worry about.
Pure Cycles
Originally called Pure Fix Cycles, this is a bike manufacturing company that was established in 2010. Founded in a dorm room, Pure Cycles is the brainchild of Austin Stoffers, Michael Fishman and Jordan and Zachary Schau.
After spending time looking at the empty bike racks on campus, they started asking students why they weren't riding. They found common themes in the answers they received- people wanted bikes that were affordable, simple, and looked great, and from there Pure Fix Cycles was born.
At the time of creating the company, the three friends were looking for basic bikes at a decent pricing. Since they could not find ones that fit the description, they decided to start making their own.
It did not take long before their feather-light, simple and brakeless fixed-gear bikes became a hit. There was such a high demand for them that the trio couldn't make them fast enough.
The company has grown and evolved since then, and they now carry nine different lines, including their original Pure Fix designs. Currently based in L.A., Pure Cycles now dominates the market selling over 25,000 bikes annually, all of which are made in vibrant color schemes.
The costs are affordable, and they are easy to ride. The affordable cost does not in any way interfere with the quality. The designs are also fantastic and they remain the most comfortable bikes around.
Marin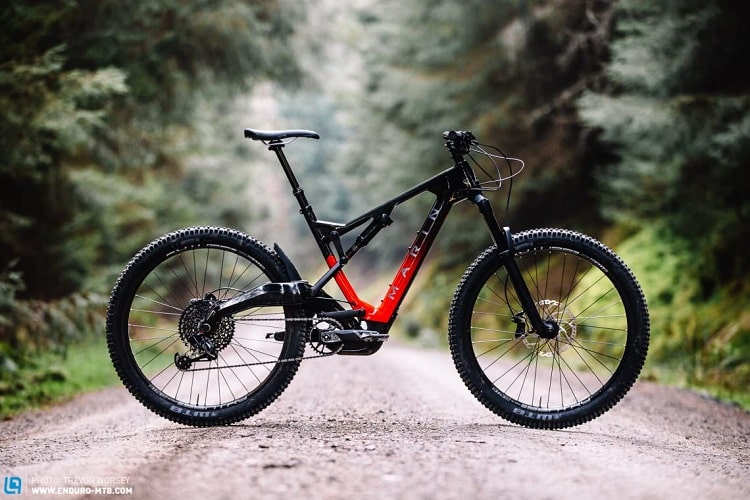 The genesis of Marin is entwined with the early history of mountain biking. In 1986, Bob Buckley founded the Marin bicycle company in response to the growing off-road-cycling interest in Northern California.
The company is named after, and headquartered near, Marin County, CA, the beautiful piece of Earth that's home to Mount Tamalpais, which is where competitive mountain biking was born.
By 1988, Marin was staking its claim as an industry leader with mass production of its Marin Team Titanium, a revolutionary bike at the time, offering an affordable titanium frame that was widely available.
Marin's product development continued during the early 90s when it produced its first hybrid and road bikes, and its first successful full-suspension mountain bikes. The most well-known of the latter used a Manitou suspension fork as the bike's seat stays.
Marin has been making and selling bikes for more than 30 years. And while it's recently been an under-the-radar brand, a slew of exciting new bike launches have lifted the brand's profile.
And across its line, from road to city to mountain bikes, you'll find some exciting, cool, and attractive options.
Indeed, Marin bikes continue to be unabashedly authentic and rooted in the Northern California culture that's been so long a part of their brand identity. Whether you ride to shred or to chill, Marin has a bike that is ready to handle your needs.
Firmstrong
An American bike company based in Hermosa Beach, CA Firmstrong is known for cruisers. Firmstrong focuses all of its attention on comfort, ease, and quality while producing the highest quality bikes at prices that are affordable.
Firmstrong started in California ten years ago with the mission to design bikes that blend style and functionality. Creating an experience for riders, not just a mode of transportation.
Built for fun, adventurous, down to earth, easy-going people who enjoy the simple things in life more than anything….oh and of course those who love bicycles.
They design all of their bikes starting with a pen and paper. They take into consideration how they can give riders the best experience possible while maintaining a simple appearance.
They are able to keep their prices affordable by keeping a direct connection to the customer, which is extremely important to them and what we believe sets them apart.
Inspired by the design of classic cruiser bicycles, Firmstrong bikes are made to roll smooth on paths, boardwalks, streets, and trails. It doesn't matter if you're riding around the neighborhood, to the store or just out enjoying the day, if it's all about the journey, you might as well enjoy the ride.
Check Out Firmstrong's Lineup!
Tommaso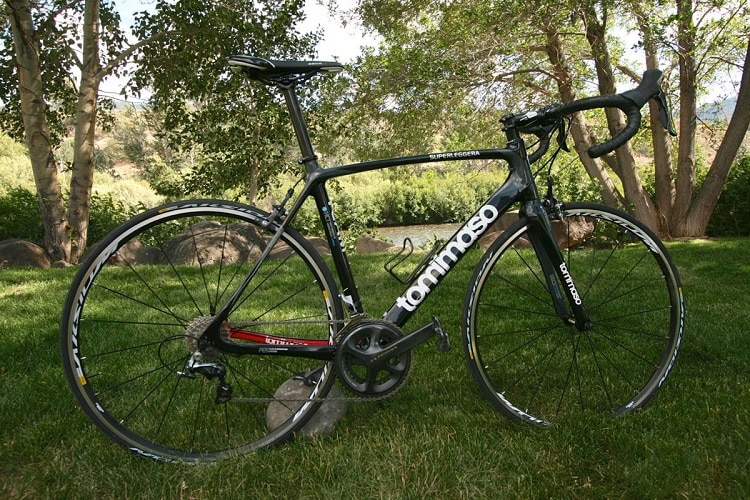 When the Tommaso bike company was first founded in 1985, it specialized in making road bikes; the designers had cycling beginners in mind. It is one of the most popular brands in the world thanks to its affordable prices.
It traces its routes to Italy where engineering takes place before exportation to the US. The main headquarters, where they do their assembly is in Denver, Colorado.
Bicycle designers initially used stainless steel to produce the frames but slowly, aluminum was included to create a lighter ride. Today, Tommaso bikes have come up with models such as track bikes, triathlon, fixed gears, and cyclocross bikes.
Tommaso as a company values its customers' satisfaction because they believe that's the best way to promote their brand's name. In fact, their employees are among the biggest users of these products.
Perhaps what stands out for Tommaso is that unlike most brands, the whole assembling process is done at the factory.
Bikes can be used on the road in less than 10 minutes after unwrapping it from your box. As a result, they have come up with impeccable road bikes with a full Tommaso frame warranty.
Conclusion
So, there you have it. Our list of some of the best bike manufacturers on the market. However, don't be fooled, this list isn't complete. There are lots of other bike makers that are producing amazing products.
If you didn't find the right bike on this list, don't worry, you can always do a little research and easily find a great product. What we learned from our research is that great bikes are being manufactured all over the United States, and across the globe.
You don't have to look far or work too hard to find a great bike for every type of rider and for any type of terrain. Whether you're a commuter or a racing fanatic, there's a bike sure to fit your needs.
By all means tell us your favorite style, model, or brand in the comment section. If we missed your favorite brand let us know so we can add it to the next updated list.