How Much Does a Good Hybrid Bike Cost?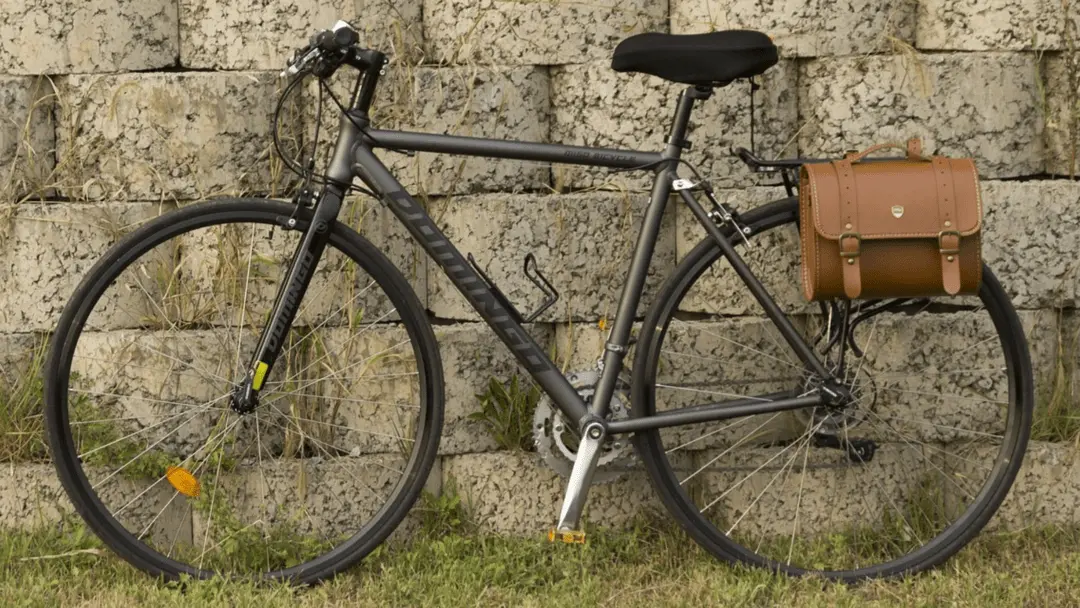 If you're new to cycling or are looking for a bike that can handle a mixture of terrains, then a hybrid bike is ideal for you. A hybrid bike is essentially a cross between a standard road bike and a mountain bike that provides you with the best of both worlds. But you may be wondering how much does a good hybrid bike cost, what are the differences with other bikes, and how to choose one.
Generally speaking, hybrids are seen as more convenient for commuting than road bikes, as they have larger tires, and are quick to zoom around the city. 
In this article, I cover hybrid bikes, from the best cheap hybrid bike to the best hybrid bike under $500, so you have a better idea of what's out there.
Keep reading to find out more.
What is the best cheap hybrid bike?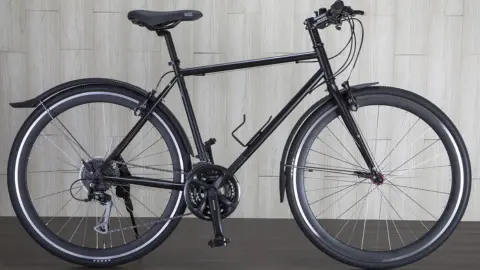 Taking the best bits of both types of mountain and road bikes, the hybrid bike is a machine that is capable of riding over many terrains and surfaces.
By combining the speed of a road bike with flat handlebars and wide tires more commonly found on mountain bikes, a hybrid bike is ideal for city commuters or leisurely bike rides with the whole family.
If you're new to the concept of a hybrid bike, then it is likely that you might not know what to expect. Taking that into consideration, I've summarised a few points that you can expect from a hybrid bike.
Hybrid bikes have tires that are wider than the tires you'd find on a standard road bike but are narrower than mountain bike tires. 

Typically speaking, hybrid bikes have disc brakes as these allow you to stop more quickly and are reliable in wet weather.

The majority of hybrid bikes have flat handlebars and a relaxed position that allows the rider to sit comfortably with a straight back.
So, now you know a bit more about hybrid bikes, what is the best cheap hybrid bike?
The fact of the matter is that the best hybrid bike for you, might not be the best hybrid bike for someone else. Therefore, there isn't a simple answer to this question as it is subject to change from individual to individual.
To find the best hybrid bike for you, you'll need to consider what you intend to be using it for. For instance, if you think that you're going to be riding mostly on roads and cycle paths, then the best option is to go for a more road-orientated hybrid bike.
Quite often, these bikes will feature the same frame and fork as featured on the manufacturer's sportive road bike but instead feature a flat bar handlebar for a more comfortable, upright position.
Check out my top pick below.
The Schwinn Discover Hybrid Bike is made with a lightweight aluminum frame and is built for durability.
Featuring anatomic grips with dual-density construction, this hybrid bike has a built-in rack and a comfortable sport seat.
Made with a Schwinn suspension fork and a Schwinn alloy crank, this hybrid bike integrates an adjustable stem with a back sweep handlebar for even more rider comfort.
Pros:
Aluminum frame

– This bike is made with a lightweight, yet durable aluminum frame, meaning that it is built to last!

Versatile

– This hybrid bike is great for both the city and off-road trails.

User-friendly

– Great for beginners and more experienced cyclists alike!
Cons:
A few customers noted that assembling its parts takes a long time.
What is the best hybrid bike under 500?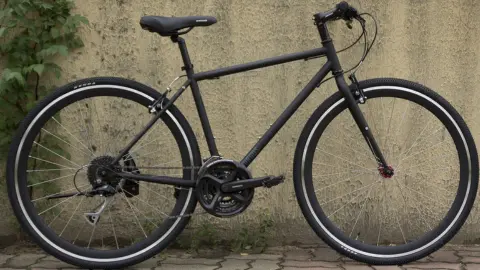 The price range of hybrid bikes is pretty varied, ranging from hundreds to thousands of dollars depending on how much you're willing to pay.
That being said, you can get an excellent hybrid bike for under $500, you just need to know what you're looking for.
Check out my top pick below.
The Vilano Diverse 3.0 Performance Hybrid Road Bike is built for maximum performance and comfort at an affordable price.
This hybrid bike features disc brakes for great stopping power on every ride!
This Vilano hybrid bike delivers an impressive biting grip on off-road and concrete terrains, making it incredibly versatile for every trip you plan, from commuting to off-roading!
Pros:
Comfortable

– The upright handlebar is designed for comfort, ideal for those long days out on the bike.

Good quality

–

The Shimano shifters and derailleurs provide accurate gear shifting that you can rely on.

Durable 700c wheels

– Designed for a smooth ride on an array of different terrains.
Cons:
A few customers noted that this particular bike arrived with a

bent derailleur.
Whichever hybrid bike you purchase, consider the type of riding you intend to be doing and choose one in accordance with that!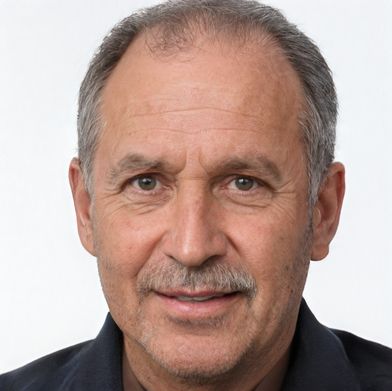 Steve Beck is a passionate cyclist and experienced writer covering the cycling industry for over a decade. He has a wealth of knowledge and expertise in all bike-related things, from the latest products and technologies to the best routes and trails. His articles are well-researched, informative, and engaging, and he has a talent for explaining complex cycling concepts in a way that is easy to understand. Steve can be found on the road when he's not writing about bikes, putting his knowledge and skills to the test.