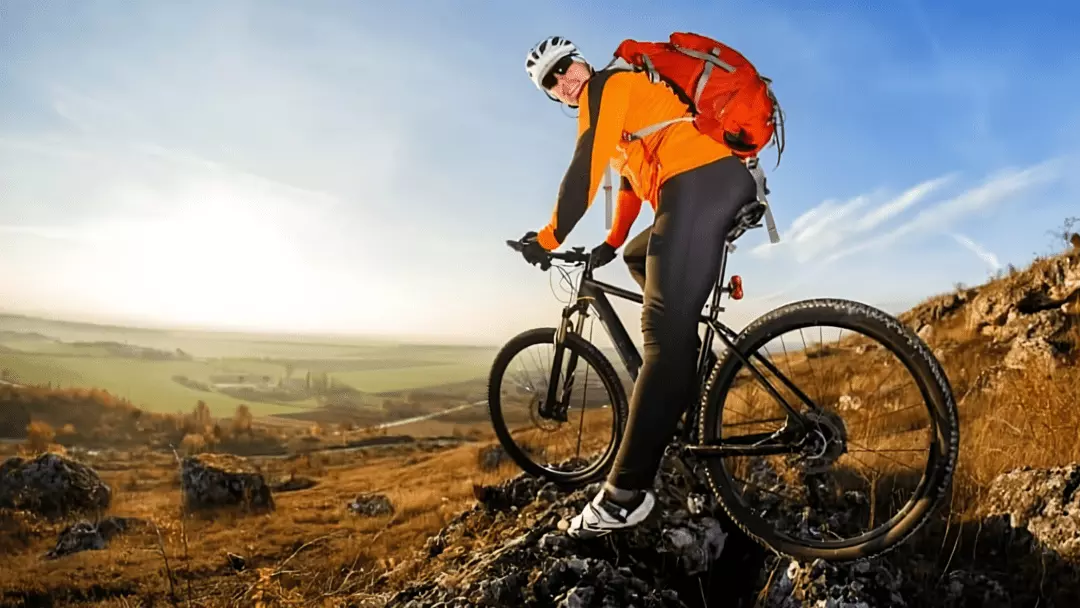 Choosing a bike can be a rather personal thing, which can mean that it's sometimes rather difficult to do. It can often be hard to know what sorts of things you need to consider when you've never selected a bike before. That's why this question may turn in your head: how do i choose a bike?
There are a number of things that you can consider, however, that will make the decision much easier for you.
How Do I Choose A Bike?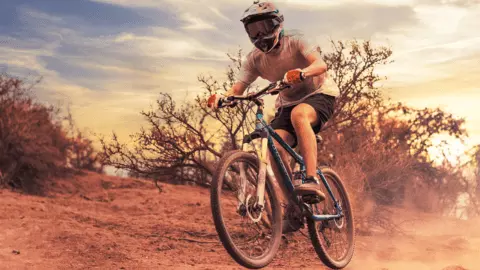 The very first thing to keep in mind is your budget. Some different bikes are going to cost a lot more than others, and that's an important thing to keep in mind when you're making your decision.
Setting a reasonable budget will help you to make the best overall decision for you, and it can help you to filter down your choices.
The next thing to think about is how you plan to use the bike. The type of bike that you choose for your leisure is going to be incredibly different from the sort of thing that you would choose if you're going to be racing or going on muddy trails.
You will also want to think about your level of fitness since some bikes are going to be a lot harder to ride than others.
If you struggle with things like joint or mobility issues, you may need to account for that when you're making your decision. For instance, if you need a little bit of extra help with your pedaling, it can be helpful to get an electric bike.
Other things that you may need to think about include the frame size and your own measurements. There's no point in buying a bike if you can't even touch the floor because it's too tall for you, after all.
You will need something that can accommodate your own height and weight, or else it's going to be pretty much useless to you.
There are also a bunch of different upgrades that you can get, so it's worth thinking about what kinds of bells and whistles you need in order to have the best riding experience.
What kind of bike do I need?
Knowing what sort of bike you need is very important when you're making your decision about buying a bike. There are a lot of things to keep in mind. For instance, you will need to think about your own likes and dislikes, the people that you ride with, the terrain you're riding on, and what goals you have.
There are a few different types of bikes on the market to consider. First of all, is the road bike. These sorts of bikes are specifically made to be used on smooth pavements.
They can be used for things like racing on the road thanks to the smooth tires and the drop handlebar. They usually aren't very good for commuting though since they can't carry heavy loads.
You could also choose a touring bike. This is a slight variation on the road bike, but they are better for traveling at long distances. They can carry much heavier loads and are great for commuting.
If you are looking for something for your fitness needs, then there are fitness bikes that you can use to fit this need. They feature lightweight frames and the tires are narrower, which means that they travel quite fast and have a high level of performance.
They are occasionally referred to as performance hybrid bikes or flat bar road bikes. Again, these can usually work well for commuting since you can put cargo racks and fenders on them.
Thinking about riding on off-road trails? You may just need a mountain bike. These kinds of bikes have low gears which means that they can be used for pedaling up steep surfaces. They're durable and feature shock absorbers. They're not very light and don't travel as quickly as many other bikes.
Ultimately, there are many different types of bikes on the market, and this can often mean that you are likely to find a bike to fit your specific needs. Consider the kinds of trails you're going to be using and your other needs
What should I know before buying a bicycle?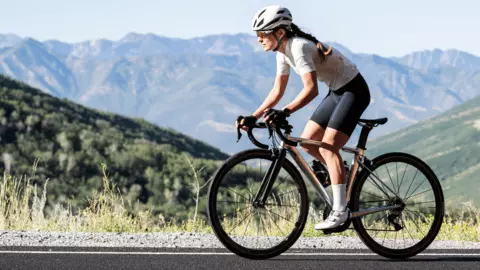 Before you buy a bicycle, there are a number of things that you should know first. First of all, it's entirely possible to buy a bicycle online when you've never tried it before, but it's not really recommended.
It's always best to try out the bike before you buy if possible since you don't know if it's going to be a good fit for you. You can try it in a store and then buy it online afterward – this will give you the confidence that you're getting a good fit for your needs.
On the same note, you really shouldn't attempt to find the right fit after buying. If it doesn't fit, it doesn't fit. Don't take a chance on something that you already know is probably going to be a bad choice for you. It's a good philosophy for life in general!
You should try to ride a couple of different bikes when you are shopping so you get the best feel for what you're getting. If you find that something in particular about that bike doesn't work for you, then you can look elsewhere.
You don't need to settle for something that doesn't work for you when the chances are that there is certainly going to be an option that works for you out there.
Finally, try not to rush your decision. Buying a bike is a pretty expensive task, so you don't want to rush and buy the wrong option for you simply because you didn't take the time to fully consider all the options. If you need to speak with a salesperson for further advice, don't be afraid to do so.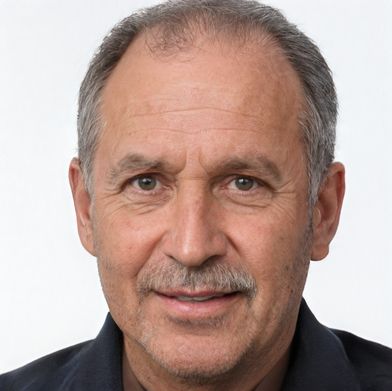 Steve Beck is a passionate cyclist and experienced writer covering the cycling industry for over a decade. He has a wealth of knowledge and expertise in all bike-related things, from the latest products and technologies to the best routes and trails. His articles are well-researched, informative, and engaging, and he has a talent for explaining complex cycling concepts in a way that is easy to understand. Steve can be found on the road when he's not writing about bikes, putting his knowledge and skills to the test.