Can I Put Mountain Bike Tires On A Hybrid?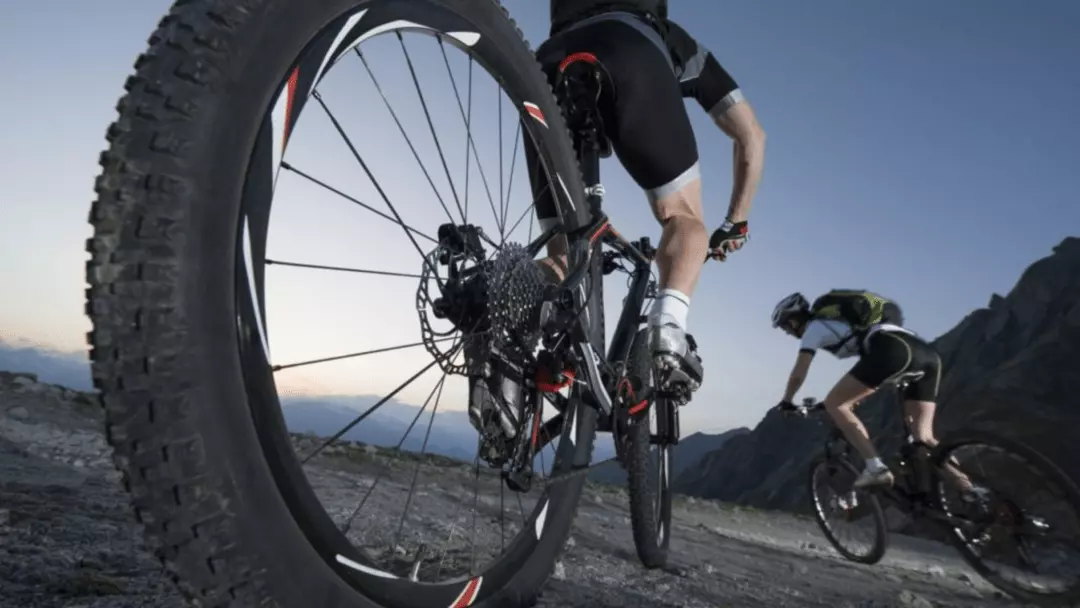 When it comes to changing your bike tires, you face a broad range of models and options. If you own a hybrid bike, you may be considering non-conventional options and wonder: can I put mountain bike tires on a hybrid?
You can, but that won't instantly transform your hybrid into a mountain bike. Plus, you need to make sure that the tires will actually fit your bike before you buy and attempt to install them unless you want to waste your time entirely.
The difference between hybrid and mountain bike tires is that the former are thinner and offer faster speeds, whilst the latter is thicker, heavier, and provides more grip. Decide which one you value more to help you make your decision!
First, find out the width of your current rims on the existing tires – this will give you a measurement to aim for. Try to be as accurate as you can here and take it a couple of times just to be sure. There's no margin for error when it comes to your safety!
You need to make sure not only that the frame is going to be able to accommodate the tires, but also that the chain will be able to move freely and completely clear the tires without catching.
It's also worth noting that if you're planning on doing some serious off-roading, just switching the tires out isn't going to protect your bike. The frame of a hybrid is much less able to withstand the bumps and bangs of riding on rough terrain!
If you're planning on trying out the tires to see if you like them and then switching out for a mountain bike in the future, that's fine – a few rides on some uneven surfaces aren't going to wreck your ride. Just don't think it will work as a permanent solution!
You'll need to get the exact same diameter of tires for your replacements, but the width might vary a little; this is dictated by what your rims and the frame of your bike are capable of supporting.
The majority of frames have room for 0.1/0.2 inches on either side of the tires originally on the bike, width-wise, so you can afford to be a little less strict there. With diameter, however, it needs to be a totally perfect match.
Mountain bike tires themselves tend to have a diameter of either 26, 27.5, or 29 inches traditionally, with rim width measurements being widely the same. The range is also slightly bigger here, with tires found between 19mm and 40mm wide.
What Are The Best Mountain Bike Tires?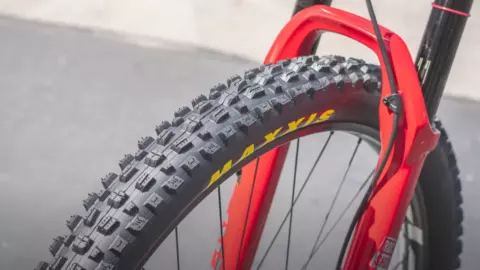 When it comes to choosing tires for your mountain bike, there are several factors to take into consideration. Do you want to remove some of the weight of your bike? Maybe get some extra traction so you can turn with more confidence?
Decide what your riding priorities are and then try and find a set of tires that will best accommodate those wishes. Wider tires are always going to be the best for absorbing some of the impacts and helping you sail across the rougher terrains.
Want to go cross-country riding? You'll have to find tires that work best for climbing, rather than prioritizing traction; therefore, you want a smaller, lighter tire that rolls faster and has smaller, more spaced-out lugs.
It's worth thinking about a mix and match if you want multiple characteristics for your tires: if you get more rolling resistance from the back tire, and added knobbliness to resist friction in front, that could actually work out as a perfect pairing.
What kind of tread design do you want? The tires that have short, fat knobs closed together will work best when you're riding on hard trail paths, rolling quicker and giving you a great speed boost, but compromise your ability to brake as fast.
Conversely, those tires that have knobs that are widely spaced out, taller and broader offer a better grip of the surface, as well as help you to slow down quicker. Great for looser surfaces and fantastic to help beginners ease into riding in nature!
You may also wish to consider Threads Per Inch or TPI for your tires: these dictate how thick the casing of your tire is; the higher this number, the less rolling resistance your tire will offer, but the more likely they are to succumb to punctures.
Anything less than 60 TPI is considered to be a low thread count, and also typically feature a more rubberized thread with a coarse finish, which works best when you're riding more aggressively or for longer distances at a time.
Want some brand recommendations? For reputable, well-made tires, check out the following: Michelin, Hutchinson, Continental, Schwalbe, Maxxis, Bontrager, WTB, and Specialized.
At the end of the day, it's also about preference. With time, trial, and error, you'll be able to find exactly what kind of tires work best for you – research is key as always, so try Youtube videos if you're stuck!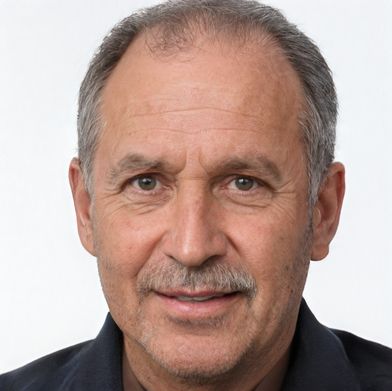 Steve Beck is a passionate cyclist and experienced writer covering the cycling industry for over a decade. He has a wealth of knowledge and expertise in all bike-related things, from the latest products and technologies to the best routes and trails. His articles are well-researched, informative, and engaging, and he has a talent for explaining complex cycling concepts in a way that is easy to understand. Steve can be found on the road when he's not writing about bikes, putting his knowledge and skills to the test.