4 Great Bike Repair Stands To Use At Home in 2023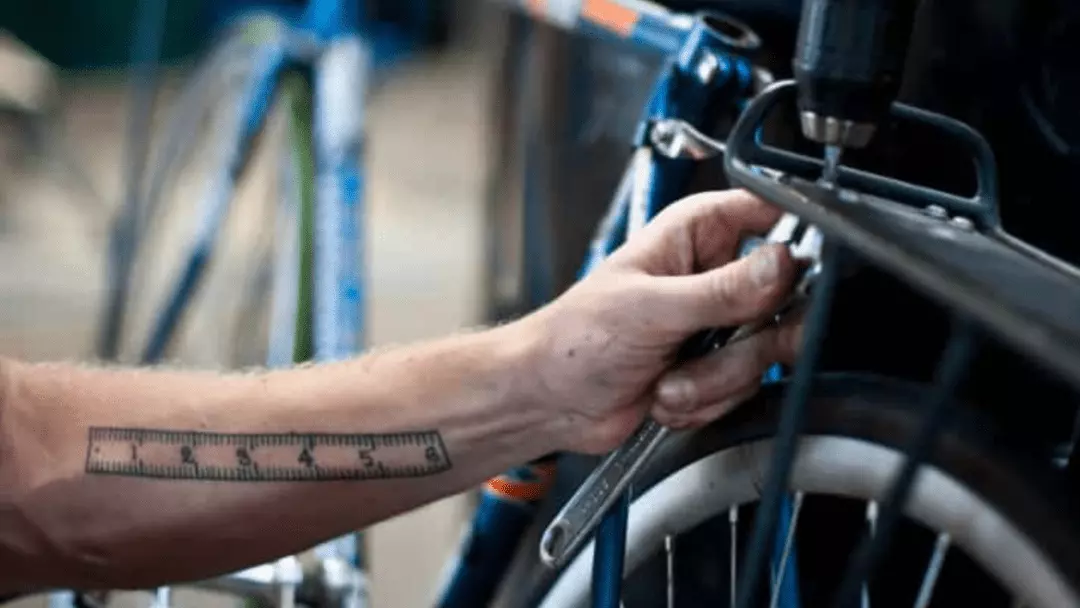 When you're doing any sort of maintenance on your bicycle, gravity is the enemy.
It's really difficult to pull parts, troubleshoot an issue, or even perform a basic tune-up without elevating the bike. You want to get the right equipment to make the repair easy. That's why we present here 4 great bike repair stands!
Our Selection Of Great Bike Repair Stands For Home
You've probably noticed that most bike shops have these big stands that clamp around the Seatpost. They make life so much easier!
You might be surprised to know that it's pretty easy to find a good, affordable bicycle repair stand that's close to pro-quality. Not all stands are made equal, but there are some cheap gems if you do your research.
I've used a bunch of stands in my life as both a cyclist and a bike mechanic. Some were great, and some frankly sucked.
This article is written to help any cyclist searching for well-priced cycle work stands for repairs and tune-ups. Ready? Let's roll!
---
Should I Build a DIY Bike Repair Stand? Is It Cheaper?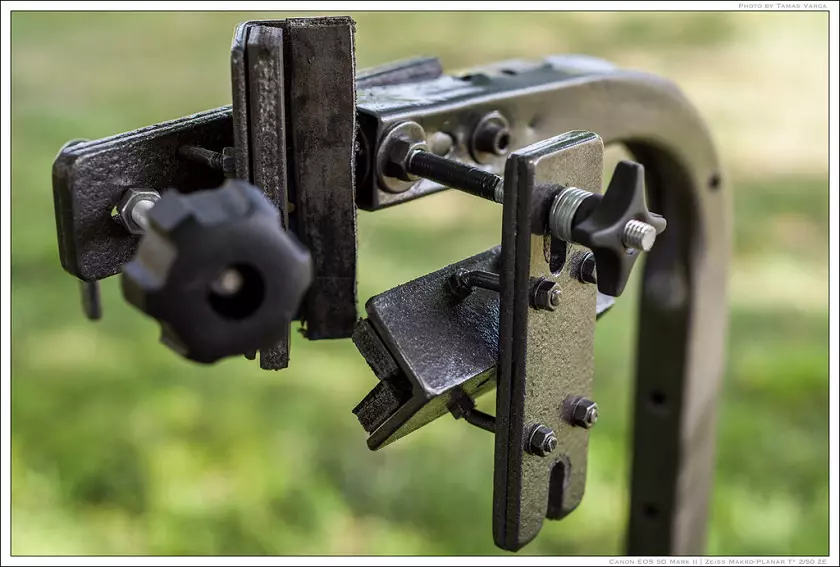 I get asked this question a lot! I think it's because people tend to check out a bike stand, see the price tag, and think, "Hey I could make one for a lot less!"
I hate to burst your bubble, but every DIY bicycle work stand project I've seen has ended up costing almost as much as a store-bought item.
They're often less versatile too. Some even cause frame damage if you don't build it correctly. Yikes!
That's not to dissuade you from being creative. If you've got a plan, go for it! Just be 100% sure that it won't cause damage to your bike – especially if you have a great road bike which isn't cheap. If it's your first time you definitely want to be careful.
One suggestion: if you go the DIY route, save yourself some hassle and at least buy a pre-built bike repair stand clamp. It's a way easier route.
---
1) [Best Choice] Park Tools PCS-10: Among the best, low-budget bike repair stands available
Park Tool PCS-10.2 Home Mechanic Bicycle Repair Stand

Pros:
Great brand
Folds for convenient storage
Easy height adjustment
very stable
reasonable price.
Cons:
Not quite as durable as the pro-quality bike stands from Park Tools, but more than adequate for home use.
Step into any bike shop and there's a good chance you'll see an iconic blue and black repair stand in the repair area. Professionals swear by Park Tools stands.
Their pro-quality line is expensive. However, Park Tools has recognized the demand for a more affordable bike stand for home mechanics, and the PCS-10 is the result.
It's got a lot of admirable features. It folds up to a very small size, making it easy to stow in a closet. (My wife appreciates that.)
Despite that portability, it's a very stable stand, with twin legs that provide a steady three points of contact. Even with a fairly heavy bike, it inspires confidence.
The cam-style clamp can fit almost any frame tubing, and the head rotates completely around to attach to the seat post or seat tube. The clamp itself is pressure adjustable setting to mitigate frame damage.
It features several quick-release clamps, providing good height adjustment.
Available for well under $200, the powerful PCS-10 is a well-built bargain. It's an almost pro-quality bicycle maintenance stand that I'd consider before anything else.
---
2)
CyclingDeal Full Aluminum Bike Repair Stand
CyclingDeal Full Aluminum Bike Repair Stand

Pros:
Highly stable on all surfaces
Almost indestructible
Great price tag
Reputable brand.
Cons:
Fixed height clamp
The spinner knob isn't convenient to tighten
If there's one thing to know about the CyclingDeal Full Aluminum Bike Repair Stand, it's this: it can take a beating.
It's a dirt simple and highly affordable bike maintenance repair stand that will last through years of use and abuse.
The frame is made from sturdy alloy. Not light, but strong! It's rated for bikes up to at least 22 kg. If you've got a bruiser on a mountain bike, this might be the best stand for you.
Thanks to its triangular design it can be very conveniently stored. After folding, the stand only takes up 90 cm of space, making it pretty easy to stash in the corner of a closet.
It has some play to it when set up, but don't worry, it's highly stable. One thing I love about this stand is its ability to work on uneven surfaces. I've used it on concrete floors and dirt roads, and it always seems rock solid.
The clamp can be rotated 360 degrees, so it's great for clamping onto any part of the frame.
My only beef: the clamp is at a fixed height, and it has a spinner knob to tighten, which is a bit time-consuming. Really, though, these are very minor concerns.
The price tag is excellent too, sitting at around $100 at the time of writing.
It's one of my favourite bicycle repair stands and it has great reviews all around. Definitely check this puppy out!
---
3) Bikehand: One of the best portable bike repair stands around
Bike hand Portable Workstand for Road & Mountain Bikes

Pros: Magnetized tray is awesome, folds up to a tiny size, durable.
Cons: Flat legs might lack stability on some surfaces.
I'm a sucker for unique, helpful features. Bikehand's folding bicycle maintenance stand has a huge one.
A magnetized built-in tool rack and tray hold all your tools, bolts, bits, and pieces, all within reaching distance.
Beyond that neat selling feature, this stand is impressive. It's built to withstand the rigors of regular use. All of the stress points are reinforced.
It's made from aluminum alloy, making it a bit lighter. It sits on a two-piece leg system and it's remarkably stable for a folder.
This repair stand is simply tiny when folded up. The head tilts down and the legs slide up. It'll easily fit in the trunk of a car, or a closet.
A quick release clamp on the neck allows you to adjust the height to perfection. The clamp head rotates fully around too, so you can use it with virtually any bike.
Even though it's the least expensive one on this list, the Bikehand is one of the top bike repairs stands, with rave reviews from mechanics and home hobbyists alike. Budget-sensitive mechanics should lean this way.
---
4) Topeak PrepStand: Superb, stable, pro-quality bicycle maintenance stand
Topeak Prepstand Pro with Scale

Pros: Extreme stability, super durability, portable and foldable, included carry case.
Cons: Expensive, but I know a few pro shops that use this exact repair stand. It's a beast.
A true beast, the Topeak PrepStand is durable, sturdy, and stable, capable of securing virtually any bike you throw at it.
The frame is aluminum, while the head itself is steel. Unlike many of the other 'leaning tripod' styles, this one features three legs which extend out in each direction.
The result is one of the most stable stands for the money. It is rated for up to 55 pounds of bike. However, it's only 13 pounds itself, making it a great option for 'on-the-go' repairs. (It will fold up to a pretty small size. You could store it in a car trunk without any issues.)
Another great feature of the PrepStand is the height adjustment. Quick-release clamps let you change the height on the fly, and the long head rotates 360 degrees.
An interesting feature: the head has a digital scale; very hand if you're trying to shave a few grams.
It also comes with a carry bag, which is great for storing it away or transporting it from place to place.
The PrepStand is a very portable, highly durable cycle maintenance work repair stand that'll survive a bomb blast. It's the least affordable, but otherwise what more could you ask for?
---
Got a workbench? Here's a money-saving alternative
ROCKBROS Bike Repair Stand Wall Workbench Mount Rack

If you have a workbench in your shop and you don't mind sacrificing portability, a fantastic way to save money is to install a bench-mounted bicycle repair clamp.
They cost a lot less than a full repair stand, and if installed properly they're every bit as effective.
Just be aware that sometimes the ability to move around is pretty valuable, especially if you don't have a ton of space in your workshop, to begin with. Put some thought into where you decide to install.
If you have a workbench already and it makes sense for you, I'd definitely forego buying a full repair stand and just get a good, sturdy clamp instead.
Another alternative is the wall-mount bicycle repair stand. It's a similar idea (and price tag), with the clamp extending out from the wall itself. It all just depends on your space and what you have to work with!
---
But I found a stand for like $50…
This is another thing I hear a lot.
There are a bunch of cheaper stands hitting the market. A few years ago you wouldn't find anything in that price range, but now it's flooded.
Here's where I'm at: I've seen a couple of these ultra-cheap stands up close, and I have major concerns.
The problem is stress points. If your major stress points are made from cheap plastic rather than solid metal or sturdy resin, you're going to have problems.
Something will break sooner or later, and that repair stand will be worthless. Or worse, it'll fail while you're working on your bike.
You might luck out and find something that holds together. However, I'd personally rather invest a bit more cash and have a bulletproof bicycle maintenance stand from a trusted brand that'll last me for many years. Each of the ones reviewed above falls into that category. Again, it's just my two cents!
Thanks for reading and good luck!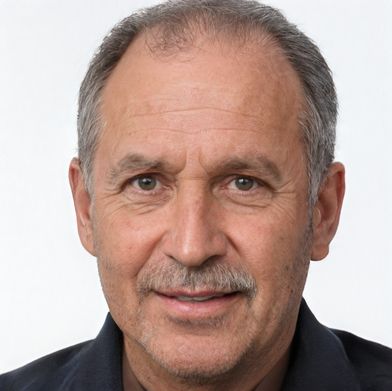 Steve Beck is a passionate cyclist and experienced writer covering the cycling industry for over a decade. He has a wealth of knowledge and expertise in all bike-related things, from the latest products and technologies to the best routes and trails. His articles are well-researched, informative, and engaging, and he has a talent for explaining complex cycling concepts in a way that is easy to understand. Steve can be found on the road when he's not writing about bikes, putting his knowledge and skills to the test.