Top 3 Clipless Cycling Pedals for Beginners in 2023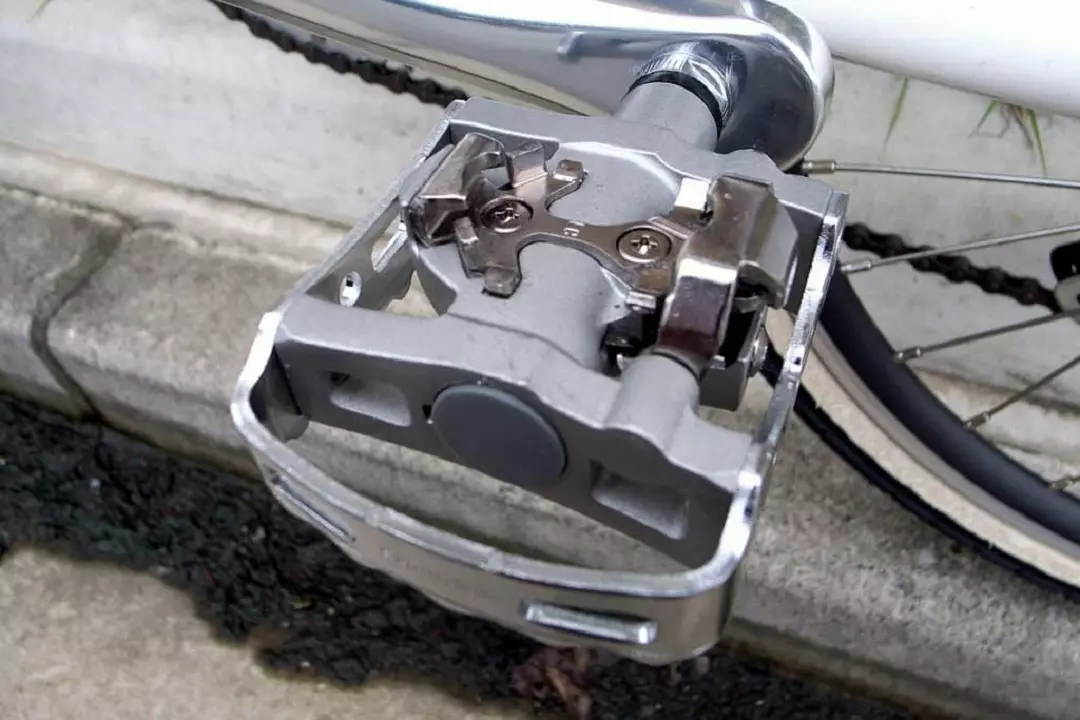 (Hunting for a deal? Several retailers are running sales even before Black Friday. Check out our constantly updated resource on the best cycling deals
)
What are some good, clipless bicycle pedals for newbies?
At A Glance: Top 3 Picks For Clipless Cycling Pedals
Getting the right clipless pedal is crucial for beginners. Your pedals are an important interface between rider and bike, a crucial contact point for delivering power to the cranks.
Finding the right pair should be a top priority for any road cyclist, regardless of experience or riding ability.
IMAGE
PRODUCT

Best Overall!

Material:

Aluminum

Design:

Dual Side No Cleat / Shimano SPD cleat

Weight:

1.17 pounds

VIEW LATEST PRICE→

Material:

435 Chromoly steel

Design:

4-sided access

Weight:

0.9 pounds

VIEW LATEST PRICE→

Material:

Aluminum and chrome

Design:

SPD-SL cleat type

Weight:

0.7 pounds

VIEW LATEST PRICE→
Also called 'clip-in' or 'step-in' cycling pedals, they affix your shoes firmly to the pedals, letting you focus on your speed, cadence, and terrain rather than your grip on the cranks. They're intimidating to try out, but with the right set, you'll be hooked.
A good set of beginner clipless cycling pedals should be easy to clip in and out of, yet capable enough to provide an enjoyable ride and last a long time.
This article will do two things: first, it will suggest some great clip-in cycling shoes with easy features and good durability. Secondly, I'll make a shoe suggestion to match the pedal. We'll focus on inexpensive, affordable components only.
Ready to check out a few of the best and easiest clipless pedals for beginners? Keep on scrolling down.
(If you're interested in learning more about the basics of clipless cycling, how to use them, and how they work, we've written an article on that too!)
Best Clipless Cycling Pedals
---
Shimano Clipless Pedals SPD Pedal E-PDM324
If you're extremely worried about your ability to clip in and out of your pedals, and your commute to work means a large amount of stop-start cycling in traffic, you might want to consider Shimano's very versatile M324 pedals. They have a unique double benefit.
Dual Benefit
The M324 features both a flat side for when you feel uncomfortable riding whilst clipped in and on the reverse a Shimano SPD cleat mechanism to use when you feel comfortable with it. This dual option gives a rider the best of both worlds.
The Shimano M324 is a great clipless pedal system for beginners and will allow the rider to upgrade to a double-sided SPD pedal in the future without the need to change shoes or pedal cleats.
Best shoes for the Shimano M324:
The M324's SPD cleats use Shimano's 2-bolt mounting system; it's always good to check for compatibility before purchasing a pair of cycling-specific shoes.
The M324 makes a great team with Shimano's mountain cycling shoe. The shoe looks like a sturdy hiking or sports shoe and blends in with a recreational cyclist's everyday wardrobe. Not only does it look great, but it performs well too, and the recessed clips allow you to walk around when not on the bike. It's one of my favorites.
———
Recap: Usable with or without clipless shoes, simple and affordable, wide platform, very popular.
---
Crankbrothers Candy Clip-In MTB Bike Pedal – Gravel XC Trail Bicycle Pedal
Those anxieties over whether you'll be able to get your foot clipped into the pedals whilst mountain biking can be alleviated by picking up a pair of Crank Brothers' impressive Candy 1 pedals.
Crank Brothers Candy pedals are pretty unique in that they offer 4-sided access so you should have no need to worry over whether your traditional double-sided pedal is positioned to allow you to clip in.
By offering four-sided entry to engage with the pedals it should make clipping in a whole lot easier. The Candy series of pedals also feature a composite protective outer casing to help protect the machine against damage.
The Candy 1 is also available in a selection of colors to easily match with your bike.
Best Shoes for the Crank Brothers Candy:
Furthermore, its cleats are compatible with 2-bolt mountain bike shoes such as Mavic's Pulse. The Pulse makes an excellent mountain biking shoe for beginners and intermediate riders. It offers comfort and performance on a relatively tight budget.
The Mavic Pulse features a grippy, aggressive sole for those tricky sections where you have to swallow your pride, get off and push. It sports highly breathable synthetic and mesh uppers and three Velcro closure straps to allow adjustment on the go.
The Pulse is a great beginner mountain cycling shoe and its primarily black color scheme will still look new even after all the muddy abuse you inflict on them.
———
Recap: Four-sided pedals make clipping in a snap, colorful style, durable, and mountain ready
---
Shimano SPD-SL PD R-540 Clipless Bike Pedals (Black)
For beginners looking for a reliable and relatively inexpensive clip-in road bike pedal, the Shimano R540 pedal could be the right choice. Its adjustable tension makes for an easy-to-use, novice-friendly road cycling pedal. And fortunately, this pedal can just as easily be used by a far more experienced rider without deterioration in performance.
The R540 offers a large, reassuring platform for a rider to engage with and includes a reliable pedal with high-quality bearings that will offer the user long-term performance. This product has the performance of a high-end pedal with the only trade-off being slightly more weight in comparison.
It's also a widely-used and very popular pedal, meaning that it won't likely go obsolete on you.
Best shoes for the Roydead:
The R540 pedal will work fantastically when teamed with Roydear feature-packed shoes, which offer exceptional performance thanks to a stiff, efficient sole designed to transfer as much energy as possible into forward motion for the rider.
The shoe is designed with comfort in mind with an anatomical closure system that reduces pressure and heat spots. It's a nice, inexpensive choice, and combined these two items are a good clipless pedal system for newbies and entry-level riders.
---
Buyers Guide
Now that we've looked through the best clipless cycling pedals that the market has to offer, you might be wondering how you should go about choosing the right set for you. As with anything, knowledge is power.
So, we've created a quick list of researched topics for you to learn about before jumping into your next purchase. Bear the below factors in mind when choosing your clipless cycling pedals.
Bolt System
There are two main bolt systems found on clipless pedals – three-bolt or two-bolt cleat systems.
Firstly, three-bolt systems are more often used for road cycling. These pedals have one large cleat that can attach to your shoe with three bolts.
Three-bolt clipless pedals are ideal for road cycling because they offer a larger and more stable base. This enables the cyclist to reach higher power transfers and therefore speed and performance.
The issue with a three-bolt system is that they can be difficult to walk in and can be uncomfortable off the bike.
On the other hand, two-bolt clipless pedals are better used for mountain biking, as well as commuting. These pedals use a smaller cleat which only needs to attach to the shoe with two bolts.
The pedal will have a clip-in system on both sides so that you can connect your shoe easier, whereas three-bolt systems only have the clip-in mechanism on one side.
The cleats for the two-bolt system are smaller and can even be hidden by the tread of some shoes, making them more comfortable and easier to walk around in.
Compatibility
Speaking of shoes, your clipless pedals need to be compatible with your cycling shoes. This form of attire can be rather expensive, so you need to find some pedals that fit with your current shoes rather than purchasing a brand-new set.
Some cycling shoes are compatible with both three and two-bolt systems, but it's more common to find that they're only compatible with one type of system.
It's best to be certain that your clipless pedals are going to be compatible with your current shoes so that you're not spending too much money on gear that won't work together.
Size
The larger the platform of the pedals, the more secure the cleat will be. Your foot will also feel more comfortable and connected to the pedal, giving you a more comfortable and enjoyable ride.
Keeping your feet comfortable throughout the entire duration of your ride will also keep your power transfers as impressive at the end as they were at the beginning.
The Cleats
The cleat is a small disc that is fitted to the sole of your shoe, allowing it to clip into your pedal. The majority of clipless pedals on the market will come with cleats already compatible with the pedals, but you might want to choose your own.
Clipless pedal cleats are specifically designed by each manufacturer, and therefore you cannot use a set of Shimano pedals with Crank Brother cleats. This is still true for three-bolt systems, although two-bolt alternatives are sometimes available for cross-compatibility.
However, you should check which pedals are compatible with your cleats before purchasing them, as it is more common for the cleats to only be available to use with the manufacturer's other products.
Float
Much like the three clipless pedals we've looked at above, the included cleats come with a specific amount of float. Float can be defined as the amount of lateral rotation your foot is allowed once clipped into the pedal.
This allows your feet to move slightly while still attached to the pedal. Without a small amount of float, you could be prone to knee and ankle injuries.
A higher degree of float is considered safer than a smaller degree as your foot can retain a natural position. There is also more room for error with the cleat alignment on your shoes.
Some cyclists prefer the feel of zero floats and will ride without any float despite the threat of injury. Beginners are advised to opt for more float to get used to riding with clipless pedals. However, the amount of float you opt for ultimately depends on your personal preference.
Durability
Some manufacturers use smaller bushes and bearings to be able to slim their pedals down. These can be replaced by you, but do you want to be doing this soon after you just invested in your new pedals? Look for reliable and durable pedal brands to avoid this.
---
Frequently Asked Questions
1. Why are clipless pedals called clipless?
A confusing concept, clipless pedals are pedal and cleat combinations that can be clipped into one another so that your foot is secured to the pedal. The motion of this is similar to clipping a ski boot into a ski.
While these pedals do utilize clipping a cleat into the pedal, there are no clips on the pedal. This is why it is called clipless. Clipped pedals require you to use your hands to unclip your feet from the pedals while clipless pedals can be released by a quick flick of the ankle.
2. Are clipless pedals dangerous?
Some cyclists have reservations about clipless pedals due to the fact that your foot is stuck to the pedal at all times. The worry is that in a crash you might be fixated on the bike rather than being able to dismount and get to safety.
Another common worry is that you won't be able to detach your shoe from the pedal as you come to a stop, and you will fall over.
However, these two issues are easily avoidable. A high-quality set of clipless pedals will keep your foot secured until you choose to remove it. A quick movement of your ankle will remove the hold from the bolt system so that you can stabilize yourself before your bike stops.
Clipless pedals are also not strong enough to hold your shoe in the event of a crash. If you did find yourself in a dangerous situation, the cleats should become unclipped from the pedals by themselves to prevent injury.
3. Should I try clipless pedals?
Clipless pedals are excellent for cyclists who are regularly traveling over 10 miles at a time, or mountain bikers who enjoy riding for hours at a time until they're fatigued. Clipless pedals can help you to ride for longer without giving in to the temptation to stop.
This type of pedal can take a while to get used to and requires you to build up a new skill on top of your original cycling skill, so they're not designed for unconfident riders. If you're a beginner who wants to try clipless, opt for a set with more float.
4. Are clipless Cycling pedals bad for your knees?
Incorrect placement of the cleats on your shoes could lead to knee pain and joint sensitivity. This is not just subjected to your knee, either. Incorrect cleat placement could adversely affect your ankles and hips as well.
Due to the repetitive nature of pedaling, even the smallest of adjustments on your clipless pedal cleats can make a big difference in your joints.
However, it is not only the clipless pedals that might be leaving you with these issues. Your saddle being at the wrong height can also lead to these issues. If you feel like you're in pain when cycling other than normal fatigue, you should stop and determine the issue as soon as possible to avoid further damage.
———
Recap: Wide platform, popular system, exceptional longevity, great bearings
---
Have any suggestions that I missed? What do you ride on? What did you learn on? Feel free to leave a comment in the section below.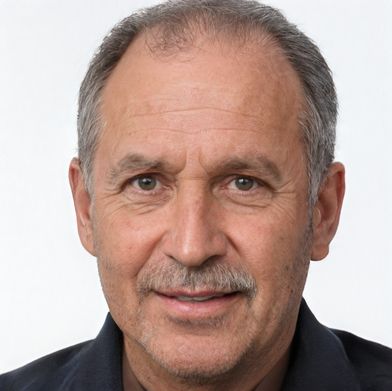 Steve Beck is a passionate cyclist and experienced writer covering the cycling industry for over a decade. He has a wealth of knowledge and expertise in all bike-related things, from the latest products and technologies to the best routes and trails. His articles are well-researched, informative, and engaging, and he has a talent for explaining complex cycling concepts in a way that is easy to understand. Steve can be found on the road when he's not writing about bikes, putting his knowledge and skills to the test.