Schwalbe One Road Racing Tire Review: Best for Training or Racing?
How does the Schwalbe One Road racing tire review against the impressive Ultremo ZX? Learn more about their speed, longevity, and performance.
Is the Schwalbe One Better Than the Almighty Ultremo ZX?
As a road racer, I'm always on the lookout for something that's going to give me a performance edge at a relatively low cost.
Spending a few extra dollars on tires can make a significant difference in your overall riding output.
Having just started racing on new Schwalbe One road bike tires it's a great time to review their performance so far having previously loved their Ultremo ZX racing tires.
Schwalbe One Road Racing Tire Review:
I'll be taking a look at a few of the One's attributes, with an eye on race and training use. We'll pay particular attention to grip, speed, longevity /resistance, and weight.
Let's get started!
Grip and Speed
I've spent the last few months riding on Vredestein's excellent Fortezza Senso All Weather which offers fantastic grip. That said, I noticed a phenomenal difference when swapping to the more race-orientated Schwalbe One.
The level of grip is on another planet; I feel almost at one with the road surface when pushing into tight corners while racing.
I feel like these tires add that extra bit of speed during a time trial and cut down those vital seconds when I'm competing against myself and the clock. They feel extremely race-orientated.
According to Schwalbe's performance testing, the One shows a low rolling resistance of just 22 watts compared to 24.5 watts for their already fast Ultremo ZX road bike tire (which has excellent reviews and has been a favorite amongst road racers for the last few years.)
A couple of watts might not seem a lot but they translate to vital seconds in a time trial, and that in turn can mean the difference between relatively fresh or tired legs at the end of a road race.
Tire Longevity and Puncture Resistance
The Schwalbe One road tire features a new triple compound called OneStar, which is comprised of cutting-edge composites based on advancements in specialist polymer technology. Schwalbe claims that despite their usual excellent road grip in dry and wet conditions, this compound will also provide better resistance to abrasion and cuts.
Having used the tires for around 300 miles the jury is still out on that but so far they're pretty awesome and it seems like they will last a long time since don't show any wear.
The tires feature Schwalbe's V-Guard puncture-resistant strip beneath the tread which claims to offer a significantly better level of puncture protection over their old RaceGuard protection featured in the Ultremo ZX. Having had no puncture issues on the Ultremo ZX previously I'll have no qualms about using these tires for training as well as racing throughout the summer.
Tire Weight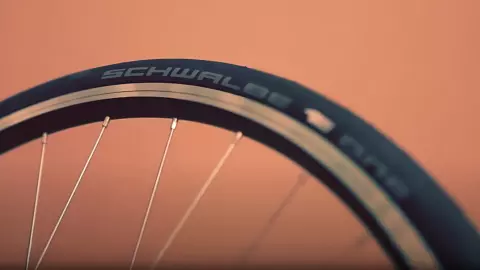 Schwalbe tires are generally pretty light and the One is no exception. The claimed weight is 205 grams in the standard 700x 23c size. When checking this out my kitchen scales stated 219g and 217g which is still relatively light, although not quite as light as stated.
The Verdict
The Schwalbe One Road bike tire reviews well across all aspects, and they are among the best road racing bike tires and beyond. In fact, they are my new current favorite racing tire for grip and speed. However, if you want to be able to go on gravel then we recommend these.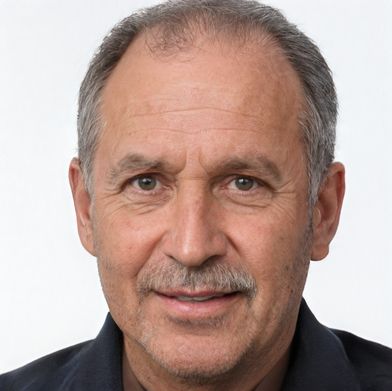 Steve Beck is a passionate cyclist and experienced writer covering the cycling industry for over a decade. He has a wealth of knowledge and expertise in all bike-related things, from the latest products and technologies to the best routes and trails. His articles are well-researched, informative, and engaging, and he has a talent for explaining complex cycling concepts in a way that is easy to understand. Steve can be found on the road when he's not writing about bikes, putting his knowledge and skills to the test.