8 great Entry-level Road Bikes Under $1500 Reviewed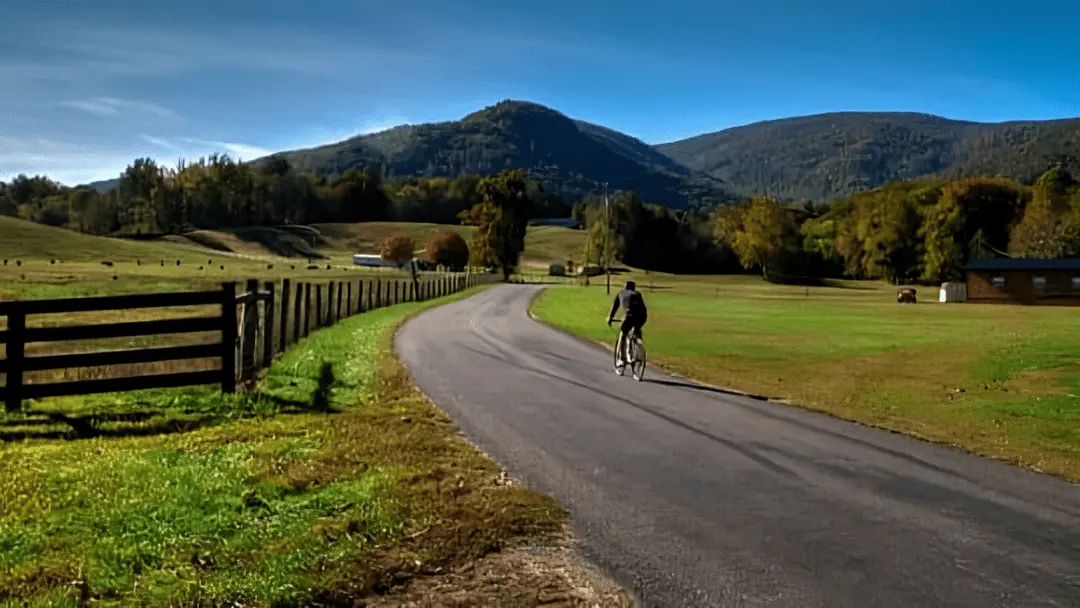 Eight best overall road bikes below the $1500 price point
At A Glance: Top 3 Picks For Road Bikes Under $1500
It wasn't that long ago that spending less than $1500 on a road bike was the domain of commuters looking to find a cheap ride to work. The market has changed dramatically since then, and the $1500 range is now becoming a very competitive price point.
There's a lot of value to be found and fewer compromises than ever before. This piece is written to help you find a great entry-level road bike for under 1500 dollars. We'll be reviewing each one, mentioning the style of riding it's suited for, and any other concerns worth noting.
IMAGE
PRODUCT

Our Top Pick!

Frame & Fork:

Alloy fork

Drivetrain:

8×2 speeds

Components:

Budget friendly road bikes

VIEW LATEST PRICE→

Frame & Fork:

Lightweight, sturdy frame, carbon fiber fork

Drivetrain:

The gear shifters are integrated into the brake handles, which reduces the distance your hands need to move

Components:

Great for longer tours and treks

VIEW LATEST PRICE→

Frame & Fork:

Lightweight aluminum frame

Drivetrain:

Complete Shimano group set, triple crankset drive chain

Components:

Compatible with a range of accessories

VIEW LATEST PRICE→
8 Great Entry-Level Road Bikes Under 1000
This article is part of a series on entry-level road bikes. Stay tuned for the next piece, which will explore the $1500 price range!
---
What to look for in a $1500 road bike
Fancy Frame or Components?
At this price point, there are a number of approaches manufacturers seem to be selling us. There's the 'great frame' approach, (meant to wow customers with a bike that looks far more expensive than it actually is but warrants upgrades on componentry over time.) Look for an aluminum frame instead of steel as it'll be almost as strong but just a fraction of the weight.
Some manufacturers concentrate on an overall package that represents great value to the consumer. Others simply find a cheap frameset and build to a high specification around that.
If you want something visually impressive to wow your friends and work colleagues, consider the great frame option. However, if you're after a bike for the long term, a more rounded package will offer the best longevity.
Carbon Fibre?
While carbon is often seen at the high end of the market it hasn't quite filtered its way down to this price point.
(Carbon forks are the only exception; you can find them almost as a standard on road bikes around the $1500 price point.)
What About Disc Brakes?
A recent development for road bikes has been the inclusion of disc brakes. These offer enhanced braking over traditional calipers while adding a tiny amount of additional weight. Their performance is much better in wet conditions, although they can be an expensive addition to a road bike. Their prominence is increasing, but they're still mostly seen on cyclocross bikes (which offer a rider more riding options for dirt roads and the occasional excursion across grass or mud.) Cyclocross tires offer some speed on the roads although it's an easy job to change them over to road tires should you wish for more speed.
At present many national federations do not allow disc brake equipped bikes for road racing. If you're looking at buying with the hope of maybe entering a few race events, it's best to steer clear of them for now.
Above all, the most important thing in any bike, whether it's $99 or $1499, is to get the proper fit for your riding needs. We're going to take a look at 8 good quality road bicycles that cost around $1500 or less. I hope one or two of them appeals to you!
We've organized the article into two sections, road, and gravel, depending on your riding style. Gravel road bikes (or cyclocross) have wider tires with beefier treads.
Comfortability
Make sure the bike is well-proportioned for your body. For example, handlebars should be a comfortable distance away from the seat so that your posture is still good. You want to be able to be in a crunched and relaxed position in a seat while making sure the handlebar grip is comfortable.
Top Road Bike Reviews
Take a look at our reviews of the top choices on the market. See what's elite and what can't be beat with our recommendations.
---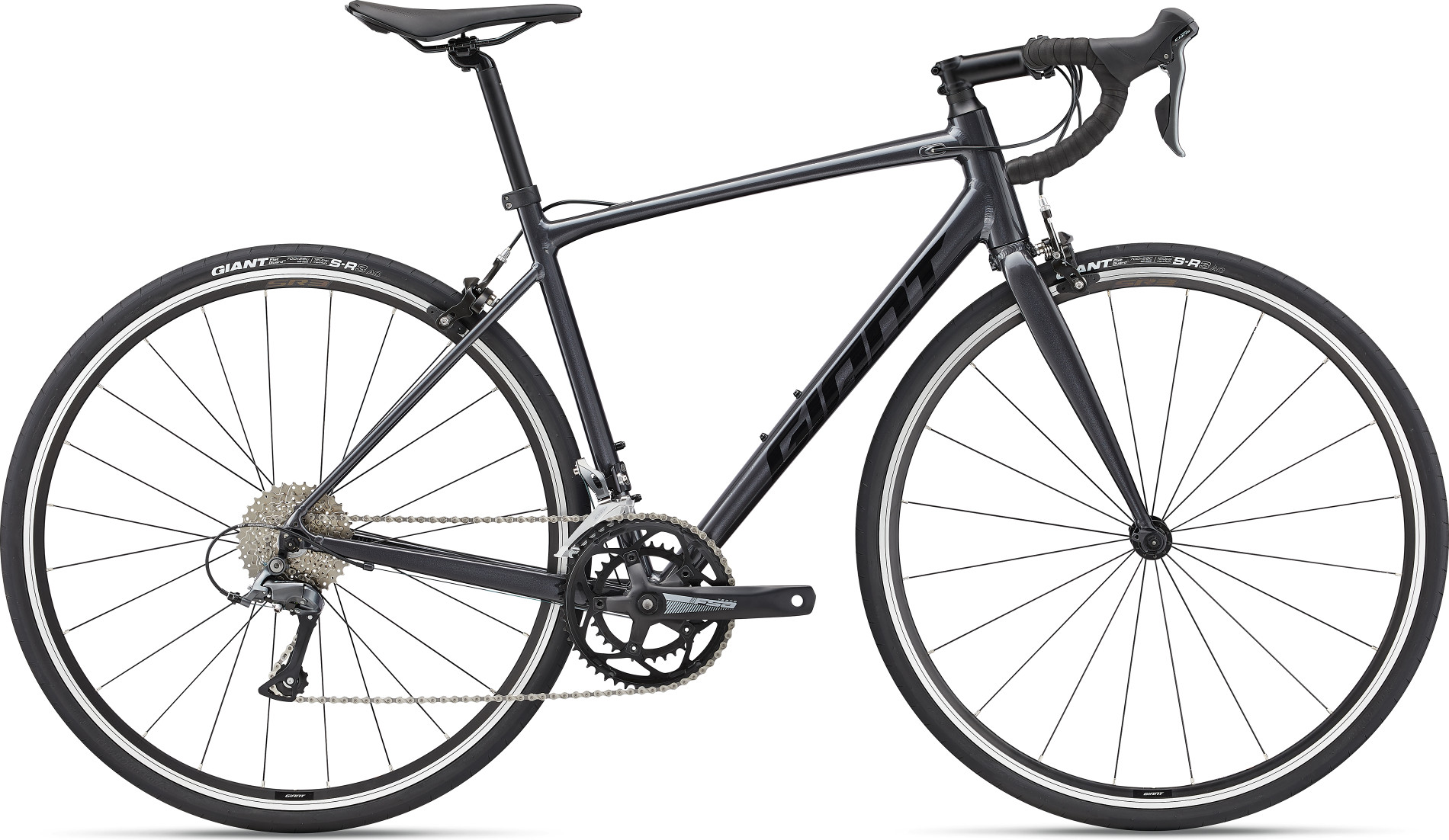 Giant Contend 3 with ALUXX Frame
If your budget is minuscule but you're hoping to land good value for your buck, the Giant Contend is worth checking out. Great for roads of all sorts, you can do amateur racing and everyday commuting with this choice. It's easily one of the best road bikes at this price range no matter how you slice it.
The Contend 3 features a well-rounded build focused around a lightweight, ALUXX-grade aluminium frame (Giant's proprietary 6061 alloys of choice) and an alloy fork. A balanced riding position and reasonable overall weight offer great value. It will happily allow you to start road racing or get you over the high passes of a sportive endurance bike, all without destroying your bank balance.
Giant's Contend range features a selection of budget-friendly road bikes. The base model 3 features Shimano's entry-level Claris group for smooth shifting at recession busting prices. The 2 is very similarly outfitted but features a carbon composite fork, while the 1 has a stronger Shimano Sora groupset.
Tires are also proprietary to Giant, with the company selecting to equip a pair of SR-4 shoes; with excellent, treadless tires. You may want to upgrade to something more durable with the money you've saved.
With comfortable yet fast road handling and a great overall package, the Giant Contend 3 offers a rider great value. At under $700, it's a fantastic all-round road bike for under $1500. While there may be bikes out there at the price point which will score highly on individual aspects, the Content is a well-thought-out bike that's a pleasure to ride.
Pros:
Low price, has great tires, a stiff frame, very well-rounded. Well suited to entry-level cyclists.
Cons:
Claris groupset is lower-end, and only features 8×2 speeds
---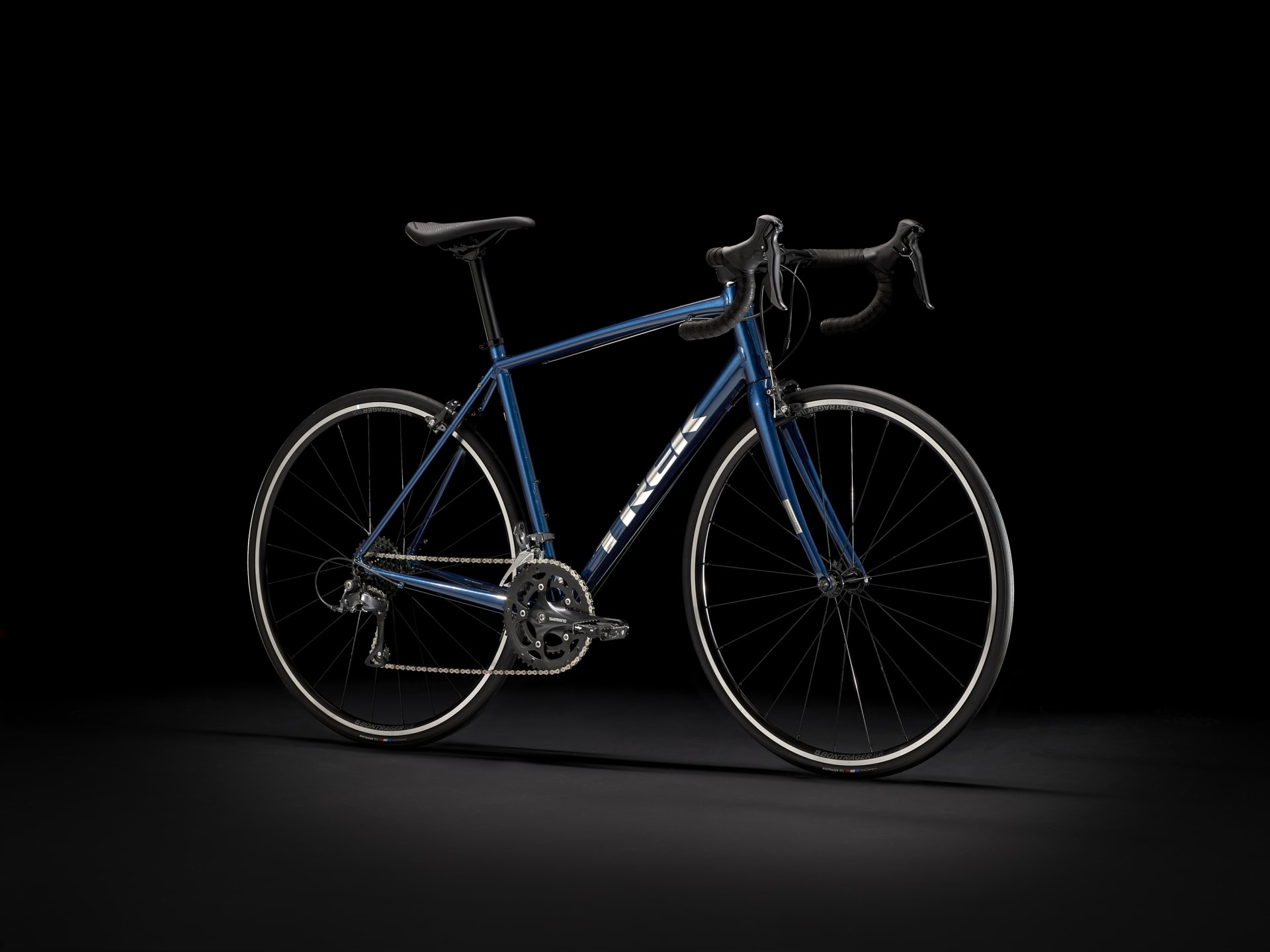 Domaine Al 2
The Domaine Al 2 is an awesome bike with a raft of features that will make your ride a pleasure. It is at the top end of our budget range, but still under $1500.
The body is made from lightweight aluminum. This helps to reduce the overall weight of the bike, which can help you enhance your speed.
One of the best things about this frame is that it has mounts for lots of different accessories. This isn't something you typically see in a bike at this price tag.
You can attach fenders to both wheels and a carbon fork on the front wheel. There are also mounts for paneer and other bags. This makes the bike great for longer tours and treks.
The carbon fork fitted to the front wheel is great at reducing the impact from dips and drops in the road. This is an excellent feature because it helps reduce arm fatigue, which creates a much more comfortable ride.
Like many other bikes in this price range, the Domaine Al 2 features a Shimano drivetrain. On this particular model, you get 16 different gears. This is a good mid-range setup that is ideal for beginners.
The gear shifters are integrated into the brake handles, which reduces the distance your hands need to move. This gives you better all-round control all the time.
The wheels fitted to this model are Trek's own Bontrager wheels. They are puncture resistant and sturdy but may need to be swapped out as you progress.
Pros:
Lightweight, sturdy frame, carbon fiber fork, integrated shifters.
Cons:
Mid-range 16 gear drivetrain, unremarkable wheels.
---
Tommaso Forcella
The first thing you notice about this bike is just how awesome it looks. It has a really clean look with a white and black color palette. Of course, the downside to white bikes is that they do tend to show up the mud and muck.
The frame is made from lightweight aluminum, and it is drilled to accept lots of different accessories. This makes the bike an excellent commuter or trekking bike.
Like many bikes in this price range, the Forcella uses a full Shimano groupset. This means that everything from the crank to the shifters is made by Shimano. When all your gear is designed to fit together, it works in perfect unison.
Talking about gear, this bike has a triple crankset drive chain, which means that you get a whopping 24 gears. This is awesome to see because it means that it can and will support your continued development as a cyclist.
The shifters are built into the brake handles for ease of access. They are deliciously smooth to operate, which helps you get a smoother overall ride.
On the wheel front, the bike comes supplied with Tommaso Corsa TC30 Aero rims and bladed spokes. They're 25" wide, making them unsuitable for anything that isn't a solid, smooth road surface.
There are some reports of spokes bending or blowing for no good reason. This could be a batch problem or an assembly issue.
Pros:
Lightweight aluminum frame, compatible with a range of accessories, complete Shimano group set, triple crankset drive chain.
Cons:
Issues with wheel spokes breaking.
---
Eurobike Bikes EURXC550
The first thing you're going to like about this bike is the price. At under $500, it is a great choice for people who want to dip their toes in the road-riding waters.
Despite the low price tag, there are quite a few premium features on this bike. First and foremost, you have the visual design. This is a sleek, professional looking bike. You won't stick out like a sore thumb at race meets with this bike. It also looks great on your morning commute.
The frame is made of high carbon steel, which is heavier than aluminum. On the upside, carbon steel is cheaper and contributes to the lower price tag. It's what you'd expect for a bike at this price range.
A controversial addition to this bike is the disc brakes. These offer greater stopping power, more controlled stopping, and fewer issues in wet conditions. However, they are much heavier than rim brakes.
Some riders swear by rim brakes and others love disc brakes. If you're entering a road race, you probably want rim brakes to give you that lighter overall weight. For commuting, these disc brakes are a great choice.
The supplied wheels are 28 mm, but the frame can support up to 38 mm. This means that you can if you choose to, use thicker wheels for gravel or uneven paths. We like the fact that you can add thicker wheels because it makes the frame more versatile.
Pros:
Great price, disc brakes, great look.
Cons:
Heavier frame and brakes than other bikes.
---
Tommaso Monza Endurance Aluminum Road Bike, Carbon Fork
The Tommaso Monza is a great package for entry-road riders at an exceptionally good price.
Currently priced at about $1,399, the bike compares well to big brand bikes at up to twice its cost. Tommaso may not be a brand you know but with its Italian styling and value orientated approach, it is fast gaining popularity amongst savvy cyclists.
Featuring a lightweight 6061 hydroformed aluminium compact frame and carbon fibre fork specifically designed for female riders, the Monza offers reassuring road handling while offering a lightweight.
A groupset largely consisting of Tiagra components provides long-term reliability and 11 gears. A Tiagra 50/34T compact chainset also allows for a wide range of gearing which will suit newcomers and those in a panic when you get to climbs when combined with an 11x32t cassette.
The finishing kit comes mainly from Tommaso's own label, which certainly holds its own but doesn't offer a real advantage over others on this list.
Racy looking 40mm deep section wheels offer aerodynamics and good looks while satisfying those of us that want to look like a pro racer at a fraction of the cost.
Pros:
Tiagra / 105 components, affordable price tag, great looks.
Cons:
Not a well-known brand. Many 'house' components.
---
Gravel
Life isn't always about riding on smooth asphalt roads. Sometimes you get to a point where you'd like to turn off the road and onto some forest tracks.
If you don't really fancy a heavy mountain bike, you're not out of luck. There are some very reasonably priced beginner level gravel road bikes and cyclocross offerings to choose from.
For the explorer in us, a cyclocross bike or gravel road bike could be a great option for gravel roads, and forest tracks, and also if you might want to consider trying your hands at cyclocross racing over the winter to add to the variety.
Fitting a set of road tires is easy and the narrower, easier gearing of a cyclocross bike would suit junior riders and those who live in hillier areas for the roads whilst cyclocross tires offer a huge amount of adaptability from road to trails.
---
Tommaso Imola
This Tommaso is slightly cheaper than the other Tommaso on our list, but the stats are almost identical. The difference is in the fork material.
Like the Forcella, the main frame is made from aluminum. It is quite light compared to other bikes in its price range, which is great for getting up hills and the like.
Like all Tommaso bikes, this one comes with a lifetime frame warranty, which should give you peace of mind. Tommaso bikes, despite their lower price tag, are always sturdy and made from quality materials.
The fork on the Imola is made from steel rather than carbon. This is how the Imola has managed to reduce its cost by about $50. Unfortunately, the steel forks do create quite a rigid and unforgiving ride on your arms. It doesn't absorb the shock of uneven roads as well as the carbon fork found on other Tommaso bikes.
Looking at the brakes, Tommaso has gone for the Shimano Claris brakes system and the drivetrain. They haven't skimped on third-party brands; all parts of the brakes and drivetrain are Shimano Claris parts.
Sticking to one brand throughout creates smooth operation throughout. This, in turn, helps to give you a silky-smooth ride.
You get a triple groupset drivetrain with this bike, giving you 24 gears overall. This is great for beginners and those looking to progress.
We hesitate to call this a race bike because of the heavier fork and the slightly limited gears. However, as an entry-level bike, it is wonderful.
Pros:
Lightweight, quality construction, lifetime frame warranty, Shimano groupset.
Cons:
Steel fork, mid-range gears.
---
Vilano Diverse 3.0
This is a hybrid road bike. It has road tires and a lightweight frame to make your life easier, however, it also has upright, flat handlebars instead of drop or bullhorn handlebars.
Drop handlebars are typically used to allow you to reduce your size and become more aerodynamic. They are important in races where every millisecond makes a difference. However, for leisure rides or commuting, upright handlebars are more than adequate.
Many riders find the upright bars more comfortable because, often, it's what they learned to ride on. That being said, if you are looking for a bike with drop bars, keep looking.
Now, apart from the awesome price, there are a few more things to love about this bike.
First up, it is fitted with Shimano disc brakes to give you more control in wet weather. The disc brakes give you excellent stopping power compared to standard calipers, and they are kinder on your rims.
Our only concern with the braking system is the fact that the shifters are not Shimano. This bike is a bit of a Frankenstein bike in that it has parts from lots of different companies. We would prefer to see a totally integrated group set.
That being said, customers are massively keen on this bike. They are adamant that you get a smooth and comfortable ride, and that all the parts work well together.
Pros:
Light frame, hybrid upright handlebars, Shimano disc brakes, smooth all-round ride.
Cons:
Lacks a uniform group set.
---
Trinx Tempo 1.0
Trinx isn't the most well-known brand out there, but you shouldn't discount them. They offer affordable bikes that compare favorably to more expensive competitors.
So, while you may not have heard of them yet, you will be hearing about them more and more. The brand is becoming quite popular amongst amateur cyclists.
The Tempo 1.0 is a stylish looking bike made from quality materials. The frame is made from sturdy but lightweight aluminum. In fact, the whole bike weighs only 25 lbs, which is more than manageable.
The tensile steel fork is not as good at absorbing vibrations as carbon forks, but it does perform admirably well. You can go for a few hours before your wrists and arms begin to fatigue.
The handlebars have two sets of brake handles so that you can choose whichever one is comfortable for you and your riding position.
The drivetrain is full of Shimano components, which is what we like to see! The shifters are easily operated by your thumbs and the derailleurs move seamlessly in sequence.
It would have been great to see Shimano brakes and cranks. However, considering the incredible price, we're more than happy with just the Shimano drivetrain.
Overall, this bike is an excellent entry-level machine. It is well made with comfortable and stable frame geometry. It has a few premium features like the Shimano drive chain that we love, but of course, there is some room for improvement.
Pros
Lightweight, sturdy, and comfortable frame geometry, Shimano drivetrain gear set, comfortable brake handles.
Cons
Subpar cranks, and a slightly uncomfortable saddle.
---
Frequently Asked Questions
What are road bikes good for?
Road bikes are good for flat streets and well-waved areas, hence the name. They are typically used to cover long distances and for commuting due to their light weight, speed, and ease of use. They are NOT good for the beach or for mountainous terrain.
Are road bikes hard to ride?
Road bikes are not hard to ride even due to modern technology (even if you have little experience). If you know how to ride a bike you can ride a road bike.
Are road bikes bad for your back?
Road bikes are not bad for your bike. How much you ride and your posture is important. With a relaxed posture, road bikes won't have any negative effects on your back.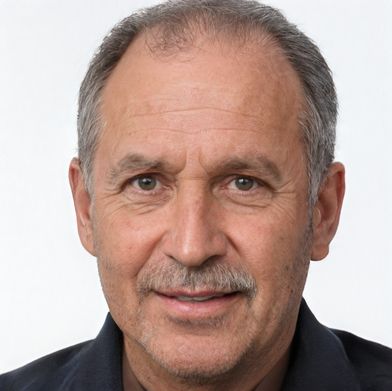 Steve Beck is a passionate cyclist and experienced writer covering the cycling industry for over a decade. He has a wealth of knowledge and expertise in all bike-related things, from the latest products and technologies to the best routes and trails. His articles are well-researched, informative, and engaging, and he has a talent for explaining complex cycling concepts in a way that is easy to understand. Steve can be found on the road when he's not writing about bikes, putting his knowledge and skills to the test.