Are Schwinn or Huffy Bikes Better?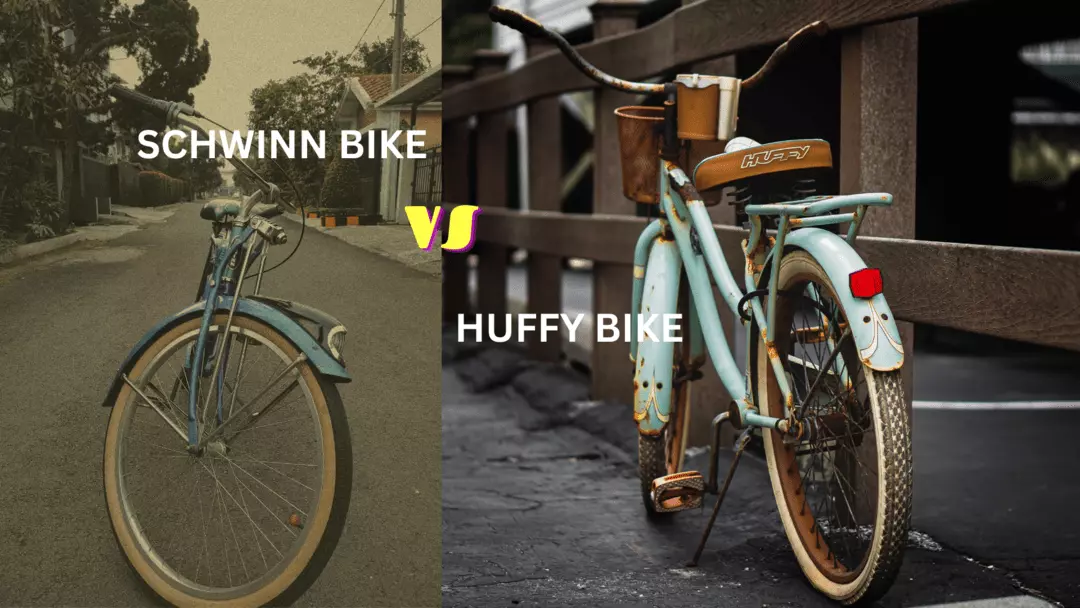 Schwinn and Huffy are two of the highest-rated manufacturers of bikes in America. With such impressive reputations, it is no surprise that the question often arises: are Schwinn or Huffy bikes better? Well, we are here to answer that very question.
The bike industry has grown exponentially over the last few decades and this has led to some brands becoming outdated. To stay on top in this market, brands have had to adapt and this is exactly what Schwinn and Huffy have achieved.
Both companies have a wide selection of bikes on the market and many of these models seem very similar. However, the differences become quite clear once the bikes are tested.
There is a range of factors to consider when deciding on which bike is the better choice. These include comfort, variety (sizes, colors, etc), and how safe a bike is.
Taking these into account, Huffy bikes have adjustable components so you can customize the bike into a preferred position to minimize back and shoulder stress.
Their bikes also vary in many colors and models to fit different outdoor activities. Huffy bikes also have very strong brakes and robust handlebars for adequate control and a safe stopping distance.
Schwinn has high-quality parts that help the brand stand out from the rest. The frame, suspension, forks, wheels, tires, and more work exceptionally. There is a range of bikes whether it's for casual or professional use.
Overall, Schwinn is regarded as the better choice. It's arguably the most popular of the two but its superior quality is hard to match. Schwinn bikes are the most comfortable to ride and feel smooth yet strong for a safe, enjoyable experience.
However, if you're on a tighter budget, Huffy bikes may be the better option due to their lower prices. You should choose a bike that adjusts better to your needs.
Does Huffy Own Schwinn?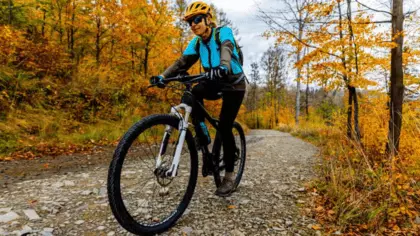 In 2001, there was a wide belief that Huffy was going to take over and become the owner of Schwinn. However, this is not how things turned out.
During 2001, Schwinn was struggling with sales. As the biking industry grew, certain brands struggled to keep up with the ongoing demands. As sales plummeted for Schwinn, other big brand names started competing for Kevlar tires thin profit margins. Ultimately, Schwinn couldn't compete.
In September 2001, Schwinn, its assets, and rights to the brand along with that of GT Bicycle was bought by Pacific Cycle at a bankruptcy auction. This was a surprise to many as Schwinn had built up a reputable name for itself since its inception in 1895 when the first Roadstar single-speed racing bike was built.
In 2004, Pacific Cycle was in turn purchased by Dorel Industries. Schwinn, the once all-American bike manufacturer was now affixed to bicycles produced entirely in China but this did help the company's growth quite significantly.
In 1998, trouble began for Schwinn when it merged with GT. This was orchestrated in a hope that it would turn around the fortunes of the business. This didn't pan out as expected hence the takeover from Pacific Cycle.
Overall, Are Schwinn or Huffy bikes better?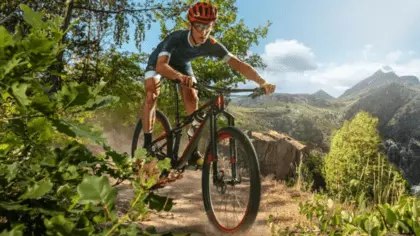 We discussed whether Schwinn or Huffy have better bikes above but that mainly focused on mountain bikes. Both brands are synonymous with biking. Chances are, the first bike you ever had was a Schwinn or a Huffy, and many specialized bikes since have been made by the same manufacturers.
Both companies have a rich, long history and this longevity is down to quality bikes over many years that appeal to bikers all over America. Bikes have had to adapt significantly to changing times, especially over a hundred years or so. However, both companies have approached the marketplace in different ways.
As the biking industry changed and grew into realms that were unimaginable when both started in the late 1800s, both Schwinn and Huffy kept pace with the changes. Both responded by making bikes for specific purposes and experiences. These include road bikes, cruisers, and mountain bikes.
As well as this, both companies started to produce children's bikes with offerings of scooters and tricycles for young riders. They didn't forget the teenagers either with the advent of BMXs.
To increase its appeal, Schwinn began to produce fitness-related bikes. This included home gym equipment such as stationary bikes, treadmills, and ellipticals.
The brand has also moved into other specialized equipment like recumbent bikes and dual-action exercise bikes. This has allowed the company to branch out and attract new clients.
Huffy, on the other hand, has taken a different approach to drive up its sales and attract new customers. Huffy features several lines of bikes that have popular brand characters.
These include kid's bikes with Disney characters and popular Nickelodeon shows incorporated into their designs. Associating its bikes with popular characters has given Huffy a newfound appeal.
Both reach out to a specialized niche but in terms of bikes alone, Schwinn comes out on top thanks to sturdy and reliable bikes across its wide range.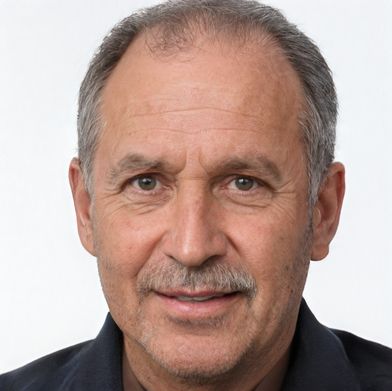 Steve Beck is a passionate cyclist and experienced writer covering the cycling industry for over a decade. He has a wealth of knowledge and expertise in all bike-related things, from the latest products and technologies to the best routes and trails. His articles are well-researched, informative, and engaging, and he has a talent for explaining complex cycling concepts in a way that is easy to understand. Steve can be found on the road when he's not writing about bikes, putting his knowledge and skills to the test.