What Is A Good Mountain Bike To Buy?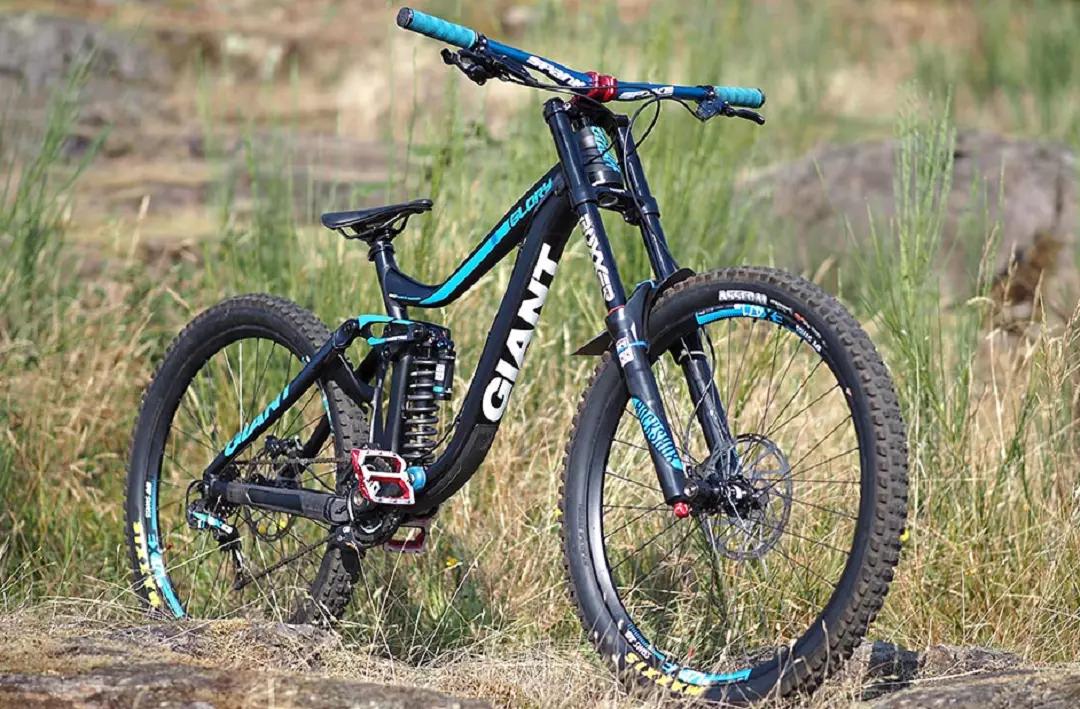 Sifting through the seemingly endless array of mountain bikes on the market right now may seem like an impossible task, especially if you're new to mountain biking.
There is a wide range of bikes to choose from that will provide you with different features and selling points. Understanding the terminology can be tricky and figuring out exactly what you need to look out for can be time-consuming.
So, what is a good mountain bike to buy?
A good place to start is budget. You may not understand the difference between suspension systems and frame materials, but you know how much you're looking to spend, right?
Typically, the more you spend on a mountain bike, the better quality bike you can get. However, there are bikes out there to suit any budget, and are great, reliable bikes.
What is a good mountain bike brand?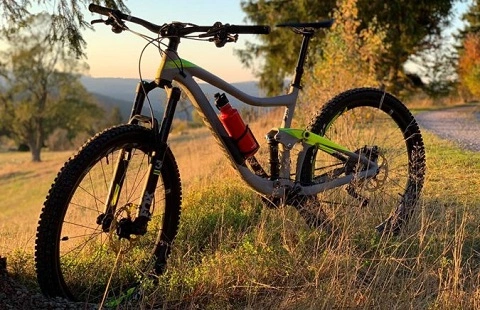 There are several mountain bike brands dominating the market right now. Most brands will offer something for everyone, but there are a couple in particular that are really running the show.
A good mountain bike brand will offer strength, suspension, power, and style. Not to mention budget-friendly options.
How suited a brand is to your particular needs will definitely depend on what you're looking for in a mountain bike. Below are a few well-known brands that strive to cater to everyone. Although it is worth noting this is not an exhaustive list.
Giant
Giant is one of the biggest mountain bike brands in the world right now. The range of bikes they offer is enormous and can suit any budget. Praised particularly for its mountain bikes, this brand is a great place to start.
The Taiwan-based manufacturer has been around for a long time and has managed to remain fresh and competitive in a saturated market. Giant offers a huge range of mountain bikes in every category. They even produce electric mountain bikes!
This brand can cater to anyone from entry-level riders to the more seasoned bikers, as well as some high-end models that have been known to be ridden by some of the most famous mountain bikers in the world.
Salsa
Salsa is another well-loved mountain bike brand. The California-based bikes take pride in their simple, but quality-driven approach to making bikes.
You can choose from a range of designs to fit any mountain biking style. They're loved for their adventure models but also for their stripped-back hardtails.
This brand is also great at designing bikes for longer journeys as they can be set up with extra luggage room for gear and essentials.
Trek
Trek is one of the biggest names in the mountain bike world right now. The Wisconsin-based brand has produced hundreds of great bikes to suit literally anyone.
They are known for producing reliable, affordable and, most importantly, great-quality bikes that look the part.
Their bikes are accessible to any budget too. In fact, one of the best entry-level mountain bikes on the market right now is the Trek 820 Beginner Mountain Bike. It includes full suspension too – typically an expensive option.
Enriched with a number of great features, these bikes are making waves in the mountain bike game right now.
Trek designs mountain bikes suited to both the full mountain lifestyle and entry-level riders who prefer to start off with lighter trails.
Their bikes are also super sturdy and durable – Trek will definitely not let you down!
Cannondale
Connecticut-born, Cannondale, is another great mountain bike brand that has been keeping things fresh since day one. They boast a unique approach to designing bikes.
For years, they have been praised for doing things differently. According to their website, they made the way for aluminum and carbon-fiber manufacturing when other brands were still using steel. This is why their bikes are praised so highly for their sturdiness and reliability.
They changed the suspension game by creating single-sided forks, overshadowing the standard suspension forks on other bikes. Cannondale also designs incredible frames that look and feel great.
What does a good mountain bike cost?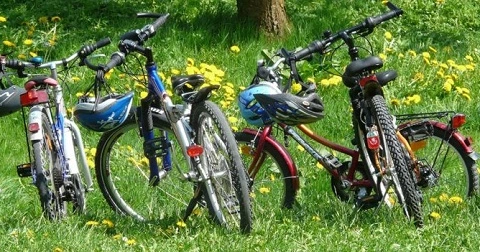 What defines a good mountain bike really depends on what you need it for. The more expensive you go generally the better quality materials it's made out of but, some expensive bikes will have features you may not want or need.
High-end bikes often come with full suspension which is what makes them so expensive. This may not be what you're looking for.
Many riders don't want the amount of support these bikes give you because they almost numb you to the feel of the trail.
You can get a good mountain bike on a budget starting at around $500.
These bikes will include pretty much everything you need in a mountain bike, including suspension and up to seven-speed gears, but the longevity of the bike may be less than a more expensive model that is made from higher-quality materials.
If it's a high-end quality bike you're after, these models tend to come in at more like $1,000 plus.
However, you could get yourself a high-end 'rigid' model (a non suspension bike) as these will be less expensive due to the lack of added suspension.
So, it all depends on what you're after. But, you can get a good enough bike out of any budget. There's something for everyone, for sure.
What is the best entry-level full suspension mountain bike?
The Trek 820 Beginner Mountain Bike is one of the best entry-level full-suspension mountain bikes on the market right now. Enriched with a number of great features, this bike is perfect for starting out.
It's a great entry-level bike because it is suited to the full mountain riding lifestyle while being equally suited to lighter trails and bumpy roads. Its super sturdy aluminum frame is durable and will keep you safe ride after ride.
What's best about this bike is its affordable price considering it comes complete with full suspension! So, you can ride anywhere and feel confident that any impact will be fully absorbed by its impressive 75 mm suspension fork.
This bike also includes seven gear speeds and nylon pedals for extra comfort, especially on longer journeys.
What is a good inexpensive mountain bike?
A great mountain bike for a fraction of the price of high-end models is the Schwinn Mesa 3. This bike is a great entry-level option and is super robust. Its medium-sized aluminum frame is very strong, albeit best suited to shorter riders.
Don't be put off by its size though, this bike can handle any terrain. You'll be able to climb hills and bomb downhill trails with style.
Take your mountain biking to the next level with its aluminum linear-pull breaks which enable you to quickly break with little warning, no matter the ground condition.
Plus, its 27.5-inch wheels provide ultimate stability on the mountain trail.
Complete with front suspension this is a great hardtail bike that will allow you to exert ultimate control on sharp turns and big jumps. It's particularly suited to dirt trails and gravel paths. So, you really can ride this baby anywhere!
What is the best entry level mountain bike?
There are a number of awesome entry-level mountain bikes available right now. One of the best entry-level mountain bikes is the Mongoose Dolomite.
It's a super good-looking bike and is perfect for heavy-duty mountain biking while providing enough support to keep entry-level riders safe and comfortable.
Its oversized tires can be likened to those of a fat bike, so they're super comfortable and shock-absorbing. Not to mention fit to withstand pretty much any obstacle you may encounter out on the trail.
However, due to its extra wide tires, it is a heavier option. But, don't let that throw you off. Its extra weight makes it super sturdy and, once you get used to the extra weight, you won't want to try anything else!
Plus, the fatter tires will also allow you to tackle terrain that other mountain bikes can't, such as snow, mud, and even sand.
Alternatively, the Trek 820 Beginner Mountain Bike is another great option. It is suited to the full mountain riding lifestyle while being equally suited to lighter trails and bumpy roads.
Its super sturdy aluminum frame is durable and will keep you safe ride after ride. Its 75 mm suspension fork provides you with full suspension! It also has 7-speed gears and nylon pedals.
Final Say: What Is A Good Mountain Bike To Buy?
Generally, you can pick up a good mountain bike with any budget. Most well-known brands are producing bikes to suit any skill level with prices ranging from entry-level to professional quality.
It's probably safer to go with a reliable, well-known brand if you're worried about blowing your budget on a below-average bike.
Depending on what kind of trails you plan to ride on, you could get a high-quality bike at a lower price if you don't need a full-suspension ride.
Rigid bikes are a great option for lower-impact trails and are less expensive because they come with less stuff.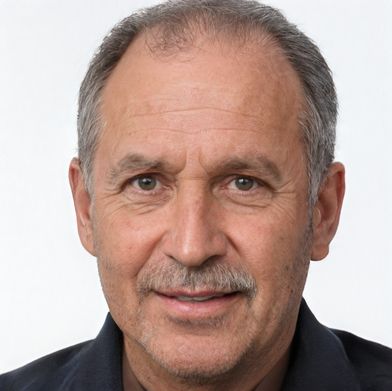 Steve Beck is a passionate cyclist and experienced writer covering the cycling industry for over a decade. He has a wealth of knowledge and expertise in all bike-related things, from the latest products and technologies to the best routes and trails. His articles are well-researched, informative, and engaging, and he has a talent for explaining complex cycling concepts in a way that is easy to understand. Steve can be found on the road when he's not writing about bikes, putting his knowledge and skills to the test.