8 Best Mountain Bikes Under $300 For Men 2023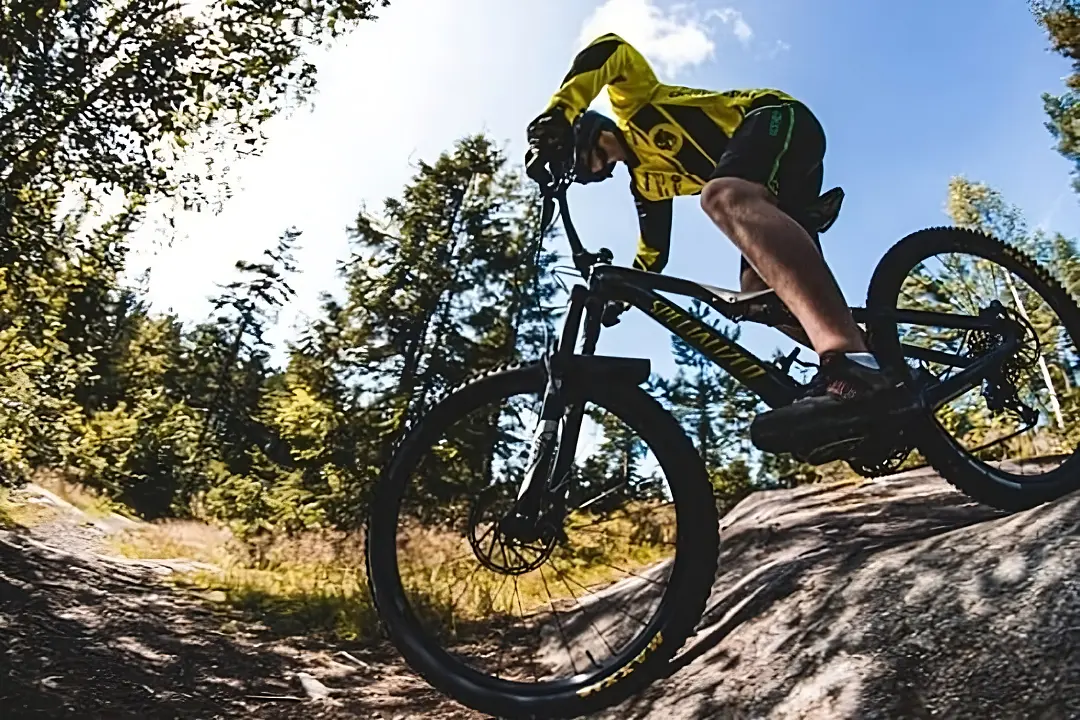 Bitten by the mountain biking bug and on the market for your perfect ride?
At A Glance: Top 3 Picks For Mountain Bikes Under $300 For Men
Looking for something that covers all bases but isn't going to leave you out of pocket? You will love our selection of the best mountain bikes under $300!
IMAGE
PRODUCT
 

Top Choice:

Frame:

17" 6061 Aluminium frame

Drivetrain:

7 speed rotational shifter
Ultra-premium looks

VIEW LATEST PRICE→

Frame:

High-end aluminium alloy frame combines durability with exceptionally lightweight properties

Drivetrain:

21-speed settings with Shimano's EF500 Brake/Shift handlebar
26″ x 1.95″, A/V tyre

VIEW LATEST PRICE→

Frame:

Beautifully designed with eye-catching good looks and very easy to assemble

Drivetrain:

Excellent 21-speed gearing system
Great suspension and tyre quality

VIEW LATEST PRICE→
   
Here's the good news – the sub-$300 mountain bike segment is bursting at the seams with quality cycles. Far from being short on available options, you're more likely to find yourself spoilt for choice.
Even if you'd prefer to keep your budget below $200, there are dozens (or maybe even hundreds) of outstanding mountain bikes up for grabs right now.
All of these can make the whole thing seem like something of a minefield, but it doesn't have to be.
As with most things, selecting a mountain bike is all about matching your preferences and priorities with something in your price range. In this helpful guide, we'll be taking a look at some of the best mountain bikes you can buy right now for less than $300. 
Some of these don't come close to breaking this kind of budget, though don't forget to get other gear such as mountain biking helmets and gloves.
Mountain Bike Buying Guide
Whether you're new to mountain biking or an experienced lifelong rider, the same considerations apply when picking up a new bike. Primarily, there are eight things that need to be prioritized to ensure the mountain bike you pick up is the right bike for you:
1. The Right Size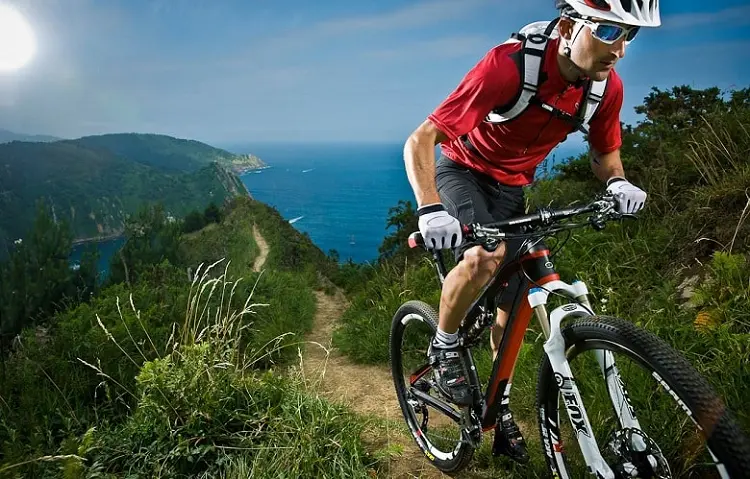 First up, nothing matters more than choosing the right frame size. However, what's considered the ideal frame size for your height might not turn out to be the most comfortable or practical frame size.
Personal preferences and body shapes differ, so you need to focus on what's right for you. Of course, all mountain bikes can be tweaked and adjusted in a variety of ways to suit rider preferences.
In any case, it's a good idea to head out to a bike store before making a purchase online, in order to try out a few demonstration models and see which size works for you.
2. The Right Weight
In fairness, weight isn't something you need to obsess about too much. Assuming you're planning on taking your mountain bike off-road, quality and durability count for so much more than weight reduction.
You don't want to pick up a bike that weighs as much as a lightly armoured tank but doesn't base your decisions on a couple of extra kilos one way or the other. If the rest of the bike is ideal, don't be too worried about a slightly weightier design.
3. Necessary and Unnecessary Extras
You may be planning on using your bike to traverse the toughest and most unpredictable terrain your locality has to offer. Alternatively, you could be planning a twice-weekly ride through the park and your local forest with the family.
This is worth considering, in order to work out which add-ons and extras you need, along with which you can live without. From high-spec disk brakes to top-shelf shifters and cranksets, don't be afraid to pass up on anything that isn't strictly necessary.
4. Assess Suspension Quality
Just because a mountain bike has impressive-looking shock absorbers to the front and rear doesn't guarantee a safe and comfortable ride. Most shock absorbers look the same, but their performance varies enormously from one bike to the next.
When doing your homework, be sure to see what buyers have said about the quality of the shocks. Again, this is less important if you're not planning on going to extremes with your bike, but is still worth taking into account before placing your order.
5. Assembly Requirements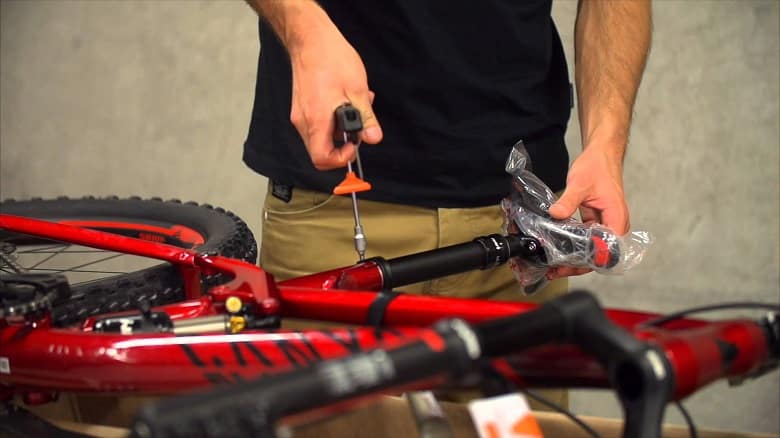 More often than not, any mountain bike you buy online will require a certain amount of assembly upon delivery. It's just that while some need a few twists of a spanner, others can be more challenging to put together.
It's not that those in the latter bracket are to be avoided – it's more a case of considering your capabilities in the DIY department. On the plus side, it's comparatively rare to be shipped a mountain bike that isn't at least 80% assembled – perhaps up to 95%.
6. Frame Materials
Modern mountain bikes are made using all sorts of different materials and combinations thereof. Nevertheless, the vast majority of mountain bike frames are manufactured using one of the following four materials:
Aluminium:

By far the most common material for the contemporary mountain bike frame, which combines rugged durability with impressive lightweight properties. Aluminium frames are also becoming increasingly affordable – well within the sub-$300 budget bracket.

Carbon fibre:

This ultra-premium material is exceptionally light, incredibly strong and also has natural vibration absorbing properties. Carbon fibre mountain bikes tend to be somewhat on the expensive side but are considered superior to most conventional bikes.

Steel:

Frames made of steel can be highly durable and are the most cost-effective options available, though are also much heavier than their counterparts. Steel remains the material of choice in the manufacture of budget bikes.

Titanium:

Aeronautical-grade titanium is by far the most durable of all materials used in the design and manufacture of mountain bikes, though is also the most expensive by far.
The choice of materials is usually governed by budget, as you're unlikely to find a carbon fibre mountain bike (or a titanium frame) for less than $300.
Once again, your intentions for your mountain bike – i.e. when and where you intend to use it – should be considered when deciding on a material for the frame.
7. Number of Gears
The number of gears a mountain bike features can vary from just a single speed to more than 30 gear settings. The best advice is to keep it simple and choose in accordance with your fitness level and the type of terrain you intend to tackle.
For example, if you will be traversing plenty of steep slopes and rough surfaces on a regular basis, you'll benefit from more gears. By contrast, anyone sticking with smoother surfaces and flatter terrain will be fine with just a handful of gears.
8. Type of Brakes
Most higher-end mountain bikes now feature disc brakes as standard, though there are still some budget bikes that utilise rim brakes. Disk brakes are considered superior in terms of performance, providing safe and consistent braking in all conditions.
They're also easy to maintain, longer lasting and safer to use in wet weather. On the downside, they are more expensive to buy in the first place and replacement components can be costly. Slowly but surely, disc brakes are taking over as the new standard for mountain bikes across most price brackets.
9. Reviews and Recommendations
Of course, it's also of the utmost importance to take real life customer reviews and recommendations into account. You'll rarely come across a bike that's collected 100% positive reviews – expectations vary hugely from one buyer to the next.
Nevertheless, it's easy enough to gauge the general consensus among buyers and get a good idea of what you're looking at. If a mountain bike that suits your needs has earned predominantly positive feedback, you're probably a winner.
Last but not least, don't even think about placing an order for a mountain bike that doesn't come with an extensive warranty. Just in case you aren't totally satisfied with your purchase, you'll want to ensure you can send it back for an exchange or refund.
Best Mountain Bikes Under $300 in 2023
2023 may have only just started, but several top-selling mountain bikes are already standing out as the bikes to check out this year. Whether you're on the market for personal indulgence or out to spoil someone special, you won't go wrong with any of the following top picks:
1. Top Choice: Schwinn Surge 26" Mountain Bike
Overview
Designed from top to bottom with comfort, safety and enjoyment in mind, the Schwinn Surge bicycle boasts a premium quality 6061 aluminium frame with distinct orange & black graphics.
With its alloy double wall , seven speed settings and Schwinn FS26 suspension forks, the all-new Surge combines versatility with rugged durability at a price that's hard to beat. Schwinn has been designing high-quality bikes since 1895 and continues to set the highest possible standard for the industry as a whole.
Features and Benefits
The 17″ 6061 aluminium frame combines exceptional durability with naturally lightweight properties, enhancing both the performance and comfort of the new Surge.

26″ alloy double wall rims both look the part and have been designed to deal with the toughest off-road terrain in all conditions.

Premium-quality cable disc brakes ensure safe and consistent braking performance in all weather conditions – an impressive feature for such a low-cost bike

The rear mudguards can be attached and removed with ease – ideal for the minimising mess when riding in wet and muddy conditions.

The 7-speed rotational allows for smooth and simple gear changes, though limits the Schwinn Surge to less challenging surfaces and terrain.

Schwinn's FS26 suspension fork makes for a smooth and enjoyable riding experience when things get a little rough, in conjunction with its high-quality pneumatic tyres.
Verdict
In terms of overall value for money, the Schwinn Surge is borderline unbeatable. This sub-$200 boasts the kind of features, build quality and rugged good looks you'd normally expect to pay a lot more for.
It's easy to put together, ships approximately 90% assembled and comes backed by an extensive warranty for total peace of mind. It's also one of the more lightweight bikes in its price range and makes for a great everyday riding experience.
Pros:
Ultra-premium looks

Impressive build quality

Lightweight aluminium frame

Quality front suspension

Very little assembly required

Outstanding value for money
Cons:
The brakes aren't the best

Some alignment necessary
2. Flying Mountain Bike
Overview
One of the latest models to emerge from Flying Mountain Bikes, this high-spec 21-speed aluminium cycle is an all-terrain, all-action beast of epic proportions.
Once again, Flying Mountain Bikes has demonstrated just how many mountain bikes you can pick up these days for next to nothing. Compare this 21-speed powerhouse to almost any $230 model in your local bike store and you'll see just how far ahead of the pack it really is.
Features and Benefits
Suitable for heights 1,65 m – 1,80 m, the high-end aluminium alloy frame combines durability with exceptionally lightweight properties for maximum versatility.

21-speed settings with Shimano's EF500 Brake/Shift handlebar-mounted control levers, Freewheel Shimano MF-TZ500-7 14T-28T, Front Derailleur Shimano FD-TZ50, Rear Derailleur Shimano RD-TY50. KMC chain. Prowheel crank.

Alloy disk brakes to the front and rear maximise stopping power in all weather conditions, in conjunction with the 26″ x 1.95″, A/V tyre with added puncture protection.

The pedals have been designed with a non-slip grip for added traction in tougher riding conditions, while the front and rear mudguards can be attached and removed in seconds.

All bikes from Flying Mountain Bikes are shipped approximately 85% assembled and come with all tools required to complete the assembly process at home.

Buyers can also use Flying Mountain Bikes' helpful online tutorial for help assembling their bikes and other useful tips for getting started.
Verdict
Flying Mountain Bikes continues to produce premium-quality rides that are light years ahead of their closest counterparts in conventional mountain bike stores.
The quality and durability of the aluminium alloy frame are particularly impressive, as is the braking system and the inclusion of a super-premium gearshift system. Some have claimed that it's a little trickier to assemble than expected, but this is still a small price to pay for what you get in return.
Pros:
Top-shelf components at a rock-bottom price

Premium aluminium alloy frame

High-quality brakes and gearshift system

Very impressive suspension performance

Lightweight and extremely durable

Unbeatable value for money at its current price
Cons:
Slightly trickier to assemble
3. Boss Stealth G18.5 Mens' Bike
Overview
Updated and improved several times along the way, the Boss Stealth has always been one of the brand's biggest sellers.
For the latest version, the new Boss Stealth brings twist grip 21 speed Shimano gearing controlled, premium-quality disc brakes and newly designed mudguards into the mix.
Not to mention, enhanced front and rear suspension for a more enjoyable ride, eye-catching graphics and a pair of impressive 1.95″ tyres. More importantly, the latest Boss Stealth is once again up for grabs at a price that seems almost too good to be true.
Features and Benefits
A premium 26-inch wheel dual

suspension mou

ntain bike with a

Y-frame design at a rock-bottom price. 

The newly designed alloy wheel rims significantly reduce the overall weight of the new Stealth while maximising traction and durability.

The high-end 21-speed gearing system with Shimano rear derailleur and rotational shifters makes for smooth and simple transitions when dealing with almost any type of terrain.

Boss has fitted the new Stealth with improved mechanical disc-brakes to the front and rear, which boast 160mm wavy rotors for enhanced performance, consistency and safety.

Both the front and rear mudguards can be attached or removed in seconds, as and when required.

Beautifully designed with eye-catching good looks and very easy to assemble, with no specific DIY skills or extra tools required.
Verdict
Once again, Boss has delivered the goods with the latest version of the Stealth. Particularly in terms of its gearing system and disc brakes, the Stealth performs at a level that exceeds most bikes within this price range.
It's the kind of bike you can confidently take off-road, without having to worry when conditions get a little sketchy.
From tough mountain terrain to challenging downhill trails and so much more besides, the Boss Stealth takes it all in its stride. That said, you might need to invest in a slightly more comfortable seat, if you're planning on any serious rides.
Pros:
Premium-quality brakes

Excellent 21-speed gearing system

Great suspension and tyre quality

Durable and surprisingly lightweight

Easy to put together

Detachable front and rear mudguards

Looks and performs fantastically
Cons:
Saddle isn't particularly comfortable
4. Muddyfox Women Dakota Mountain Bike
Overview
To look at the Muddyfox Women Dakota is to want it. This is an uncompromising off-road powerhouse that pairs exquisite looks with the highest quality components and rugged durability of the highest order.
Dual suspension, Shimano gearing, front and rear disk brakes, durable frame – all wrapped in a package that somehow costs less than $250. The Muddyfox Women Dakota looks like a rough and rugged mountain bike you can take anywhere…and that's exactly what it is.
Features and Benefits
Dual suspension 16″ steel frame with adjustable shock suspension for an exceptionally comfortable ride.

26″ alloy deep section wheels for aero ride, fitted with premium-quality disc brakes for safe and effective performance in all riding conditions.

26″ x 1.95″ semi slick tyres get the job done on all types of terrain, while ensuring a comfortable and enjoyable ride on smoother surfaces.

21-speed Shimano gearing with Shimano Revo Shift ensures smooth and reliable shifting with next to no maintenance requirements.

Exquisite attention to detail and gorgeous presentation from top to bottom, with the added reassurance of an extensive warranty from the manufacturer.
Verdict
The Muddyfox Women Dakota has been a top-selling mountain bike since its debut for one clear reason. In terms of value for money, it's hard to do better – this thing is built with uncompromising performance in mind.
Easy to assemble, comfortable to ride and capable of withstanding just about anything you can throw at it, the Muddyfox Women Dakota is also up for grabs at an impossibly low price.
It may be slightly heavier than some due to its steel frame, but what it lacks in featherweight characteristics it more than makes up for in all other areas.
Pros:
Beautifully put together

Premium-quality breaks and gearing system

Impressive performance on and off road

Superb 26″ x 1.95″ semi slick tyres

Comfortable to ride in all conditions

Outstanding overall value for money
Cons:
Steel frame a little on the heavy side
5. Arden MTB Bike
Overview
For this kind of money, you wouldn't normally expect a high-performance mountain bike. In fact, you'd be happy with something that simply covered the basics.
Precisely what makes the Arden Peak 26″ a standout mountain bike in its class, which combines features of exceptional quality with a price that's almost too low to comprehend.
Shimano components, lightweight alloy wheels, dual suspension and so much more – all from a branded bike that will set you back no more than around $130.
Features and Benefits
The Arden Peak 26″ uses a hi-tensile steel rear suspension Y-frame design, with zoom front suspension forks for a smooth and comfortable ride.

Top-shelf Shimano components feature in the 21-speed twist grip gear shift system, providing smooth and seamless shifting at all times.

V-type brakes combine with the bike's lightweight alloy wheel rims to ensure smooth, safe and consistent deceleration in most riding conditions.

Every Arden Peak 26″ ships 90% assembled and with an extensive warranty from the manufacturer for total peace of mind.

Tyre size: 26″ x 2.125″ – wheel size: 26″ – frame size: 19″
Verdict
If you're simply looking to spend as little as possible while still taking home a quality mountain bike you can count on, this is probably your ideal ride.
Likewise, the Arden Peak 26″ also comes highly recommended as a first mountain bike for newcomers, or anyone looking to primarily traverse modest off-road terrain.
Weighing in at around 15kg and with traditional v-type brakes, it hasn't been designed with competition-level rides in mind. But when it comes to everyday jaunts and joyrides, the Arden Peak 26″ is about as good as it gets for this kind of money.
Pros:
Exceptional overall value for money

Very easy to assemble

Features high-quality Shimano components

Excellent front and rear suspension

Suitable for most everyday purposes
Cons:
A little heavy at 15kg

V-type brakes offer limited performance
6. Eurobike G7 Folding Mountain Bike
Overview
For the total package of performance, convenience and value for money, the Eurobike G7 Folding Mountain Bike is in a league of its own right now.
This cleverly designed mountain bike delivers all the performance and rugged durability you'd expect from a top-brand ride, with the added convenience of a central folding mechanism.
Where storage and portability are priorities – or just simply preferences – the Eurobike G7 is a bike that's well worth checking out.
Features and Benefits
Premium-quality steel frame with central folding mechanism for simplified storage and convenient transportation.

21-Speed Shimano rear derailleur and shifters for reliable shifting during even the toughest riding conditions.

High-quality disc brakes to the front and rear provide consistently excellent stopping power, with particularly impressive performance in wet weather.

Cushioned seat included for a comfortable ride, along with extra-grip pedals for maximum traction and safety.

All Eurobike G7 Folding Mountain Bikes ship approximately 85% assembled and include tools necessary to complete the assembly process at home.

The aluminium alloy double wall spoke rims reduce the overall weight of the bike and add to its performance both on and off road.

The Eurobike G7 Folding Mountain Bike has been designed with a maximum rider capacity of approximately 150kg and is therefore suitable for most adults.
Verdict
The key selling-points of the Eurobike G7 Folding Mountain Bike are its performance and portability. And in both of these areas, it excels. You could argue that it's a little on the heavy side at around 15kg, but this really doesn't feel like much when it's folded in two.
Especially when considering its rugged durability and uncompromising performance off-road.
The gearshift system and disc brakes are well above average for this kind of price, plus it's great to see a low-cost bike that (finally) ships with a comfortable seat. All in all, a great choice if you're all about convenience and practicality.
Pros:
Impressive central folding mechanism

Excellent overall performance

High-quality components used throughout

Very good disc brakes and gearing system

Surprisingly comfortable saddle
Cons:
Not the easiest bike to assemble
7. Cyrusher XF300 Mountain Bike
Overview
The folks behind the Cyrusher XF300 Mountain Bike insist that all bikes bearing the brand's name deliver the total package of durability, comfort and picture-perfect presentation. In the case of the Cyrusher XF300 Mountain Bike, it's hard to argue with any of this.
Lightweight, durable and exceptionally stylish, the Cyrusher XF300 Mountain Bike has been designed with comfortable commutes and most adventurous off-road exploration in mind.
Packed with premium components and on sale at a surprisingly low price, it's easy to see why the Cyrusher XF300 Mountain Bike remains a top-seller in the sub-$300 bracket.
Features and Benefits
Simple, elegant and understated, the Cyrusher XF300 Mountain Bike features a timeless overall design with striking accents and carefully considered colour contrasts.

Manufactured with a premium-quality aluminium frame and lightweight components, the Cyrusher XF300 Mountain Bike is slender, featherweight and easy to transport.

Shimano components provide smooth and simple gear changes in all weather conditions, across a total of 24 speeds for maximum off-road performance.

The highest quality 160mm disc brakes have been fitted to both the front and the rear wheels, delivering outstanding breaking performance in all riding conditions.

All bikes from Cyrusher are extensively quality and safety tested before leaving the factory, backed by extensive warranties for total peace of mind.
Verdict
From top to bottom, the Cyrusher XF300 Mountain Bike features the kinds of components and build quality you'd typically associated with a far more expensive ride.
The lightweight aluminium frame alone propels the XF300 into super-premium territory – as does the Shimano gear shift system and the outstanding front and rear disc brakes.
Cyrusher is a renowned manufacturer of cutting-edge technology and a pioneer in the field of modern mountain bike design – all of which is more than apparent across every inch of the XF300.
Aside from the fact that some assembly and final adjustments are necessary, it's hard to find fault with the XF300 at its current price.
Pros:
Outstanding lightweight aluminium frame

Gorgeously presented from top to bottom

Impressive front and rear disc brakes

Shimano powered gearshift system

Suitable for all riding conditions

Excellent overall value for money
Cons:
Some assembly and adjustments required
8. Eurobike Mountain Bike X9
Overview
Last in our list comes the impressive Eurobike Mountain Bike X9, which has super-premium quality and performance written all over it.
This monster of a mountain bike edges pretty close to the $300 mark, but what you take home in terms of performance and prestige really is on another level.
Not only is each and every component meticulously inspected for quality and safety, but the Eurobike Mountain Bike X9's frame is covered by an impressive lifetime warranty from the manufacturer.
An excellent buy for the more serious rider and one of the most exquisitely designed bikes you can get for this kind of money.
Features and Benefits
The Eurobike Mountain Bike X9 is manufactured using the highest quality aluminium components across the board, adding up to a super-lightweight ride of exceptional durability.

21 gears powered by premium-quality components from Shimano, ensuring a consistently smooth and seamless transition in all riding conditions.

Competition quality disk brakes to the front and rear bring total deceleration control and additional safety to every ride, irrespective of the toughness of the terrain.

Outstanding front and rear shock absorbers for an exceptionally smooth and enjoyable ride on rougher surfaces and off-road terrain.

Stunning three-spoke wheels for added visual appeal and improved overall performance.

One-year warranty on all components and an unprecedented lifetime warranty from the manufacturer on the bike's frame.
Verdict
From top to bottom, the Eurobike Mountain Bike X9 is a tale of uncompromising quality, performance and prestige.
The vast majority of the bike is made from the highest-grade aluminium, while its mechanical components are sourced exclusively from the world's most iconic manufacturers.
Lightweight, durable and enjoyable to ride, the Eurobike Mountain Bike X9 can handle just about anything you can throw at it and still come out smelling of roses.
It may be edging towards the $300 mark, but there are plenty of bikes on the market right now for more than $500 that don't perform on the same level as this.
Pros:
Exceptional quality and performance

Ultra-lightweight frame and components

Gorgeously designed from front to back

Stunning three-spoke wheel design

Reassuring warranty from the manufacturer

Ideal for the more discerning rider
Cons:
Frequently Asked Questions
1. How much should I spend on a decent mountain bike?
Many people assume that it's best to spend thousands on a mountain bike, but this is not always the case. While higher-end mountain bikes will have the highest technology used with the best features, these are not necessary for a mountain bike.
Budget mountain bikes up to $500 will have the least amount of features with simple technology and designs. Mid-range mountain bikes up to $750 tend to be better with decent features, designs, and usability.
Higher-end mountain bikes over $1000 are best for the most daring of cyclists, with amazing suspension, brakes, and other features.
So, it all depends on what you're going to be using your mountain bike for. The most daring trails will require a higher-end mountain bike, but lower-end mountain bikes will suffice for beginners on smaller trails and other applications.
2. Do I really need a full suspension mountain bike?
Suspension gives you a softer landing when riding over bumpy and uneven terrain. The thicker wheels of a mountain bike might give you a little cushioning, but nowhere near as much as a full-suspension get-up would.
You can also get suspension on just one wheel, which will give you some cushioning. But again, this is not as effective as full suspension. Full suspension will cost more, but it will be much more comfortable for you.
However, if you're trying to keep the price low you can opt for a less impressive suspension. You might have to stick to smoother trails to keep your rides comfortable and enjoyable.
3. Is it cheaper to build or buy a mountain bike?
Buying a complete bike is always going to be cheaper than building your own bike from separate components. This is due to the fact that each piece will be expensive on its own, not to mention that you'll have to pay for shipping.
The mountain bike frame can reach up to $300 on its own, so you can only imagine how much it will cost to build a whole bike with a suspension, brakes, wheels, and all the rest. We've shown 8 mountain bikes less than the cost of a frame above!
However, building your own bike allows you to use a bike that has exactly what you want out of all of the components. This is definitely a large advantage to building your own mountain bike, so if you can afford it, it's worth the time.
4. Why are mountain bikes so expensive?
Mountain bikes are expensive because they use high-quality components and technology. Without this, taking a mountain bike down a difficult trail will make it easy to break. A cheaper mountain bike might not be able to make it to the bottom of the harshest of trails.
So, to be able to withstand these trails and bumpy rides, a mountain bike needs to be strong, robust, and therefore expensive.
Conclusion
Once again, the key to choosing the perfect mountain bike lies in first deciding what you want and need. Not to mention, how much you can afford to spend. 
There's a big difference between taking a bike for a few laps of the park and heading out on a challenging trail in the middle of nowhere. How you intend to use your bike will form the basis of your decision, along with preferences and limitations budget-wise.
In any case, it's important to remember that spending less than $300 (or even $200) these days doesn't have to mean compromising on quality.
Mountain bike design and technology have come a long way over recent years, resulting in high-quality rides becoming more affordable than ever before.
It's simply a case of establishing your requirements and expectations, before fulfilling them with a bike you can afford.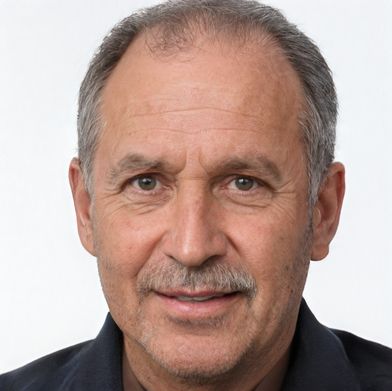 Steve Beck is a passionate cyclist and experienced writer covering the cycling industry for over a decade. He has a wealth of knowledge and expertise in all bike-related things, from the latest products and technologies to the best routes and trails. His articles are well-researched, informative, and engaging, and he has a talent for explaining complex cycling concepts in a way that is easy to understand. Steve can be found on the road when he's not writing about bikes, putting his knowledge and skills to the test.