21 Best Gifts for Cyclists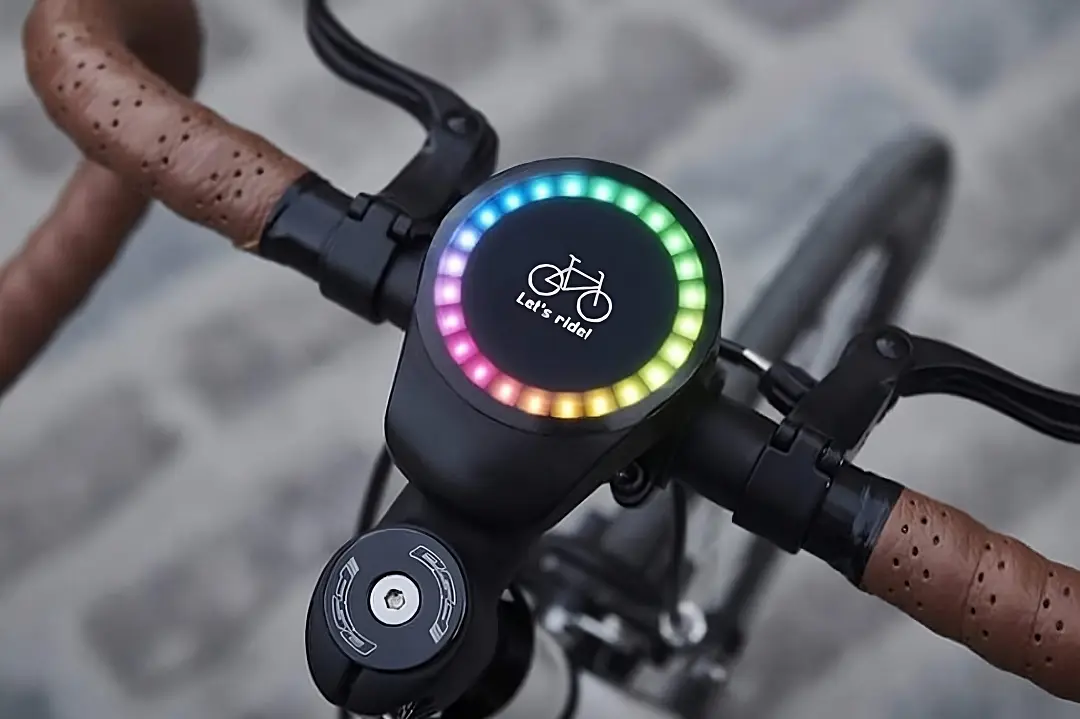 Biking has come a long way from riding your Schwinn cruiser around your neighborhood.
Today's biking world has so many niches like BMX, trail riding, mountain trails, and hybrids for those who enjoy it all. Trying to keep up with essential gear and convenient add-ons can be a challenge.
Information out there may seem overwhelming, but there are many universal products on the market that can help make shopping for a friend, family member, or partner easier. Here we break down the best gifts for cyclists.
Whether you're shopping for the holidays, a birthday, or just because these top picks are a sure hit.
Great Gifts Under $50
If you're looking for something small but thoughtful, consider one of these budget-friendly finds.
Staying connected while out on the trails is essential, and this waterproof cellphone bag mounts directly to the front of their bike for easy access. It is waterproof with Touch ID, perfect for rainy days.
Fit more than just a phone in this mounted pouch with a separate component for keys, a wallet, or other small items. It is made to fit smartphones with displays up to 6.4 in, and built-in reflective features make it easy to spot day or night.
Each purchase also supports small businesses – Velmia is a startup with a focus on high-quality products and superior customer service.
Give the gift of preparedness. This 16 in 1 multitool is durable and fixes most bike problems. The best gifts for cyclists are usually compact because of limited space, and the Wotow multitool will fit in most small bags or backpacks. This portable toolkit includes:
Allen Keys: 2, 2.5, 3, 4, 5, 6

Socket Hex Wrench: 8, 9, 10 mm

Slotted screwdriver

Phillips screwdriver

Socket extension rod

Solid wrench 8, 10, 15 mm

Hex key wrench 2, 2.5, 3, 4, 5, 6 mm

Spoke wrench

Three nylon pry tire rods
Experienced cyclists know that grease is vital to keep moving parts from freezing up and prevent corrosion or rust from building up. Park Tool developed the 1000 Polyurea grease specifically for bike repair and maintenance.
This lubricant preserves important bike parts from extreme weather and repels moisture. It provides sheer protection and can be used on ball bearings, threads, pedals, bottom brackets, and more.
Riding at night can be scary if cars can't easily see you, but this LED headlight is bright enough to be visible to vehicles up to 150 feet away. The BV bike headlight and taillight provide up to 80 hours of LED light on AAA batteries.
The adjustable quick-release mount easily connects to most bikes. Each light is weather-resistant and has three modes. The taillight is compact and versatile that also works for night hikes, jogs, and dog walks.
Like with bike grease, cleaning your bike protects it and extends its use. This versatile cleaning kit removes dirt and grime from bikes but also works in the house. Each kit includes:
Bike chain scrubber

Chain cleaning brush

Tire scrubber

Tapered detail brush

Wheel brush

Sprocket scraper

Sprocket brush

Bike clean mitt
For best chain cleaning, Oumers recommends holding the chain and turning clockwise to degrease. They also provided information to give your bike its best clean.
Get the adventurer on your list a pannier that can hold most of the tools and gear for hitting the trails or for longer trips. Carry up to 10 gallons of everyday essentials and cycling accessories. Choose between two colors, green and black, to match most bikes.
This pannier was designed with angled corners to provide optimal pedaling space and velcro straps for easy installation. The universal design is compatible with most bikes, including commuter, road, or mountain bikes, and its reflective logos provide extra visibility.
Provide protection with the Freemove reflective vest that provides 360-degree visibility from 750 feet or more. The lightweight design and mesh material are breathable in warmer weather but easy to layer when temperatures drop.
While the vest comes in sizes extra small through XXL, there are adjustable velcro straps on the sides to adjust the fit. Its design includes a front velcro pocket to keep small essentials, like a cell phone, wallet, or keys. This kit also comes with two reflective ankle or wrist bands and a mesh storage bag.
Gift Ideas $100 or less
Gifts for cyclists don't have to break the bank. These gift ideas under $100 are sure to please.
Most cycling is high cardio and endurance exercise that requires increased oxygen flow to keep blood circulating. GO2 developed the endurance workout device to increase Positive End Expiratory Pressure (PEEP), which prevents airway pressure collapse, improves stamina, and improves performance.
The GO2 is comfortable to wear with or without braces and improves endurance and oxygen levels in the body. It is designed by doctors, is World Anti-Doping Agency (WADA) compliant, and comes with a 100% product guarantee. 
Cycling enthusiasts usually have many different bikes and gear that end up taking up a lot of space. One of the best gifts for cyclists is the StoreYourBoard adventure wall rack that easily mounts in a garage, shed, or other wall and holds bikes, gear, and other adventure equipment.
The bike storage attachment holds most bikes, including youth, mountain, hybrid, and beach bikes. The universal attachment holds bike gear, including helmets, and prevents damage. This high-quality rack is made with solid steel and aluminum and holds up to 200 lbs.
Prevent gear from tracking throughout the house with this large duffle bag. It is large enough to fit helmets, padding, boots, a hydration pack, and other supplies. Smaller items will easily fit in the outer side and end pockets.
Serious Steel Fitness designed this gear bag with durable 1000D nylon fabric that will last years. The hard panel provides bottom support to hold heavier items without losing their shape.
BMX and mountain bike enthusiasts will appreciate these high-quality knee and elbow guards. Each set includes:
2 knee/shin guards

2 elbow/forearm guards
These guards provide protection, even in the toughest terrains, with durable PU plastic shells. Each guard is designed for comfort with protective foam and strap clips. The leg guards have 24 vents for heavy airflow and 16 arm vents for maximum cooling.
Bike storage is sparse, but these handlebar bags provide convenient space to hold gear and essentials. Two detachable bags connect and easily mount onto your bike. Each bag is 100% waterproof and easy to clean.
The large bag holds roughly 4 gallons, and the small bag holds up to 1.5 gallons. These universal bags fit both mountain and road bikes. Once you're done riding, take the bags off and strap them on as a fanny pack to keep your essentials with you.
This gift is excellent for someone who needs to warm up before big races or wishes they could ride in inclement weather. The BalanceFrom bike trainer stand works on any surface to stimulate real cycling feel while remaining safe and stationary. It remains quiet when operating and is easy to assemble.
There are eight resistance settings for endurance training and a resistance controller to adjust the resistance levels easily. This versatile stand fits most mountain or road bikes with a 26-28 in or 700C wheel.
Consider a trunk-mounted bike rack for traveling cycling enthusiasts. The Allen Sports rack is ultra-compact and folds up to fit inside of a backpack or bag. It fits any type of vehicle, including SUVs, minivans, hatchbacks, and sedans, and comes in one or two bike styles.
The legs are padded for vehicle protection, and there are three additional security straps to lock it on. Each kit comes fully assembled for easy installation, includes a carrying bag, and is backed by a lifetime guarantee.
Premium Gifts Over $200
Impress even the biggest of gearheads with these luxurious gifts.
Regardless of how experienced a rider is, it is essential always to wear a helmet. They protect your head from injury and can also protect against harsh weather. Smith helmets are made from a protective polycarbonate shell and AeroCore impact foam for comfort and protection. Each helmet also features 18 breathable vents and is certified by the Consumer Product Safety Commission (CPSC).
This helmet is a unisex design that fits most adults and is easily adjustable with Smith's VaporFit retention system. Smith has over 50 years of experience designing innovative sports gear.
It is important to stay hydrated when riding your bike or participating in any type of sport. Proper hydration helps improve stamina and overall performance. The Evoc FR hydration pack provides necessary hydration on and off the bike. Each pack holds three liters of water.
This pack comes in sizes small through XL and has an adjustable belt for an added comfortable fit. Along with water, this pack can store food, gear, and other essentials.
Improve shift performance with the XDT speed cassette. This high-performance cassette keeps shifting smoothly and seamlessly on pavement or singletrack. It easily attaches to the sprocket and works to preserve energy on hills and down gravel paths.
XDT crafted the speed cassette to provide an elegant, smooth rotation that helps your bike perform better. This speed cassette is 50 ft long and black to fit the look and feel of most bicycles.
The Mayynka cycling belts strap to wrists or ankles to provide additional safety when riding at night. Use them to tighten the legs of your cycling pants with the added benefit of reflective blues, greens, and greys. They are designed to fit most at 40 cm long x 3 cm wide.
This versatile belt can also be used when jogging or walking your dog at night.
This best gift for cyclists is excellent for families who like to ride together. Safely attach your baby to your bike with the Annex front mounting children's seat.
The comfortable, innovative design is made with thicker cushions and pedals that provide a safe rest for the baby's feet. The large seat holds children up to 44 lbs. It's front-facing for children to take in their surroundings and easy to install on a mountain, road, or shared city bikes.
The Garmin Instinct is a smartwatch for outdoor adventurers who need a durable watch to withstand activity.
It is compatible with most smartphones and has a built-in three-axis compass, barometric altimeter, and support from multiple global navigation satellite systems when traveling unfamiliar terrain.
It is compatible with the Garmin website so that you can plan your trips in advance. The long-lasting battery holds up to 14 days in smartwatch mode, up to 16 hours in GPS mode, and up to 40 hours in Ultratrac battery-saver mode.
The high-quality ZOUSHUAIDEDIAN light is compatible with USB plug-ins to recharge and provide optimal light. The USB can also be used to charge other devices as a battery source. See wherever you are going with 360-degree adjustable angles and an easy-to-install bracket.
This durable light is made from aluminum alloy metal and is scratch and water-resistant. A wire-controlled switch makes it safer to turn the light on and off using the handlebars.
Final Thoughts: Best Gifts for Cyclists
If you're stuck on what to get your favorite cyclist during the holidays or their birthday, any of the gifts above will make a great choice. Even if you're on a budget, we've highlighted plenty of great picks that won't break the bank.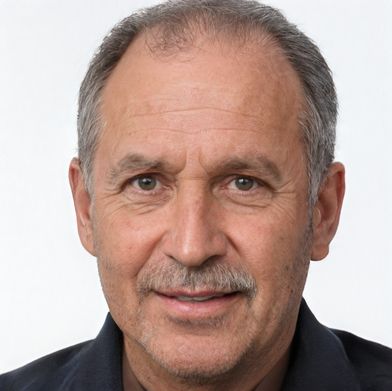 Steve Beck is a passionate cyclist and experienced writer covering the cycling industry for over a decade. He has a wealth of knowledge and expertise in all bike-related things, from the latest products and technologies to the best routes and trails. His articles are well-researched, informative, and engaging, and he has a talent for explaining complex cycling concepts in a way that is easy to understand. Steve can be found on the road when he's not writing about bikes, putting his knowledge and skills to the test.