Bike GPS Tracker: how to install one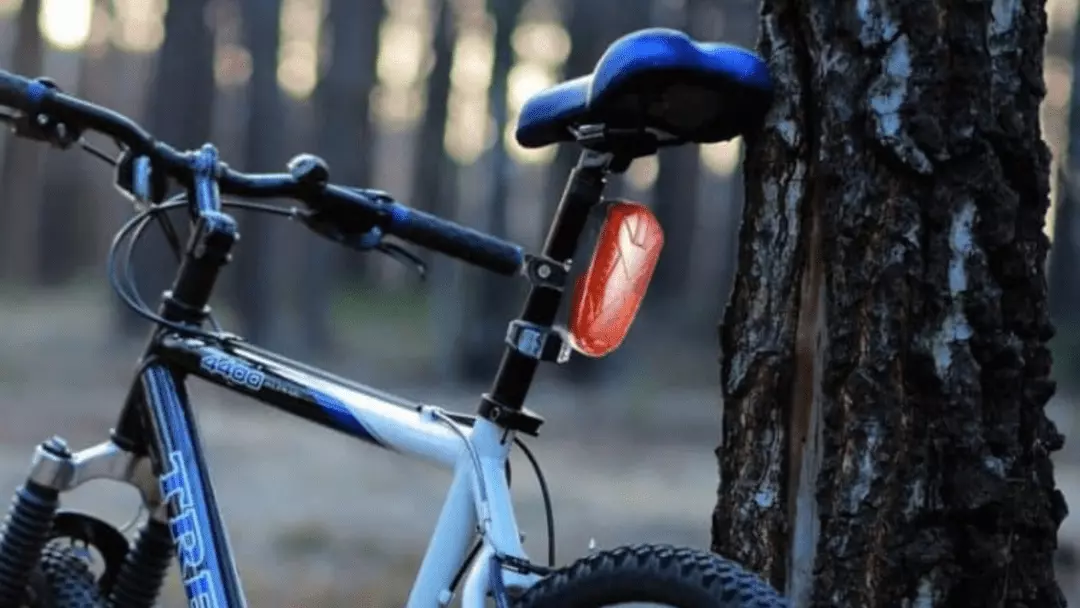 When you're alone in outdoors with your bike, you've probably thought about safety and perhaps even worried about something happening to your bike.
But even when you're just doing your daily bike commute to work, anything can happen to your bike. To protect it, you need a bike GPS tracker.
What, exactly, are GPS trackers?
GPS (Global Positioning System) trackers are portable devices that can be attached to vehicles and other items so that they can be tracked remotely. This can be used for a variety of purposes.
For example, a GPS tracker can provide information about the vehicle when it comes to things like speed as well as provide location information, such as if the vehicle has been stolen so that it can be tracked down.
Other GPS trackers can track your cycling performance, and some can do all of the above! Interested in fitting your bike with a GPS tracker to keep it safe? Here's the lowdown.
How GPS Trackers Specifically Work On Bikes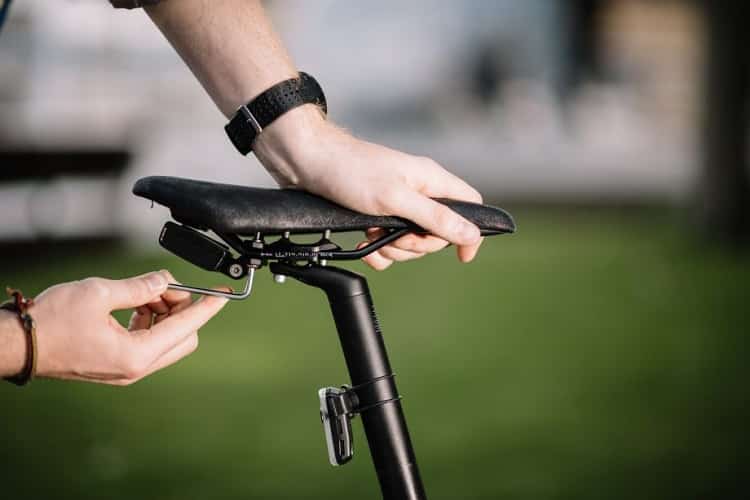 A GPS tracker is a really small device that you can attach to your bicycle without it being seen by others.
This device will connect with your smartphone via an app, thus enabling you to track down your bike if it's stolen.
The app makes use of Google Maps to provide you with real-time data. With this information, you could notify the police about the bike's location so that they can recover your bike, which is pretty neat and could even help you get it back.
How To Install A GPS Tracker On Your Phone
Different bike trackers will be installed differently.
Some will require you to have them installed onto your bike by a professional, while others will make it easy for you to do a DIY installation.
The good news is that you can easily install many trackers yourself.
Now the question is where on your bike the GPS tracker should be installed. Often bike GPS trackers will be attached to the bike seat.
This is probably the best place for a GPS tracker because it's out of the way and not easily seen.
However, other trackers really ensure that the devices remain out of sight as they enable you to attach them inside the handlebars – yes, inside them.
An example of this is the Sherlock GPS bike tracker that gets placed inside one of your bike's handlebars so that thieves won't have any idea it's in there and tracking their every move.
How To Connect Your Bike Tracker To Your Phone
Now that you know where your GPS tracker will be installed on your bike, you need to be able to access it with your phone so that you'll receive notifications if something happens to the bike.
Connecting your bike tracker to your phone is usually done with the use of a smartphone app, and many of these trackers are compatible with Android and iOS phones.
You'll have to download the app onto your phone, which will then guide you on how to set it up. It's obviously important that your phone will need to have the correct connectivity, which could include Wi-Fi or Bluetooth.
Three Of The Best Bike Trackers To Purchase
If you're interested in purchasing a bike tracker, you might be wondering where to get one.
There are plenty of places online, such as Amazon, which makes it easy to get a tracker. Here's a rundown of some of the best bike trackers to consider.
Amcrest GPS GL300 GPS Tracker
Although this tracker requires you to pay a monthly service fee of $25, it's worth it if you're worried about the safety of your bike because it uses real-time info via Google Maps that's updated every few seconds.
It's also built to last, thanks to its waterproof casing. Its motion-detecting sensors will notify you when your bike's on the move. You can watch real-time data from various devices, such as your smartphone or computer, which makes it very accessible.

This GPS tracker is known as an invisible GPS device for your bike. How it works is that it's got a plastic tube that's compatible with a range of handlebars – it fits into the steerer tube – so it's completely out of the way.
The extra benefit of this is that it won't take up space on your bike. If you've parked your bike somewhere and someone moves it, you'll get a notification on your phone and you'll also be able to track your bike via Google Maps.
Garmin Edge 820 Bundle

Having a GPS tracker isn't just about ensuring your bike's safe when you're not around but also that you're safe when riding it. The Garmin Edge tracker has what's known as an Incident Alert feature. If you're in an accident, the device will send notifications to emergency contacts so that they can find your location and help you.
There's also a Group Track feature. When cycling in groups, it allows you to stay in touch with other cyclists so that you remain safe. As for why it's called the "bundle," it comes with a remote to make using it even easier.
However, this device isn't meant for tracking your bike so that you'll ward against theft. It's more for other times when you need to track your location and is a great example of how GPS bike trackers are being used for various purposes.
How To Find The Best GPS Tracker For Your Bike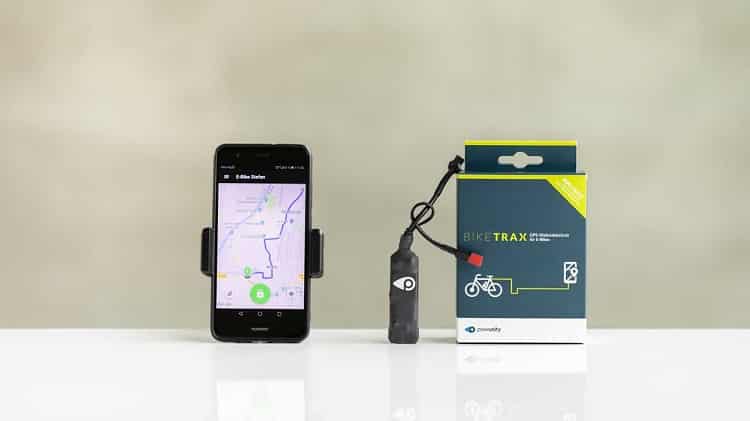 Now that you know what some of the most effective GPS bike trackers are, you might be wondering what features to look for in a tracker to ensure that you get an effective product.
Here are some tips.
Check for great battery life. It would be pointless to choose a bike GPS tracker that doesn't give you enough battery life. If your bike goes missing, the GPS tracker's battery will drain before you can even track it. With GPS trackers, the average battery life is said to be 20 hours, but this can be much more with bike trackers. Swisstrack Bike Tracker offers a battery life of up to six months!
Consider the device visibility. You should always choose a bike GPS tracker that's as unnoticeable as possible so that it can't be easily found by thieves and ripped off the bike.
Choose the smallest size possible. Of course, linked to the above point about tracker visibility is the size of the device. You want it to be as small as possible so it can't be seen.
Ensure it's built to last. Make sure your tracking device is constructed out of tough materials so that it will have a long lifespan, especially if you usually bike in rough terrain. A waterproof outer casing is something to look for in this regard.
Look for geofencing. Geofencing is basically a type of service that enables the device to trigger a notification that's sent to you whenever it leaves a specific location. This is useful to have on your GPS bike tracker.
Get a tracker with motion detection. If you want to be notified whenever someone even touches your bike, this can help you feel even safer. Check that the GPS bike tracker has motion detection as one of its features. A device that offers this is Tailit. It sends you a push notification if someone touches your bike, and if they end up stealing it the device's accelerometer will update their location so you can track them.
Check its real-time tracking ability. How often will your bike GPS tracking device inform you of where your bike is? It's no good if the device only tracks your bike's location once every hour. You should be able to get real-time info much more regularly than that. Some bike tracking devices, such as Shield Bike, will track your bike every 30 seconds.
Does the device go the extra mile? If your bike gets stolen, this can be a disheartening and stressful experience, even if you have jacked it up with a GPS tracker. You might wonder what to do. Some devices actually help you to recover your bike, not just track it. An example is Troja Bike. The company offers private investigation services in some countries to help you get your bike back. They also work with local law enforcement.
Can GPS Help You Recover Your Bike?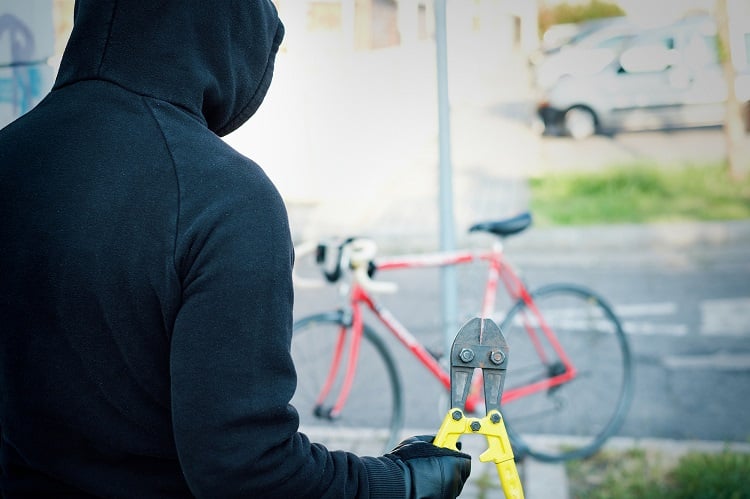 Over two million bicycles are stolen annually and only several hundred thousand are recovered by police, as Bicycling reports.
If your bike's been stolen, you'll probably wonder if you can bring the GPS tracker information to the police.
You should.
By sharing the tracking information on your phone that shows where your bike is, police could use the real-time info to recover your bike. This can increase your chances of recovering your bike.
There is something to bear in mind, though, and it's not pretty: bike thieves sometimes disassemble bikes in order to sell their stolen parts.
So, if your bike's been nabbed, tracking it down via its GPS tracker might only help you find one part of the bike in which the device has been installed, such as the handlebars.
That said, it's always worth contacting your police to report the crime and track down your bike with the help of GPS. Besides your GPS tracker, you should also do other things to ensure that your bike can be returned to you.
Register Your Bike
You should register your bike so that it will have a serial number. This makes it easier to track it in the event of theft or if your bike goes missing. You can register on various sites, such as Bike Index.
Spread The Word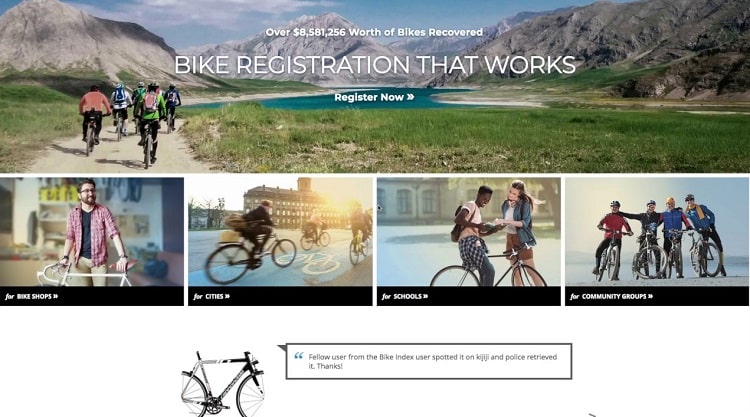 If your bike's been stolen, you should connect with online organizations that track down bicycles. Bike Index does that too.
It's the most commonly used bike registration service in the world with almost 400,000 bikes and thousands of daily searches.
Bike Index is often used by bike owners, bike shops, and even police departments. Once your registered bike has been listed as stolen, this will alert people in the community about it.
If police happen to find your bike or someone is sold the bike, they can check the bike's serial number and then this will notify them that the bike is stolen.
You can find out more about getting a serial number for your bike by reading "Can You Look Up A Bike Serial Number?"
Related Questions
How Can You Protect Your Bike Against Theft Without A GPS Tracker?
Where Can You Check To See If Your Stolen Bike Is Being Sold?
While some bike thieves will strip bikes and sell the individual parts, others will try to sell the whole bike. If your bike's been stolen, it's worth checking sites such as Gumtree, craigslist, and eBay.
Conclusion
You want to keep your bike safe, but sometimes no matter how much you try to ensure its safety thieves still get at it.
To prevent that from happening, you should install a bicycle GPS tracker.
In this article, we've featured some of the best bike GPS trackers on the market as well as provide you with the information you need about trackers and how they work.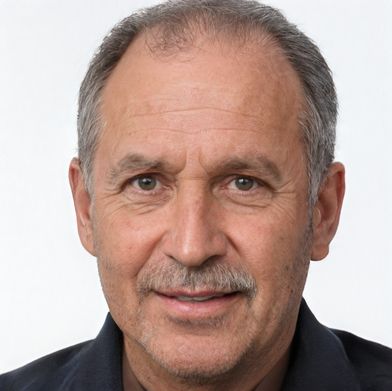 Steve Beck is a passionate cyclist and experienced writer covering the cycling industry for over a decade. He has a wealth of knowledge and expertise in all bike-related things, from the latest products and technologies to the best routes and trails. His articles are well-researched, informative, and engaging, and he has a talent for explaining complex cycling concepts in a way that is easy to understand. Steve can be found on the road when he's not writing about bikes, putting his knowledge and skills to the test.