What Do I Do If My Bike Tire Won't Inflate? 8 Possible Solutions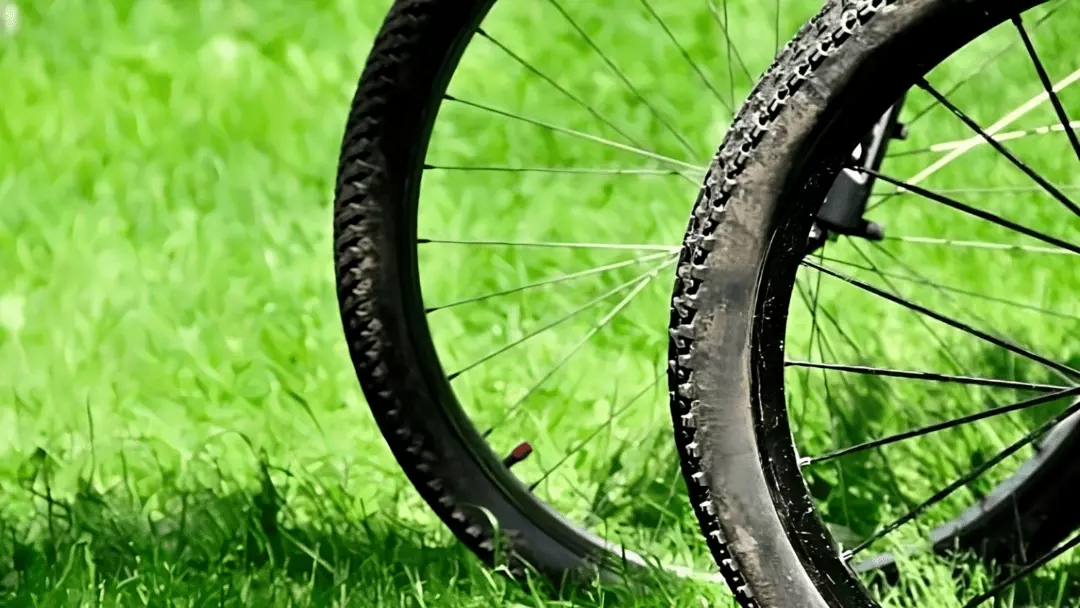 No cyclist enjoys pumping bike tires. But your bike tires not inflating can be worse – especially if you are on a long bike trip.
This could happen for several reasons, from a punctured tube to a broken pump. Never fear; wherever there's a problem, there's a solution!
In this article, we will explore tricks that can help when your bike tire won't inflate. Keep reading to find out more.
What Do I Do If My Bike Tire Won't Inflate?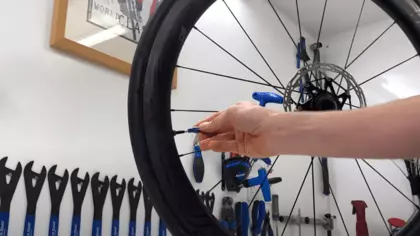 Many things can make your bicycle tire lose air. Many issues, including punctures, valve mismatches, and other variables, can make your bike tires lose air pressure.
The first step to fixing these problems is to figure out why your bike won't inflate, so we will detail the most common causes.
1. Look for a Puncture
Punctures are among the most common reasons why your bike tire won't inflate. Over time, the tire's condition starts degrading, and it's common to have a puncture on both tires and tubes.
Before you start pumping air, thoroughly examine your tire to ensure there are no punctures. Punctures will make your tire deflate over time.
If you can, try submerging your tire. The resulting bubbles will make any punctures more apparent. Alternatively, squeeze your tire and listen for the soft hiss of air near the leak.
Punctures are easily gummed up and fixed. However, if the tires have too many punctures, it is probably best to buy a new tire.
2. Check for the Right Valve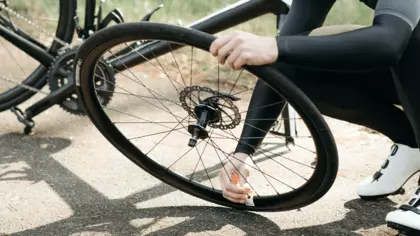 Using a valve that is not designed for your bike can stop your bicycle from inflating. Different types of tires need to be inflated using different equipment and methods depending on the type of valve.
Before you plan a bike trek, make sure that you use the proper equipment for your valve. There are many options available on the market. Browse through them to find the best equipment for your bike.
Types of Valves
It is crucial to identify what type of valve your bike tires have. There are four major types of tire valves:
Presta valve
Schrader valve
Woods valve
Tubeless valve
Presta Valve
Presta valves come with tires that have inner tubes and tubeless tires. Presta valves are known for being slimmer and lighter than Schrader valves. These valves are well-suited for narrow tires.
Presta valves are used in road bikes. Unlike a Schrader valve, Presta valves do not have a spring in them. Therefore, they are easier to pump. Presta valves also do not leak air unless they are pressed hard.
If you pump your road bike tires to the optimal tire pressure, you will not get a flat tire if you forget to close the valve cap.
Schrader Valve
Schrader valves are thicker in size and are usually found on mountain bikes. These valves can also be found in tubeless tires. All the components of a Schrader valve, such as the valve core, valve plug, etc., are heavy-duty, making it a perfect fit for mountain bikes.
These valves are thick and have springs that regulate the airflow. Schrader valves also have a check valve which sets them apart from a Presta valve.
Because of all these differences, a specific air pump and pump head is needed to inflate a Schrader valve. If you do not have this pump head, it may be hard to inflate your bike tires.
Woods Valve
Woods (or Dunlop) valves are close to the size of Schrader valves. The Woods valve is only found in tires with tubes. A Woods valve can be inflated with the same pump or air compressor as a Presta valve.
In countries like Japan, India, and Korea, bike tires with Woods valves are in abundance, but in the USA, it is rare to find bicycle tires that have Woods valves. Most bikes in the USA have either Presta or Schrader valves instead.
Tubeless Valve
Instead of being attached to a tube, tubeless valves get attached to the bike's rim. Tubeless valves are available as Presta and Schrader valves.
3. Check the Pump
The pump and head of the pump should be examined if your bike tires are leaking air constantly. There are several kinds of pumps and pump heads; for example, separate pumps and pump heads are made for Presta and Schrader valves.
Most modern-day pumps have adjustable pump heads that can inflate every bike tire type. Using the wrong pump is a common reason why bike tires do not inflate.
It is essential to make sure that the pump fits properly. If the pump chuck is not fitting properly, you will probably find your bike tires utterly flat within a day.
It is essential to ensure that the pump or air compressor you are using is the right pump for your bicycle tire.
For example, if you are trying to inflate the tire of your mountain bike using a mini pump tube, it will not work; a mountain bike uses a Schrader valve which a mini pump can't inflate.
4. Faulty O-ring
Another reason that cyclists often miss when they have a flat is a faulty O-ring. O-rings are situated at the top of the air hose – the part which connects to the tire's valve core.
Ensure that your bike tire is getting adequate air pressure and the O-ring is not damaged. Certain adhesives can repair an O-ring, but it may be better to buy a new O-ring at your local hardware store.
5. Check the Valve Stem
You have properly checked for punctures, that you are using the proper pump for your bike's tire, and that the O-ring is not faulty. Despite your efforts, you are still struggling with the issue of escaping air—or worse; your bike tires refuse to take any air at all.
If this is the case, you have probably damaged your valve stem. There is only one easy fix to this problem: buy a new tube to replace the damaged one.
6. Check Valve Cores
Valve cores are also very prone to damage and are often why tires refuse to hold air. However, unlike stems, there is no need to replace the tube completely. Spare valve cores are available in the market.
So, if you see that your bicycle wheel is not taking anymore, and the pressure gauge is stuck at a very low-pressure mark, try replacing your valve core. It's wise to have at least a spare valve core for emergency purposes.
7. Use The Right Pump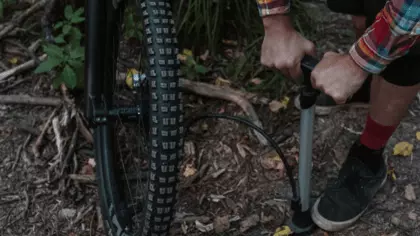 There are various types of pumps that are used to pump air. Each of these pumps is cut out to pump different tube types and tubeless valves. Hence, using the right kind of pump will ensure that your bike wheel is inflated properly.
If you are using a Presta valve, use an air chuck that is compatible with the valve. You must also make sure that the pump fits properly to the valve cap of your tire. Finally, make sure that there is no leakage in the air hose of the pump.
Types of Pump
Many types of pumps are floating around in the market. In this part, we will shed light on the most popular ones.
CO2 Inflator
This piece of equipment releases compressed carbon dioxide gas stored in CO2 cartridges to inflate a tire. It is the easiest and fastest way to pump a tire. The only downside of CO2 inflators is that if you run out of CO2 cartridges, you will not be able to inflate your tire.
Floor Pump
Floor pumps are among the most efficient pumps in the market. Most modern-day floor pumps have an adjustable nozzle that fits Presta and Schrader valves. They also come with pressure gauges so that you assess the air pressure inside the tire.
One of the common mistakes that many cyclists make is that they forget to change the pump nozzle, and thereby, their bike tires do not inflate no matter how much they try. Once they stop pumping, the tires become flat again.
Mini Pumps
Mini pumps come cheap and can be easily carried anywhere, making them popular among cyclists who go on long bike trips.
It takes more effort to inflate a bike tire using mini-pumps. Tires that require high pressure to inflate are not ideal for pumping using this equipment.
8. Check for Sealant Issues
Sealants are a necessary evil. It's impossible to use a valve without a sealant. Over time, the sealant inside the tire starts to form skin and clogs the valve core. It allows very little air into the tire, and as a result, the bike tires do not inflate.
To get rid of this issue, you have to remove the skin that forms inside the sealant. You will need to remove the core to open the valve. After you do that, you'll be able to get rid of the sealant skin.
Remember to remove and store the valve core carefully; it's small and can get lost easily. Find a thin tool, and remove the skin carefully.
You can do it with an Allen wrench. Whatever you use, don't use anything sharp. You don't want a punctured tube in your bike.
Also Read: How to remove Presta valve core
Frequently Asked Questions
1. How do I Fix a Bike Tire That is Not Inflating?
A variety of reasons can cause your bike tire to stay flat. For starters, check whether your tires have any punctures. Have you checked that? There are a few other things to look for.
See if your pump fitting is proper or not. Also, check if any part of your tire valve is damaged or not. Once you can ascertain the problem, fixing the issue will be a piece of cake.
2. Do Presta Valves Prevent This Issue from Happening?
There are no valves in the market that can prevent this issue from happening. You can prevent this problem from occurring by inflating a tire properly. You need to fully seat the tube by pressing the little pin down before pumping air.
One good thing about this valve is that it does not leak air until you push the tube down. However, always remember to screw the little nut on a Presta valve after filling the tire with air.
3. Why are My Tubeless Tires Not Inflating?
Your tubeless bike tire is probably not tightly fitted to the bike rim. That is why the tire is failing to hold constant pressure. Also, there is a possibility that your tire has a puncture. Moreover, some sea lent skin build-up inside a tubeless tire can also cause a tire not to inflate.
4. Is it Normal for Tires to Lose Air Pressure with Time?
Yes. With time, valve stems tend to deteriorate and start losing pressure.
5. Why do My Bicycle Tires Get Pinch Flats?
This problem occurs when cyclists use low air pressure in their bike tires. To avoid this problem, see if your tire has the proper pump fitting. Also, pump your tires as per the prescribed pressure by the manufacturer.
Conclusion
Every cyclist has encountered this bizarre situation where their bike tire won't inflate. It's a relatively common yet frustrating problem, especially when you are on a trip on your bike. Several methods can help you troubleshoot the problem and help you with your journey.
Apart from the methods that have been discussed in this article, one other thing everyone can do is have spare equipment with them.
It might add a little extra baggage, but having a spare tube and spare valve cores can go a long way in making your life easier while traveling.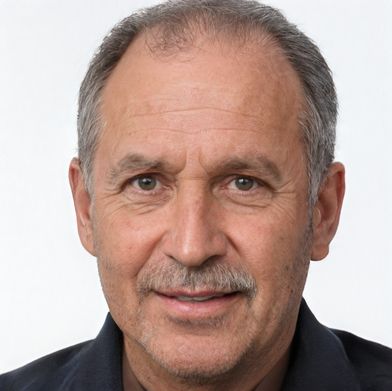 Steve Beck is a passionate cyclist and experienced writer covering the cycling industry for over a decade. He has a wealth of knowledge and expertise in all bike-related things, from the latest products and technologies to the best routes and trails. His articles are well-researched, informative, and engaging, and he has a talent for explaining complex cycling concepts in a way that is easy to understand. Steve can be found on the road when he's not writing about bikes, putting his knowledge and skills to the test.