Are Haro Bikes Good? – [A Complete Guide]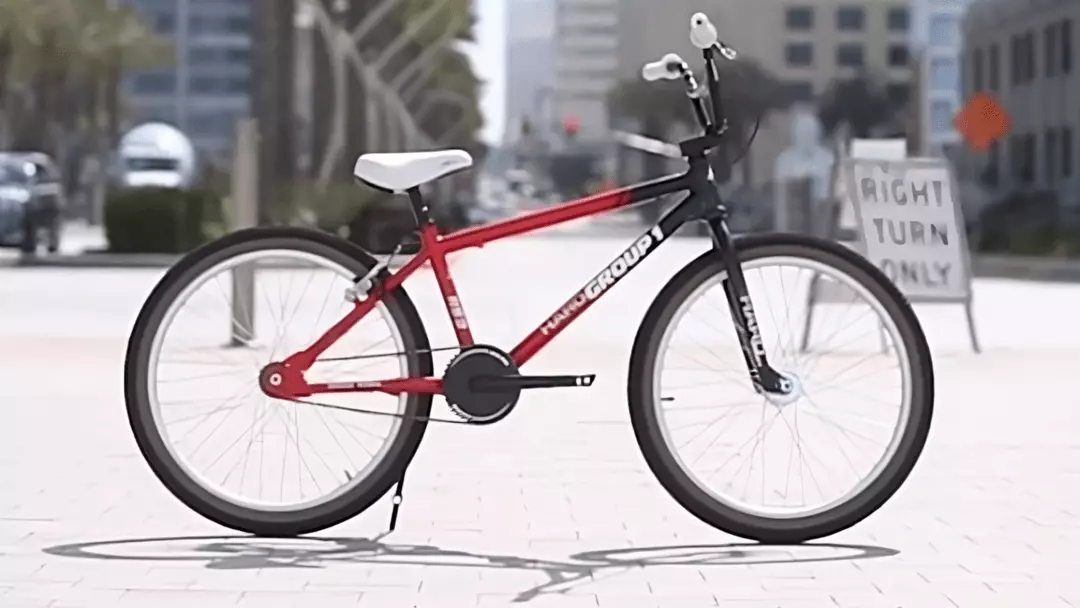 Are you in need of a new bike and wondering which brand to go for? It's hard to pick the right bike as it's going to need to last you for a long while.
If you heard the name Haro and now you're wondering, "are Haro bikes good," you've come to the right place.
The bicycles produced by Haro Bikes are good for several reasons. With their upgradeable, efficient parts, the company offers a wide range of affordable bikes. Moreover, they come with good warranties.
Even though Haro bikes aren't flawless, it's a bike brand that you can trust. So, you can find a bike that will suit your needs simply by doing a little digging into Haro Bikes' offerings.
Haro Designs History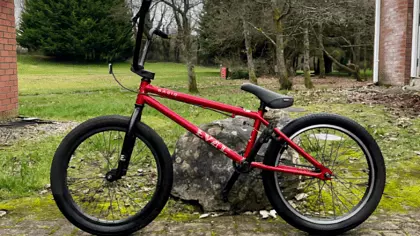 Haro Designs was founded by an American named Bob Haro in the year 1978. In that year, Haro Designs was initially founded as a BMX brand. He started his journey making bikes in his house.
However, people quickly recognized the quality of his designs. That started to create a demand for his bikes.
In light of this, Bob proceeded to establish his company in Torrance, California, which allowed him to expand and meet the demand for his bicycles, particularly by promoting his newly in-demand BMX Brand, especially his freestyle BMX.
It so happens that the freestyle BMX earned the name 'Father of Freestyle' rather quickly.
At the time of Bob's newfound popularity, the most popular renowned of his BMX bikes were the Haro Sport and Haro Master. In the 80s, these two BMX freestyle bikes dominated the market.
While Bob decided to sell the brand in 1988, he remained with the company for five years as a consultant before ultimately leaving.
In 1993, a man named Jim Ford led a group of investors and renamed Haro Designs to Haro Bikes. Ford kept the initial designs of Bob Haro and re-established the reputation of the company.
In 2008, Haro Bikes went crazy big. They started to produce hybrids, comfort bikes, mountain bikes, and cruisers. Nowadays, Haro Bikes is one of the leading brands of bikes in the United States in the bicycle industry.
Are Haro Bikes Good? Advantages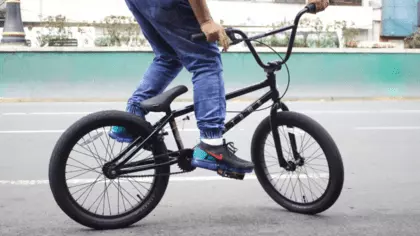 There are more good things about Haro Bikes than there are bad things.
They're made out of more efficient and stronger components that are even upgradeable, lightweight pedals and frames, a wide range of different bikes with affordable prices, and warranties that simply make any buyer happy.
Let's take a look at the advantages of Haro Bikes.
Components
The most admirable part of Haro Bikes is the components that are used. The company has always selected the highest-quality parts to ensure that their bicycles are extremely durable and offer the efficient performance that we expect from Haro Bikes.
For instance, the suspension forks of these bikes are robust enough that they can take on even the hardest hits while nevertheless offering a smooth riding experience.
When it comes to the efficiency and strength of the brakes of these bikes, you're not going to be disappointed at all with them.
Frames and Pedals
Haro Bikes believes in maneuverability and speed. This is apparent based on the materials that they use to make the bikes.
Let's talk about the bike frames first. They are so lightweight that they can easily be lifted and they allow you to ride comfortably.
When you are thinking about mountain bikes, you want them to be as lightweight as possible. You can climb mountains with these bikes easily and speed up whenever it's necessary.
Now let's talk about the pedals of Haro Bikes.
The pedals are another component of the bike that encourages acceleration as well as the ability to ascend with power. To encourage more acceleration, they're made out of plastic.
Warranty
Only a few of the good brands can match the impressive warranties that attach to the bicycles produced by Haro Bikes.
The suspension forks and frames of Haro-brand units usually come with limited lifetime warranties. However, these warranties can cover these components against any kind of defects from the manufacturer.
Of course, these warranties won't cover any wear that occurs naturally or as a result of an accident or any kind of improper use.
Furthermore, Haro Bikes will offer you a limited one-year warranty for the paint job, the finish, and, some of the other components that are attached to the bikes. Remember, these policies will only apply to the initial owner of the bikes.
Upgradeable Parts
Since these are bikes that are made for people on a tight budget, it is unreasonable to expect that each and every part will be of high-end quality.
However, the standard parts that are of a lower quality are upgradeable. So, when you're able to afford to upgrade, you can take the necessary steps to elevate your bike to a more elite level.
If some of the parts of your Haro bike are heavier than you need them to be, then you can easily replace them with much lighter parts. Similarly, you can replace parts seamlessly if there are any worn-out or defective parts on your bike as well.
The most important factor here is that all of these replacement parts or upgradeable parts are compatible with any bike from the Haro brand that you might own.
Price Range
Haro Bikes takes pride in how inclusive the brand is. One way of showing their inclusivity is by how they stock bikes of all price ranges for all people. Their products span a wide range of price points, making them affordable for everyone.
The starting price point of their bikes is just a bit over $350, and the higher-end models can retail in at up to about $4000 as well.
When it comes to their electric bikes, they can cost a bit over $6000. In general, you can purchase a decent hybrid, beach cruiser, mountain bike, or even a BMX for between $600 and $1000.
Variety of Bikes
Prices aren't the only way Haro Bikes show inclusivity. They also do so by offering a wide variety of products. The company designs bikes that will suit all kinds of riders of different cycling ages, gender, and experiences.
Whether you're a beginner or an advanced cyclist, you can get a good Haro bike that will suit your needs.
More importantly, the Haro bikes come in different sizes that will suit different people of different sizes and ages. There are also some great options for women that you can choose from.
Disadvantages of Haro Bikes
Every good thing has a downside, and there's no way of appreciating the good without acknowledging the bad. The same is true of Haro Bikes.
While Haro's bikes have pedals made out of lightweight plastic, they're not as strong as you would want them to be, especially when it comes to the most aggressive kind of cycling.
If you're a hardcore road racer or a mountain biker, that can be a downside for you. For bikes that are made for people on a tight budget, the components of the bikes are just standard ones. To address this problem, you may have to pay extra for upgrades to guarantee good performance.
Now about bikes of high-end quality. These high-end bikes are very expensive; the highest-priced bike from this Haro brand can cost between $4000 and $6000.
Of course, with this high price tag comes high maintenance costs. However, if you're a pro at riding your bike, then routine maintenance shouldn't be a problem.
Kinds of Haro Bikes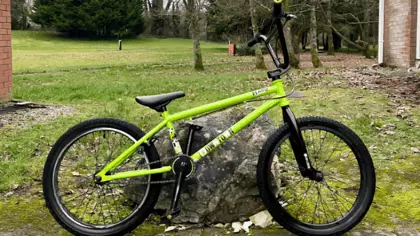 Haro Bikes stocks many kinds of bicycles. This includes mountain bikes, kids' bikes, hybrid bikes, BMX bikes, cruiser bikes, and electric bikes.
Let's explore the kinds of bikes Haro manufactures.
Mountain Bikes
Enough though the paradigm of a Haro Bike is their BMX products, the mountain bikes aren't too far behind.
If you were to judge the Haro mountain bikes on their performance, you would have to conclude that they are not bad compared to the BMX bikes of Haro Bikes.
For starters, Haro's mountain bikes feature more efficient and sturdier parts that guarantee durability and efficiency.
The frames of mountain bikes are stiff yet lightweight, making them reliable, easy to maneuver, and capable of rapid acceleration. The resilient structure of the Haro mountain bikes ensures that they work well even with rough usage.
Now, about the suspension of the Haro mountain bikes.
Most high-end bikes of this brand employ a suspension of 4-bar linkage that promises that you can easily control it.
They also provide bump absorption, which is optimal. The reference point here is the Shift R7 29, the all-mountain MTB for pro cyclists that provides full suspension.
Overall, Haro Bikes make full-suspension, electric MTBS, kids' MTBs, XC, sports fitness, and urban bikes. They're all bikes of great performance, according to riders.
Electric Bikes
These days, Haro Bikes is thriving in the electric bike sector. Their electric bikes are very expensive, costing between $4700 and $6300. Although they are expensive, they also look really cool!
However, what is most important is that the Haro electric bikes perform great. They come with better geometry than other bikes and also feature a much more powerful drive train and motor.
You get into an attack-ready position with the geometry of these kinds of bikes, which is necessary for riding on mountains.
The Haro electric bikes, like the Shift Plus i/0 9 model, feature advanced suspensions, high-strength frames, and high-end tires.
The Shift Plus has such a build quality that allows you to ride on really tough terrains. While prices for the model are really high, it'll make up for it with its performance.
BMX Bikes
For more than three decades, Haro Bikes has been an industry pace-setter as well as the brand to beat in the BMX sector. Their bikes are tough to beat.
For freestyle, Haro BMX bikes are perfect because the frames are compact and the forks are robust.
Apart from freestyling, Haro BMX bikes are great for street racing as well as on dirt trails.
These bikes come in frames that are adult-friendly, which sets them apart from other BMX bikes. If you've found that other brands are unable to accommodate your height, look into Haro-brand bikes.
The Haro Downtown 26 is specifically designed for taller people. It comes with a headset that is fully sealed, molded pedals, hi-ten forks, and high-traction Kendra tries. These qualities make for a great freestyle bike indeed.
Hybrid Bikes
Haro makes a specific kind of line of hybrid bikes that are known to all as the "comfort hybrid."
With a modern touch, these hybrid bikes are very ergonomic, making them a comfortable ride for anyone. However, they're best for use on urban roads. These bikes are one of Haro's lighter ones.
These bikes feature ergonomic grips, lighter frames, and cushioned saddles to promote comfort for optimal riding.
They also have seat posts that are suspended, and some of them come with suspension forks as well for promoting optimal bump absorption. So, they're even better than other normal road bikes.
The one hybrid bike that I'm going to talk about here is the Lxi Flow 3. It comes with an adjustable stem, a head tube that is slacked, high-rise handlebars, a suspension seat post, and a comfy saddle for laid-back cruising.
Kids' Bikes
Haro makes some amazing bikes for kids that you can get for your child. Lately, they've been making kids' mountain bikes, balance bikes, and BMX bikes.
I've already said a lot about the brand's mountain bikes and the BMX bikes, so let's talk about the balance bikes.
Haro balance bikes are great for kids who want to learn to ride. They can try to learn in a park, on deck, or even in your living room with these bikes.
The bikes are not only safe for your precious kid but also easy for them to ride unsupervised. They are super cheap, cost about $100 on average, and they come with decent components.
Let's talk about the Prewheelz balance bike line's standard option, the Haro Bikes Prewheelz 10. This 10-inch bike comes with tubeless tires that are scuff-resistant, an oversized seat, high-impact Mag wheels, and an adjustable handlebar, making it both comfortable and good for aggressive cycling. This one is perfect for one- to three-year-old kids.
However, there's a big difference in the upgradeable parts; there are better components available, but they cost you more money.
Cruiser Bikes
The Haro cruiser bikes are also known as DCL Sol cruisers. You can ride upright because of the laid-back geometry of these beach cruisers. They don't have as powerful a motor as the other electrics, but the brakes are awesome. Anyone who has ridden one will agree.
These bikes remind us of the 90s and the 80s because of their retro-inspired looks. They've got massive balloon tires for cushioning your roll and ensuring that you ride seamlessly, whether it is on beaches, paved roads, boardwalks, park greens, or pavements.
There's only one thing that can be an issue, and that is that these bikes are heavier than others because of their huge wheels and frames.
Apart from the weight issue, these Haro products are very good. They're the cheapest Haro Bikes, apart from the kids' bikes, costing you less than $500 on average.
Their simplicity is remarkable, specifically the drivetrain. This makes them very easy to maintain.
The bike I'm going to reference here is the Haro Tradewind HD. It lets you have a more relaxed ride because of its pedal-forward design. It comes with efficient and robust parts as well.
Frequently Asked Questions
1. Are Haro Bikes Good?
Yes, Haro Bikes are good. They're not just good; they're legendary.
These bikes are made to function and last properly. They're not the most stylish bikes, but they are predictable and are arguably the most reliable bikes on the market.
2. Where are Haro Bikes made?
Haro Bikes started its journey in the Torker BMX's Fullerton headquarters. They're made in Fullerton, Orange County.
3. How Costly or Affordable are Haro Bikes?
Haro Bikes can be both costly and affordable. The kids' bikes sell for $100 on average, whereas the electric bikes can cost more than $600 apiece.
4. Are the BMX Bikes Made by Haro Bikes Any Good?
Yes, the BMX bikes produced by Haro Bikes are really good. They're one of the best freestyle bikes of all time.
Final Words
Are Haro Bikes good? The answer is "yes." Haro Bikes is one of the leading bike brands in the market. Their products are as sturdy as they are reliable.
When it comes to performance and affordability, no one can match Haro Bikes. There are so many durable and robust options to choose from. The prices are budget-friendly for everyone.
So, if you've learned anything at all from reading this article, it should be that it is worth looking into Haro bikes when you're on the market to purchase a bike for yourself or your kid. Enjoy the ride!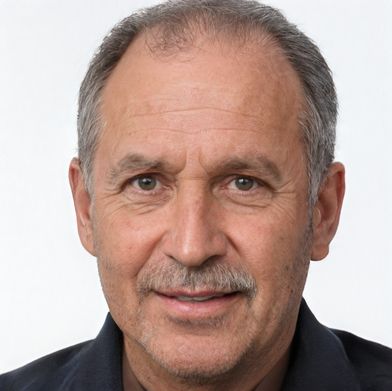 Steve Beck is a passionate cyclist and experienced writer covering the cycling industry for over a decade. He has a wealth of knowledge and expertise in all bike-related things, from the latest products and technologies to the best routes and trails. His articles are well-researched, informative, and engaging, and he has a talent for explaining complex cycling concepts in a way that is easy to understand. Steve can be found on the road when he's not writing about bikes, putting his knowledge and skills to the test.