Can You Put BMX Handlebars on Mountain Bike? Explained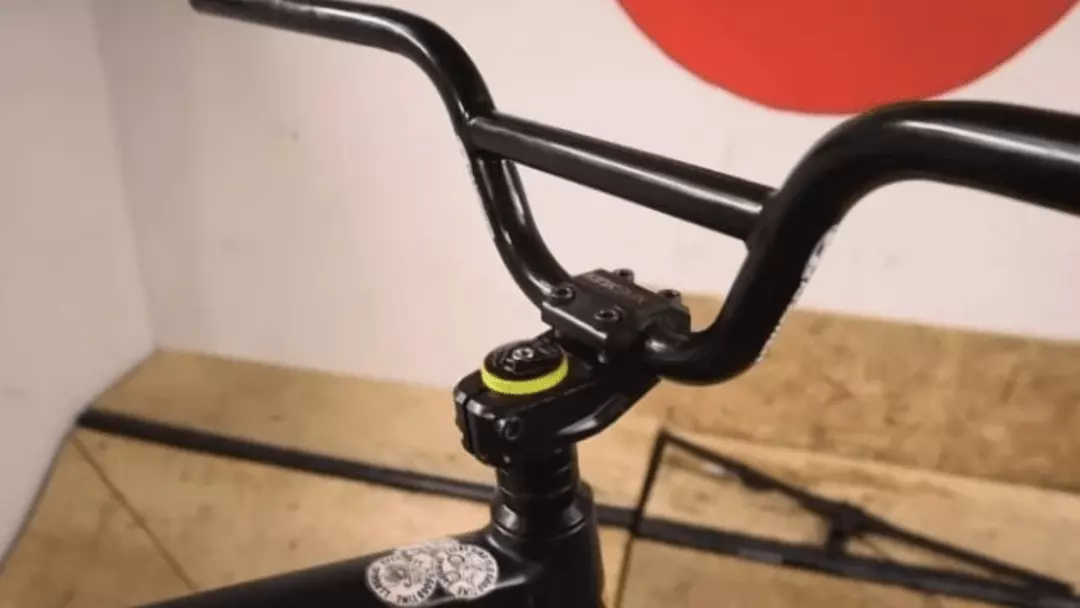 If you want to increase the reach of your mountain bike, then it sounds like a good idea to replace its handlebar with BMX. But wait – can you put BMX handlebars on mountain bike?
It is not impossible to put BMX handlebars on a mountain bike; however, you shouldn't decide on a handlebar with more than eight inches of rising. If you do that, you might change the geometry of your entire bike, which could pose some cycling issues as well.
Keep reading this article to know more about putting BMX handlebars on a mountain bike, including benefits, warnings, and good brands.
Can You Put BMX Handlebars on Mountain Bike?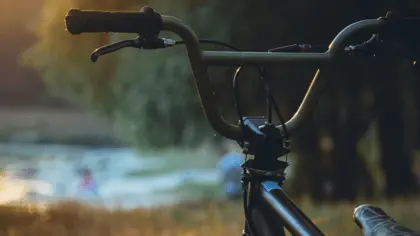 Even though it is possible to put a BMX handlebar on a mountain bike, you should keep one thing in mind: BMX handlebars come mostly with a 5-to-8-inch rise, which is a high standard.
If you were to put handlebars of such a rise on your bike, you would be put in an upright position when you're performing jumps and stunts.
However, if you fit the handlebar on your mountain bike, then this high rise would affect your riding, which is discussed below.
Changes in the Geometry of a Mountain Bike
If you install a BMX handlebar with a high-rise on your mountain bike, the original geometry will be changed on your bike. This would mean that you can't expect to maneuver your bike the same way you did before, and the bike may prove uncomfortable.
You might get an uncomfortable and unnatural cycling posture because of replacing your mountain bike's handlebars with BMX ones.
If you were to install BMX handlebars on your mountain bike, the advantage of aerodynamic seating would no longer be there.
The main problem that you will face with this kind of posture is that you might feel the strain on your back and seat bones, which will make it hard to cycle uphill.
Furthermore, the wind drag that you are most likely to suffer from will increase, slowing you down even more.
An upright position for cycling is good for city rides and even casual riding, but it doesn't go with mountain biking.
Another thing that changing the geometry can do is make the handlebars closer to your chest, which is dangerous for you. Replacing the handlebars will give a height boost to your handlebars, which reduces the distance between the handlebars and your chest.
While this may seem like a good thing, it's very dangerous for you. This is because if you were to land or jump heavily, your chest might easily hit the closer handlebars, which could result in rib injuries.
BMX Handlebars Are a Bit Heavier
While replacing your mountain bike handlebars with BMX ones can change the original geometry of your bike, there's another flaw to this situation, which is that these handlebars add more weight.
You might not know this fact, but some of the handlebars of BMX are heavier than the handlebars of mountain bikes.
To be specific, the freestyle BMX bicycles have heavier handlebars than mountain bikes.
This is, however, not the matter with race BMX bicycles' handlebars. The race BMX bicycle has handlebars that are lighter than mountain bikes and freestyle BMX bicycles.
Entirely Uncomfortable
The rider has to ride out of the saddle when the geometry is unhindered on your bike.
However, you will find the bars to be very high, and you can't pull them upwards because you are way below them. The only option that is left for you is pulling them back.
You won't get much boosted pedaling output with this kind of pull because it's not vertical; it's horizontal. This will result in a loss of the efficiency that you used to have, and you will get weird handling.
There's another drawback of a super tall handlebar, which is the hip extension that is now shortened. A higher bar can force a rider to stand upright while the hips are almost fully extended. As a result, your pedaling becomes a better exercise.
Reduce the Effects of Using BMX Handlebars on Mountain Bike
After knowing all the negative effects that come with installing BMX handlebars on a mountain bike, do you think that you shouldn't do it at all?
The thing is, there are ways around it. I'll let you in the secrets of how you can put BMX handlebars on a mountain bike.
You have to remember that the problems mainly occur when you use BMX handlebars that have a high rise, such as those with a rise of more than five inches.
The easier solution is to go lower. You can go for anything less than or equal to 3 inches to 5 inches high to avoid the risks.
The diameter of the clamp is another thing that you need to consider before doing this. It's preferable if you were to go with a clamp diameter of 31.8 mm if you want to keep the real stem of your mountain bike.
Acekit 720mm31.8mm Bike Handlebars is a BMX handlebar that meets these criteria.
This specific handlebar has a clamp diameter of 31.8 mm and an 18 mm rise, making it appropriate for BMX. Road bikes and mountain bikes.
If you want to replace your existing stem as well, you should get a BMX handlebar that has a clamp diameter of 22.2 mm.
Fairdale HBAR MX 28X4in CP is the best option to meet the criteria.
This specific handlebar has a clamp diameter of 22.2 mm and also a 4-inch rise.
How to Install BMX Handlebars on a Mountain Bike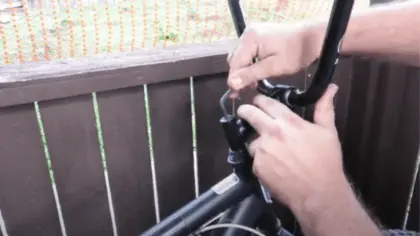 Before you install your new BMX handlebar on your mountain bike, you need to look for a BMX handlebar that has the right clamp diameter.
If you're not looking to change the stem of your current bike, then you should go for a clamp diameter of 31.8 mm.
However, if you're indeed into changing the stem of your bike, then you can go ahead and get a handlebar that has a diameter of 22.2 mm.
Now that you have your handlebar, you can go ahead and follow the instructions below to change your mountain bike's handlebar with a BMX handlebar.
Start by removing the shifters and brake levers from your bike's handlebars.
Now you can start detaching your old handlebar from your bike's stem. You can avoid this step and leave the stem if you plan on keeping it and use a handlebar with a clamp diameter of 31.8 mm.
This is where you install the new stem on your bike if you don't want to keep it.
Now, install the new handlebar of BMX and tightly bolt it.
You have to remember that the handlebars of BMX are slightly thinner than the handlebars of mountain bikes. You might need to use shims for installation in some cases.
What a shim does, for your information, is that it allows you to put in a bike seat post of a smaller diameter right into a wider seat tube of a bike.
Benefits of Fitting BMX Handlebars on a Mountain Bike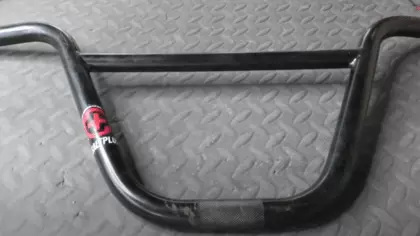 Why should you get into the trouble of trying to put BMX handlebars on a mountain bike? Is it worth the time, money, and effort?
I'll tell you why. There are a few reasons to do this, such as a higher rise on your handlebar, aesthetics, and making more room for any attachments.
Let's explore these reasons in more depth below.
More Rise
One thing that the mountain bike handlebars don't have and the BMX handlebars do is that it has a higher reach. BMX handlebars have 3 inches to 8 inches of rising, putting you in an upright position.
You get a lot of advantages from such posture, including reducing the extra strain on your elbows and wrists. However, the posture will only help in smoother terrains— not with extreme biking and uphill biking.
More Attachments
Mountain bike handlebars are not as wide as BMX handlebars. Consequently, the BMX handlebar offers you more space for attaching accessories such as flashlight holders, GPS trackers, bells, phone mounts, bags, and more.
The Aesthetics
It may sound odd to most people, but a lot of people use BMX handlebars instead of their mountain bike handlebars because of the aesthetic appeal they bring to their bikes. BMX handlebars are generally more appealing to the eye, so they may give your mountain bike a distinctive, stylish look.
Things You Need to Know About Handlebars
There are a few things that you need to know about comfort handlebars. Let's explore those down below.
The Sweep
The first thing to know is that the amount of sweep that is best for you is subject to terrain, personal taste, your bike's geometry, and how it will fit your bike setup.
You might notice the difference with bars that are designed with a 15-degree sweep or more, as it will take some pressure off your wrists and reduce the tension in your shoulders.
Overall, this angle allows your ulnar nerve to have a much more natural position instead of staying in a constricted and pinched position, as can happen with straight bars. This could result in numbed muscles when you are riding for long hours at a time.
There exist some extreme angles that range from 30 degrees to 45 degrees, which is something that I would recommend trying out depending on what kind of riding you do.
Just consider the bar's shapes as well because some can bend straight back, whereas others can first curve forward, which might need some experimenting with different lengths of stems depending on if you want a similar reach or get a more upright position.
Some manufacturers sell an upsweep, which even affects your elbows' position.
The Rise
Most mountain bikes aren't necessarily made for touring. They have relatively short headtubes, or the steer tube is shorter than you might like as well.
The first option for you is to stack up spacers like a series of casino chips or use a steeply angled stem.
The other option for you is to get any of the handlebars, which would feature a higher rise, which is a good thing for tall riders.
That will bring the cockpit up as well as make it more parallel with the saddle. This will also help you with looking around and sightseeing.
The Width
Some of the bikers who use mountain bikes love narrow bars. Modern bikers love wider cockpits.
I'm a fan of wide bars as they help increase the steering leverage as well as offer you more control, specifically if you're carrying a big load down rocky terrain.
The Materials
The one drawback with this is that it can be difficult to maneuver in tight tree corridors up through narrow doorways. Depending on the terrain and the width of your shoulder, you might like narrower handlebars. But you can cut down wide bars if you need to.
There are so many materials to choose from, such as steel, aluminum, carbon, Chromoly, and titanium, all of which have their advantages and disadvantages.
Aluminum is affordable and popular but will suffer from exhaustion. Chromoly bars are hard but heavy. Carbon is the most obedient but is not as resilient to scratches as the others. Titanium, on the other hand, stays awesome almost forever but is expensive.
Depending on whichever suits you the best, you should choose which kind of material you want to get.
Some Great BMX Handlebars by Brand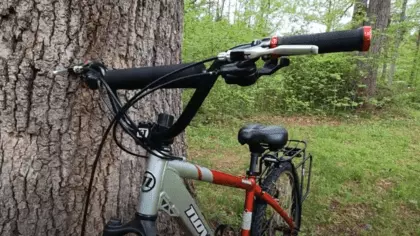 There are many brands out there that stock BMX handlebars for you to choose from. I'll make it easier on you with this list of BMX handlebars by brand.
Cult AK Bars
Cult is a remarkably well-respected brand. In 2010, Robbie Morales started the company, and it is still a huge success. The company's image centers on strong, diverse riders, and it has some trustworthy products on the market.
If you've seen the AK bars, you know that they are not wacky at all. They're classic, simple handlebars with a nice graphic of the Cult logo. They come in chrome and black.
The bars feel awesome geometry-wise. These days, a back sweep of 12 degrees is almost the best that you get on a set of handlebars. The standard upsweep is 2 degrees.
If you combine that with a generous width of 30 inches, the result is a balanced feel and a natural position, regardless of what rise you choose.
The Cult can offer you four rise sizes between 9 inches and 10 inches, so most riders are going to be satisfied with it.
The geometry of a bike with these handlebars looks great as well, and the shape is nice too. You can use this on your mountain bike, but you shouldn't go uphill with this rise.
Federal Drop Bars
Seventeen Distributions launched Federal Bikes in 2000. It has been through a lot of different chapters in the history of the BMX industry, but Federal Bikes is still, without a doubt, one of the strongest brands for BMX in the UK.
The team of Federal Bikes has been strong throughout the years, with big names like Jared Washington, Bruno Hoffmann, Steven Hamilton, Davey Watson, and Stevie Churchill.
Apart from these people, Dan Cox, Mark Love, and Dan Lacey have become the homegrown heroes of Federal Bikes.
Federal Bikes has maintained its status as a respectable brand thanks to the success of its products, both in the UK and in other countries as well. They are still popular for their amazing handlebars.
These bars have the right proportions, a natural arm position, right angles, and all the right qualities that you look for in handlebars.
The engraved logo will be the first thing that you will notice on these handlebars. It's another great example of Federal Bike's branding, which is understated yet classy.
Both the 2pc and 4pc V2 Drop Bars can be purchased now. Because of the updated sweeps, the feel of the 2pc bars is a little bit different.
Federal Bikes understands their market, which is why the 4pc has angles on them, making them feel quite good. They're for different kinds of riders. You find the right handlebars for you!
Fiend Team Bars
In the year 2011, Garrett Reynolds started a company named Fiend. Garrett Reynolds is an X-Games gold medallist almost every year. He is the winner of Simple Session every time.
In short, he's the ultimate boss of rad racing every day. If you watch any of the videos of this unstoppable guy, your mind will probably melt.
Fiend creates the outlet for this kind of riding. His BMX brand is being carried mostly by his amazing riding, as it should. There are zero gimmicks and no need for marketing for his brand—just a solid team of riders who know what they are doing.
The making of the Fiend Team Bars is what you expect from this brand. They are made of full 4130 Chromoly, butted, and heat-treated to save a little bit of weight. They are completely solid.
These handlebars are designed with the Fiend team in mind and are trustworthy handlebars. They say these bars can withstand anything thrown at them.
They come in different sizes as well, making them fit for every rider. From 8.5 inches to 9 inches rises, all of the sizes share the 12-degree and 2-degree sweeps.
Some of the higher bars even have a bit of extra width so that they're balanced.
These handlebars are nicely made with nice feels, solid structure, and simple looks for the savages of the Fiend team.
Frequently Asked Questions
1. Can I Install BMX Handlebars on a Mountain Bike?
Yes, you can install BMX handlebars on a mountain bike. However, it will most likely change the geometry of the bike, and you won't be as comfortable on your bike. You might strain your wrists and back, for example.
2. Can I Replace My Mountain Bike Stem with a BMX Stem?
With the right thickness, you can replace your mountain bike stem with a BMX stem. You need to make sure that the stem diameter of the BMX bike is the same as your old bike stem.
3. Is a BMX Bike Good for Biking in the Mountains?
No, BMX bikes are not good for biking in the mountains. They're not mountain bikes for a reason. They only have a single gear, meaning you would have to pedal hard when you want to go uphill. Plus, they don't have forks for absorbing any bumps.
Also Read: Best mountain bike pedals
Final Words
Mountain biking brings joy that can't be put into words. But you want your bikes to look good and feel comfortable. That's why you might want to consider using BMX handlebars instead of mountain bike handlebars.
But can you put BMX handlebars on mountain bike? Yes, you absolutely can. If you read the whole article, then you now know why you should (or shouldn't) install BMX handlebars on a mountain bike. The choice remains yours.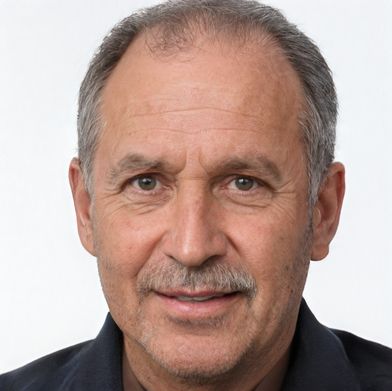 Steve Beck is a passionate cyclist and experienced writer covering the cycling industry for over a decade. He has a wealth of knowledge and expertise in all bike-related things, from the latest products and technologies to the best routes and trails. His articles are well-researched, informative, and engaging, and he has a talent for explaining complex cycling concepts in a way that is easy to understand. Steve can be found on the road when he's not writing about bikes, putting his knowledge and skills to the test.