Best MTB Tires For All Terrains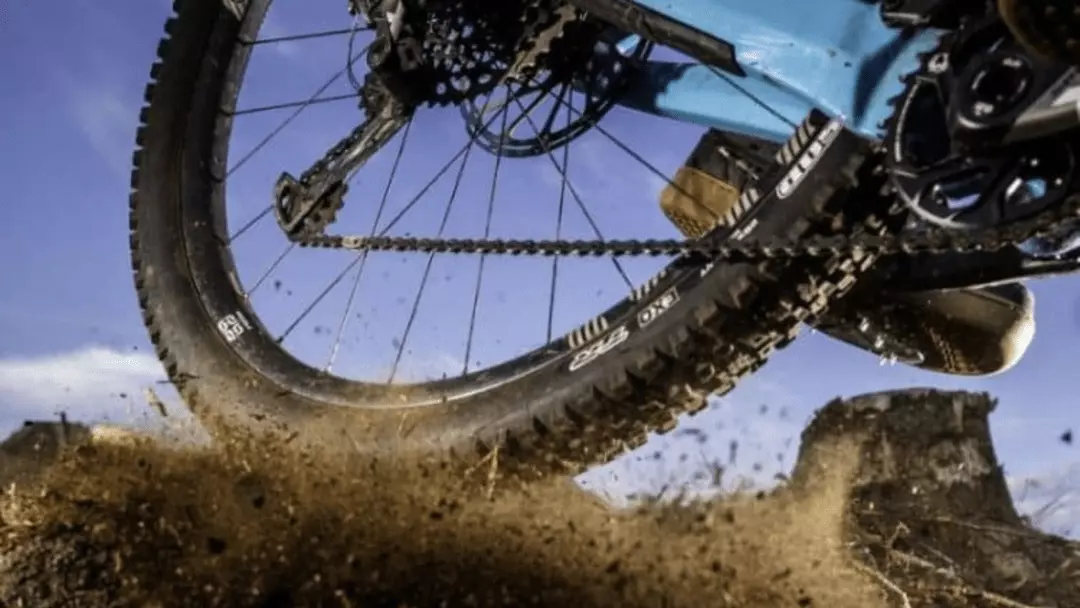 Your bike is nothing without a good set of tires.
What can you do with a beautiful frame, right?
If you need to turn your bike into a ground-eating, mountain-biking machine, then you need to get your hands on the right type of tires.
How are mountain bike tires different from other tires?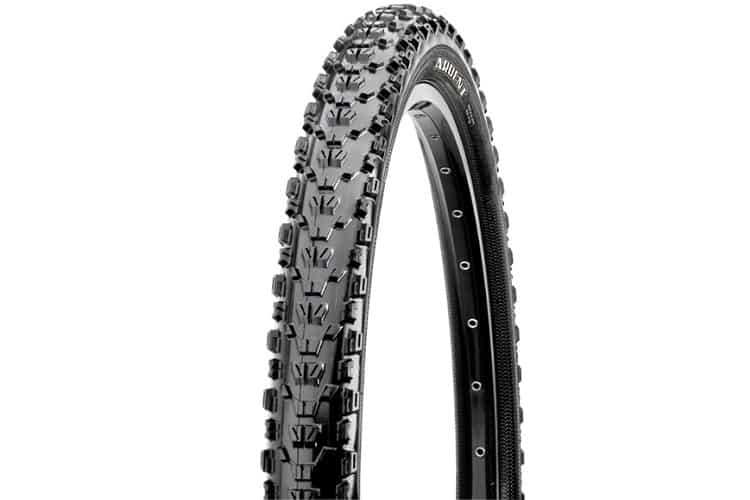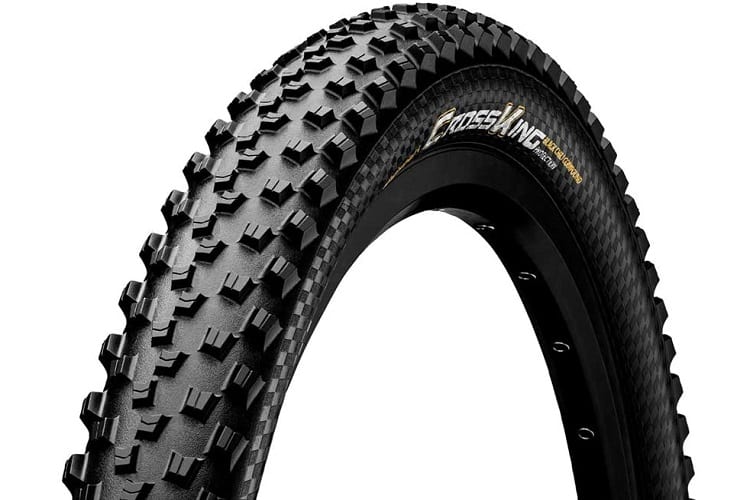 Material
Rubber, BlackChili compound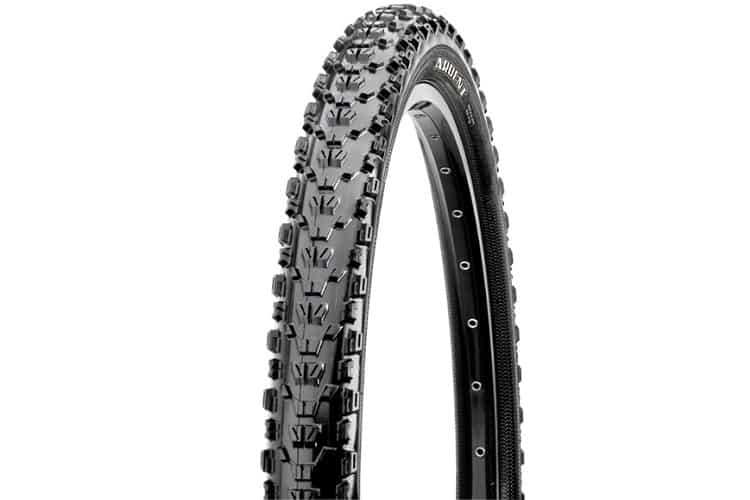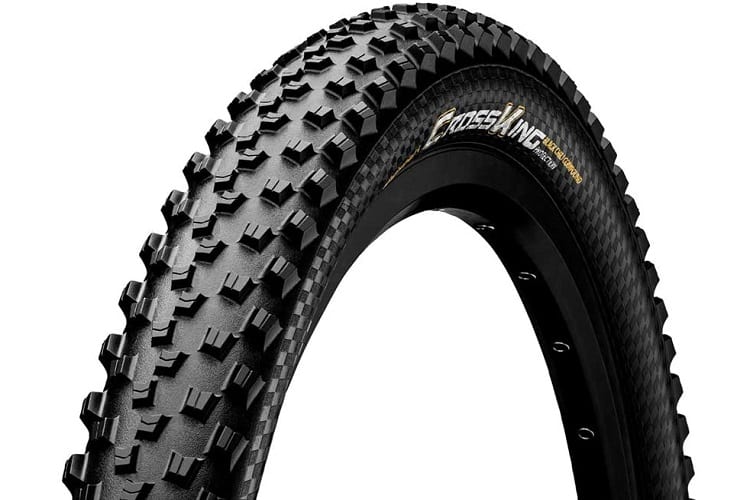 Material
Rubber, BlackChili compound
They tend to be larger and beefier than tires used on other types of bikes, such as road bikes. But they have many other benefits to make your off-road adventure more thrilling.
So, with that in mind, let's check out five of the best mountain bike tires to pimp your bike. We'll start out by looking at their general specs, then move on to digging into their features in greater detail.
Our Recommendations For The Best MTB Tires For 2023
Overall Winner: Maxxis Ardent DC EXO TR 29er Mountain Bike Tire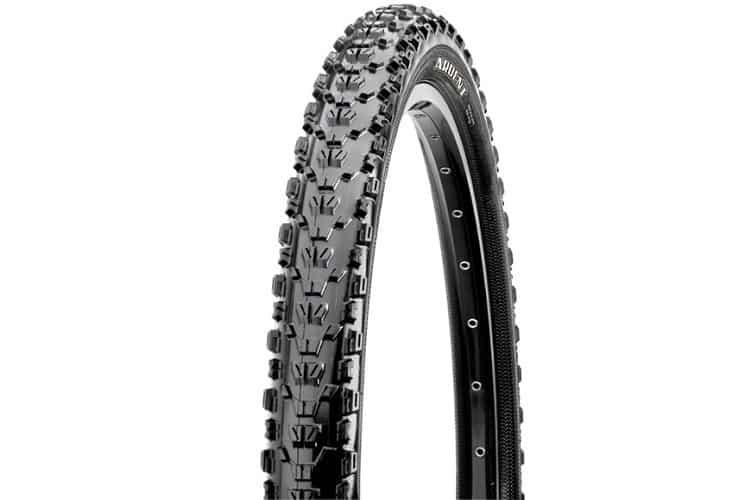 This mountain bike tire is all about giving you a lot of traction, so you can turn, increase your speed, and more without losing grip. Here's what you need to know about it.
Featured Specs
Large side knobs and ramped central knobs
EXO protection
Benefits
This tire has large side knobs that provide more edges to enable you to turn corners better at high speed.
It's got ramped knobs in the center that prevent rolling resistance.
This tire is built to last, thanks to its EXO protection. This is a lightweight but flexible woven fabric that's used in the construction of the tires to provide a more puncture-resistant sidewall.
Thanks to how it's tubeless, this tire can be used with or without a tube as long as it's correctly equipped.
This tire gives you the best of both worlds that you need on a mountain bike tire: it rolls effectively when you ride on packed dirt and offers supreme grip when you're on slippery terrain, so it's an all-rounder that's probably your best bet if you need a quality tire that can achieve lots of things.
Extra Features
Thanks to its powerful grip, you will feel more in control when riding with this tire. You'll be able to feel when the tire is nearing its breaking traction but it also has a way of drifting in a way you can expect – there are no surprises, which will make you feel more confident when riding on various types of terrain.
Drawbacks
One of the areas where the Ardent falls short is if you're taking it out on your bike on a very wet or muddy day. This is because it's a little high-maintenance, causing mud to collect. This also makes the bike slide a bit more when the ground is muddy or you're riding in rainy weather.
Buying Guide
This Maxxis Ardent tire costs around $50. It's a solid, durable tire that you'll get a lot of use out of, and it'll probably also improve your mountain bike riding by injecting you with confidence.
Runner-Up: Maxxis Ardent DC EXO TR 27.5 Mountain Bike Tire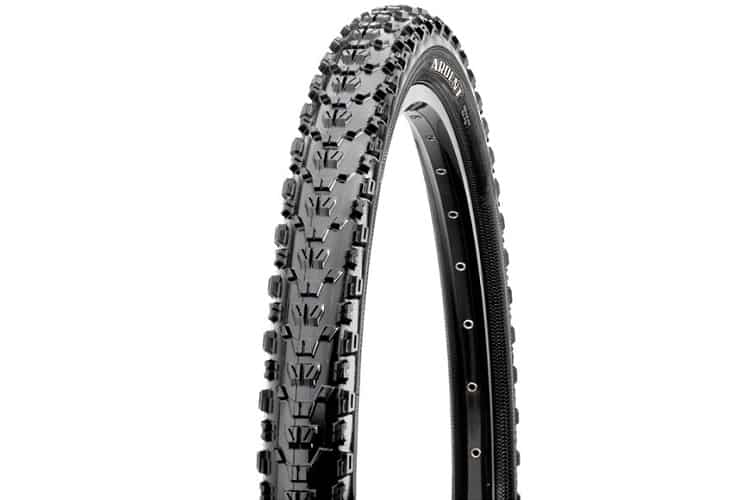 Maxxis Ardent makes our list of the best mountain bike tires again! The company is renowned in the tire business, providing quality and durable tires for a range of vehicles and bikes.
Here's why their DC Exo TR 27.5 tire is worth considering if you're in the market for mountain bike tires.
Featured Specs
Dual compound for better grip
EXO protection
Wider tires than the Maxxis Ardent 29er
Benefits
This Maxxis Ardent bike tire has block-style knobs on the side that create more edges to help you take corners at higher speeds. It's also got those ramped knobs like the 29er does to reduce rolling resistance.
Its EXO protection takes the form of flexible, strong fabric that makes the tire more resistant to cuts along its sidewalls. This is what makes the tire so great if you want to ride on rocky terrain.
Extra Features
This tire's got dual-compound tread that's both flat and broad for rolling, but it's got brake power to reliably bring down your speed.
Drawbacks
It's been said that this Maxxis Ardent tire doesn't perform as excellently as one would expect in wet conditions, especially when the terrain is especially rugged. In this way, it's got the same issue as the Maxxis Ardent we previously featured.
Buying Guide
This Maxxis Ardent alternative mountain bike tire costs around $60. It's pretty much the same thing as the previous Maxxis tire we featured, but it has larger tire width and is a bit lighter tire, which makes it a tad easier to install and use.
Alternative 1: Continental Mountain Bike ProTection Tire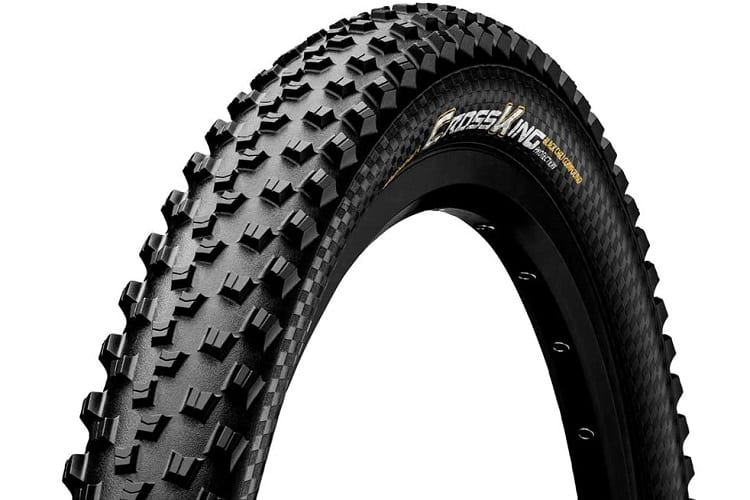 This Continental Mountain Bike is one of the best mtb tires because it's versatile enough to ensure that you can use it on any type of terrain. If you like your mountain bike tire to contain lots of features to make your ride much more comfortable, you'll love this one. Let's jump into its benefits!
Featured Specs
Black Chili Compound
ProTection Tubeless Ready
Cordura-reinforced casing
Benefits
This tire's got a strong grip and scores well when it comes to rolling, which is a result of its Black Chili Compound. This is a unique tread compound that's manufactured in Germany.
This compound enhances the tire's rolling resistance by approximately 26 percent as compared to advanced silica compounds.
This tire is resistant to punctures, thanks to its ProTection Tubeless Ready insert.
It's got a Cordura-reinforced casing. This makes the tire have more durability, even at low inflation pressure.
Extra Features
People who have purchased this mountain bike tire have reported that it holds up very well, even in riding conditions that contain lots of rocky areas and loose sand. Not only does the tire manage to roll and grip effectively, but it remains inflated so you won't have to experience a delay in your adventure because your tire's taken itself out of the game.
Drawbacks
What some people who've purchased this tire have reported is that it isn't always easy to install.
Others have reported that the tire is a bit heavy, even though it is strong and durable. It comes in at a weight of 900 grams, which is quite a bit heavier than other tires we've featured in this guide so far.
Buying Guide
This strong and versatile Continental tire costs between $40 – $100, depending on the size and style you choose when ordering it from Amazon.
Ultimately, it's a high-quality product that gives Maxxis a run for its money!
Alternative 2: Teravail Honcho 29 Mountain Bike Tire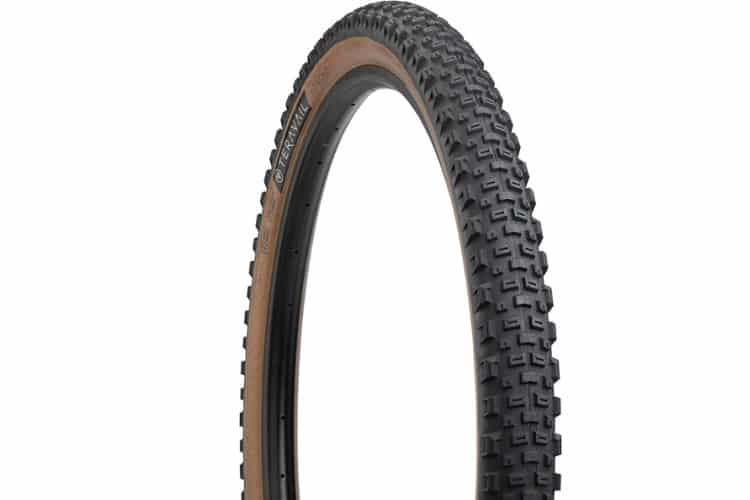 Never heard of Teravail before? If you have to navigate loose or uneven ground on your trail, you'll love the Teravail Honcho mountain bike tire that bites into tough terrain without hesitation. Here's why this bike and brand are a must to check out.
Featured Specs
Tubeless ready
Closely set lugs
Perpendicular siping
Benefits
If you're going to be riding on unstable ground regularly, you want a tire that will give you the confidence to do so smoothly, thus making your experience much more comfortable. This is achieved by the Teravail Honcho which comes with a light casing.
It's tubeless-ready to give you better traction, even at lower pressures, as well as prevent flats from getting in the way of your ride.
This tire rolls quickly and you can accelerate with it quickly if on hard-packed terrain. This is thanks to its closely-set lugs that offer a continuous rolling experience.
It's got perpendicular siping. In case you don't know, siping refers to a cutting process that makes slits across a rubber surface. This ensures more reliable traction on the tire.
Extra Features
The tire comes in two construction options: a light and supple one, or a strong and durable one, so you can choose the one that you'll get the most use out of.
You can get the tire in black or tan. With either one, the bike looks as fantastic as it performs.
Drawbacks
One of the issues that have been encountered with the tire is a loss of air, which requires you to keep having to check tire pressure and fill it up with air on a very regular basis. However, if that's something you don't mind doing, even if you ride daily, then that shouldn't be a problem for you.
Buying Guide
This Teravail Honcho tire costs around $70. While Teravail is a newcomer to the tire game, it has a lot to offer with its Honcho tire.
Alternative 3: SCHWALBE Black Jack Active Line Tire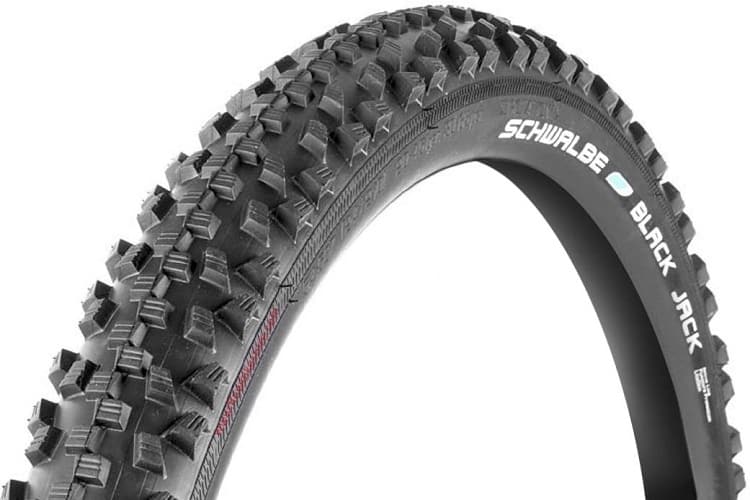 This Black Jack tire is a new addition to the company's Active line, and it's got some pro features that you'll want if you intend on taking your bike out on beefy, rugged trails.
Featured Specs
Kevlar Guard synthetic fibers
Shark's Tooth U-Blocks
Benefits
The tire comes with a Kevlar Guard. This belt is made of synthetic fibers that keep your tire safe but it's now been improved to offer flexibility too.
It's a light tire that can be used on mountain bikes as well as hybrid road bikes. This makes it the best all-around mountain bike tire
It's fitted with tread to suit various terrains, making it highly versatile.
Extra Features
The 2.1 inch tires fit well while offering quality center tread that's strong enough to handle snow conditions! This is a huge bonus because sometimes even the most durable mountain bike tires will stumble when it comes to extreme weather conditions.
It's got what's known as "Shark's Tooth U-Blocks." This is what gives it aggressive grip, such as when you're making sharp turns.
Drawbacks
Some people who have purchased this product have expressed dissatisfaction with how a wider size wasn't available, but there is a range of sizes you can purchase.
Others have reported that although the tire does offer a lot when it comes to grip, it does tend to battle a bit when you ride through deep mud. Okay, so you might be able to take it out in the snow but a very muddy trail could be a problem.
Buying Guide
This tire is versatile enough for various types of terrain while still giving you good bite when it comes to uneven ground. You can purchase it in various sizes on Amazon, with the 26 x 1.9-inch version costing around $25. It's very budget-friendly.
MTB Tires FAQ
Now that we've looked at five of the best mountain bike tires on the market, let's look at some common questions surrounding mountain bike tires and what makes them different from other types of tires so that you avoid making a tire purchase you later regret.
How Do I Choose A Mountain Bike Tire?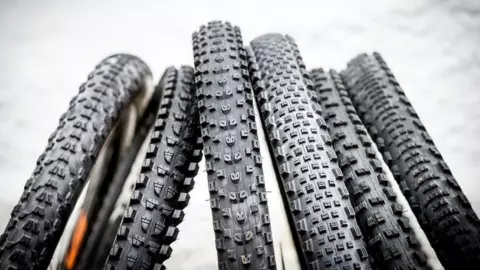 When choosing a mountain bike tire for your bike, you should follow some general guidelines that you'd follow when finding any tire for your bike. Here's a rundown of them to ensure you make the best purchase.
Find the right size for your needs. The tire inches play an important role when it comes to giving you what you need depending on what you're going to be using your mountain bike for. If you're a cross-country rider, you should choose tire widths that are between two inches and 2.4 inches. If you want a trail tire, choose a width that's between 2.25 and 2.4 inches. On the other hand, if your bike is a larger one, you'll want to ensure the tires are between 2.6 and 3 inches to give you more traction as well as make for a comfortable ride.
Choose a tire with the right knobs. If your tire has short, closely-spaced center knobs, it will be more suitable for hard surface trails. This tire will roll quicker, but there's a downside – you might have less traction as well as less braking performance. On the other hand, if you choose a tire with tall and broad knobs that are set wider apart, it will give you a better grip and make it easier to brake. However, it won't be as fast. So, you should choose this type of tire if you're going to be riding on loose or soft trails and require aggressive riding.
Look at the thread count. It's pretty common to find mountain bike tire thread that has around 60 threads per inch (TPI). This tire makes use of a greater quantity of rubber so that the tire will be heavier but give you more durability. On the other hand, if you choose a tire with a much higher TPI, such as 120 TPI, you'll have a lighter, more supple experience.
Look at the tire's bead. The bead of the tire is described as its interior edge. The air pressure keeps the bead securely inside the rim. You can find both folding and non-folding beads. Folding beads are constructed with flexible materials, such as nylon. These are lighter than non-folding beads which tend to be made of steel.
Should you go tubeless? As we've seen in our mountain bike tire reviews, it's common for mountain bike tires to be tubeless so that they can be combined with a sealant and tubeless rim, enabling the tire to maintain air. Tubeless tires are great for mountain trails as you can use lower tire pressure that gives you good traction.
Think about the compound. You can find a variety of bike tyre compounds. Compounds that are soft will give you a decent amount of grip but they won't be as durable as hard compounds which will roll faster. Dual compound bikes offer a blend of both hard and soft components, so the tire's side knobs will have soft rubber for better traction but their center knobs will be stiff for greater durability.
What Is The Difference Between Road And Mtb Bikes?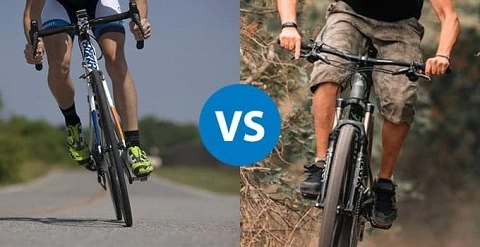 If you're not sure if you should purchase a road or mountain bike (mtb), it will help you to consider important differences between the two.
Road bikes are light and tend to have narrow tires so speed becomes the goal – that's the most important feature of a road bike.
With mountain bikes, on the other hand, they'll be used to navigate terrain that isn't smooth so they need to be jacked with strong and thick tires.
This is their main emphasis in order to prevent damage to the bike, such as when navigating rocky terrain.
Road bikes have forward-leaning positions for riders. This makes the bike more aerodynamic and contributes to the rider achieving faster speeds.
With mountain bikes, the riding position is usually upright, and this is achieved with the use of flat handlebars. Being upright gives the rider better balance, which is important when cycling on uneven or rocky terrain.
Another important difference between road and mountain bikes is that the latter will have raised lugs. These are like claws that dig into loose soil so that the bike maintains its control and traction, so they're pretty pointless on road bikes.
These are the main differences between road bikes and mountain bikes. So, if you ride on tar roads and never take your bike off-road, a road bike is probably your best bet to help you achieve fast, efficient commuting.
Using a mountain bike on smooth road surfaces is pretty pointless, considering that a mountain bike's features, such as its suspension, will go to waste.
Do Wider Tires Give More Grip?
It makes sense to think that a wider tire will give you better grip and traction, simply because it has a larger surface, right?
If you guessed so, you were right. A wider MTB tire will give you better traction, even in loose, sandy conditions.
In addition, a wider tire will make use of more air volume to absorb bumps on the ground. This makes your riding feel more stable and helps you to better control the bike.
What's the best width for your tires? You'll have to choose the right width for how you intend on using the bike. For example, if you're riding cross-country, your bike's tires should have between 2 and 2.4 inches of width, while downhill bikes should be a bit wider.
It's important to bear in mind that achieving greater width with your mountain bike tires will mean that you have to sacrifice some other features.
While a wider bike tire will give you more stability and traction, it usually won't have as great mud clearance between the bike's frame and tire. Remember that more fiction will affect your speed.
Finally, it might sound obvious to state, but you must always ensure that the inside diameter of your tire is appropriate for the mountain bike's rim. If not, then it won't work.
How Long Do Mountain Bike Tires Last On Pavement?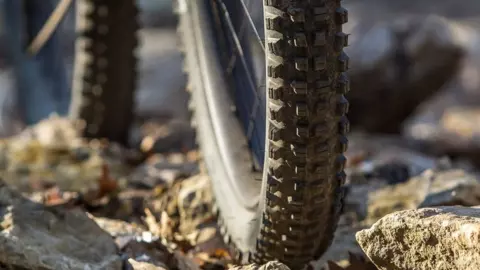 Earlier we talked about how using your mountain bike on smooth surfaces is a bit of a waste of its features because these bikes are built for more difficult terrain.
That said, if you're keen on using your mountain bike on pavements from time to time, you might be wondering how long its tires would last you.
If you only use your mountain bike on smooth pavement and soft dirt, and you're not a daily rider, your mountain bike tires could easily last for a couple of years before needing to be replaced.
Bear in mind, however, that if you are using your mountain bike on the pavement, you will probably experience the ride being slower than you'd like. Mountain bikes will also be harder to pedal on pavements.
Now, you might be wondering how long your tires will last if you use them on rougher terrain.
Well, if you regularly cycle on rough terrain with your bike, such as several times a week, you might have to replace your tires after a few months.
However, it's been said that mountain bike tires can last for approximately 3200 and 8000 miles on average.
That's quite a large range because mountain bike tire longevity mainly depends on how much you use your bike and where you use it.
The beefier the terrain, the more force will be put on your bike tires, which will contribute to a decrease in their lifespan.
What Is The Best Psi For Mountain Bike Tires?
PSI, or Pounds Per Square Inch, refers to tire pressure. You obviously need the right amount of tire pressure for your specific tires in order for them to work at their best and prevent flats from occurring.
So, how do you know what PSI to choose for your bike?
Different bike tires will need different tire pressures. Here's a general guideline to follow: if your tires are very narrow, they'll need more air pressure than tires that are wider.
So, road tires, which are typically quite narrow, will need between 80 and 130 PSI. When it comes to mountain bike tires, you should aim for between 25 and 35 PSI.
Finally, hybrid tires will require between 40 and 70 PSI, as Bicycling reports.
That said, to ensure you're using the right tire pressure you need to take your body weight into account. The more you weigh, the higher your bike's tire pressure needs to be.
Finally, always make sure that you stay within the recommended PSI range determined by the tire manufacturer to be sure that you're safe.
Can Wider Tires Fit On The Same Rim?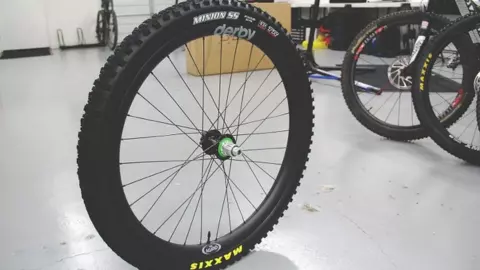 Fitting wider tires is becoming more popular because they can offer greater comfort on a variety of different terrains.
However, when deciding to fit wider tires, you have to take many factors into account, such as what terrains you'll like to use when cycling, as well as what can fit your bike.
Your current rim might not be able to cater to the wider tire that you wish to use.
Generally, mountain bikes will have tires that can be as wide as 2.25 inches all the way to 2.4 inches, and it's said that a general starting point for all bikes when fitting tires to rims is to ensure that the rim's inside width is about 50 to 65 percent of the tire width.
On the subject of rims, there is something important to consider. Even if your wider tire does fit onto the rim, there might not be enough clearance in the fork and frame.
Therefore, always check with the bike manufacturer to find out their maximum width tyre specifications to ensure that there's a safe amount of clearance.
If you're shopping for a mountain bike tire, it's always a bonus if the bike shop allows you to try different rims and tires to help you settle on the best combination. That way, you can locate the best fit for your bike and needs.
Why Do MTB Tires Keep Losing Air?
If you've owned both a road bike and a mountain bike before, chances are you've noticed that they seem to lose air differently. This isn't your imagination – a road bike will usually lose more air than a mountain bike over time.
Why is this?
A road bike has narrow tires that tend to lose up to half of its tire pressure within two days. A mountain bike has wider tires and these tend to lose less air pressure – this is as a result of larger air volume.
A mountain bike could last a whole week before its pressure drops.
Whether you own a road bike, mountain bike, or any other kind, it's always important to check your bike's tire pressure regularly so you can top it up when required.
This is important because there are dangers associated with bike tires that have low air pressure. It makes cycling more difficult because it increases the amount of resistance.
It can also cause pinch flats, which are punctures that are caused by bumping into potholes or curbs. If you do this when the tire's not fully inflated, it can push the inner tube of the bike against the wheel's metal rim, damaging your wheel.
If your MTB seems to be losing lots of air, it's worth checking if you have a pinch flat.
Conclusion
If you want to tackle rocky or difficult terrain, you'll need to get your hands on mountain bike tires.
But which one should you choose?
This mountain bike tires review has featured five of the best mountain bike tires to fit onto your bike that offers quality, durability and better traction for the trickiest of terrain.
We've also featured some important questions to ask when choosing tires for your mountain bike, as well as how to deal with issues such as getting the right air pressure for your tires.
After reading this guide, you've got enough information to be able to get out there and start riding, knowing that you've made the right tire and bike choice.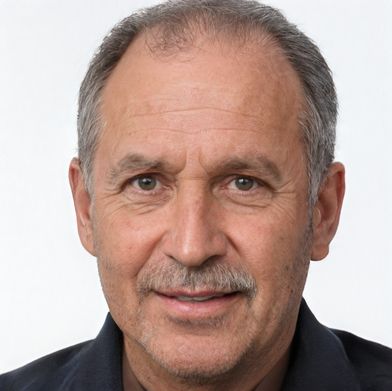 Steve Beck is a passionate cyclist and experienced writer covering the cycling industry for over a decade. He has a wealth of knowledge and expertise in all bike-related things, from the latest products and technologies to the best routes and trails. His articles are well-researched, informative, and engaging, and he has a talent for explaining complex cycling concepts in a way that is easy to understand. Steve can be found on the road when he's not writing about bikes, putting his knowledge and skills to the test.