Why Are Bike Seats So Uncomfortable? 5 Possible Reasons
Does riding a bike make you feel uncomfortable in any way? You should make your bike seat comfortable before you start riding it. Before you hop on your bike, it's important to know the answer to the question, "why are bike seats so uncomfortable?"
Many things can make bike seats uncomfortable, such as the wrong bike size, the wrong handlebar position, the wrong clothes, etc.
Once you know the things that make it hard to ride a bicycle, you will be able to take the necessary measures to make it comfortable. Your riding style and the seats on your bikes may need simple changes to make them comfy again.
If you don't know what makes a bike seat uncomfortable, this article is for you. We will cover "why are bike seats so uncomfortable?" and the solutions to common issues. Let's dive in!
A Saddle, Not a Seat
Your bicycle may feel just fine if you've been riding for a long time, or if you have a general-purpose bike. However, seats on road bikes and mountain bikes are uncomfortable for many reasons.
Most of the time, the saddle is the source of discomfort. To understand why you must first know why saddles are shaped the way they are. The simple answer is that seats can support the entire weight of an individual, whereas saddles cannot.
Why Are Bike Seats So Uncomfortable?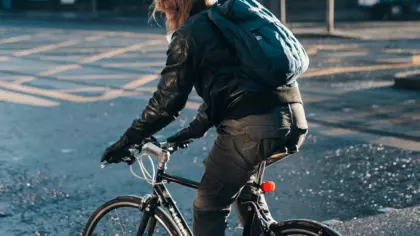 There are several reasons that your bike seat may feel uncomfortable. In this article, we are going to talk about some common causes. Let's start with…
Wrong Bike Seat Size
Mountain bikes tend to be uncomfortable because the mountain bike saddle is relatively narrow. If you don't care about the appearance, you can change to the wider seat of a normal bicycle. Although it looks awkward, it is very comfortable to ride.
Professional sports and mountain bike saddles are harder and smaller because they reduce friction with the base of your legs. If a seat cushion that is too soft and too large is adjusted to the seat height of a professional bike, it will be uncomfortable, and there will be a lot of friction.
Wrong Handlebar Position
Improperly positioning the handlebars can also cause bike seat soreness. If this is the case, you won't be able to tilt too far back or too far forward.
The distance from the center of gravity of the seat to the handlebar could be too far.
This is also very understandable. If the distance is long, you have to stretch your arms to grab the handlebars, and your body will naturally be lowered.
There are several possible causes for this: the frame is too large, the stem is too long, or the seat is not installed properly.
Also Read: Why does my bike seat keep tilting
Unsuitable clothing
Riding without specialized clothing is like going to school without a school uniform. If you're riding as a racer, wearing a cycling uniform is expected and necessary. Pros race tight and stretchy because they have air resistance, and you might just want to dress like a pro.
Biking uniforms are necessary PPE (personal protectw3wive equipment). Skin-tight wicking bike shorts with an ergonomic cushion will decrease any soreness from the bicycle seat.
Small Size, Settings, and Design and Form
Due to their small size, some handlebars are not high enough, cannot move forward and backward, and the distance between the bike seat and the handlebar is limited. Some leg training movements such as sitting high leg raises and standing running may be difficult.
Again because of the small size, the distance between the vertical line of the bike seats and the vertical line of the pedal will be too small, which will squeeze the knee when riding for a long time. This is especially problematic for men who have long legs, and can eventually lead to injuries.
Some bicycle designers overemphasize the footprint and space of road bikes while ignoring the important safety technical indicators of bicycle-riding stability. The factors that affect the stability of riding are:
The size of the body.
The weight of the body.
The weight of the rider.
If the bicycle is unstable, there is a risk of falling during riding, and it is not conducive to the use of sprinting, climbing, and intermittent riding skills.
Some Seats Are Made of Hard Materials
When you started riding a mountain bike, you always felt that the bike saddle was too hard, and you were in pain, but couldn't explain why. The reason is that mountain bike seats are made from hard materials.
Mountain bicycle seats have a thin body, but the fabric is very solid. Some cyclists complain that the seat isn't comfortable, especially when they sit on it for a long period. Additionally, the seat isn't crafted with thick foam; it uses lean foam with an elastic coating.
How Can You Make Bike Seats Comfortable?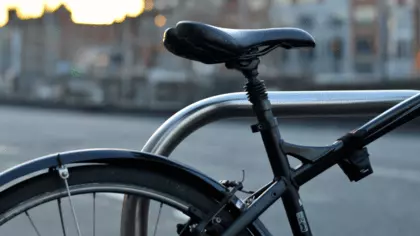 There are many ways to make bike seats comfortable, and we will detail them point by point.
Proper Cycling Gears
There are three types of gear: low gear, middle gear, and high gear. The only way to know which gear to utilize on a level street is to use the one that lets you pedal comfortably.
For example, if you're riding on a level street and it feels difficult to turn the pedals, or your cadence is low, move to a less demanding gear that will let you pedal quickly and effectively.
If you discover you're turning quickly, and the bicycle isn't traveling very far, you'll need to move into a higher gear to give extra resistance to your legs and the next speed to your bicycle.
If you're feeling extra tired, you might want to select your lowest gear. If you wish to go faster, you might want a slightly higher gear. Don't be scared to explore the gears and discover the ratio of gears that work best for you.
Many electronic bicycle models contain automatic gears that change according to your terrain and circumstances without any help from the rider.
Proper Bike Setup, Form, and Design
The seat position can be divided into height, front and rear, and angle. Let's look at what they mean and how they affect your comfort.
Height Measurement
Let's take a look at the height measurement first. First, measure the length of your seat, and find the center position of your seat. For example, if your seat length is 27cm, then the center position is 13.5cm back from the seat tip. Make a mark.
We will use this center point as the starting point to measure the position of the center of the bottom bracket. Generally, it is better to locate the part with a hollow part on one side for measurement. Record it. This is your actual saddle height.
Front and Rear Position
The confirmation of the front and rear positions of the seat is affected by many aspects.
First, find a wall, and put your bike's rear-wheel close to it. Then measure distance A from the wall to the bottom bracket.
Measure the distance from the wall to the seat tip again to obtain distance B.AB is equal to the distance from your seat to the bottom bracket. That is where you need to install your new seat.
Angle Measurement
The angle of the seat can be determined by the support your sitting bones feel on the seat. There are usually two reasons behind not feeling supported: first, the width of your seat does not conform to your body; second, the angle of your saddle doesn't support your sit bones properly.
In the first case, you can replace the seat with a more suitable one. The saddles on the market are designed with various ergonomic shapes. We can use a plate clip on our saddle to measure the overall angle. The angle is typically 0 to 6 degrees.
Proper Materials for your Seat Cover
Several materials are suitable for making seat covers, and they will give you a comfortable ride.
Fabric
Inexpensive and breathable. However, if there is a lot of friction, your buttocks will generate high temperatures and break the skin.
Carbon Fiber
High price, easy maintenance, and lightweight, but uncomfortable.
Leather
Leather has many benefits and deficits compared to fabric. The price is higher, but the comfort, air permeability, and smoothness are good, and they can be qualitatively determined according to the buttocks. Leather's main disadvantages are that it is afraid of rain and requires daily maintenance.
Replacing the Seat Cushion
Due to each person's particular body shape and riding posture, the cushions that come with the bicycle may not meet all riders' needs. Therefore, replacing the appropriate cushions to make riding a bicycle more relaxed and comfortable is advised.
The right bike seat cushion can reduce the pain when riding for a long time. This indirectly affects the frequency and force of pedaling, which is conducive to maintaining the original speed or accelerating.
When looking at the bike seat cushion from the front, it can be divided into two types: flat and round. The former is conducive to adjusting the posture and moving the hip position at any time.
In addition, replacing the lighter bike seat cushion can also make the bike lighter, and if it is a stylish style, it has a beautiful effect at the same time.
Different Seats for Different Terrain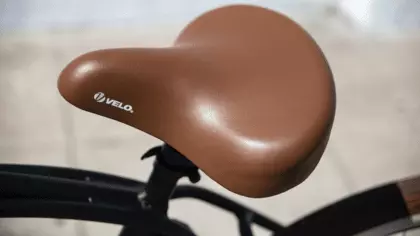 Different types of seats are available in the market for different terrains. We will now discuss different types of seats.
Road Bike Seats
Road bikes sacrifice comfort and convenience for speed during long rides.
The proper bike seat height is when the rider sits on the saddle with his heels at the lowest point on the pedals, with his legs straight, and the balls of his feet parallel to the ground.
Pedaling with one's toes maximizes power and protects the rider's knees. By adjusting the height of the bike seat cushion, most people can't reach the bottom. Their body easily leans forward when riding, reducing wind resistance.
Mountain Bike Seats
Mountain bikes can be adjusted according to racing models when riding on hills and gentle roads. However, the bike seat must be lowered when going downhill, which is beneficial for the center of gravity and control of the bike.
Some riders don't pay much attention to this problem. They may try to raise the bike seat as much as possible to look cool. Don't do this; it can lead to unstable riding and even injury.
Frequently Asked Questions
1. My Butt Hurts When I Ride a Certain Distance. Is There Any Solution?
Adjust the riding posture, put on comfortable riding pants, take a 5-10 minute rest every 50 minutes, or change the posture (rocking) from time to time during the riding process to relax the part. Getting a suitable bike saddle is very important in the long run.
2. Do the Bicycle Seats have a Big Impact on the Comfort of Riding?
Of course. If the seat cushion is too hard or too inclined, the buttocks will hurt after sitting for a long time.
3. Why do Many Bicycle Saddles have a Hole in the Middle? Is it Designed to be More Comfortable to Sit In?
Yes, many bike seats now have a hole, which can ventilate, dissipate heat, and discharge heat from the center of the seat at any time. This makes them more comfortable for long rides.
Also Read: How long until bike seat stops hurting
Conclusion
The joy of bike riding largely depends on how you feel sitting while riding. We hope this article answered your questions regarding why are bike seats so uncomfortable.
Consider all the issues that make bike seats uncomfortable if you want a pleasant riding experience. As we have also discussed the possible ways how to make your bike seats comfortable, don't forget to apply them to your bike seats to avoid any form of discomfort from now onwards.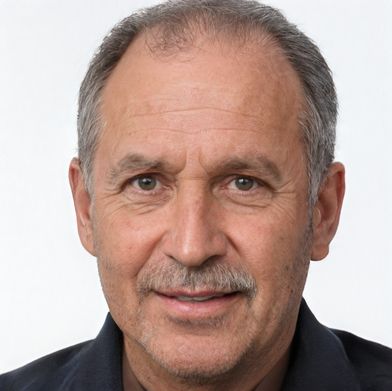 Steve Beck is a passionate cyclist and experienced writer covering the cycling industry for over a decade. He has a wealth of knowledge and expertise in all bike-related things, from the latest products and technologies to the best routes and trails. His articles are well-researched, informative, and engaging, and he has a talent for explaining complex cycling concepts in a way that is easy to understand. Steve can be found on the road when he's not writing about bikes, putting his knowledge and skills to the test.