Why Does My Bike Seat Hurt? 14 Potential Reasons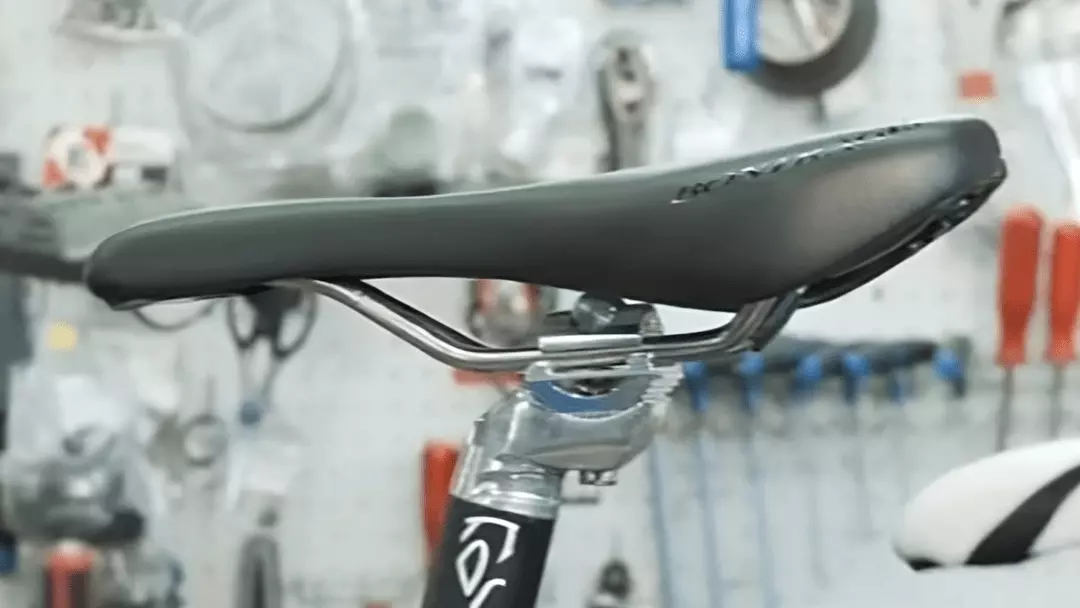 While bicycling, have you ever wondered, "Why does my bike seat hurt?"
If you're a regular rider, we bet you have. And whatever else you might be thinking, let us tell you that bike seat pain has nothing to do with your masculinity or whether you're a "real" cyclist. It's a fact that nearly every rider, male or female, will experience some discomfort down there during their cycling life.
The most likely cause of bike seat pain is excessive pressure on the perineum – the area between the genitals and anus. This causes numbness and tingling, which can be annoying or even painful.
However, other factors may come into play as well. Let's examine them one by one to see what we can do.
Why Does My Bike Seat Hurt? The Reasons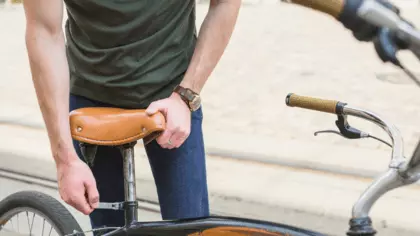 All that bouncing around on your bike saddle is jarring and can lead to some pretty severe pain. Here are the most common problems causing bike saddle pain.
1. Soft Bums
Ironically, one of the most common causes of bike seat pain is having a soft bum. If you're not used to riding, your muscles down there will get a workout like never before. This can cause soreness, numbness, and even bleeding in some cases.
There's not much you can do about this except take it easy at first and build up your mileage gradually. Eventually, your body will get used to the new activity, and the pain will disappear.
2. Saddle Too Soft
Bike saddles come in various materials, from leather to plastic and even cork. Each has its own unique feel, but one thing is clear: You don't want a saddle that's too soft.
A cushy seat might seem like a good idea, but it will sag under your weight, causing chafing, pressure, and pain. Go with a firmer saddle that supports your sit bone width without being so hard it causes discomfort after an hour or two of riding.
3. Too Narrow Saddle
Bicycle saddle width range between 6cm and 14cm — plenty of room for most people. But if you're experiencing pain or numbness in sensitive areas, a wider saddle choice can make a huge difference. Just make sure it's not so wide it rubs against your inner thighs while pedaling.
4. Seat Height Too Low
If you're feeling pain in your knees or lower back (not necessarily in the perineum area), try adjusting your seat height and angle. If you lower the seat too much, you'll put extra pressure on the perineum and increase the chances of pain.
A good starting height is to have your seat so that your leg is fully extended when you're at the bottom of your pedal stroke.
5. Saddle Too Far Forward
If you find that your pain is located more towards the front of your body, it might be that your saddle is too far forward. Try moving it back a little until you feel more comfortable.
6. Poor Bike Fit
If you're still experiencing pain after trying all of the above, it might be that your bike isn't adequately sized or fitted for you. This is a common problem, especially with mass-produced bikes from department stores.
A good bike shop will help you find the right size bike and adjust the seat, handlebars, and pedals to be in a comfortable and efficient riding position. This is well worth the investment if you plan on doing a lot of bicycle touring.
7. Inappropriate Clothing
One of the most common causes of bike seat pain is wearing inappropriate clothing. This may sound silly, but if you wear shorts too loose or too tight, it can cause friction and chafing. This can be a massive problem for those who spend many hours in the saddle, causing sores and pain in the sitting area.
Another issue is tight clothing with seams, as these can cause friction and numbness. When riding up to 100 miles per day, you need to make sure your clothing is comfortable and free of seams to avoid any issues and discomfort.
You also want to watch out for any shorts below your knees. This type of clothing can cause knee pain, leading to more significant issues down the line if you're not careful.
8. Inadequate Warm Up
One of the most common causes of bike seat pain is not warming up enough. While warming up for a ride doesn't need to be an extensive activity, it does have to cover the muscles you'll use while riding.
If you're going on a long ride, you'll use your entire body — not just your legs — to cycle. So, it's best to warm up those muscles before your ride.
An effective warm-up can include jumping jacks, squats, or anything that gets your heart rate up and your limbs moving. A warm-up should take at least five minutes before you get on the bike. Afterward, you can jump on and start cycling with less risk of injuries such as soreness or chafing in your nether regions.
9. Sitting Wrong on the Bike Seat
This is one of the most common reasons people experience bike seat pain after riding. The wrong sitting position can lead to pain within a few minutes of cycling.
As a precaution, it's best to ensure that your body is in the proper position while cycling. You can also invest in a comfortable bike seat ergonomically designed for long-distance riding. The ergonomic design will allow you to sit in the correct position without putting extra pressure on your perineum.
Related Article: Why are bike seats so uncomfortable
10. Intensive Riding Time
If you're new to cycling, your body isn't used to the amount of time you're spending in the saddle. This can cause pain and soreness, especially if you're not following the tips mentioned earlier on this list.
To combat this, try taking more breaks during your ride. This will allow your body to rest and recover, preventing any pain or discomfort from sitting in. You can also shorten your rides until your body gets used to the new activity. In addition, standing up on the pedals will give you much-needed on-ride rest.
11. Having an Excess Body Weight
Excessive body weight is a significant cause of bike seat pain. It causes pressure to build up in the perineum region and slows down blood flow to the penis in males. As a result, you may experience pain or numbness in your bike seat.
In addition, excessive weight can cause fat deposits in the pubic area which can lead to penile pain. If you are overweight, you might want to consider losing some weight to reduce the excess pressure if you wish your bike seat pain would disappear.
When the fat deposits around your perineum region reduce, blood flow to your penis will be restored, and pain will significantly reduce.
12. Not Replacing Saddle
If you're riding on a worn or damaged saddle, it will be uncomfortable and can cause pain. You should replace yours with a new saddle every two to three years or sooner if it develops signs of wear.
13. Recently Shaven Skin
Having recently shaved skin is another common cause of a bike saddle sore. Shaving removes the natural layer of oil that coats and protects your skin. The friction from rubbing on your clothes or bike seat will dry out and lead to skin irritation, causing redness, pain, itching, and even infection if left untreated.
14. Not Using Chamois Cream
When you don't use chamois cream, sweat can build up and rub against your skin, resulting in skin irritation. The friction between your skin and the pad also increases, causing pain. Chamois creams help keep you more comfortable when riding because they reduce friction and the likelihood of getting saddle sores.
Types of Bike Seat Pain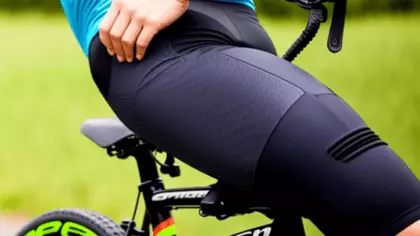 There are many types of bike seat discomfort, and no two riders are exactly alike. It's important to know what kind of pain you're feeling to help yourself find relief accordingly.
Perineum Numbness and Pain
The perineum is the area between your genitals and the anus. Many cyclists experience numbness in this area due to the pressure a bicycle saddle exerts on it. This can be particularly uncomfortable because this is where many of the nerves are located.
Sit bone pain or numbness is also common for cyclists. This is due to the pressure from being seated on the bike seat for extended periods. Your sit bones are the two bony protrusions on your pelvis that you sit on, and they can become terribly sore when cycling long distances.
Saddle Sores
Saddle sores can range from minor abrasions to deep, infected boils. They develop due to friction between the rider's skin and saddle, which is often aggravated by riding for long periods. Broken skin allows bacteria to enter the body, causing infection and inflammation.
The best way to avoid saddle sores is to ride a comfortable bicycle saddle that supports your sit bones. If you develop saddle sores, you should keep the area clean, dry, and protected with antibacterial ointment.
Bandages may help prevent further irritation, but be sure not to cover them completely — wounds need air to heal.
Ischial Pain
Ischial pain is any discomfort in the ischial tuberosities (sit bones) located on each side of your buttocks. This type of pain may feel like pressure or numbness and may extend from your buttocks to your thighs or lower back.
If you do not change positions while riding your bike, blood will not be able to circulate through these areas properly, causing discomfort and possibly nerve damage.
Pudendal Nerve Compression
The pudendal nerve is a nerve that passes through the buttocks and lies close to the sit bones. It is responsible for sensation in the genitals and anus and controlling some muscles in these regions.
When seating places pressure on the sit bones, it can compress the pudendal nerve between them and cause pain or numbness, leading to a sore butt.
Tingling in Your Hands and Feet
If you are experiencing tingling and numbness in your hands and feet, it may be because your body is not getting enough oxygen. When this happens, you may also experience an intense burning sensation.
This type of pain is common in long-distance cyclists who don't shift their position on the bike often enough. If you experience tingling or numbness in your extremities, pull over and take a break.
Lower Back Pain
There are many reasons why someone may experience lower back pain while cycling. It could result from sitting in a hunched-over position or having the saddle too low so that the hips rock side to side to get over the bottom bracket each time you pedal.
Many people pedal with their heels. If they have a leg length difference, this will cause pelvic tilt and put a strain on the lower back. Another possibility is that the bike is simply not suited to your body type.
Related Article: Why does my bike seat keep tilting
Upper Back and Shoulder Pain
Upper back and shoulder pain are typically associated with a too-small or poorly adjusted bicycle. A bicycle's seat height should be positioned so that your knees are slightly bent at the bottom of the pedal stroke when you're sitting on the seat.
Your seat is likely too high if your knees are locked out straight. When your seat is too high, you tend to lean forward to reach the handlebars, which can cause upper back and shoulder pain.
Various Ways to Prevent Saddle Pain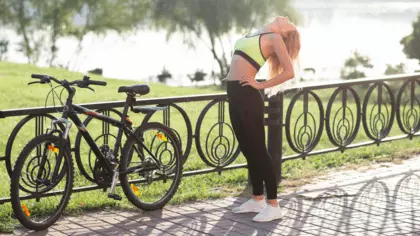 Prevention is your best bet for staying in the saddle painless. Here are reliable methods for preventing bicycle saddle pain, whether you're a seasoned cyclist or a beginner. Sit back, relax, and enjoy the ride by employing all of them – or just some of them.
Ensure Your Bike Fits You
If you're just getting started with biking or cycling, the best thing you can do is visit a local bike shop where professionals can help you find the right size of bike for your body. If you're not sure if your bike fits properly, ask an expert at your local bike store.
Get the Right Bicycle Saddle
Just as we all have different shapes and sizes, so do bicycle seats. There isn't a one-size-fits-all solution for riders. When shopping, try a variety of seats, and don't assume something broad and plush is always superior to saddles designed with a slimmer profile.
The angle of your sit bones and where they naturally rest on the saddle determine your riding position. You don't have to hop on the seat that came with your bike right off the bat; finding the right saddle is pretty much a trial-and-error game.
Wear Padded Bike Shorts
Padded bike shorts are designed to reduce the friction between your skin and the bicycle seat while absorbing some of the shocks from bumps in the road. The padding consists of chamois leather or foam padding that's sewn into the lining of the cycling shorts.
When worn correctly with the underwear beneath them, padded shorts also help to wick moisture away from your body so that it doesn't pool between your skin and the seat.
Re-consider Your Positioning
To reduce nerve and blood vessel pressure, check your position on the seat. You can find the optimal position by sitting on the seat and placing one leg on the pedal in front of you.
Ideally, your knee should be slightly bent (about 20 degrees) at the lowest point of your pedal stroke. If you need to raise or lower your seat, adjust it. You may also want to move it forward or back. It's best to have a professional bike fitter help with this.
Stretch before and after Riding Your Bike
One of the best ways to prevent pain or injury is to stretch before and after any physical activity properly. You should spend at least five minutes stretching before you get on a bike and another five minutes once you're done.
Dynamic warm-up exercises can help improve blood flow and prepare your muscles for the ride ahead, while static stretches after cycling can help your muscles recover from exercise.
Use Chamois Cream
There is delicate skin down there prone to friction and chafing. Chamois cream creates a smooth surface and helps protect against friction. It doesn't take much to do the job, but it's worth remembering that you only need to apply it to the contact points between your body and your seat.
Take Breaks
You can also cut down on the risk of injury by taking breaks during long rides, building up your endurance gradually, and making sure your position on the bike is correct.
If you're riding for more than an hour, stop riding to take a break every half hour or so to stretch your legs and give your backside a rest. This is important even if you're used to long rides.
Settle in Slowly
You'll likely get a sore butt if you've just started riding. So it's essential to start slowly. Don't go out on a long ride the first time you get on a bike.
Instead, try riding for short periods and gradually increase your riding time. Once you're comfortable with longer cycling sessions, keep increasing the length of your rides until you reach your goal distance.
Final Thoughts
So there you have it. We hope we've given you a new and helpful perspective on bike seat pain and seating posture and provided the most comprehensive answer to the bugging question – "Why does my bike seat hurt?" While some of the tips above may seem like common sense.
it's always good to be reminded of the little things we can do to make your cycling experience more pleasant. Keep experimenting with what works best for you until you start enjoying the ride you always deserved.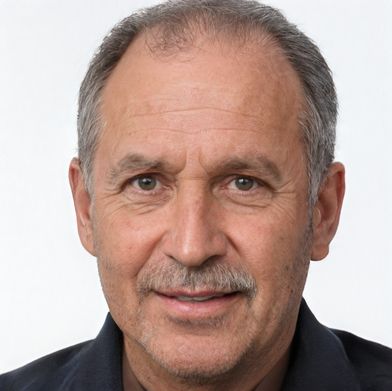 Steve Beck is a passionate cyclist and experienced writer covering the cycling industry for over a decade. He has a wealth of knowledge and expertise in all bike-related things, from the latest products and technologies to the best routes and trails. His articles are well-researched, informative, and engaging, and he has a talent for explaining complex cycling concepts in a way that is easy to understand. Steve can be found on the road when he's not writing about bikes, putting his knowledge and skills to the test.