Best Bike Computer For Ultimate Tracking in 2023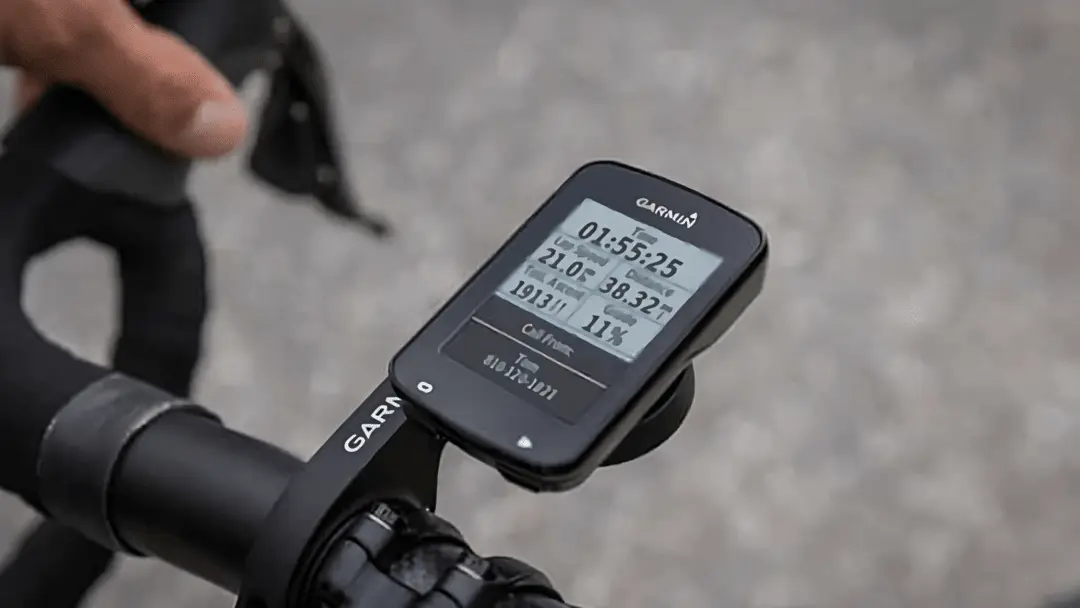 If you are an avid bike rider, you probably like to know the details of your ride. Things like distance, speed, altitude, and heart rate can be helpful information when you are riding, whether it be on the road on a single track.
There are a few different ways that you can track your ride, and with smartphones in everyone's pocket, there is a multitude of apps that you can access to help you easily track your ride.
But what if you don't get a good signal on your phone because you're in a remote area, or if you would rather save your phone battery for an emergency?
You'll need an alternative to using your phone. This is where the bike computer comes into play. A bike computer is a great way to track basic statistics of your ride, including speed, distance, and in some cases, heart rate.
There are many bike computers on the market today. They come in a variety of styles and have varying options. Some even connect by Bluetooth to your smartphone. But which one is right for you?
Type
Advanced GPS bike computer
Compact GPS bike computer
Type
Advanced GPS bike computer
Type
Compact GPS bike computer
You can spend hours and hours on the internet researching bike computers, but with so many different options on the market, it can be hard to decide which one is right for you. That's where we come in.
We've done our research, tested, and tried many of the bike computers on the market, and we've compiled our favorites here in this review.
We've then found the most frequently asked questions about bike computers and researched those as well. We've compiled a complete set of answers for these FAQs so that you don't have to do all the research on your own.
Best Bike Computer
Garmin Edge 520 Plus, GPS Cycling/Bike Computer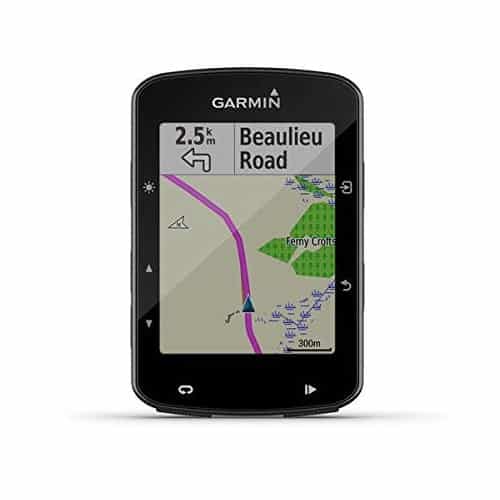 Type: Advanced GPS bike computer
GPS: Yes
Wireless: Yes
Waterproof: Yes
With Garmin Edge 520 Plus, you can train smarter and discover unlimited new routes. This bike computer features a bright color screen, advanced GPS navigation, and innovative software built right in.
It comes preloaded with Strava Live Segments and the Garmin Cycle Map with turn-by-turn directions not to mention, Best Bike Split. Whether you're exploring new directions or pushing your limits at race time, the Edge 520 Plus has exactly what you want.
The featured software is what sets this computer apart. The preloaded Best Bike Split app allows you to see how changes in weight, power, and drag can affect your goal ride time, and it creates the perfect power plan for any race day.
Simply link your Best Bike Split account with your Edge 520 Plus and all of your current ride plans will be available at your fingertips.
Additionally, the preloaded Strava Live Segments let you compete second by second with your previous best and see real-time results right on your screen.
The 520 also allows you to stay linked with a compatible smartphone using apps LiveTrack and GroupTrack, receive smart notifications, rider-to-rider messaging, and built-in Incident Detection.
In the end, Garmin Edge 520 Plus outshines all other bike computers on our list and is an affordable, advanced GPS cycling computer capable of taking your riding to higher levels.
Featured specs: 2.3″ display, weighs 2.2oz
Benefits: Up to 15 hours of battery life, so many options, and improve performance through tracking apps.
Drawbacks: Some problems with uploading data and pairing.
Extra features: Preloaded with Garmin Cycle Map, Strava Live Segment, and Best Bike Split app.
Buying advice: Great way to stay connected with your compatible smartphone using LiveTrack and GroupTrack, smart notifications, rider-to-rider messaging, and built-in Incident Detection.
Garmin Edge 130 Cycling/Bike Computer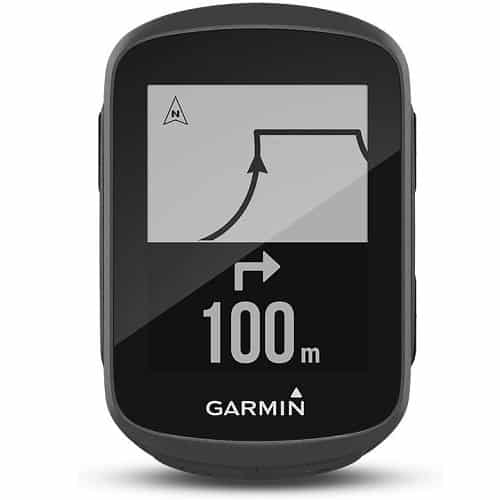 Type: Compact GPS bike computer
GPS: Yes
Wireless: Yes
Waterproof: Yes
The Garmin Edge 130 is a miniature model when compared to the 520 Plus and while it doesn't have all the bells and whistles that the top-of-the-range Garmin's have, it's more powerful than its pint-size might suggest.
This ruggedly compact GPS cycling computer has all the basics you need to navigate your riding, monitor stats, stay connected with friends, and much more. And it's all in a compact-sized device that goes where you go, yet won't weigh you down.
A simplified, easy-to-use GPS bike computer, the Edge 130 is designed with a 1.8" display that's crisp and easy to read in sunlight or low-light conditions.
It also comes with GPS, GLONASS, Galileo satellites, and an altimeter, so you'll know how far, fast, hard, and high you've ridden even on the longest adventures.
The Garmin Edge is uniquely compatible with Varia cycling awareness accessories, including rearview radar and smart bike lights for added safety and awareness. 
Just because the Garmin Edge 130 doesn't feature the advanced metrics of its siblings doesn't mean it's basic, exactly the opposite. Now is the time to get instant feedback and automatic street respect with the Edge 130
Featured specs: 1.8" display, weighs 1.12 ounces
Benefits: Light, great at all the basic data, easy to read.
Drawbacks: Battery dies too quickly, faulty firmware.
Extra features: Utilizes GPS, GLONASS, and Galileo satellites and an altimeter/barometer.
Buying advice: Compatible cycling awareness devices, including rearview radar and smart bike lights.
Wahoo RPM Cycling Speed and Cadence Sensors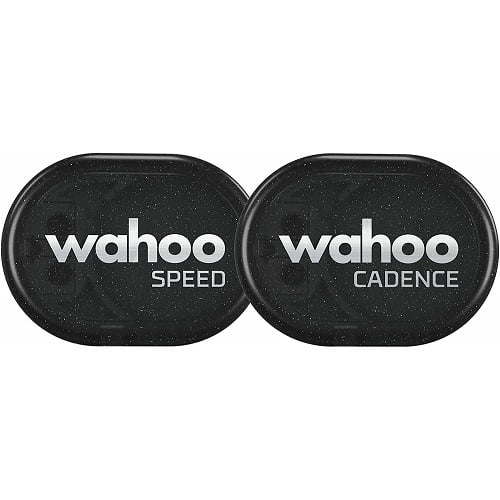 Type: Magnetic sensors
GPS: Third-party app compatible
Wireless: Yes
Waterproof: Yes
Collecting cadence and speed data has never been so stress-free. The RPM Speed and Cadence Sensor by Wahoo easily mount to the bike's crank arm, hub, or even your shoe, records pertinent data, and relays it to your paired smartphone or GPS computer via Bluetooth 4.0 and ANT + dual-band technology.
These well-designed devices are wireless, lightweight, and run off of a coin cell battery that doesn't require charging, which usually lasts for up to a year.
The Wahoo RPM speed and cadence sensors are easy-to-install to any bike and provide data by both Bluetooth Smart and ANT+ connectivity providing all you need for cycling data, all together at once!
They are lighter than previous models and don't use magnets, which is a massive improvement over the bike sensors that you have to fiddle around with to line up.
The Wahoo RPM sensors are a sleek, wireless, and magnet-less resolution that allows you to connect and display data on both smartphone and wireless bike computers. The optional shoe mount is a nice solution for spin classes or uses with multiple bikes.
Featured specs: Dual Band Technology (ANT+ and Bluetooth 4.0) Compatible with iOS and Android.
Benefits: Lightweight, easy to install, replaceable battery.
Drawbacks: Not good with the Strava app, trouble pairing.
Extra features: Can be mounted to cranks, hubs, or your shoes.
Buying advice: These are great for attaching to your indoor trainer for more accurate data.
CAT EYE – Velo 7 Bike Computer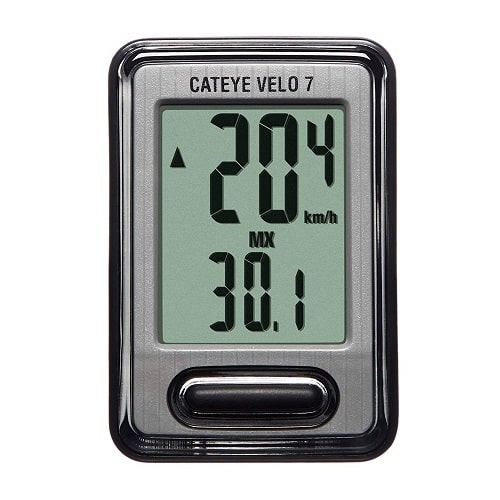 Type: Wired speedometer and odometer
GPS: No
Wireless: No
Waterproof: Yes
The Velo 7 is a bare-bones entry-level computer that is perfect for beginner cyclists looking to take their riding up a notch with the help of a little tech.
The Cateye Velo 7 is a basic cycling computer that displays speed, distance, and time data points. It, however, is not wireless, it uses a wired speed sensor that attaches to the front fork and a small spoke magnet to record speed.
It is by no means fancy, just the basics, but it gets the job done and can be purchased for less than the price of mounting brackets for other computers, making it an ideal first computer.
Featured specs: 3.2 ounces
Benefits: Inexpensive, easy to use, long battery life.
Drawbacks: Rough initial setup, not versatile, no GPS.
Extra features: Data includes speed, time, distance, average speed, max speed, and odometer.
Buying advice: Pair it with the optional headlight and taillight and you're set.
CAT EYE- Velo Wireless Bike Computer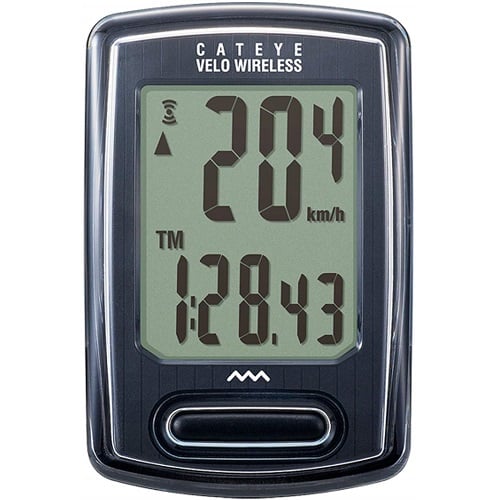 Type: Wireless speedometer and odometer
GPS: No
Wireless: Yes
Waterproof: Yes
Now even thinner and more fashionable, the Velo Wireless is the culmination of a more simplified wireless computer. In addition to the standard ride data you've come to count on, the Velo Wireless now packs even more punch with a programmable odometer and menu screen.
Caught at a light? Stop for coffee? CatEye has you covered. Your computer knows when you've stopped and automatically stops counting time and averaging speed.
Other cool features include the option to manually set the odometer so you don't have to start over every time you change the battery, a large display and calorie consumption feature makes it easy to see the benefits to your health.
And then there are the basics; current, max, and average speed, total distance, trip distance, elapsed time, calorie consumption, pace arrow, and clock.
The FlexTight Bracket, allows you to easily mount, adjust, and move your computer by hand, on almost any bike, including 27.5 and 29'ers. So, you're spending less time setting up your gear and more time out riding.
Featured specs: Displays current, max, and average speed, total distance, trip distance, elapsed time, calorie consumption, pace arrow, and clock. Weighs26.4 grams.
Benefits: Easy installation, nice display, great value.
Drawbacks: No backlight, now- rechargeable.
Extra features: Tracks calories burned.
Buying advice: Great option for affordable mountain bike data tracking.
Bike Computer FAQ
Now that we've given you our picks of the best bike computers, it's time for us to further examine some of the most asked questions about bike computers. We searched the internet, looking for the questions that most riders ask about bike computers, and we've compiled them all here.
Then, we researched the answers to these questions, and put all the handy information that you need, right here, in one place. You don't have to do the work, because we've already done it for you.
How Does Bike Computer Work?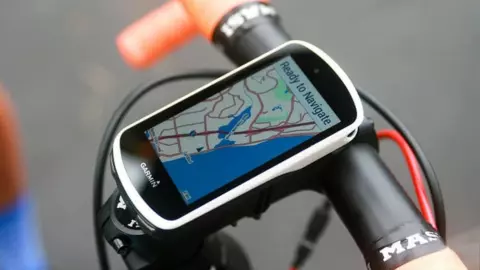 Here's a fun bit of history about bike computers. The first bike "the computer" or cyclometer was invented in 1895. Curtis Veeder developed a simple device that would count the number of rotations of the bike wheel.
Using a cable the count of the revolutions was sent to an analog odometer. The rider could use the number of revolutions counted, to determine the distance traveled, using a simple formula.
While the early cyclometer was super simple, it offered the same advantage to the rider that today's bike computer does. It gave helpful information about the distance traveled.
Today's bike computers do much more, however, their basic operation hasn't changed much. The modern bike computer is made of a group of components, each of which makes the operation of the computer possible.
The Head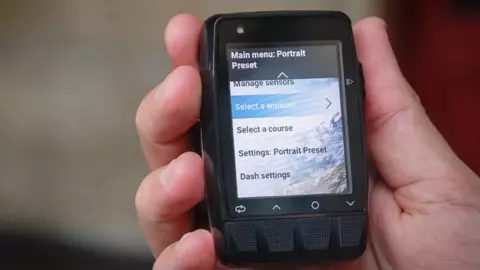 The head or display is the brain of the bike computer. It takes the signal sent from other components and translates it into information such as current speed, average speed, distance traveled, riding time, and clock time.
More advanced computers may also provide heart rate, incline, altitude, and weather details such as temperature. The rider can switch between the information displayed by pushing the buttons that are on the head.
Usually, the head is fairly small, and will only display one value at a time. This small size keeps the bike computer from being too much of a distraction to the rider and keeps the rider's vision unobstructed.
Wheel Sensor
The information regarding things like speed and distance comes from the wheel sensor. The traditional wheel sensor uses a magnet attached to the spokes or hub of the bike wheel, combined with a magnetic reed switch. The reed switch is attached to the fork or back of the frame.
When the sensor on the wheel passes by the reed switch it counts the revolutions. Just like with the original cyclometer, the computer receives the count of revolutions and converts that information to distance, speed, and revolutions.
In order for the sensor to work properly and provide accurate information, the computer needs to be calibrated with information about the wheel size.
Cadence Sensor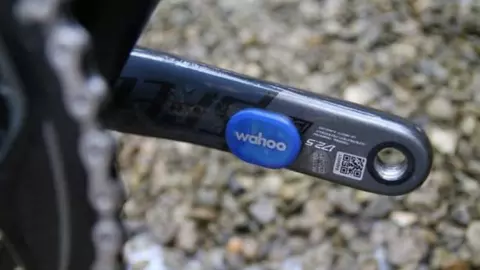 The cadence sensor is similar to the wheel sensor. Some bike computers may come with a cadence sensor instead of a wheel sensor.
The cadence sensor magnet is attached to the crank arm of the bike, with the sensor attached to the bike frame. The sensor measures the revolutions per minute of the crank arm, instead of the revolutions of the wheel.
Transmitter
The transmitter is the mode used to send the information from the sensor to the head. In the case of bike computers, there are two types of transmitters, wired or wireless.
If you are using a wired version, the information from the wheel or cadence sensor is transmitted through the wire to the head where it is converted to useful data. If you are using a wireless transmitter, the signal is sent through an unwired signal to the computer head.
While your bike computer provides you with incredibly useful information, they are relatively simple piece of equipment. And though your modern bike computer provides you with a great deal more information, they still work in a similar manner to the cyclometer first invented by Mr. Veeder
Which Is Better Wired Or Wireless Bike Computer?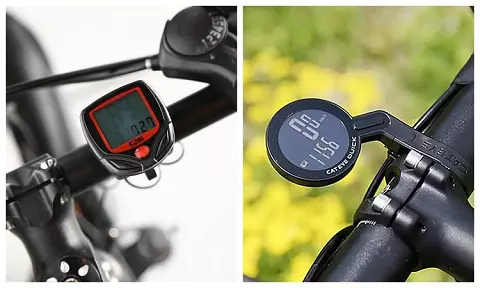 There are advantages to both wired and wireless bike computers. Which you select really depends on your riding style, the type of information you are looking for, and of course how much you want to spend.
Wired bike computers are the simplest of computers, and they tend to have fewer issues with recording data. The wired connection gives you consistent readings from the beginning of your ride to the end.
You rarely have to worry about the connection between your sensor and your computer head failing you in the middle of the ride. Wired sensors also function on a single battery.
When you need to replace the batteries on your bike computer, you only need to replace the one on the computer display. The downfall with wired bike computers is the wire.
If you don't mind dealing with another cable on your bike, a wired computer is a good option. Wired bike computers tend to be a bit more affordable, so if you are on a budget, you may prefer this option over wireless.
However, if you are frequently riding challenging terrain, or if you don't like the idea of another cable lacing its way across your bike, the wired bike computer isn't your best option.
Wireless bike computers are no less accurate than wired computers. They provide the same information as a wired computer, without the wires.
If you are riding challenging terrain or single-track with lots of trees, a wireless computer will provide you with fewer things to catch on branches or rocks.
The downfall of wireless computers comes with connections. Sometimes wireless computers tend to lose connection with the computer. This can result in inaccurate measurements of time and distance. This can also happen if the sensor or computer battery goes dead while you are riding.
This is the other downfall of wireless bike computers, instead of a single battery to replace you will need to replace the batteries in both the computer and the sensor.
Finally, wireless bike computers are more expensive. They do a great job of measuring your ride, but you'll spend more for them. If you are on a budget, a wireless bike computer might not be the best option for you.
How Does A Wireless Bike Computer Work?
A wireless bike computer works in much the same way that wired bike computers work. They are composed of a display unit or computer head, a wheel or cadence sensor, and a transmitter.
When you install a wireless bike computer on your bike, you first install the computer head or display. Then you will attach the sensor to the bike's wheel, either on the spokes or on the wheel hub. If you are using a cadence sensor, you will attach the sensor to the bike crank arm.
With the sensor attached, you will calibrate the display with the sensor, using the wheel size or crank arm rotation. During calibration, you will also set up the computer so that it "talks" with the sensors. Each brand of bike computer will have specific instructions on how this is done. 
As you ride, the sensor will count the rotations of your wheel or crank arm and convert that count into the distance. This information will be shown on the computer display.
Some riders have noted concerns with wireless bike computers not being as responsive as wired computers or needing to be restarted if you stop in the middle of your ride. However, these are not huge issues if you are aware of them, and make adjustments as necessary.
What Bike Computers Work With Strava?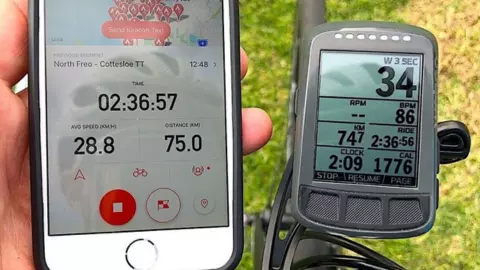 Strava is a great smartphone app that has become popular with cyclists and runners alike. It provides an easy way to track your activities, using a connection with your bike computer and your smartphone. Strava is a great way to take your training to the next level.
This great mobile app will track your ride and then break it down mile by mile and tell you important details about your performance.
This allows you to improve your ride, and push harder through the tough parts of your ride. Strava also allows you to connect with other bike athletes, sharing your rides through social media.
This connectivity with other Strava users allows you to create a community of supporters that will encourage you through your workouts and share details of their own workouts. It's a great way to create accountability when you're having a rough patch in your training.
However, not all bike computers, heart rate monitors, or GPS units will connect with Strava. If you are already using the app, but want to take your ride tracking to the next level, you will want to be able to connect your app directly to your bike computer.
Strava will connect with most of the popular cycle computer brands, but for best results, and to ensure that you select the right computer to sync with your Strava app, you should check the Strava website first.
This will ensure that your bike computer and the Strava app will be compatible and sync easily without a ton of extra effort. Some of the most popular brands that are compatible with the Strava app include:
CATEYE
Cycleops
Garmin
Lezyne
MIO Cyclo
Pioneer
Polar
Sigma
Wahoo
Each of these brands has a variety of models that will be compatible with the Strava app. If you don't see the brand of bike computer that you use on this list, check the Strava website.
More computers and fitness trackers are added to the list of Strava compatible devices, frequently. Before you buy, make sure you reference the Strava website to ensure compatibility.
Also, before you buy, make sure that you know the process for syncing your device with the Strava app. This can be more complicated with some devices than others.
If you are looking for an easy connection, it is suggested that you research the device and its connection process first. That way, you don't buy a device that stretches the bounds of your computer or smartphone literacy.
How Precise Are Bike Computers?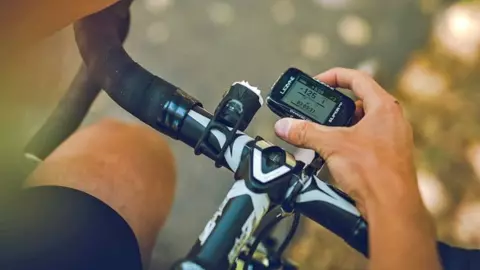 Despite the simplicity of their function, bike computers tend to be exceptionally accurate. Achieving an accurate measurement may be important for a variety of reasons.
You may be on a racecourse and need to know the exact distance between turn-offs, or you may be trying to accurately measure your own performance as you are training for a race or increasing endurance over longer distances.
Whatever your reason for needing accuracy in distance measurement, you want your bike computer to be as accurate as possible. Because they only have three functioning parts, there are a few extras that can create variability in the measurement made by your bike computer.
In general, so long as there is nothing to change the motion of the wheel, the digital bike computer will usually give you the same reading every time for the same number of turns of the wheel.
Most bike computers are accurate within 2 to 5 percent. This variability has more to do with variations in the rotation of your bike's wheels, than the actual function of the device. Some of the factors that will impact the accuracy of your bike computer include:
Changes in wheel circumference. This could be caused by the installation of a new wheel, tread wear, the weight of the rider, and the surface conditions.
Skidding due to pedaling and braking.
A calibration error in the computer.
Rounding differences in computer brands.
Conversion errors in converting kilometers to miles.
Failure of the wheel magnet to trip the sensor.
Double counting of wheel revolutions.
High speeds that the computer cannot keep up with.
Low speeds confuse the computer.
A weak battery
To improve your accuracy there are steps that you can take that are simple and do not take much time, but can make a huge difference in how well your bike computer tracks and measures distance.
Calibrate the computer frequently to eliminate variability due to tire and tread wear, surface conditions, and wheel size.
Change batteries on both the computer and sensors (if your system is wireless) frequently.
On-road bikes, move the sensor to the front wheel to eliminate variability from skidding and braking.
Use the distance units that are recommended by the manufacturer, this will eliminate the need for the computer to convert from one unit to the other.
Taking these simple steps can improve your computer's accuracy from 5% to close to 1%. This can make a huge difference in your ride performance or locate race features like turn-offs and checkpoints.
How Accurate Is GPS For Measuring Distance?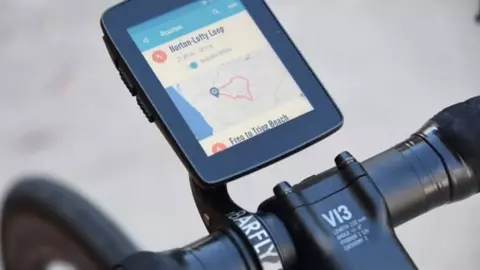 Compared to your bike computer, you may find that using your GPS unit provides you with significantly less accuracy. GPS units have their purpose, and they can be helpful in a variety of situations.
However, if you are interested in the most accurate tracking of your daily bike rides and want to monitor things like speed and cadence, you will be better served with a bike computer over your GPS unit.
The difference in accuracy between your bike computer and a GPS unit lies in the way distance is measured. With your bike computer, distance is measured by counting the actual revolutions of the bike's wheels.
This factor is converted to miles using a basic conversion calculation that is programmed into the bike computer. Most bike computers will give you a measurement down to 1/100th of a foot.
Even though there are things that can create variability in this measurement, you can anticipate an accurate distance, with your bike computer, within a couple of feet.
GPS units utilize your position on Earth relative to satellites in space. GPS technology has come a long way in the last few years, but there is still a long way to go when it comes to pinpointing accuracy.
Most GPS units can give you an accurate measurement, but it may not be as close to where you want to go as your bike computer.
Depending on how much you've spent on your GPS unit, distance can be measured accurately within 5 to 10 feet. While this is still very close, it just doesn't compare to the on-the-ground measurement that you achieve with your bike computer.
Conclusion
Bike computers are a great way to track your ride performance or just to have a better understanding of how far from home your daily ride takes you.
In this review, we've shared with you, our favorite bike computers on the market.
These products are a great way to track your ride and be more connected with your fitness goals. We've also given you helpful information on how bike computers can be a helpful tool for your ride and fitness performance.
Hopefully, we've helped guide you towards a great new tool for your bike, and a fun new gadget to take on your next ride.
Did we miss something or do you have a bike computer that you love?
Share your thoughts and comments with us in the comment section below!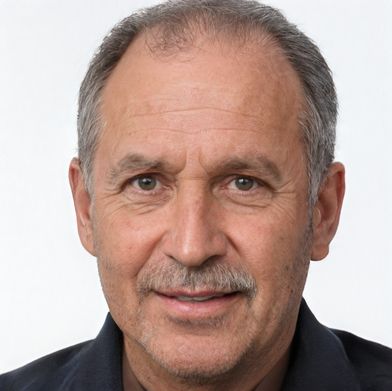 Steve Beck is a passionate cyclist and experienced writer covering the cycling industry for over a decade. He has a wealth of knowledge and expertise in all bike-related things, from the latest products and technologies to the best routes and trails. His articles are well-researched, informative, and engaging, and he has a talent for explaining complex cycling concepts in a way that is easy to understand. Steve can be found on the road when he's not writing about bikes, putting his knowledge and skills to the test.