Are Raleigh Bikes Good: A Complete Guide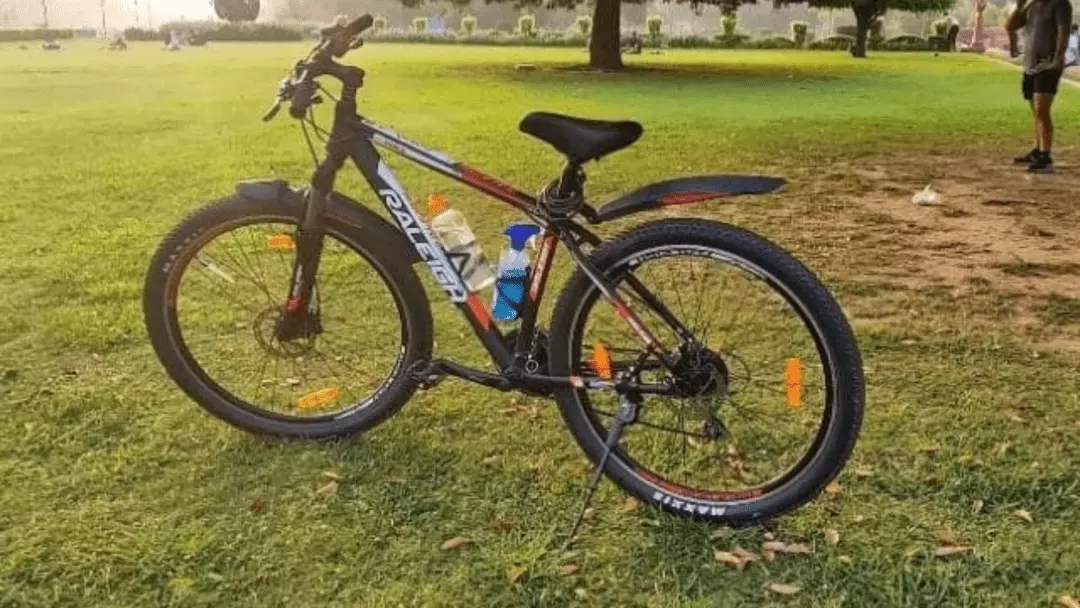 Whether you're a beginner cyclist or a pro, you want to make sure that you get the best kind of bike for your cycling needs. And for that, you want a really good brand like Raleigh.
Now, the question is, are Raleigh bikes good? Yes, they are absolutely fantastic bikes. The brand knows how to make good bikes that are not only comfortable for you but also remain within your budget if that is an issue.
Raleigh bikes have both pros and cons. Here, you'll learn about all of them through this article.
Raleigh Bikes Today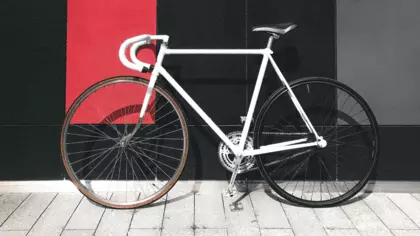 Nowadays, Raleigh has a reputation as a brand of high-quality and durable bikes that will sell you trustworthy products.
One of the best things about this brand is that it has a diverse product range. Along with their standard model, Raleigh's gotten fantastic reviews on their mountain bikes and road bikes.
The bikes from this brand are not limited to men; you'll find bikes for women and children as well.
This inclusive brand produces all kinds of bikes that you can use on many different trails, such as city routes, mountain trails, or even commuter bikes. They really have something for everyone!
This company has been in the business for a long time. They have a great reputation for being an experienced brand that keeps making bike models that change with the times.
This brand's bikes have received fantastic reviews, and they are still sought-after, even after so many years. How has it survived despite being such an old brand? Read on to continue.
Brand History
The Raleigh Bicycle Company started in Raleigh Street as a bike shop in Nottingham, England. The people behind this company were Paul Eugene and Richard Morris Woodhead.
These two men decided to name the bike shop after their street, thus becoming the company Raleigh Bicycles and making the street famous in the process.
There was a time when a medic and cycling enthusiast named Frank Bowden came to visit the shop, and then he fell in love with the shop and its ideology.
Frank became a partner as an investor. Later on, he bought the original partner's shares, allowing him to run the whole company.
They started to list the shop as a liability company in the year 1889. After that, they started to advertise locally. The shop managed a column in the Nottinghamshire Guardian, increasing its popularity in the U.K.
In 1943, a cyclist won silver in the Olympics on a Raleigh bike. That boosted their name.
And, after twenty years, Raleigh Bicycles brought out the infamous Raleigh Chopper that had sold over 1.5 million bikes.
In the year 1965, Raleigh Bicycles unveiled their famous Raleigh RSW, which was a casual bike with balloon tires, and the other models followed suit.
From the year 1970 to 1980, this brand started to sponsor bike events as well.
Nowadays, Raleigh doesn't just own Raleigh Bicycles. They also own Diamondback Bicycles proving the market dominance of the Raleigh company.
They make different kinds of bikes, such as mountain bikes, adventure bikes, e-bikes, road bikes, and urban bikes.
Are Raleigh Bikes Good? The Advantages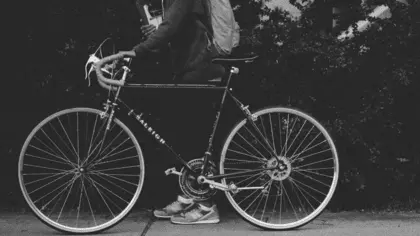 There are a couple of reasons why you can call a Raleigh bike "good." Let's explore these reasons.
Frames
Raleigh bikes are available in all types of frames so that you can enjoy the utmost freedom when it comes to cycling.
Their aluminum frames are the most well-known ones because of being affordable and lightweight. You can even get a vintage Raleigh bike that is, well, vintage.
These vintage Raleigh bikes are expensive, to say the least. These aluminum frames give you a hundred percent control of your bike and can take small bumps like it's no big deal.
The steel frames, on the other hand, are another affordable option. A steel frame can take bigger bumps and has a much higher tensile strength.
The other expensive option out of the bunch is the carbon frame, which is a higher-end bike frame. These carbon-framed bikes are much more lightweight, which makes them great mountain bikes and racing bikes.
Related Article: how to restore a bicycle vintage
Wide Range of Bikes
Raleigh produces any type of bike that you can imagine. From mountain bikes to road bikes to recreational bikes and adventure bikes, you get all kinds of bikes from them.
They make bikes for all ages and experience levels, from entry-level to mid-level, to even a couple of advanced-level bikes are all available in Raleigh bicycles. They are truly all-inclusive with their bikes.
Designs
The designs of Raleigh's high-end bikes are highly noticeable. For instance, there's a Bosch motor on every electric bike of this company that will offer pedaling assistance up to 275 percent and will also give you the benefit of reaching 32mph like it's no big deal.
Since the motor system makes pedaling much easier for you, you get a much-improved riding pleasure.
The frames are designed using a state-of-the-art welding method so that you get guaranteed consistency and stiffness.
They take pride in their suspension mechanics as they are made in a way that promises better shock absorption and bike control.
Price Range
You can afford the bikes of Raleigh no matter what your budget is. If you're on a tight budget, you can get a good Raleigh bike from 200 dollars to 500 dollars.
These affordable bikes won't offer you the most elite performance, but they are perfect for casual cycling.
However, if you're looking for something extreme, and high-quality, and have the budget for it, you can spend from 500 to 1000 dollars and get a bike you really want.
Bikes for Women and Kids
If you're a woman or looking into bikes for your kids, Raleigh has got you covered. Women won't have to manage themselves on bikes that are for men as Raleigh has got bikes that are feminine-specific.
There are many options for women; they don't stick you with one type of bike and call it a day. You can get Raleigh road bikes, mountain bikes, hybrid bikes, and recreation bikes, among others, that are made just for women.
Kids aren't out of the equation either. There are multiple bikes that Raleigh makes that are age and height appropriate for your kids. They have a wide variety of bikes for smaller kids.
Warranties
Raleigh Bicycles provides excellent warranties for their bikes. For instance, frames with full suspension get up to 5 years of coverage, whereas rigid frames get a limited lifetime warranty. The warranty on the frames will cover the frames in case there are any artistry or manufacturing defects.
Other components, the bike finish, and the decals, however, will have a year's worth of warranty. The warranties only go further to prove that you can absolutely have trust in this brand of bikes without a doubt.
The Disadvantages of Raleigh Bikes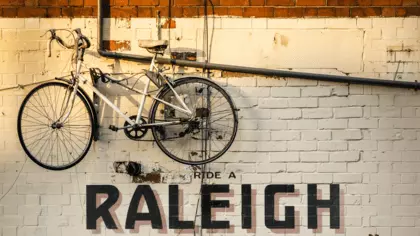 The fact that most of the bikes of Raleigh Bicycles are affordable makes it difficult to complain about the bikes. But there may still be a few things that need a bit of improvement.
Let's talk about the handlebars first. Most of Raleigh's handlebars are too wide, specifically for recreation and urban bikes. They're not great for any long commute.
Now about the bike seats of the road bikes. They're not very comfortable. You might experience some saddle numbness if you're riding for hours.
Perhaps most importantly, the quick-release function that is present in some seat posts and wheels can be a safety risk. Thieves could get to them easily.
Other than these few minor concerns, you can't find anything else to complain about on these bikes. Raleigh bikes are really that good.
The Types of Raleigh Bikes
Currency, Raleigh makes quite a few different types of bikes like road bikes, mountain bikes, women's bikes, kids' bikes, urban bikes, recreation bikes, and electric bikes. We will detail them here so that you can pick the right bike for you.
Road Bikes
Is a Raleigh road bike good? Yes! The Raleigh brand road bikes are potentially torchbearers in the global market of road bikes.
These bikes are of a lighter build and very strong, which will make you hard to catch if you ride at full speed.
The frames are light because they're made out of either aluminum or carbon. The only things that can put people off about these bikes are the price tags. They can cost over 2000 dollars!
These bikes are worth it for pro bikers; they won't disappoint when it comes to performance.
Raleigh stocks endurance bikes, adventure bikes, heritage bikes, and cyclocross bikes as their road bikes. All these categories are awesome bikes that you can purchase from Raleigh, but I love a good adventure bike because of the natural toughness they have.
So, I'm going to talk about the Raleigh bike Willard 1, which has a robust suspension fork that absorbs shock, disc brakes that crisp-stopping Tektro mechanical disc brakes, and a Shimano drivetrain that has shifters of 8 speeds, and 700c tires that are gravel-ready. Plus, this one has a reasonable price written all over it.
Recreation Bikes (and Trikes)
For those who love cruising on beaches and exploring their town on a hot summer afternoon, the recreational bikes by Raleigh are the best choice they can make.
These bikes are a great choice for spending time with your family or if you need to run errands on a smooth road.
The only drawback of these bikes is that you can't expect to use these bikes aggressively, as that's not what they're built for.
However, even though these bikes aren't the toughest bikes of all, they're among the comfiest bikes on smoother terrains. If you're searching for modern bikes that combine comfort and style, you should get one of Raleigh's recreation bikes.
Raleigh also manufactures tricycles. If you were looking for a good comfy tricycle that can carry heaps of loads, now you know where you can find one.
One option for a tricycle is the Raleigh Bikes Trister 3-speed Trike, which lets you carry up to 45 pounds on the rear rack of the bike. Because it is a 3-speed trike, you don't have to do too much maintenance on this bike, and this bike will take on longer stretches. It's a great trike for your money.
Electric Bikes
Raleigh stocks different types of electric bicycles, including mountain bikes, road bikes, beach cruisers, and hybrids. The Raleigh electric bikes combine high- and mid-range components, which makes these bikes a catch.
They mostly employ SR SunTour Suspension forks, Shimano drivetrains, as well as Kendra tires. These electric bikes of the brand Raleigh are mostly for recreational cyclists as well as commuters.
My choice among the bunch is the Retroglide Royale IE. This bike comes with aluminum frames, which are easy to maneuver, a 400 Watt-hour battery so that it can get from 16 to 42 miles of mileage, and Tektro hydraulic disc brakes so that you can get through all kinds of weather.
Mountain Bikes
Are Raleigh mountain bikes good? Yes, they are. Any review will tell you that, but they will not get into why.
Raleigh mountain bikes have enhanced geometry and feature high-performing components so that they can match the needs of different cyclists.
Whether you're looking for a bike that is a beast on the trail or a powerhouse for going downhill, going with a mountain bike from Raleigh is your best choice.
These mountain bikes have a great combination of lightweight frames as well as toughness, which make for incomparable climbing power and performance. Raleigh mountain bikes can take on bumps, dirt, and rock like it's no big deal.
Furthermore, the brand Raleigh centers on Hardtail, whereas the Talus line of Raleigh is pretty impressive as it offers a smooth ride.
The reference that I'm going to bring up here is the Talus 3 Mountain Bike, which costs under 1000 dollars while proving to be more than a bargain.
This Raleigh mountain bike frame has a lightweight aluminum frame like most Raleigh frames, and it comes with brakes that are hydraulic discs for stopping efficiently and off-road riding.
The Talus 3 has a Suntour suspension fork in the front that cushions any bump like it's nobody's business, and it has rims that are doubled-walled with steel spokes. It is indeed a high-quality bike that gives you a comfortable ride.
Urban Bikes
Raleigh sells different types of urban bikes, such as street bikes, fitness bikes, commuter bikes, and heritage bikes. All these types of bikes perform well and have a laidback geometry so that you can ride the bikes in a more upright position.
Even though these bikes aren't the speediest of the bunch, they're one of the comfiest types of bikes, rest assured.
The Raleigh Bikes Back Alley City Bike is one of the best Raleigh has ever made. It comes with dual suspension forks and steel frames that can absorb even huge bumps.
This bike comes with 700c Kenda tires as well as a classy road saddle, making it the best bike for urban roads but not rough terrains.
Bikes for Women
Why should men have all the fun? Raleigh has a bike line dedicated to women, which includes mountain bikes, urban bikes, road bikes, and recreational bikes.
The geometry of these bikes is what makes them so impressive. They have frames that are low-swooping, making them more comfortable for women cyclists.
What's more is that these bikes are both reliable and durable on different terrains, which makes them very safe for cyclists.
These bikes are so trendy and stylish because of their retro design. So, these are a great options for you if you're in need of a vintage Raleigh bike.
If you are in the market for a bike designed for women, I recommend Raleigh Bikes's Alysa 2. This is a hybrid bike that is perfect for commuting, fitness cycling, and even just around-the-block cruising. It has 24 gears, making it easy to steer.
Kids' Bikes
Your kids can grow up learning to ride to become pros with the bikes Raleigh sells. Even toddlers can have fun riding Raleigh's bikes. These bikes for kids are unconventionally high-quality, which can be a good investment. Get them started on some of the best bikes on the market!
Your kids can enjoy riding these bikes in your house, in the park, on sidewalks, and on dirt as well. Raleigh kids' bikes range in size from 12 inches to 26 inches.
Raleigh Bikes' Jazz Kids Bike is a great option for kids between the age of 2 to 4 years old. With very strong frames, your kids can make rough use of this bike as they get older.
It even has removable training wheels so that your kid can ride on two wheels for the first time, which is why it's a perfect bike for young riders.
Final Words
If you want to get a new bike because you're a beginner, are looking to upgrade, or are just plain bored with your older bike, we suggest you look into Raleigh bikes.
Are Raleigh bikes good? Yes, they're absolutely amazing bikes with great prices. Whether you're a beginner cyclist or a pro, you are sure to love the bikes that Raleigh stocks.
You will get your value for money with these bikes as they ensure great performance and have an affordable price.
If you are happy with what you've learned about Raleigh bikes from this article, you should hurry and get the bike you need from their stores!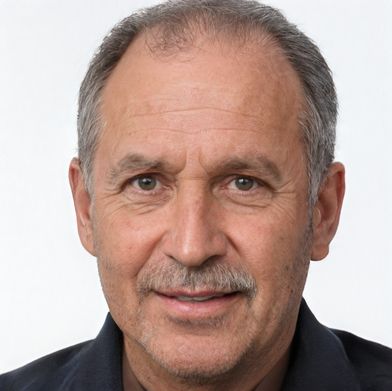 Steve Beck is a passionate cyclist and experienced writer covering the cycling industry for over a decade. He has a wealth of knowledge and expertise in all bike-related things, from the latest products and technologies to the best routes and trails. His articles are well-researched, informative, and engaging, and he has a talent for explaining complex cycling concepts in a way that is easy to understand. Steve can be found on the road when he's not writing about bikes, putting his knowledge and skills to the test.